Wednesday September 20, 2006 9:00 pm
Dropping Dimes Draft Blog: Round 3, Pick 12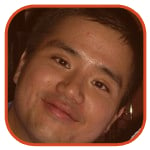 Tweet
Posted by Alvin Lai Categories: H2H, Props, Roto, Sleepers, Southeast Division, Charlotte Bobcats, Talent,
The only thing "pseudo" about this guy is that he has yet to post one full true season of fantasy hoop studliness. Sure the injury history is a concern, but when you have Ray Allen and Allen Iverson in your starting backcourt, I can afford to roll the dice a little here. To reach the next level, Gerald will need to fine tune his game where he brings it for real night in and night out. The monthly breakdowns from his season last year tell quite the story.
Round 3, Pick 12: Gerald Wallace, GF, Charlotte Bobcats
The major selling point for G-Wal (is this trend for nicknames so over or what?) is that he can give you a 2x2 in hustle stats. That would be two steals and two blocks a game. Do not think that I am making him out to be a po' man's Shawn Marion i.e. "Matrix-lite" or something. But not many of us will be lucky enough to land a top 3 pick this season. Let us check out Gerald's monthly breakdowns from the 2005-06 season.
November: 54.0 FG%, 62.8 FT%, 0.9 3's, 17.0 ppg, 7.0 rpg, 2.2 apg, 2.3 stl, 1.6 blk, 1.9 TO
December: 51.5 FG%, 61.3 FT%, 0.2 3's, 10.6 ppg, 5.1 rpg, 2.0 apg, 1.9 stl, 2.0 blk, 1.5 TO
January: 56.8 FG%, 61.5 FT%, 0.1 3's, 16.7 ppg, 9.2 rpg, 1.1 apg, 3.2 stl, 3.0 blk, 2.1 TO
February: 50.0 FG%, 66.7 FT%, 0.0 3's, 16.0 ppg, 10.7 rpg, 1.7 apg, 1.3 stl, 1.7 blk, 3.3 TO
March: 50.0 FG%, 61.7 FT%, 0.1 3's, 19.2 ppg, 7.4 rpg, 1.6 apg, 2.9 stl, 2.2 blk, 1.1 TO
April: 42.2 FG%, 57.1 FT%, 0.1 3's, 10.7 ppg, 8.7 rpg, 1.9 apg, 2.7 stl, 1.7 blk, 2.4 TO
He missed a lot of games last year, suiting up for only 52 contests. The low turn-out on his part contributes to the swings in his stats. Except for February and April, he was able to play in at least 10 games a month. Looking at the numbers, it is easy to see that the most consistent part of his game is his steals and swats. This is his year to step up and I see him averaging 16-17 points easy, as well as another 7 boards a game. He took much more 3-pointers at the start of the season and was good for almost one moneyball a game for a while. It shows a small glimmer of where his game can grow next.
With Iverson on this team, even though he shot better last year, it is common sense to surround the Answer with solid shooters at all positions. Wallace can put the ball in the hoop, averaging 53.8% last year and 54.2% the year before. He throws up his share of bricks from the line, but hey, that's why it pays to have Ray Allen, baby!
The assists are not much to brag about, but Wallace does not turn the ball over much either. He is more of a finisher relying on his sheer athleticism as opposed to a player who needs to dominate the ball. His low turnovers helps this team a bunch.
Right now, this team has a trio of players that are hard to match up against. Ray Allen brings his treys and FT%, AI is about points and steals, and now we have Gerald Wallace adding to the steals department, but also providing this team with a major shot swatter from a non-center position. The dude is guard-eligible right now! That is where I am going to try to play him on this team. Sometimes you have to bet big to win big. Here's hoping this guy is the #1 Wallace-fantasy-option by season's end.
Other team members: please note their links are above.
1.12. Ray Allen, SG, Seattle Supersonics
2.1. Allen Iverson, PG, Philadelphia 76ers
© Gear Live Media, LLC. 2007 – User-posted content, unless source is quoted, is licensed under a Creative Commons Public Domain License. Gear Live graphics, logos, designs, page headers, button icons, videos, articles, blogs, forums, scripts and other service names are the trademarks of Gear Live Inc.