Wednesday August 30, 2006 9:45 am
Dropping Dimes Draft Blog: Round 2, Pick 6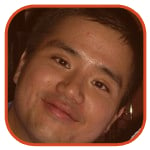 Tweet
Posted by Alvin Lai Categories: Editorial, H2H, Roto, Southwest Division, San Antonio Spurs, Talent,
The middle of the draft can be a tough spot. After your first pick, you have to wait while 11-12 players leave the board before it is your turn again. I am sure everyone here at Dropping Dimes believes that one can win from any draft slot if you play your chips right. A lot of people will be down on this pick, I am sure. Sure, his stats went south last year. Yet he was still given first fantasy all-star kudos from many faces in different places. It was not too long ago he would be gone by the second pick. Now the question is can he possibly be a steal at the 18th pick?
Round 2, Pick 6: Tim Duncan, PF/C, San Antonio Spurs
The plus side and the flip side. The good and the bad. Let's forgo that given the potential polarizing nature of Tim Duncan and his fantasy game this year and lay out the points in rapid fire succession.
1. His field goal percentage has dropped for three years running. It still was at a quite healthy 48.4% last year.
2. Last season his scoring dropped below 20 points a game for the first time ever. His 18.6 points per game landed him third among players who were center-eligible.
3. His rebounding may be the most reliable part of his game. He finished 5th in board crashing (11.0 per) last year.
4. Check that, his shot swatting is also still money. He was one of only a dozen players to average more than two rejections a game last year.
5. His assists and steals do not stack up well against the league's best, but he is still elite within his position in these categories. Even last year when everyone and his mother was ragging on TD's stats, he was still #3 among FCs in assists (3.2) and #2 in steals (0.9) per game.
6. His best season may have been five years ago already. During the 2001-02 season, he averaged 25.5 ppg, 12.7 rpg, 3.7 apg, 2.5 bpg, shot 50.8% from the field and 79.9% from the line!
7. Like the way Shaquille O'Neal has gone, it looks like the Spurs have taken to resting Duncan during the regular season. However the Spurs lost in the second round last year. People who draft TD will hope he takes that personally and plays with some vengence. He won't be showing any signs of emotion while he does this, I am sure, but as long as the vengence is seen on the stat sheet, I can live with that.
8. His free throw shooting stinks. In particular, this bugs short people with no hops and all they can do is shoot free throws. Hey, I'm not calling you out; I'm one of them. Maybe in roto leagues you would pass on TD here. He is still only 30. As he enters the "cagey veteran" years of his career, one can only hope and pray and hope some more that he can somehow clear at least the 70% mark.
9. Even with the big strike beside his name in FT%, he is still a plus in FG%, points, rebs and boards and shows positional strength in assists and steals. Like any main man on his team, he has his share of turnovers. But Dennis put it well in his piece on turnovers. Click here here for the business of that.
10. Gilbert Arenas on this team can help diffuse the free throw problems a bit. As a duo, Arenas and Duncan combine for a FT% of 74.3%. The league average over the 2005-06 season was 74.6%. So your team is a little under average in free throws right now. We are talking tenths of percentage points. Draft solid the rest of the way, and free throws will not be our Enrique Iglesias mole.
11. Arenas also fills in the treys, dimes and steals for this one-two punch. And TD pulls up the FG% and brings some solid block totals.
The next few picks will be important to making this team a true contender. Let the chips fall where they may. As in the pic, a certain stud that went through micro-fracture knee surgery is still waiting to be selected.
Peace.
Other picks:
1.7 Gilbert Arenas, PG, Washington Wizards
© Gear Live Media, LLC. 2007 – User-posted content, unless source is quoted, is licensed under a Creative Commons Public Domain License. Gear Live graphics, logos, designs, page headers, button icons, videos, articles, blogs, forums, scripts and other service names are the trademarks of Gear Live Inc.