Tuesday August 22, 2006 8:34 am
Dropping Dimes Draft Blog: Round 1, Pick 8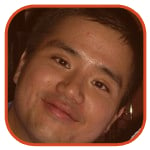 Tweet
Posted by Alvin Lai Categories: Editorial, H2H, Pacific Division, Los Angeles Clippers, Phoenix Suns, Props, Roto, Site Features, Talent,
Imagine a round of golf with your friends that has been fun and competitive thus far. No one usually does anything too crazy when starting off a round. But heading towards the 8th tee, some of them are going to want to take out their driver and try to hit the ball right at the flag. So what, they say, if the hole is set up as a dog leg right, and that their short-cut is protected by trees, a valley and a lake of water. Did I mention that the green is also protected by a series of bunkers and that the wind is blowing in your faces? Let these "expert" friends of yours take this sucker shot. You are going to be like Tiger Woods and play it safer but smart. Leave the big dog to eat another day, take out your 3-wood and launch it a country mile right down the fairway.
Round 1, Pick 8, Elton Brand
Elton Brand and Shawn Marion were both drafted in 1999. Now in fantasyland, Brand is awesome, but he's not Marion. Brand will not go top three this year and maybe never will. However picking up Brand here gets your team off to a solid start much like being able to shoot for the green from the middle of a fairway while your friends are hacking away in the rough. Resist the urge to draft somebody here with serious potential in fantasy hoops but is a poster child for the league's M*A*S*H unit. I will wait until they are drafted to discuss these types of players further.
To beat the best, you have to go up against the best. So here's how Brand stacks up against Marion.
1. Beginning their careers at the same time, Brand has suited up for 526 games to this point. Marion has played in 533 games, so their overall health and reliability is similar.
2. Last year Brand shot 52.7% from the field while Marion shot 52.5%. For their career Brand holds a slight edge (50.1% vs. 47.3%)
3. Brand gets to the line more than Marion and has become a slightly better than average free throw shooter. Marion has a very good percentage but does not get to the line as often.
4. Brand has a higher rebounding average for his career but Marion has been the better board crasher in the last couple of years. Both were in the top six last year, so I won't quibble too much about boards. Both clean the glass better than Windex. Though I hear Windex is pretty good for that surprise zit on wedding day. Yes, I saw My Big Fat Greek Wedding,
in the theater
. I plead innocence based on husband duty requirements!
5. In the hustle categories, Brand is one of the few players who can match and exceed Marion's production in blocks. Last year Brand swatted away 2.5 shots a game, a little less than a block a game (0.8 to be exact) more than Marion.
6. You might get about 40-50 extra dimes over the course of the season from Brand. Not that 50 cents is chump change, but you certainly are not going to be landing keys to your championship ride because of this slight edge.
7. Of course Marion kills Brand in steals and threes, all while not turning the ball over very much. He holds this advantage over the large majority of forwards. That's why the Matrix is one of the biggest man-crushes for fantasy hoopsters.
So you missed out on one of the top picks in your draft. All of the guys picked in this draft blog so far are fantasy superstars because of their uniqueness. In Brand though, you get the best prototypical power forward in the game today. He does exactly what you expect from your fantasy PF. Why pass on Brand then and take someone like Arenas? Both do what you want for their respective positions but fantasy first-rounders tend to get compared with each other. In the end, Brand does not shoot threes and Arenas will be among the top shooters from behind the arc. That is why big men who can shoot (like Marion and Dirk) or pass (like KG) get taken off the board fast and early.
Being the only one thus far at Dropping Dimes to publish their mock first round, making these picks was a simple matter of going down my list. In the end Brand gives you a chance for "birdie" and that's all you can ask for. I'd insert one of my standard "Brand Name" references here but one has to save a little something for the season!
Peace.
© Gear Live Media, LLC. 2007 – User-posted content, unless source is quoted, is licensed under a Creative Commons Public Domain License. Gear Live graphics, logos, designs, page headers, button icons, videos, articles, blogs, forums, scripts and other service names are the trademarks of Gear Live Inc.