Sunday November 19, 2006 1:12 pm
Dime Day: The Glass is Half-Empty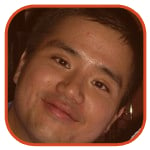 Tweet
Posted by Alvin Lai Categories: Atlantic Division, Central Division, Disses, Northwest Division, Pacific Division, Site Features, Southeast Division, Southwest Division, Talent,
I went to dinner with two friends a couple of weeks ago. As usual, the conversation gravitated towards the entertainment industry. One of them said he gave The Departed a thumbs down because it was "too predictable" and then proceeded to say he was shocked at the ending. He then laughed every time as we recalled some of the funny lines in the movie. The other friend was asked what his "single of the year" was, a question that stumped the rest of us. He noted that he really liked the new Keane album so he would probably choose a song on there, and then remarked that he hated the single they actually released when I began to sing it. Maybe he just didn't like my singing.
In the world of e-revenge, people can pan everything from a movie to a restaurant to a doctor faster than ever before. The natural response is to focus on the negative. Since Ron has the injury news on lock-down, Zack is keeping track of the rooks, Scott is combing through the waiver wire for all our benefit, and Dennis is busy conquering the fantasy sports world, today Dime Day looks at Yahoo's top ranked players pre-season and looks at their production thus far using the critical eye. Does the Matrix get the love in the end?
1. Lebron James
The critical eye: Lebron's free throw percentage remains below average and this fact is well-documented over the internet. Three turnovers a game adds up to almost 250 for the year, and this is a tough pill to swallow in roto leagues.
The positive spin: Although Lebron's FT% sticks out like a sore thumb compared to the other superstars, his one-one-one plus production in treys-steals-blocks plus his point guard worthy dime digits help to offset this. His FG% remains healthy. And the turnovers aren't that bad compred to the likes of KB24, the Flash or the Answer.
2. Kevin Garnett
The critical eye: Owners are used to KG providing guard-like assist totals and so far he is averaging 3.3 a game. Unlike fellow first-round-worthy big men like Marion and Dirk, KG lays an egg when it comes to threes, despite the pre-season hype that he was working on extending his shooting range.
The postiive spin: Over a whole season, expect KG's assist totals to migrate upwards. And so far he is outhustling Marion in steals and blocks.
3. Shawn Marion
The critical eye: Marion's multifaceted game does not include great assist totals, and this negates his relatively low amount of turnovers. With Amare back, his scoring and rebounding have not been as consistent as usual, and he currently stands below the 20-10 mark.
The positive spin: Average it all out and Marion is still a top fantasy player. I'll take his 19.7 ppg and 9.0 rpg if it comes with everything else including the close to 90% shooting from the line.
4. Kobe Bryant
The critical eye: Did Kobe forget about three when he changed his jersey number? Because he is not a three-point shooter this year, averaging less than half a trey made per game. And what's up with those 4.9 turnovers a game?
The positive spin: Kobe is working himself back into peak playing shape. So far, his lack of three-point shooting has resulted in a FG% better than any of the aforementioned mega-stars. And although I don't put too much stock in turnovers, even I hope that number drops back into the 3-3.5 range.
5. Dwyane Wade
The critical eye: Sure, Flash is shooting the three more, but it has hurt his FG%. And his turnovers are over four a game too.
The positive spin: Wade is right around the one-one-one mark. He is a guard that can average a block a game, and his scoring is up. Plus he is dropping more than seven dimes a game!
6. Dirk Nowitzki
The critical eye: His treys are down, and his blocks have always been unimpressive.
The positive spin: You can nit-pick Dirk's fantasy game if you want, but I played a h2h team led by him this week, and he is one tough hombre to match up against.
7. Gilbert Arenas
The critical eye: Seven points one night and 43 the next.
The postive spin: It averages out to 28 plus a game. Add in the two-plus treys AND steals a game and it's all good, people.
8. Elton Brand
The critical eye: What's up with the big men down in Clipperland? Except for the blocks, Brand's stat-line resembles Al Harrington's.
The positive spin: Chalk this one up to a slow start. Once Elton starts hitting his free throws again, he'll get over the 20 ppg mark as usual. And with Chris Kaman in the running for bust of the year, who else is there but Elton to clean the boards?
9. Chris Paul
The critical eye: Paul still doesn't shoot threes.
The positive spin: Who cares if he doesn't shoot threes. Everything else is golden.
10. Chris Bosh
The critical eye: Bosh was working on his three-point shot and declaring in the pre-season he wanted to average two blocks a game. So far he has fallen short on both counts.
The positive spin: Even as the Raptors try to find a winning formula, CB4 has displayed his big game potential to the max this season. The FT% should correct itself over time.
11. Allen Iverson
The critical eye: You've read this book before: terrible FG% and turnovers galore.
The positive spin: He has kept himself on the court so far, although a bad tooth might force him to sit out a game or two. He continues to bring it when it comes to scoring, assists and steals. Check your waiver wire, I bet it's hard to boost up those categories right now.
12. Steve Nash
The critical eye: Is Ron going to have to write about Nash and his back soon? And even when he's on the court, the steals are relatively few in number, and the turnovers are near Iverson and Wade levels.
The positive spin: Is there another guard in the league whose FG% is over 50%, FT% is over 90% and assists are over 10 a game? Exactly. Get well soon, Steve.
Yech, I might need a therapeutic massage after expressing all this negativity! Looking back on this exercise, none of these guys is the reason for your team's troubles this year. Only Brand is significantly underachieving, but usually you can set your watch to that guy. On the other hand, if you drafted Kirilenko in the second round AND Gerald Wallace in the third round OR Chris Kaman in the fourth round, OR Chris Webber in the fifth round AND Shaquille O'Neal in the sixth round…that's a whole different story.
© Gear Live Media, LLC. 2007 – User-posted content, unless source is quoted, is licensed under a Creative Commons Public Domain License. Gear Live graphics, logos, designs, page headers, button icons, videos, articles, blogs, forums, scripts and other service names are the trademarks of Gear Live Inc.