Sunday November 12, 2006 9:02 pm
Dime Day: Chairing the Charity Stripe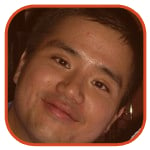 Tweet
Posted by Alvin Lai Categories: Atlantic Division, Central Division, Cleveland Cavaliers, Editorial, H2H, Northwest Division, Pacific Division, Roto, Site Features, Southeast Division, Southwest Division, Talent,

The argument against Lebron James for the best fantasy player in the league goes something like this. As great as Lebron is, his free throw percentage is terrible. He goes to the line so much that he really hurts your team in that category. Not to mention his turnovers!
The fantasy basketball community has a skewed perspective on free throw percentage. That's a nice way of saying we've got it all wrong.
Let me hit you with a list of players: Kobe Bryant, Allen Iverson, Gilbert Arenas, Dwyane Wade, Paul Pierce, Lebron James, Carmelo Anthony, Dirk Nowitzki, Michael Redd and Vince Carter. Continuing down this list we have Chris Bosh, Richard Jefferson, Chauncey Billups, Elton Brand, Pau Gasol, Kevin Garnett, Chris Paul and Dwight Howard. Do these seem like good players? Do these seem like great players? You bet they do. Are these players the type that anyone would love to have on their fantasy squad? I must be in a rhetorical mood today with all these questions.
I now have a different list in my hand. This one goes Redd, Zach Randolph, AI, Billups, Lebron, Pierce, KG, Arenas, Yao Ming, Baron Davis, Richard Hamilton and Kobe.
The first list is composed of the league leaders in free throws made over the 2005-06 season. The second list ranks the league leaders in free throws made after almost two weeks of play this season.
Now repeat after me. There is no need to get into a line but let us all say this in unison now. Ready?
Getting to the line is a good thing.
Again. Getting to the line is a good thing.
Now the "experts" only. Getting to the line is a good thing.
The great players get to the line. Their team puts the ball in their hands to make something good happen. The game of basketball is about creating scoring chances. This is not baseball where every man in the lineup is guaranteed at least three plate appearances. The players that have a nose for the hoop get rewarded, and that reward is two shots from 10 feet away.
Lebron James is a great player. Part of what makes him great is that he drives to the hoop and if he does not finish the drive, he will find a way to get fouled. Those all-stars and young guns making up that first list above are the same way. Guys who are off to a great start this year, like Yao, Zach and Baron, can attribute part of their early success to those makes at the free-throw line.
I am likely to gag the next time I read or hear someone spew about how much damage Lebron inflicts because he gets to the line so much. It's like dissing LaDainian Tomlinson because his yards per carry is not as high as a lesser back's. You want LT to touch the ball as much as possible, don't you? Who cares how many yards he gains per touch if he's scoring four touchdowns. I know the analogy is not perfect. Hopefully the point makes enough sense.
Am I overly impressed with Lebron's sub-70% free-throw shooting so far this year? Of course not. Could he easily average two or three more points a game if his FT% was even just average? Absolutely. But how many players can sink eight free throws in a game? (Answer: four so far this year). How many players even get eight attempts in a game? (Answer: seven so far this year). That's pretty rarefied company.
I'm not dissing this fantasy category entirely. But the way we count it now overlooks the fact that even getting the chance to shoot a free throw or two is a feat upon itself. One of my teams sank 141 free throws this week (so far). The team I am up against drained 100, 41 less than my team. That's almost six more points per day for the entire week. That sounds at least somewhat significant, doesn't it? Well, guess what, my FT% is lower than his. Now this league is a little different; it's more like a simulation league and because of that both FTM and FT% are categories. But if this was a standard 9-cat league, would I feel a little robbed? Maybe just a bit. And in case you didn't guess it, yes, Lebron is on my team.
I don't expect everyone to start using FTM as a category. But it's different than baseball pools counting hits. Batting average makes more sense for baseball because the batting lineup churns over on its own. The players themselves have no power over when they get to step up at the plate. Read those lists again. That's the cream of the crop. The list of leaders in free throw percentage also sports some nice players. But you can guess which players self-select themselves out…that's right, the pure shooters and the short guards. I love Shawn Marion as much as any other fantasy hoops junkie, but he gets to the line a third the amount of guys like Lebron and Kobe. Shaquille O'Neal is the extreme example of overlooking free throws made. He'll never get the credit he deserves for being a dominant player.
How would I fix this? I would put in a stipulation. To win the full point in a standard h2h league, you have to be within 28 free throws made of your opponent i.e. four free throws made per day for every day of the week. If your opponent hits more than 28 free throws for the week but you have the higher percentage, you only get a half-point. I hardly think that kind of FT% "win" should be weighted the same as beating a team in points, or treys, or rebounds, or the hustle stats. So have your percentage and a half-point. You want the full point? Then employ some players who know how to pay the price for their team.
Because getting to the line is a good thing.
© Gear Live Media, LLC. 2007 – User-posted content, unless source is quoted, is licensed under a Creative Commons Public Domain License. Gear Live graphics, logos, designs, page headers, button icons, videos, articles, blogs, forums, scripts and other service names are the trademarks of Gear Live Inc.