Thursday November 16, 2006 11:38 am
3-2-1 Impact: Shaun Livingston, Chris Paul, Randy Foye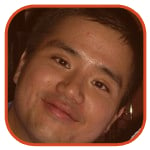 Tweet
Posted by Alvin Lai Categories: Northwest Division, Minnesota Timberwolves, Pacific Division, Los Angeles Clippers, Site Features, Sleepers, Southwest Division, New Orleans Hornets,

It is time again to take a look at the young stars of the NBA and their fantasy potential. Here we pit a frosh against a sophomore and a junior. Why no senior, you ask? The class of 2003 has already distinguished itself: Lebron James, Carmelo Anthony, Dwyane Wade, Chris Bosh, etc. It seems unfair to pit Flash against a rookie. Staying on point, 3-2-1 Impact features three players who hold down the point guard position.
"Great minds discuss ideas, average minds discuss events, small minds discuss people." Quote from Admiral Hyman G. Rickover
I heard this quote on the radio yesterday. Somehow it led to this idea; who is the fantasy point guard of the future? What kind of person can live with that title, and what events need to take place to shape his place in the NBA pantheon? Keeper league owners especially are always searching for the next big thing. Based on what we have seen so far from the following three players, let us break it down.
Shaun Livingston's stats as of November 16, 2006.
34.0 FG%, 73.7 FT%, 0.3 3pg, 7.1 ppg, 2.4 rpg, 4.7 apg, 0.9 spg, 1.1 bpg, 2.0 TO
People in the know are still very high on Livingston. Certainly we here at Dropping Dimes do what we can to make sure this kid is not slept on. Going into his third year in the league, the reality has yet to live up to the potential. Livingston is not solely to blame for this. With a cagey veteran like Sam Cassell in town, playing time for Shaun remains inconsistent. The lack of consistent minutes hurt his steal totals especially, but his dime-dropping is still useful in fantasy leagues. A shooting percentage in the 30s won't get it done, though.
Livingston's career highs in FG% and FT% are 42.7% and 74.6% respectively. For him to develop into an elite fantasy guard, this will have to improve drastically. He has not shown three-point range yet and so we cannot ignore the percentages like we do to a certain extent with Jason Kidd. Also Kidd has always been able to be a great rebounder for fantasy teams. Livingston has the court vision to eventually be among the league leaders in dimes, but can you use his height to become a match-up nightmare like Magic Johnson used to?
For this year, Livingston will be an inconsistent fantasy option. Activate him when he gets hot, sit him when he is not. If the Clippers choose to shake up their roster later on, Livingston is likely to benefit.
Chris Paul's stats as of November 16, 2006.
48.0 FG%, 79.1 FT%, 0.2 3pg, 17.6 ppg, 3.8 rpg, 9.7 apg, 1.6 spg, 0.0 bpg, 3.0 TO
The future is now with Chris Paul. Again he finds himself among the league leaders in assists and steals. The event of the 2004 NBA draft must again be addressed. Did three teams really pass on this guy? Crazy.
Paul's shooting efficiency along with his dimes are what put him in Steve Nash territory. I am sure there were many leagues where CP3 was taken ahead of Nash this year. His FT% is not at an elite level, but it is above average.
Like Livingston, he does not have a three-point shot in his arsenal. Playing for the New Orleans Hornets, he was in a position where he played big minutes right away. Paul has to be the number one keeper option at the point guard position.
Randy Foye's stats as of November 16, 2006.
37.5 FG%, 92.3 FT%, 0.1 3pg, 5.3 ppg, 1.1 rpg, 1.1 apg, 1.3 spg, 0.0 bpg, 0.7 TO
Foye tore it up in summer league. For now, Minnesota has gone to their veteran guards. Slowly, Randy has been getting more minutes. He is a good example of why rookies are a risky option on fantasy draft day. If your team stumbled out of the gate this year, you cannot wait on a player like Foye to come around. Chances are he was dropped in your league.
However, at some point Foye will put up some nice stat-lines. Then it will depend on whether you are blessed with great timing and make the right call on when to pick him up. Ray Felton and Danny Granger are good examples from last year. Felton especially was unproductive at the start, but by year's end was comparable to Paul in terms of fantasy production. Of course, Paul has been better at sustaining this level of play the following year. That challenge lies ahead of Foye too. With Brandon Roy battling injury, the rookie of the year title is up for grabs. Foye looks like he has the guile to make it in this league. He just needs to take advantage of the next few chances that come his way.
Paul is the runaway "winner" of this match-up. The league currently boasts a large number of young and exciting guards. Deron Williams, T.J. Ford and Jameer Nelson are all on the fantasy radar. But Livingston, Paul and Foye have a great chance to be fantasy faves for the next decade.
Peace.
© Gear Live Media, LLC. 2007 – User-posted content, unless source is quoted, is licensed under a Creative Commons Public Domain License. Gear Live graphics, logos, designs, page headers, button icons, videos, articles, blogs, forums, scripts and other service names are the trademarks of Gear Live Inc.