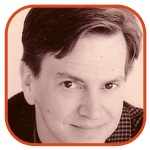 Posted by Tom Mason Categories: Editorials, Movies, DC Comics, Independent,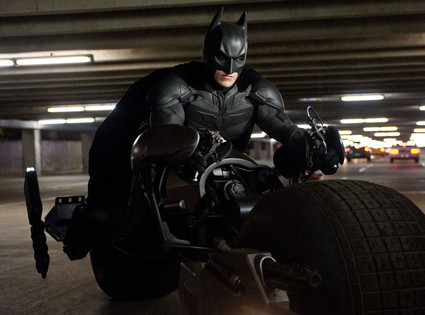 I know we're all very busy watching this running, jumping, swimming thing from London, but fortunately there's still time to see the gold, silver and bronze of the internets.
Warren Ellis' tweets on the Olympics opening ceremony can't be beat.
Award-winning novelist John Scalzi (Redshirts) blogs about his first experience at Comic Con International.
Now that Valiant's back, you know who else is returning? A new incarnation of First Comics.
Bleeding Cool reports on a "lost" Alan Moore project seeing the light of day through Avatar.
Click to continue reading Weekend Reading: Olympics, Dark Knight, Ellis and Watchmen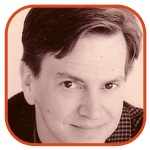 Posted by Tom Mason Categories: Conventions, Editorials, Movies, Reviews, DC Comics, Image Comics, Marvel Comics,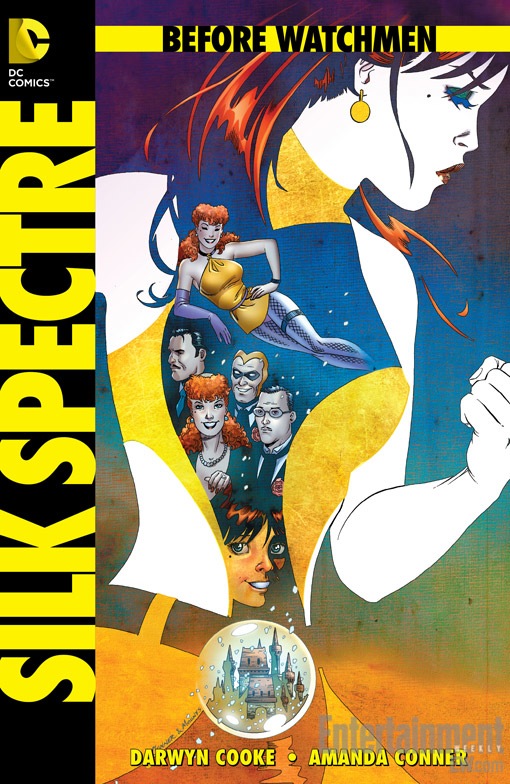 Watchmen! Shazam! Archie! Oh my goodness! Could a weirder week get any weirder? Oh, it can. It's only February.
Here's a few things to read until the Super Bowl fever hits you and, oh, wait. No one reading this cares about sports!
Well, of course DC was going to do Watchmen prequels and create more Watchmen-related graphic novels. The series will never be considered out-of-print (and now with online availability, you can get it digitally 24/7/365 so it will truly be "in print" in perpetuity). Since it's a thing that can't be stopped, I wish the creators well and I wish the original creators well as well (and hope they're being compensated for the reuse of their creations). Forbes, the journal of the 1% weighs in with the "It can't be wrong if everyone's doing it" argument. Although Before Watchmen has to be one of the least grabby titles in modern comics history.
Michael Cavna at Comic Riffs, the Washington Post blog, collects various opinions on the coming new era of Watchmen prequels.
Here's the Daily Beast on the behind-the-scenes soap opera at Archie. Once you realize that this is all about controlling the privately-held company, it starts to fall into place.
Click to continue reading Weekend Reading: Watchmen, Shazam!, Archie and Image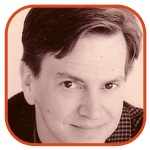 Posted by Tom Mason Categories: Editorials, Reviews, Independent,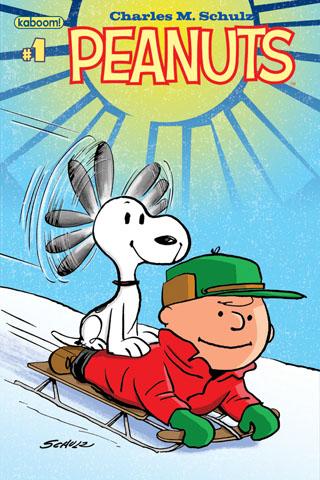 "It should not be forgotten that nearly all thoughts of Peanuts, especially by those who love it, are viewed through the rose tinted bifocals of nostalgia. This was a good comic strip and it certainly had a following, but it wasn't Watchmen."
-- Ryan K Lindsay
Wikipedia: "At its peak, Peanuts ran in over 2,600 newspapers, with a readership of 355 million in 75 countries, and was translated into 21 languages. It helped to cement the four-panel gag strip as the standard in the United States, and together with its merchandise earned Schulz more than $1 billion. Reprints of the strip are still syndicated and run in almost every U.S. newspaper."
Thank goodness it wasn't Watchmen! [I have my copy of Peanuts #1 and will post a review shortly.]
Be sure to check out our other notable quotes!
[Artwork: Peanuts #1 from kaboom!]
Read More

| Comic Book Resources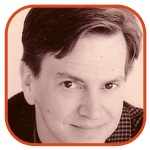 Posted by Tom Mason Categories: Conventions, Editorials, Image Comics,
Every year when I go to Comic Con International in San Diego, I always find something unexpected, interesting and surprising in the world of comics.
This year, 2011, was no exception.
Of all the things I picked up at the various booths, there was one that really stood out for me and I stumbled across it by accident while lurking around the Image Comics area.
Marineman: A Matter Of Life And Depth by Ian Churchill (Cable, Deadpool, The Coven).
Churchill had a spot to himself and was selling trades, individual issues, and sketches.
He's a charming, affable guy who genuinely believes in his story and his work.
He handsold me on the trade - I'd only heard of the in passing and yet I gladly handed over the $15 to get a copy.
Click to continue reading Marineman by Ian Churchill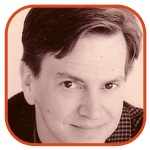 Posted by Tom Mason Categories: Editorials, Interviews, Reviews, Television, DC Comics,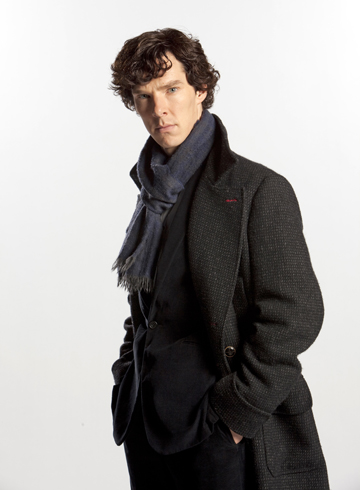 It's all over the internets that the acclaimed business site iCV2 has invoked the "suck" word to describe direct market comic book orders for Q3 2010.

Offering your captive audience books they don't want and prices they can't afford no longer seems to be a viable strategy. What lessons will anyone take away from this? Cue another Metamorpho relaunch in 3...2...1...

Let's see what else is out on the internets...

Gardner Fox: The prolific writer is said to have written more that 4000 comic book stories. He co-created The Sandman, created the concept of Earth-2, wrote Batman, Hawkman, The Flash, Justice Society of America and many, many more. He also had a career as a writer of many so-called "sleaze" paperbacks. Paul Bishop has a nice look at a bunch of them. So many of them in fact, that you might think of the author more as "Gardner Foxy."
Click to continue reading Weekend Reading: Sherlock, Gardner Fox, Atlas Comics and Watchmen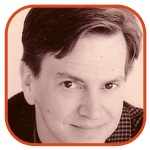 Posted by Tom Mason Categories: Conventions, Editorials, Movies,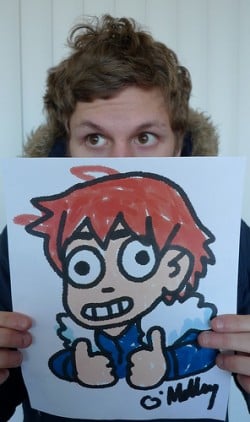 Comic Con International is literally just around the corner and no one's got time for long-winded intros. Let's get right to it:
Scott Pilgrim: Adam Sternbergh writes about Michael Cera, Scott Pilgrim Vs. The World and ties it all in to his fancrush on Alpha Flight. Yes, you read that right. It all takes place in The Walrus, the Canadian magazine of, oh yeah, you read that right, too. Canada has a magazine.
Captain Action: He's not a "doll," he's an "action figure," and he's back in action courtesy of Beau Smith and Eduardo Baretto in the upcoming Captain Action Winter Special from Moonstone. Beau talks about the issue with First Comics News.
Dick Tracy: The plainclothes detective's self-titled comic strip may soon go the way of Little Orphan Annie, but at least there's a website devoted to his work. And it's packed with goodies for Tracy fans to enjoy, including some never-before-published material by Max Allan Collins and Joe Staton. Click fast because the site is referred to as a "limited time tribute website."
Click to continue reading Weekend Reading: Scott Pilgrim, Captain Action, Dick Tracy and Mel Gibson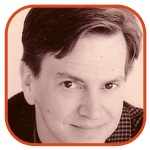 Posted by Tom Mason Categories: Editorials, Movies, Reviews, DC Comics, Marvel Comics,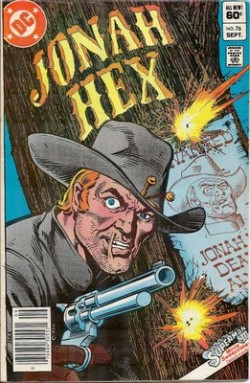 Well, I reckon it was bound t'happen, pardners. Jonah Hex has opened to just a $5 million weekend, meaning that it's officially been labeled a bomb. Too bad. Jonah was – and is – an iconic comic book property, the creation of John Albano and Tony DeZuniga. Maybe the filmmakers should've gone with a more traditional western approach like The Outlaw Josey Wales or 3:10 From Yuma instead of the steampunkian world of The Wild Wild West movie? Who's to say what would've worked, but the new one sure doesn't.
The problem now is that because Jonah Hex is based on a comic book (not a graphic novel as some lazy reporters simply retype) – but one that none of the general public has heard of before – it'll get tagged as a comic book movie, and worse, a failed comic book movie. And finger wagging along the lines of "is the comic book movie fad finally over" will start appearing as breathless know-it-all headlines in newspapers no one reads anymore.
Click to continue reading Jonah Hex And The Lost Weekend
Read More

| Deadline Hollywood Daily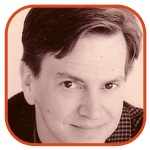 Posted by Tom Mason Categories: Editorials,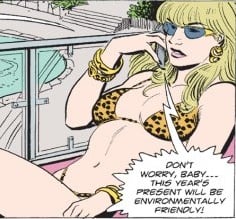 Before going any further, let's just pause for a minute (which is like a week in internet-time) and send some good thoughts out to Eduardo Barreto, the great comic artist who currently draws the Judge Parker comic strip. He's ailing with Meningitis and has had to push himself away from the drawing board while he recovers. Aside from being a good guy, he's a terrific artist and Parker is one of the best-drawn comics currently on the page. We at Comix 411 wish him a speedy recovery. Eduardo's pal and frequent collaborator, Beau Smith, has an excellent appreciaton as well as an update over at Busted Knuckles.
Kids And Guns: One thing I've learned is that kids from the 1950s and 1960s loved their guns, and companies were only too happy to fill their hands with iron, okay, well, plastic and metal parts, but still. Over at Cyclops Central they've got an excellent post to prove that point with ads from comics books and television.
Click to continue reading Weekend Reading: James Bama, Alex De Campi, Kids and Guns!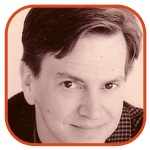 Posted by Tom Mason Categories: Editorials,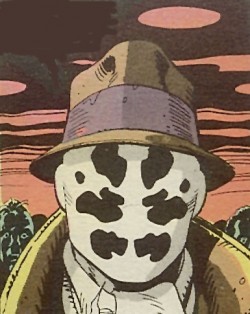 What a crazy week with all this talk of Watchmen prequels, re-shoots on Jonah Hex, and DC's big impending announcements of film projects and possibly a new Publisher. Marvel will have to sell itself again just to keep up! Let's see what's out and about.
Amazon Vs. Books: If you've been following the slap-fight between Amazon and Macmillan, you already know that they're fighting over ebook pricing and Amazon pulled Macmillan's books from their site. Amazon lost the PR battle and has agreed to put the links back. John Scalzi has what I think is the correct take on the matter. His books are published by Tor, which is a division of Macmillan, and the fight cost him, and many other authors, their sales. Read what John says.
The Beat: Heidi MacDonald is an old pal from the pre-blog era and runs one of the must-click sites on the web, The Beat. She's recently moved to a new location and if you haven't updated yet, do so now. And try to get in on all the Watchmen sequel and prequel stuff!
Click to continue reading Weekend Reading: Glenn Dakin, Amazon, Rowland Wilson, The Beat and Overstreet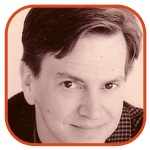 Posted by Tom Mason Categories: Editorials, DC Comics, Independent, Marvel Comics,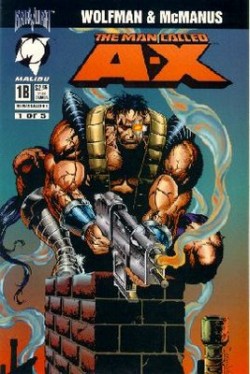 What a week, huh? Disney bought Marvel and everyone's wondering how this will finally address their pet Marvel peeve. Before you get all fan-ish with what this means now and will mean in the future - they own the Ultraverse! They own Crossgen! They have to do this! They have to do that! They can hire Alan Moore! They'll clean up Marvel! They'll rollback prices! You should run over and read Steven Grant's very perceptive take on the buyout in his Permanent Damage column. He's a sharp guy and he makes excellent points.
In the meantime, there was other stuff for avid lurkers to check out and peruse in their spare time. Let's take a look:
Click to continue reading Weekend Reading: Disney, Marvel, Wolfman, Claremont, Starlin And The Lost Silver Surfer Novel!
© Gear Live Media, LLC. 2007 – User-posted content, unless source is quoted, is licensed under a Creative Commons Public Domain License. Gear Live graphics, logos, designs, page headers, button icons, videos, articles, blogs, forums, scripts and other service names are the trademarks of Gear Live Inc.