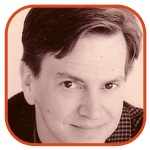 Posted by Tom Mason Categories: Editorials, Interviews, Movies, Reviews, Television, DC Comics, Marvel Comics,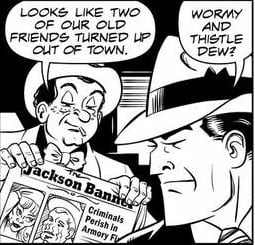 Can you believe another weekend is already here? I can't, so I'd better post a few links and then hit the liquor store!
Let's see what's out there on the interwebs for those of us not already enjoying C2E2:
Borders: The bookstore chain just didn't drop into bankruptcy overnight. Here's a list of a half-dozen balls they dropped that you'd think they wouldn't have.
[Link: Making Light]
Bruce: Comic book writer (remember his run on Hulk?) and novelist Bruce Jones ponders the future of fiction.
Return: John Zipperer at Weimar World Service reports that editorial cartoonist Lyle Lahey is back from his sabbatical, and in top form as he makes fun of Gov. Scott Walker of Wisconsin.
Dick: For those of you who don't already know, there's a new creative team on the venerable comic strip, Dick Tracy. It's writer Mike Curtis and artist Joe Staton, and the whole thing is 3 daily panels of awesome. Hogan's Alley interviews Staton about his new job.
Click to continue reading Weekend Reading: Borders, Bruce Jones, Dick Tracy And Alan Moore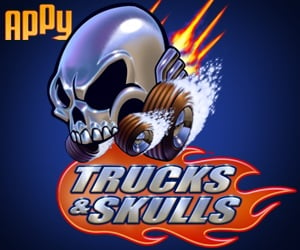 My pals over at
Appy Entertainment
make games for the iPad and the iPhone and whatever lower case iProduct is coming up.
And they do a heckuva job at it too: their most recent game
Trucks & Skulls
won the
Best Action Game
in the iPhone category at the Best App Ever Awards at Macworld in San Francisco.
The iPad version of the game placed in the same category, and Trucks & Skulls also scored "podium positions" for Best Arcade Game.
Previously, Trucks & Skulls had been selected by Apple as both their iPhone Game of the Week and their iPad App of the Week in November, and was then IGN's iPhone Game of the Month.
Click to continue reading Trucks & Skulls: Best iPhone Action Game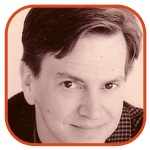 Posted by Tom Mason Categories: Editorials, DC Comics, Image Comics, Independent,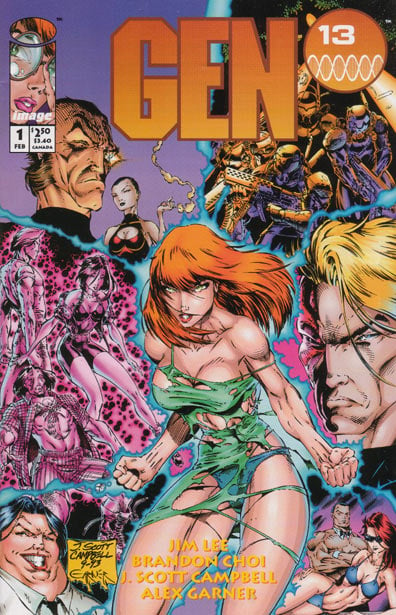 Wildstorm – the once-formidable imprint of DC Comics - is officially shutting down this month and that makes me sad.
I have friends who work there (many of whom I'm happy to say are staying on to work for the corporate parent), but I was also present at its fairly official formation.
I was sitting in Marc Silvestri's beachfront apartment in Malibu, attending a meeting of the Image founders while they were putting together what would become Image Comics. I was there as a representative of Malibu Comics along with Malibu Publisher Dave Olbrich and Editor-In-Chief Chris Ulm.
Image was represented by Silvestri, Rob Liefeld, Todd McFarlane, Erik Larsen, Jim Valentino, Jim Lee, and Whilce Portacio. Hank Kanalz was also there. He was Rob's co-writer on the soon-to-be published Youngblood #1, and years later eventually became the head of Wildstorm. (I have a photo of Hank videotaping the meeting so there's archival footage lurking somewhere.)
Dave and Rob had known each other for years, and if you corner Dave at a convention, he can tell you the story of how Malibu nearly published a version of Youngblood #1 years before the formation of Image, and before Rob started working for Marvel.
Image had scheduled several meetings at the beach that day and Malibu Comics was the first one. The publisher of Wizard, Gareb Shamus, would later drop by, as would Harold Anderson from Anderson News, the newsstand distributor.
Click to continue reading Wildstorm: Gen 13 #1 @ 299,000 Copies (1995)
As everyone knows, Trucks are good and Skulls are evil. And when they get together…it's smashing. I'd read a comic book called Trucks & Skulls; I'd watch a movie called Trucks & Skulls; and I'd give my kids a bunch of toys called Trucks & Skulls.
What Trucks & Skulls is right now, though, is a game app for the iPhone and the iPad.
It hasn't been out for much longer than a month and already it's racking up the awards, the great reviews and the downloads.
The reason I pimp for this (again!) is that the game comes from Appy Entertainment and its Secret World Headquarters north of San Diego.
Click to continue reading Appy Entertainment: Trucks & Skulls Wins Again
Read More

| Appy Entertainment

Do you like Monster Trucks and Laughing Skulls? And stuff that blows up real good?

Then you'll want to play iPad's Game of the Week: Trucks & Skulls!

It was created by the gang at Appy Entertainment, which is run by a couple of friends of mine (Chris Ulm and Paul O'Connor) who are both comic book industry veterans. Ulm is the guy who came up with the idea for the Ultraverse, and O'Connor wrote several dozen comics back in the go-go 1980s.
Click to continue reading Trucks & Skulls For Your iPad!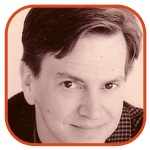 Posted by Tom Mason Categories: Editorials,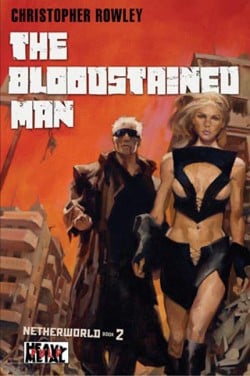 Want to break in to big-time New York City book publishing while it still exists?
Tor Books, the big genre publisher, is looking for two, count 'em two, editorial interns for Fall 2010. You may get college credit, but it is a paid internship. That's right, money in your pocket. Tor does it right, aside from just publishing great books.
Tor publishes John Scalzi, George R.R. Martin, the Heavy Metal Pulp titles, Heinlein, Charlie Stross, Larry Niven (one of the founders of the Ultraverse), F. Paul Wilson (Repairman Jack), and dozens of others.
Tor interns will "gain insight into the process of publishing a book at every stage, from acquisition and contracts through production and, finally, the finished product."
That might horrify you, of course, or maybe it'll thrill you. Tor has a strong online presence and a nice website with lots of extras, so they're preparing well for a future that could be sans paper. They're even hosting a series of posts by veteran Marvel and DC scripter (and novelist and also an Ultraverse founder) Steve Englehart.
Click to continue reading Comic Book Jobs? Interns @ Tor Books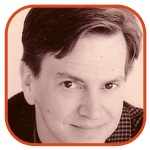 Posted by Tom Mason Categories: Editorials, Interviews, Movies, Reviews, Television, Independent,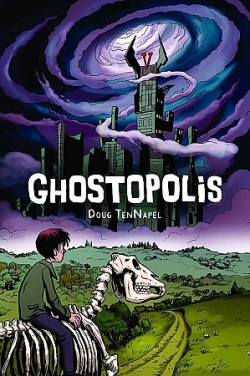 If you want to know where the future of TV and games is headed, check out this piece at Gaming Business Review by my old buddy Chris Ulm. A co-creator of Rune, co-founder of the Ultraverse (it was his idea), and now the CEO of Appy Entertainment, he thinks a lot about those kinds of things.
This'll get you started: "The living room right now is a no-man's land of standards and cables, universally poor and inconsistent user interfaces, huge numbers of channels, multiple boxes of hardware, hated cable companies, and multiple video game systems, each with its own proprietary hardware and expensive software."
Scott Pilgrim: John Scalzi explains the failure of Edgar Wright's movie in terms we can all understand: the value of nerd-love.
The Cleveland Show: Tom Spurgeon's brother interviews voice actor Kevin Michael Richardson, the voice of Cleveland Jr. and countless other characters.
Click to continue reading Weekend Reading: App TV, Scott Pilgrim, Scooby-Doo and Brian Keene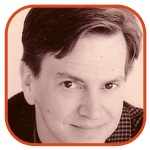 Posted by Tom Mason Categories: Editorials, DC Comics,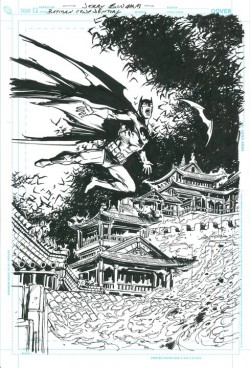 If there's one comic book I'm really looking forward to in November, it's Batman Confidential #50. For starters, it's the first of a 5-part story by writer Marc Guggenheim, the executive producer of the upcoming super-hero TV series No Ordinary Family. That would have me at the comic store anyway.
But what's going to get me there on November 3 is that the art (and cover) is by my pal Jerry Bingham (artist on Batman: Son Of The Demon, one of the great graphic novels of all time). DC's promo copy says Jerry's drawing Batman "for the first time in more than 20 years," and who am I to argue?
I've known Jerry for years – I've commissioned covers from him on comics I've edited and written. And he was a design-and-color consultant in the early days of the Ultraverse, so I got to hang with him nearly every day and watch him work. I can't wait for this.
This 56-page issue stars "a younger, more maverick Batman as he faces a foe who had once tangled with the Justice League of America in the Orient!" The back-up JLA story ties in with Marc and Jerry's lead.
I'm already in line.
[Artwork: Cover to Batman Confidential #50 by Jerry Bingham, © DC Entertainment]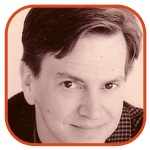 Posted by Tom Mason Categories: Editorials, Movies, Reviews, Independent, Marvel Comics,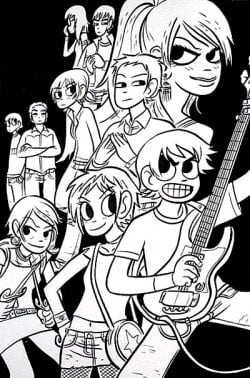 I can't believe the Spider-Man musical will hit Broadway on December 21. Are there really enough little old ladies who want to take the bus in from Long Island on a Wednesday afternoon to see an all-singing, all-dancing super-hero? That's quite a bit different from Starlight Express and Cats, right? My prediction: It'll close before the Tonys are announced, but then a touring version will criss-cross America for years with Jake Lloyd, Mischa Barton, Gabe Kaplan and Angela Lansbury in key roles.
Now let's see what else is going on:
Scott Pilgrim I: Over at John Scalzi's Whatever, guest blogger John Anderson bows down before the triumph that is Scott Pilgrim Vs. The World.
Scott Pilgrim II: The Early Word takes a look at how a comic book movie adaptation might help sales of said comic and then delivers a slap to the way DC Comics handles itself. "However, those intrigued by the Green Lantern movie are unlikely to be engaged by the continuity-heavy, you-must-buy-every-single-collection tale like Blackest Night. The folks buying Blackest Night? They are already Green Lantern comics fans."
Click to continue reading Weekend Reading: Breyfogle, Ellis, Craven, and Spider-Man Sings!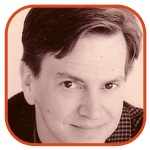 Posted by Tom Mason Categories: Editorials, Movies, Independent,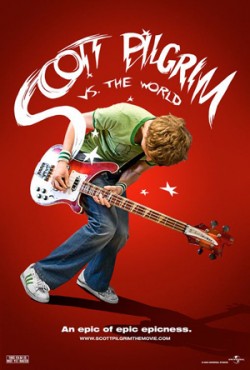 Let's see…what movie should I see this weekend? Well, there's The Expendables with Sylvester Stallone (who also directed), Jason Statham, Jet Li, Dolph Lundgren, Eric Roberts, Mickey Rourke, Gary Daniels, and cameos by Bruce Willis and Arnold Schwarzenegger. All manly men getting ready to punch each other and others, shoot each other and others, and mouth off a bunch of one-liner catchphrases. Plus, added bonus: I've met Gary Daniels when he was wearing the original Hardcase costume for a proposed Ultraverse movie.
Then there's Eat Pray Love where I can watch Julia Roberts be sad because she had to leave her happy marriage, take a pile of money that no one else has and travel around the world to wherever she wants, eat what she wants and have everyone she meets absolutely adore her. I like fantasy movies, but they need to have swords.
But there's also some indy film starring Michael Cera and directed by that guy who did Shaun of the Dead. It's called Scott Pilgrim Vs. The World and it appears to be based on a comic book or something. Anybody know anything about it?
[Artwork: promo poster for Scott Pilgrim Vs. The World]
© Gear Live Media, LLC. 2007 – User-posted content, unless source is quoted, is licensed under a Creative Commons Public Domain License. Gear Live graphics, logos, designs, page headers, button icons, videos, articles, blogs, forums, scripts and other service names are the trademarks of Gear Live Inc.