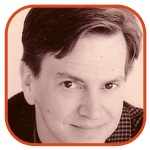 Posted by Tom Mason Categories: Editorials,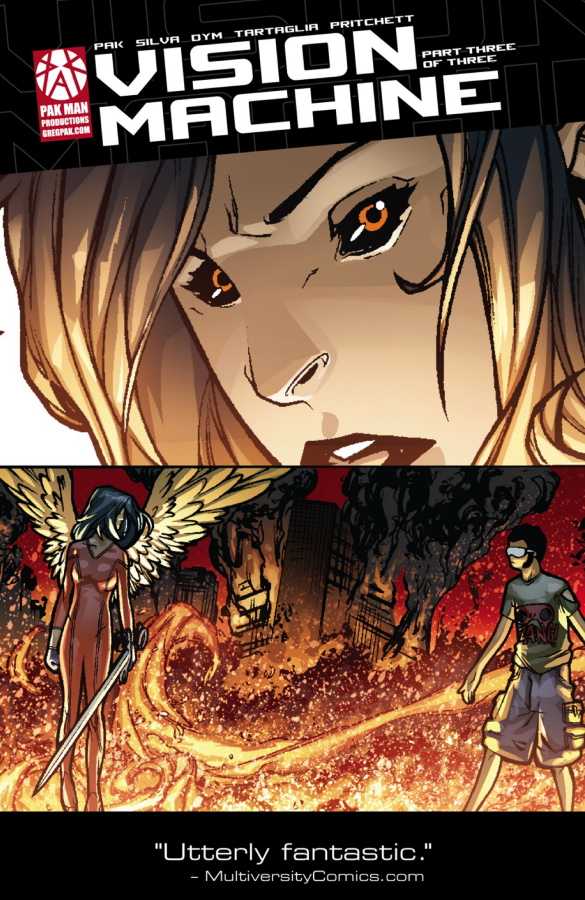 Want to work in the exciting new world of digital comics? Yes you do.
Comixology is one of the big digital download sites and they posted several job opportunities on their Twitter feed this week.
Here's what popped up:
Web Designer: They want you to have JavaScript/AJAX skills and live in NYC.
Technical Project Manager: Must know what that is and live in NYC.
Product Manager: Again, New York City.
Get your resume ready and pop it over to: jobs at comixology dot com.
Good luck, seekers of the future!
[Artwork: Greg Pak's Vision Machine, one of the comics available at Comixology, © Greg Pak]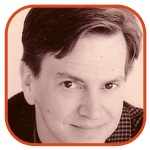 Posted by Tom Mason Categories: Editorials, TokyoPop,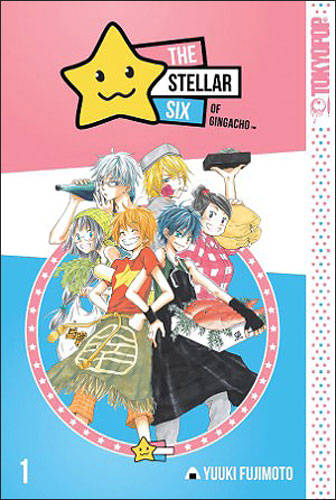 Previously, Tokyopop, the leading manga producer out of Los Angeles, was looking for a Director of Digital Business.
That must've gone pretty well, because now they're looking for a
Manager
of Digital Business to report to that person.
You'll be "responsible for building a successful digital operation under the guidance of the executive team." You'll be using all the cool tools the kids have - "Apple iOS, Android, Facebook, Twitter, ebook readers such as Kindle, game platforms such as PSP, DS and consoles, and the Internet" - and all the cool stuff that's about to be invented.
Click to continue reading Comic Book Jobs: Tokyopop (Digital)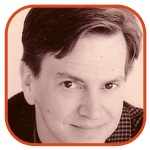 Posted by Tom Mason Categories: Editorials,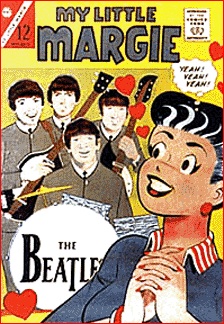 John Lennon would have been 70 years old today. How many followers do you think he'd have on Twitter had he lived?
(FYI - You can also follow Comix411 on Twitter.)
[Artwork: Cover to My Little Margie from Dial B for Blog]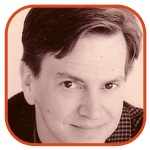 Posted by Tom Mason Categories: Editorials, DC Comics,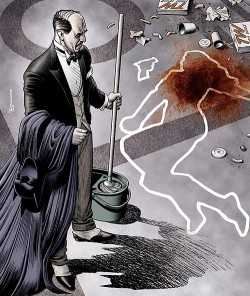 Everyone knows that Alfred Pennyworth is the loyal and faithful butler to DC Comics' Bruce Wayne, aka Batman aka The Batman. But if you're not following Alfred's Twitter feed, you're missing all the action at Wayne Manor. Here's a taste from @BatButler:
I knew Batman wasn't really dead. Of course, he's lost weight. Hand-stitched batsuits? Not a good idea.
How embarrassing! Just served high tea to evil Batman robot. Everyone knows he drinks coffee!
My bad. Ran into Diana Prince today in her new costume. Called her Diana Rigg by mistake.
Bat quiz: There's a life-size statue of Catwoman in the Batcave. Why does it have perky nipples?
Commissioner Gordon called Bruce today just to chat about last night's Glee. I think he's a very lonely man.
Click to continue reading Batman Update: Alfred's Twitter Feed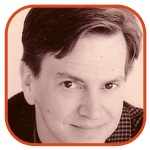 Posted by Tom Mason Categories: Conventions, Editorials,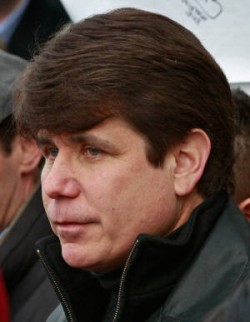 Probably the weirdest guest to appear at the 2010 Wizard World Chicago this weekend was the convicted former Governor of Illinois, Rod Blagojevich.
Fortunately, I had a few friends in attendance who listened when Rod spoke. Here's what they've reported back: the Top Ten things overheard from Mr. Blagojevich.
10: "Stan Lee wants to make my hair into a super-hero. Who's Stanley?"
9: "I didn't know Princess Leia had so many yummy slave sisters."
8: "Want to buy my pass for Sunday?"
7: "How much is my copy of Spawn #1 worth?"
6: "I'm not cosplaying. I AM Rod Blagojevich."
5: "I did not know 'Blago' was an old Lee-Ditko monster."
Click to continue reading Rod Blagojevich: Overheard At Wizard World Chicago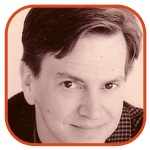 Posted by Tom Mason Categories: Editorials, Movies, Television, Video Games, Marvel Comics,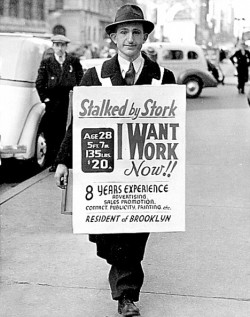 I love checking out Craigslist. It's like channel-surfing with classified ads. You can always find interesting things, and before you know it, several hours of your day have vanished. Let's see what comic book jobs are out there:
In New York, A.P.N.G. Enterprises has a "bold comic book series" called New-Gen, which they're rolling out "for multiple platforms including movies, TV, video games and of course more comics, distributed by Marvel."
And they need a couple of interns for three-months, rewarded with college credit. Specifically, they want "people who know and have a passion for comic books and science fiction to help us get the word out about the world of New-Gen."
If you're up on the social media apps, and aren't afraid to go old-school by handing out fliers or working their booth at the New York Comic Con in October, poke your resume over there.
Click to continue reading Comic Book Jobs: Checking Out Craigslist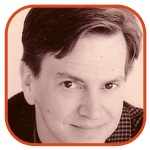 Posted by Tom Mason Categories: Editorials, Marvel Comics,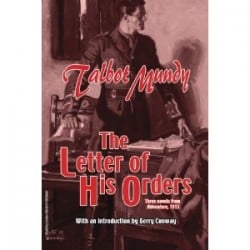 Gerry Conway co-created The Punisher, co-created Man-Thing, co-created Firestorm and wrote some of my favorite Marvel comics, including a long run on Amazing Spider-Man. When he successfully transitioned out of comics and moved into show business, I still followed his career as he worked his way up the ladder. He's recently been writing and producing for the Dick Wolf Law & Order empire, specifically on Law & Order: Criminal Intent.
Talbot Mundy, author of King of the Khyber Rifles, influenced a who's who of writers with his tales of manly adventure at the edges of the sun-never-setting British Empire in the early 20th century. Fans included Robert E. Howard, Leigh Brackett, Robert Heinlein and Fritz Leiber.
Click to continue reading Gerry Conway Likes Talbot Mundy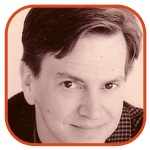 Posted by Tom Mason Categories: Editorials, TokyoPop,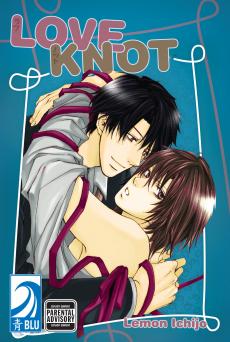 I know Spring Break just ended for everyone who's not Lindsay Lohan, and that means summer's coming and if you're getting ready to graduate and jump into what's left of America's labor pool, or if you are already there and looking for something new and different in the field of comic books, then a good place to start shopping that resume could be out in Los Angeles, at the headquarters of manga publisher Tokyopop.
They have four (count 'em 4) openings, starting with a Marketing Manager. In that position, you'll be creating and executing "the Tokyopop marketing plans with a focus on online brand development and management, grassroots, and social media marketing" and reporting all to the Associate Publisher. In addition to getting your Twitter on with your Facebooking and your YouTubing, you'll be heavily involved in the Tokyopop Tour, managing national and retail accounts and trying to figure out how to increase marketshare. (Unhelpful Hint: in the comics industry, that usually means putting more books on the schedule, so try to think outside of that particular box.)
Click to continue reading Comic Book Jobs: Who's Hiring? Tokyopop!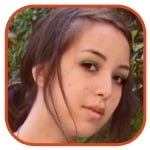 Posted by Robin Paulson Categories: Marvel Comics,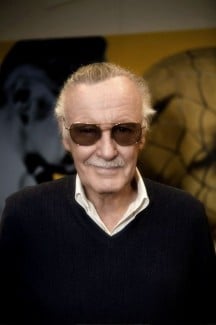 While it may not be shocking that Stan Lee is set to appear in the upcoming Thor film, it's still fun to see him write about it on his Twitter.
Although Lee doesn't discuss the details of his cameo appearance, he confirms meeting with director Kenneth Branagh to talk about the part.
"Hey, I got an email from the multu-talented director of Thor, Kenneth Branagh… Kenneth Branagh (of course I call him 'Ken!') said my cameo's set for the upcoming Thor movie.—To him, it's a cameo, to me—it's a ROLE!"
Lee later goes on to joke about the extent of his character's impact on the film:
"I went easy on Ken Branagh when we discussed my role in Thor. Told him I wouldn't insist on my name above the title, I think he was grateful… Yeah, I mentioned Ken Banagh a few times, but I warned you I was a name dropper. Seriously tho', with him directing, Thor's a sure winner… Of course, my previous tweet revealed the extent of my innate modesty. I really wanted to add 'With me doing a cameo, Thor's a sure winner.' Can't tweet anymore. Due to Thor, I must start rehearsing my thee's and thou's. So, if thou objecteth not, I wish thee well! 'Nuff saideth."
Unfortunately, we've got quite a ways to go until we'll see his stunning performance—the film is due out in theaters May 20, 2011.
(FYI - You can also follow Comix411 on Twitter.)
Read More

| Stan Lee's Twitter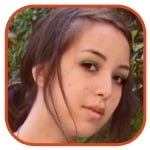 Posted by Robin Paulson Categories: Image Comics,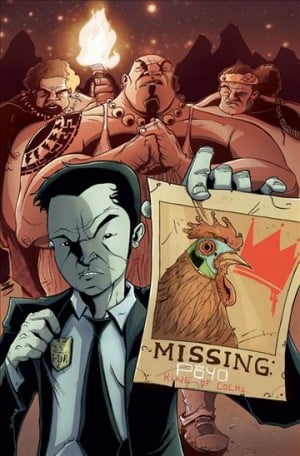 In celebration of John Layman and Rob Guillory's kick-ass comic Chew completing its "Taster's Choice" arc with Chew #5 today, Image Comics posted the cover of Chew #8 on their Twitter.
Protagonist Tony Chu looks pretty darn angry. Then again, I probably would be too if I was looking for a missing
rooster
King of Cocks. While I'm quite confused about where this story is going to head, I know that from the last five issues of this series, I will not be one bit disappointed.
So go out and buy Chew #5 already (and good luck finding previous issues)!
(FYI - You can also follow Comix411 on Twitter.)
Read More

| Image Comics Twitter

© Gear Live Media, LLC. 2007 – User-posted content, unless source is quoted, is licensed under a Creative Commons Public Domain License. Gear Live graphics, logos, designs, page headers, button icons, videos, articles, blogs, forums, scripts and other service names are the trademarks of Gear Live Inc.