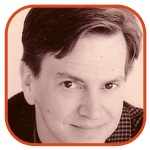 Posted by Tom Mason Categories: Editorials, Reviews, Television, Independent,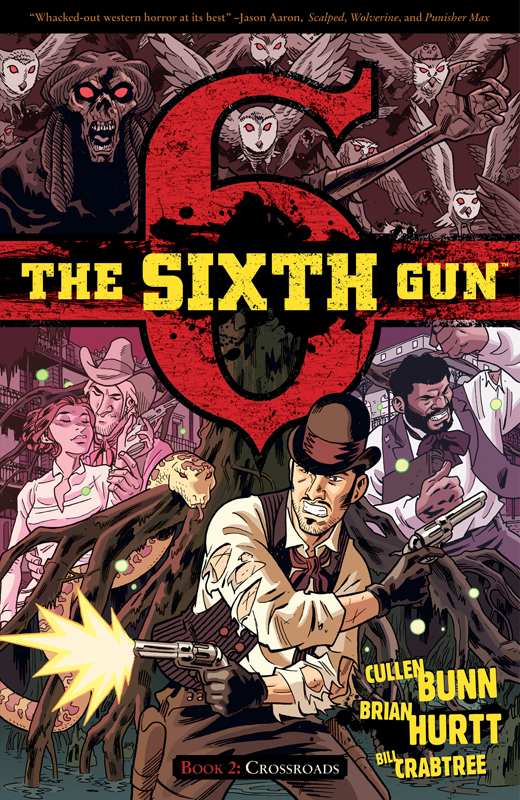 Hurricanes, tornadoes, earthquakes, floods, power outages. It's been a wild couple of climate change-enhanced weeks. Let's play catch-up across the internets:
Cullen Bunn is having a career year and let's hope it's the first of many. The creator of The Sixth Gun got his Oni Press series, The Damned, picked up by Showtime for a series. He's already gotten The Sixth Gun optioned to SyFy for a series. If they both make it to air, Bunn will have two more shows on the air than DC Comics.
Apes: Rich Handley reviews the fourth issue of Darryl Gregory and Carlos Magno's Planet Of The Apes, from Boom! "BOOM!'s Apes run stands on a pinnacle, one sure to end badly for humanity." But all good for readers and fans.
Republicans: My pal Doug Molitor from Funny Or Die looks at 12 Republican super-heroes. My favorite? The Human Torturer!
Jack: Man, that's a lot of nice Jack Davis work that Michael Sporn posted. I really love those western covers, too.
Click to continue reading Weekend Reading: The Damned, Apes, Simpsons and Tex Avery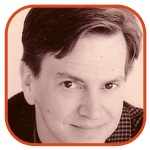 Posted by Tom Mason Categories: Editorials,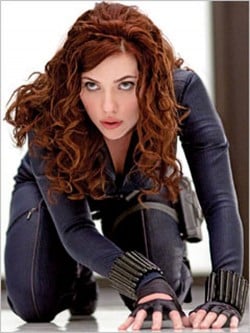 If you were surfing the internets this week, you might have discovered that movie director Walter Hill was a big fan of EC Comics, Paul Levitz wrote a comic book with a bondage scene, Bob Oksner drew pretty girls (which shouldn't be news to anyone, really), and Carrie Fisher doesn't like to be insulted (but then again, who does). If you missed these and other fascinating tidbits of digital wonder, keep reading:
Walter Hill: The most excellent writer and director, Walter Hill has had a hand in some of my favorite movies—48 Hours, Alien, The Long Riders, and The Warriors, to name just four. Over at The Hollywood Interview, they've got a career-spanning interview with him. And who knew he was a comic book fan? Says Hill, "I read a lot of the EC Comics back in the fifties. I never particularly liked superheroes…I particularly liked the EC comics because they were darker." More at the link.
Paul Levitz's Bondage Comics: Now that Paul has left DC and plans to return to writing regular comics, it might be fun to look at some of his past, pre-President of DC, work. Over at Steve Ditko's Comics Weblog, Bob H regularly posts lots of great Ditko art. One of the pieces up this week is a look at Stalker #2. Stalker was a short-lived 1970s series written by Paul Levitz, and illustrated by Ditko and Wally Wood, and in issue #2, they all got together to strap a woman down to play a Code-approved game that looks a little like the end of Braveheart (except for the last-minute heroic rescue part).
Click to continue reading Weekend Reading: Walter Hill, Carrie Fisher, Paul Levitz and Scarlett Johansson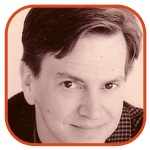 Posted by Tom Mason Categories: Editorials,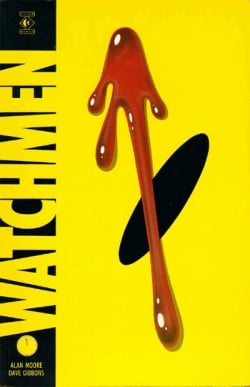 Yes, it's time to go all out and turn today into a linkfest in honor of Watchmen, both the graphic novel and the upcoming movie. Some of this stuff has been linked to from elsewhere and some of you may have already seen it and read it. But there's good stuff here and it's worth seeing again and again.
WATCHMEN TICKET SALES: Nikki Finke at Deadline Hollywood Daily has the latest stats for the upcoming Watchmen movie, including this gem: "purchases for 124 IMAX screens now account for 1/3 of all Watchmen online ticket sales." When you click over there, be sure to read the comments for the obvious geek haters and their funny prejudices.
BLOTCHMEN: Kevin Cannon created this as his 24-hour comic in 2008. Blortshack wakes up…hungry for plums. Not an actual Watchmen parody…that's what makes it fun.
WATCHMEN = POPEYE + RORSHACH: Oh Scott Kurtz, you are The Genius Who Makes Me Laugh.
Click to continue reading WATCHMEN WEEK: Watchmen Links Galore! Hurm.
Well, of course, we all know that Warren Ellis, Mark Evanier, and Neil Gaiman have blogs (and all three are highly recommended), but there are some other blogs by comic book professionals past and present that are worth a look as well. Here are some of my favorites – check 'em out this weekend and see what you think:
CARL POTTS is a former Editor-In-Chief at Marvel Comics during the go-go 1990s. He's also the co-creator of Alien Legion. At his blog, General Eclectic, he writes regularly about his days at Marvel (with a lot of behind-the-scenes stuff about the business), creates well-illustrated essays on visual storytelling, and more. Favorite recent post: Marvel Tales: Making Comic Book Editors.
DAVE OLBRICH is a good buddy from my Ultraverse years. At his blog Funnybook Fanatic he posts regularly about the comics of his youth, his Ultraverse years and his adventures in comic book land with guys like Marv Wolfman, Jack Kirby and Stan Lee. Favorite story so far: freezing at a luau in Hawaii with Stan.
GERARD JONES was a writer for DC Comics, Epic, Malibu Comics and the Ultraverse and Dark Horse during the aforementioned go-go '90s. At one time a writer for National Lampoon, he was also the co-creator of The Trouble With Girls with writing partner Will Jacobs. He has since become a writer of more serious fare, including Men of Tomorrow. He's also occasionally posting his novel-in-progress, My Pal Splendid Man, that he's writing with Jacobs. It's about a would-be writer who befriends a superhero. Gerard doesn't post that often, but he's still worth a visit if only to read chapters from his upcoming books.
TOM RICHMOND got his start at NOW Comics working on their Married…With Children licensed comics. He has since become a mainstay at MAD Magazine, among other places. At his officially unofficial MAD Blog, he posts regularly about MAD, his illustration assignments, the business of cartooning and caricatures and highlights a lot of his wonderful artwork, taking the reader through his process from concept to sketch to pencils/inks/color. Tom also blogs about his non-publishing-related second career, as a caricaturist. Favorite Post: Reviewing The Cintiq 12wx (Seriously, it's a great review.)
TODD KLEIN is one of the most in-demand letterers in the comic book business. He currently letters Fables for DC, Nexus for Mike Baron and Steve Rude and The League of Extraordinary Gentlemen for Alan Moore and Kevin O'Neill. Most recently, he did the cover lettering for Amazing Spider-Man #583, the Obama issue. On his blog Klein Letters he posts regularly about the business, does logo studies of long running comics like Fantastic Four, House of Mystery and Justice League, reviews comics and books, and highlights classic lettering samples from DC's files. Occasionally he throws in some nifty bird photos and vegetarian recipes. Best post: Celebrating Gaspar Saladino, the legendary DC letterer. It's a 3-part post and worth every second you spend reading them.
© Gear Live Media, LLC. 2007 – User-posted content, unless source is quoted, is licensed under a Creative Commons Public Domain License. Gear Live graphics, logos, designs, page headers, button icons, videos, articles, blogs, forums, scripts and other service names are the trademarks of Gear Live Inc.