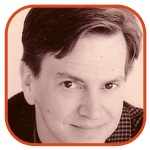 Posted by Tom Mason Categories: Editorials, Interviews, Movies, Reviews, DC Comics, Dynamic Forces, Independent,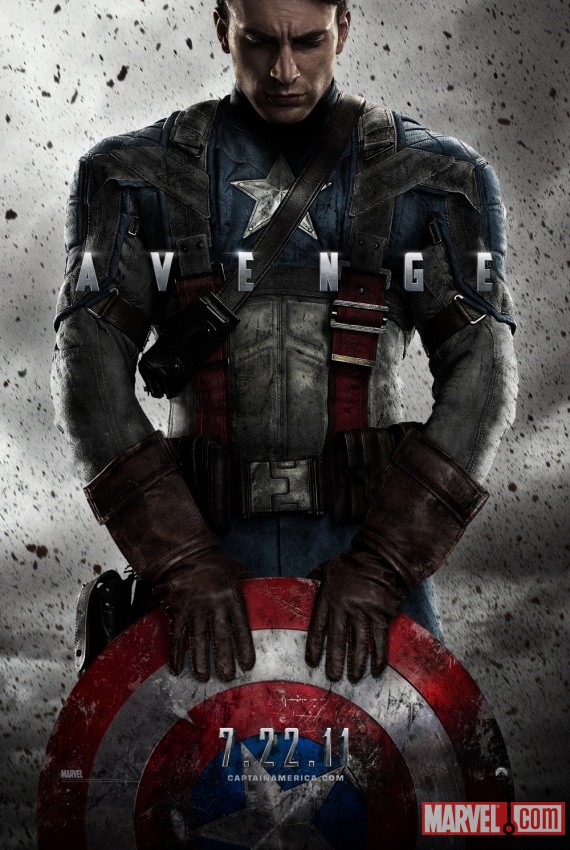 The new teaser image for the upcoming Captain America movie is out. Looks like the art director grew up reading Image Comics. Now let's see what you can read:

Heroes: Robin Brenner at Early Word, a site for librarians, has a rundown on superhero graphic novels. "Superheroes For The Uninitiated" focuses on the big names from the MU and the DCU, but she promises a future installment that goes outside Marvel and DC.

Bat: It's been Bat-Week at Tor.com all week. If you've missed it, it's all still there in all its Bat-goodness. Nick Abadzis is there and so is Gotham City: 14 Miles editor Jim Beard.

British: Beano artist Lew Stringer has news of a new, independent graphic novel from England called Armageddon Patrol, a "what if" that poses the question "what if super-heroes fought the Vietnam War?" I gotta get one of these.
Click to continue reading Weekend Reading: Batman, Doctor Who And Captain America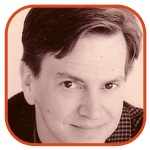 Posted by Tom Mason Categories: Editorials, Independent,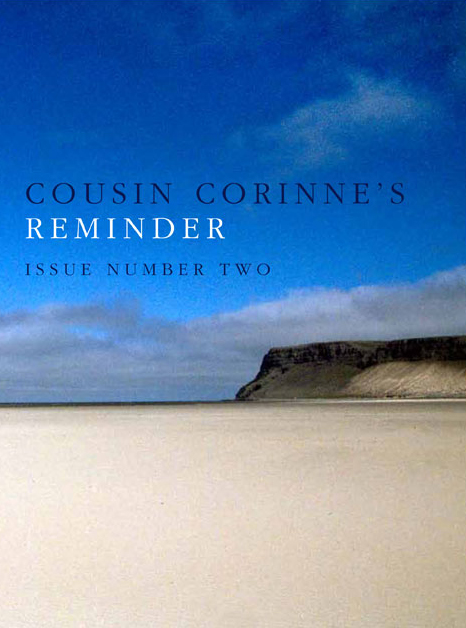 USA Today reports on a new literary magazine that's straight out of Brooklyn.
It's Cousin Corinne's Reminder. Now why should you care?
Because it's got a full color comics section packed with contributions from Tim Hamilton, Joan Reilly, Michele Fiffe, Dean Haspiel and Jen Ferguson. My pal Tim calls Cousin Corinne's Reminder a "cool new lit mag," and who am I to argue as the second issue hits the stands.
According to the editors, "Cousin Corinne's Reminder is bi-annual journal published by BookCourt, which features writing, comix, photography, and art."
If you're in the Brooklyn area on Wednesday, January 26 from 7-10pm, drop in at Bookcourt (163 Court St.) for the official launch party for the second issue.
There will be an opening performance by George Emilio Sanchez. Readings by Priscilla Becker, Todd Colby, Stanley Crouch, Catherine Lacey, and Adam Wilson.
Click to continue reading Cousin Corinne's Reminder #2: Dean Haspiel & Tim Hamilton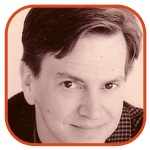 Posted by Tom Mason Categories: Editorials, Reviews,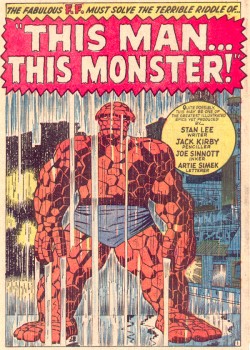 My favorite Jack Kirby inker was Joltin' Joe Sinnott. The work they did together is still stunning 40+ years later. Joe's heading into hip replacement surgery today, and if you'd like to send him a get well note, Mark Evanier has all the details.
Sinister House: Bookgasm's Rod Lott sat down with the 500-page Showcase Presents: Secrets of the Sinister House. His verdict: "You'll be hard-pressed to find a story that isn't a blast to read."
Twelve-Way With Cheese: Rod Lott (him again) cracks open a copy of Twelve-Way With Cheese #1, an independent 112-page anthology trade paperback out of Cincinnati. Says Rod, "The end result is something akin to MAD or National Lampoon in their respective heyday." I would love to see more cartoonists from various regions get-together and self-publish.
Comic Books: John Anderson interviews Top Shelf's Brett Warnock at John Scalzi's Whatever.
Click to continue reading Weekend Reading: Joe Sinnott, Sinister House and Jonah Hex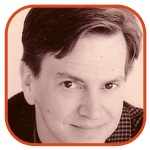 Posted by Tom Mason Categories: Editorials, Reviews, DC Comics, Independent,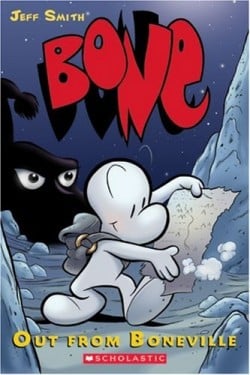 Welcome to the Labor Day edition of Weekend Reading, with a few extra links to help you cope with the extended weekend. Let's get it started; I've got to make the rounds of quite a few barbecues.
Comic Books For Kids: You know who everyone should thank for the influx of great graphic novels for kids? Jeff Smith, creator of Bone. Robin Brenner at Early Word explains, and also points out that while a number of librarians are nuts about graphic novels from NY's publishing icons, they are somewhat ignorant of the kid-friendly graphic novels actually produced by traditional comic book publishers.
Vince Colletta: I don't think there's an inker around who polarizes people as much as the late Mr. C. Scoop reviews The Thin Black Line, a new biography of the inker who "saved the bacon of many an editor."
Gene Roddenberry: Frederik Pohl remembers his time with the "great bird of the galaxy."
Superman: Randy Johnson, the writer not the retired baseball pitcher and mustache-worshipper, reviews Jeff Mariotte's 2007 DC Universe novel Trail of Time. "The real fun for me were the chapters labeled May, 1872. They detailed the gradual coming together of four DC western characters, Jonah Hex, Bat Lash, El Diablo, and the Scalphunter, along with an able assist from Johnny Thunder." Needless to say, he liked the book, and who among us wouldn't? I've already ordered my copy.
Click to continue reading Weekend Reading: Vince Colletta, Gene Roddenberry, Tezuka and Zombies!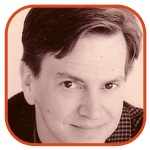 Posted by Tom Mason Categories: Conventions, Editorials, Image Comics, Independent,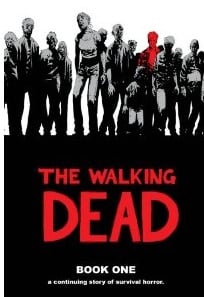 So it's over and it's been over for a while and everyone and his overweight uncle with the tattered, too-small X-Men t-shirt has written about it to death.
And now it's my turn.
Loved it. Had a great time. Saw a lot of old friends. Made a few new ones. Found a place that makes great nachos.
Yes, the emphasis on back issues has diminished and there's a decreased emphasis on the newer stuff and Bud Plant's booth is smaller, but none of that diminished my overall positive experience.
I picked up a couple of hard numbers while shopping. I finally snagged a softcover copy of the first The Walking Dead collection at the Image booth and it turned out to be the last one in stock for the con. I asked the guy at the booth about it and he said that they'd sold over 300 hardcovers of the first collection and sold out of all 700 copies of the softcover version since Preview Night. This was by Friday afternoon, with 2 1/2 more days to go. That's what happens when good comic meets impending TV show.
Click to continue reading Comic Con International 2010: I Was There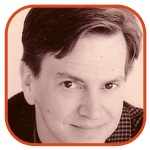 Posted by Tom Mason Categories: Editorials,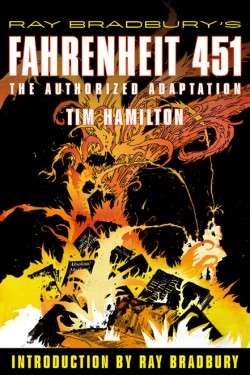 Tim Hamilton's career in comics stretches back to the late 1980s when he worked on The Trouble With Girls with writer/creators Gerard Jones and Will Jacobs. He has since worked for Nickelodeon Magazine, MAD Magazine, The New York Times Book Review, Dark Horse, and BOOM Studios. His adaptation of Robert Louis Stevenson's Treasure Island was published as a graphic novel by Puffin Graphics in 2005. His follow-up project is another beautifully rendered graphic novel, an adaptation of Ray Bradbury's iconic and always-contemporary book-burning classic, Fahrenheit 451. The 176-page full color book is scheduled for publication from Hill and Wang (an imprint of Macmillan) in July 2009. Here's the official cover. Feel free to click over to his website, and see what else he's posting over there.
© Gear Live Media, LLC. 2007 – User-posted content, unless source is quoted, is licensed under a Creative Commons Public Domain License. Gear Live graphics, logos, designs, page headers, button icons, videos, articles, blogs, forums, scripts and other service names are the trademarks of Gear Live Inc.