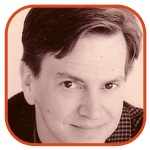 Posted by Tom Mason Categories: Editorials, Marvel Comics,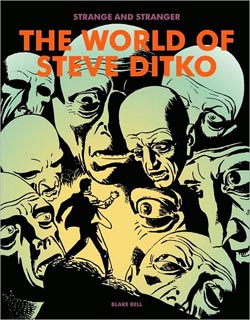 "If you have a certain point of view and reasons that you think are valid, then whether it's pro or anti, you can only and should only express those views you honestly hold."
- Steve Ditko in a letter to the fanzine Fanzation #3, 1969
Be sure to check out our other notable quotes!
[Artwork: The World of Steve Ditko by Blake Bell]
Read More

| Kleefeld On Comics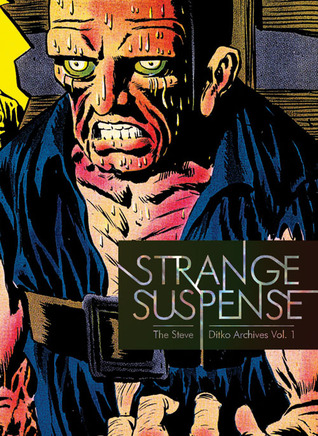 "Strip Vertigo of its haunting, Wagnerian eternal-return score by Bernard Herrmann and you've got a muddled Orphic saga that looks like a not-great Steve Ditko comic with a performance by Kim Novak that exerts all the erotic mystery and allure of a burlap bag."

James Wolcott @ Vanity Fair

Be sure to check out our other notable quotes!
[Artwork: Strange Suspense: The Steve Ditko Archives Vol. 1]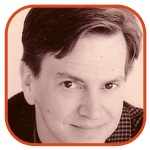 Posted by Tom Mason Categories: Conventions, Editorials, Movies, Reviews,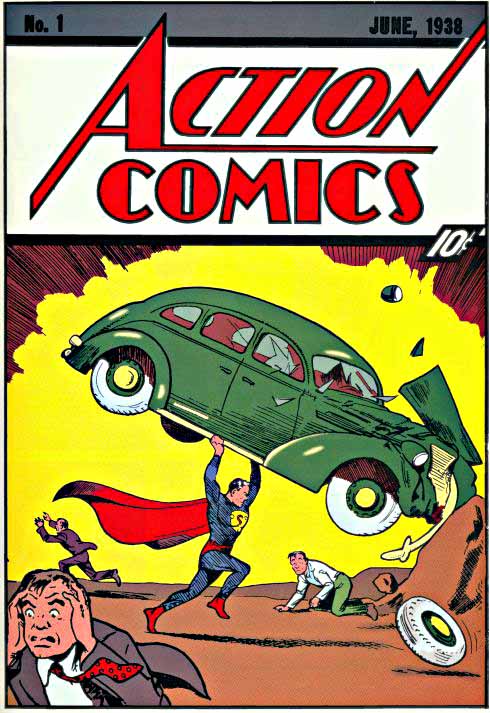 Greetings, children of the internet. If you're down in Anaheim for the Southern California version of WonderCon, I hope you had a great time! Here's some stuff you might've missed.
Sad news out of England about comics artist Brett Ewins. Fortunately, blogger Daniel Best has posted information about how you can help.
There's some concern that Wallace (of Wallace and Gromit) is being hurt by comparisons to an English Labour Party leader.
The weirdly funny tale of Nicolas Cage's stolen copy of Action Comics #1 could become a movie. At least it's the "possible movie" everyone's talking about in the current 15 minutes.
Becky Jewell interviews J. Torres about his work on Archie's reboot of Li'l Jinx.
Click to continue reading Weekend Reading: Bill Watterson, Nicolas Cage and Wallace & Gromit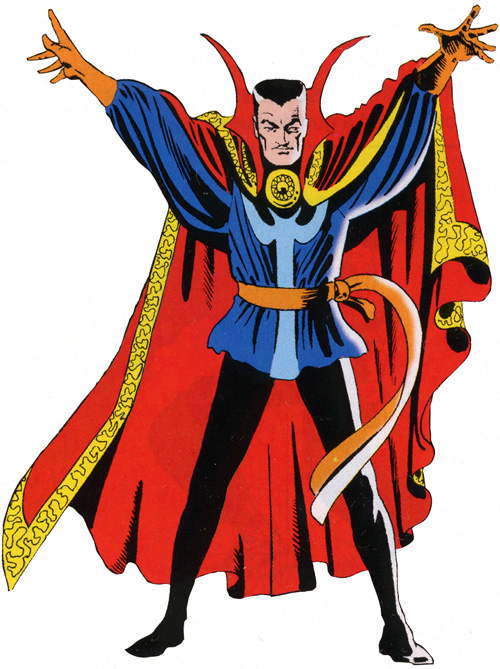 A small community hospital in Pennsylvania is seeking a doctor to join them.
"This location has a large assortment of shopping facilities including grocery stores, tee shirt design shops, comic book stores, and jewelry stores and is nestled in western portion of PA."
If I were a doctor, I'd be enticed by comic book stores near my hospital!
Be sure to check out our other notable quotes!
[Artwork: Dr. Strange, by Steve Ditko © Marvel Comics]
Read More

| MD Search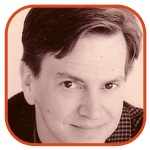 Posted by Tom Mason Categories: Editorials, Interviews, Movies, DC Comics, Image Comics, Marvel Comics,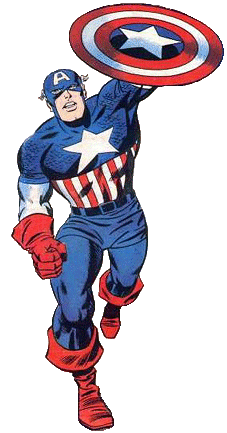 I'm sure you've heard by now that the Kirby family lost its claim in court to the copyright to characters Jack Kirby created. As usual, Tom Spurgeon at The Comics Reporter has the best analysis.
Now let's see what else is out there.
Cowboys: Deadline continues to do the number-crunching on this week's comic book-inspired film, Cowboys & Aliens. The early results show an under-performer.
Blood: And over at Bleeding Cool, Rich Johnston looks at the long journey getting Cowboys & Aliens from concept to screen.
Ditko: Tom McLean at Bags & Boards doesn't post as often as he should, but when he does, it's worth reading. His latest is a review of Blake Bell's Strange and Stranger: The World of Steve Ditko from Fantagraphics. This is a beautiful snip: "Could Ditko be a first-generation fanboy, an 83-year-old whose life was spent obsessing first over comics and later over a juvenile political philosophy that only makes sense within a self-imposed bubble?"
Click to continue reading Weekend Reading: Kirby, Ditko, Cowboys & Aliens And Marvel Comics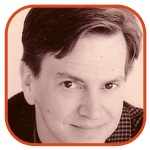 Posted by Tom Mason Categories: Editorials, Movies, Marvel Comics,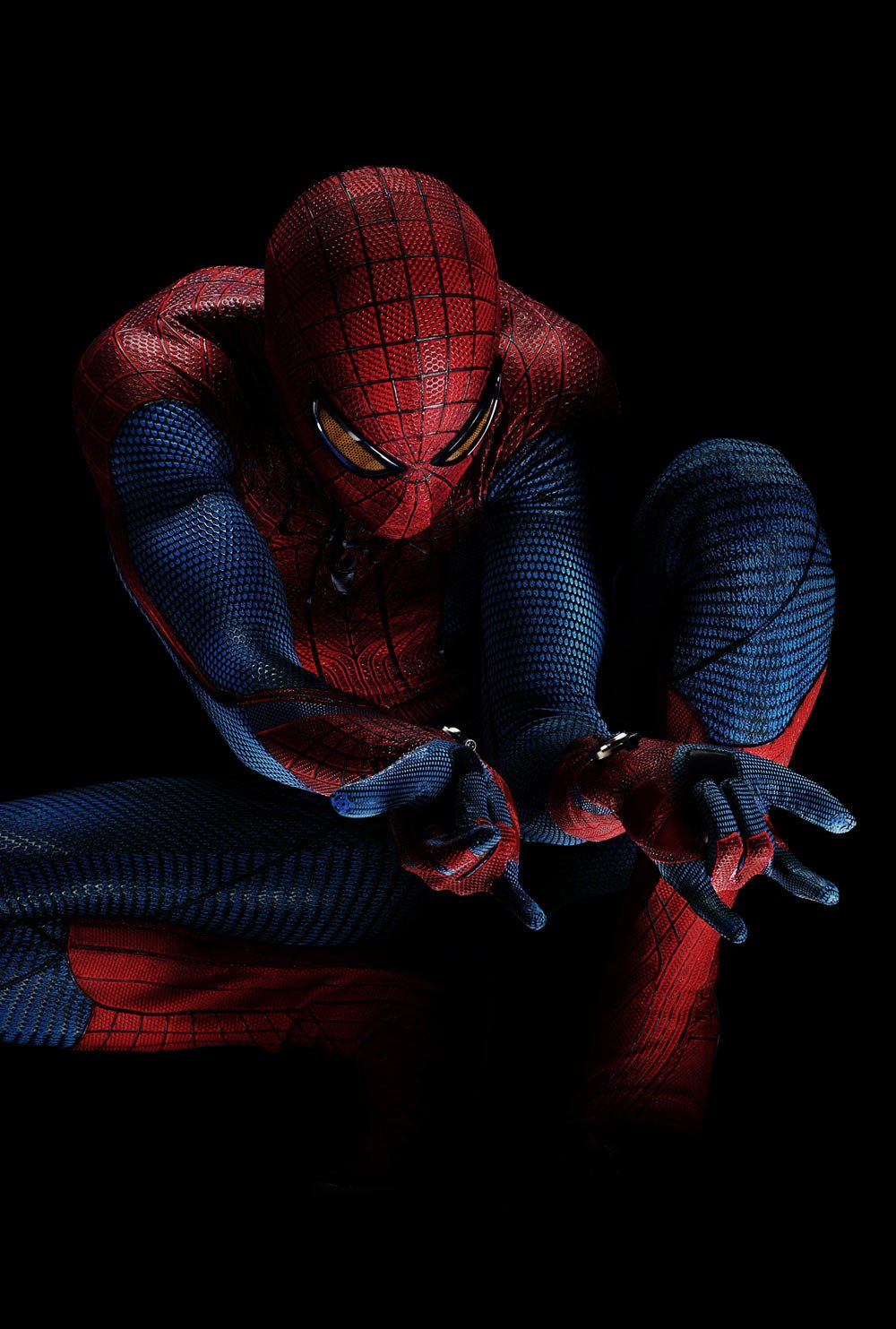 For months it's been called the Untitled Spider-Man Reboot. That title, which I was secretly hoping would stay, has been tossed aside like dreams of a Green Hornet sequel.

As of this week, the new Spider-Man movie finally has an official title: The Amazing Spider-Man, the name of the original Spider-Man monthly comic book. But as with anything, there was a long list of possible, but rejected, titles.

Here, from the not-so-top-secret files of Marvel, are the top 10 rejected titles for the 2012 Spider-Man movie:

10. Iron Man 3

9. $pectacular $pider-Man

8. Not The Spider-Man Musical

7. Spider-Man 4-D

6. Amazing Fantasy #15
Click to continue reading Spider-Man Movie Gets A Title!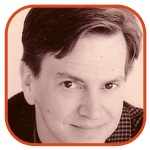 Posted by Tom Mason Categories: Interviews, Marvel Comics,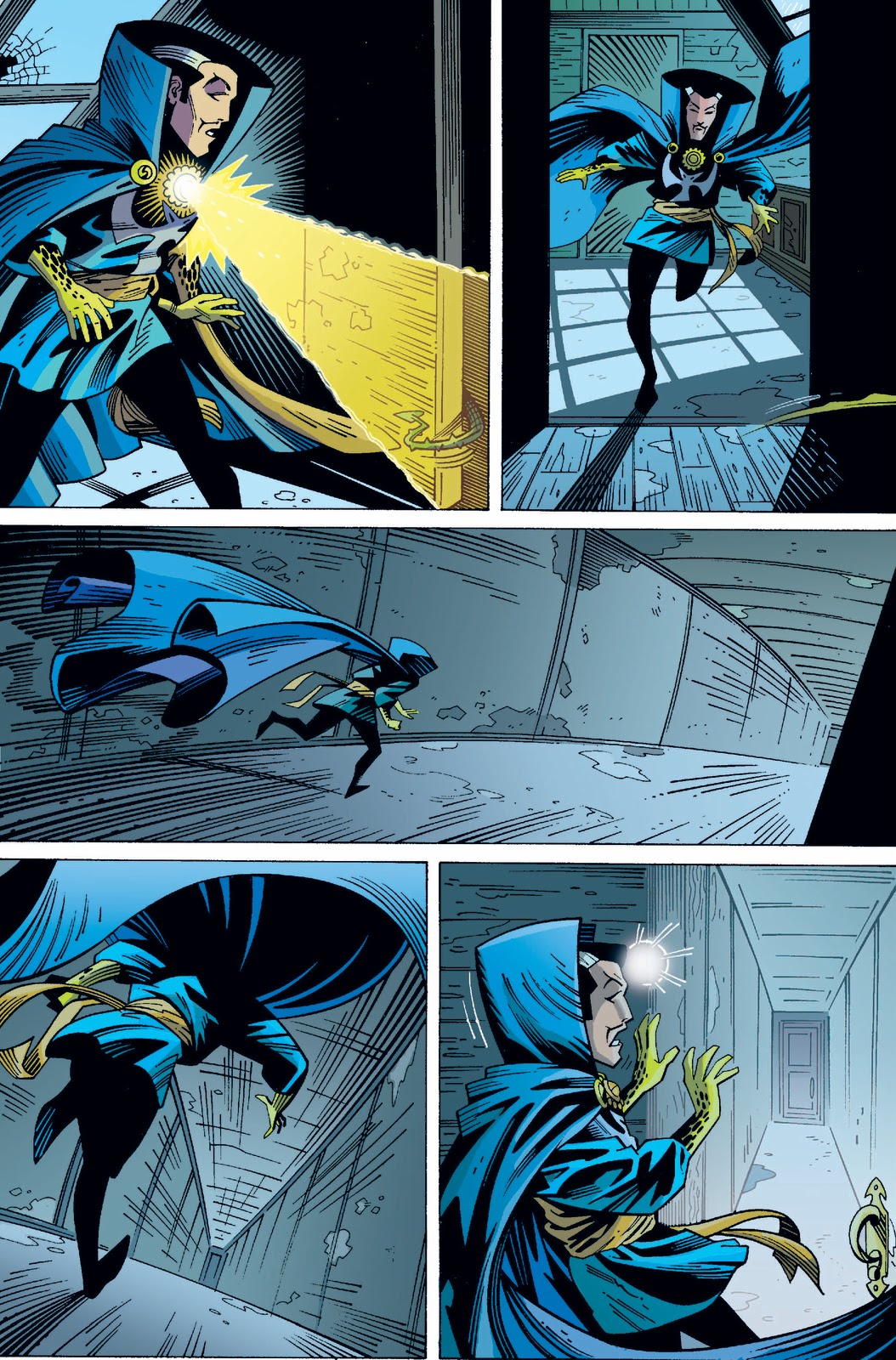 One of my favorite comics back in the 1980s was an independently produced gem called Eagle from writer Jack Herman and artist Neil Vokes. Neil's carved out quite a career for himself since then working for all of the big publishers and becoming a fan favorite.

Coming up in February, Neil teams up with writer Roger Stern (Amazing Spider-Man) for a Dr. Strange one-shot called Doctor Strange: From The Marvel Vault #1.

Going back into the continuity archives, this issue tells the story of Dr. Strange's first night in the house that would become his Sanctum Sanctorum for many years (the weird old brownstone at 177-A Bleecker Street in Manhattan).

Marvel's solicitation copy says "But what eerie secrets does the building hide? What lurks within its walls? Is it...haunted? Now, at last, the full story of Doctor Strange's first night in his Sanctum Sanctorum stands revealed."
Hopefully, Dormammu will make an appearance behind one of the doors!

Vokes has a nice, spooky style that's perfect for Dr. Strange and since the story is set back in the Manhattan of the 1960s (the Ditko version of Manhattan), I wanted to find out more.
Click to continue reading Q&A: Neil Vokes And Dr. Strange #1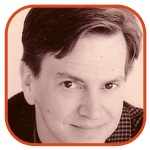 Posted by Tom Mason Categories: Editorials, Interviews, Movies, Reviews, Television,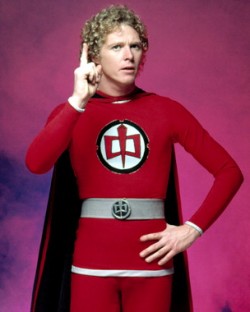 Sad news in the world of television and novels. Stephen J. Cannell, one of Hollywood's legendary writers has passed away. The list of shows he worked on and created is legendary. Comic fans might know him best from The Greatest American Hero. He mentored a number of famous writer-producers, much like Roy Huggins had mentored him. When he got tired of television, he reinvented himself as a novelist – the ones I've read are quite fun – and actor (he had a somewhat recurring role on Castle). Jaime Weinman has a nice appreciation of one of my favorite writers.
The Flintstones: Now that they've turned 50 years old – yikes! – the classic Hanna-Barbera cartoon show has attracted a lot of media attention this week. Jerry Beck at Cartoon Brew noticed the coverage…particularly how stupid the Christian Science Monitor was about it.
Appy: It's not too late to check in with the Appy Entertainment blog and see what I and two friends have to say about the digital age of comics.
Click to continue reading Weekend Reading: Stephen J. Cannell, Shel Silverstein And The Flintstones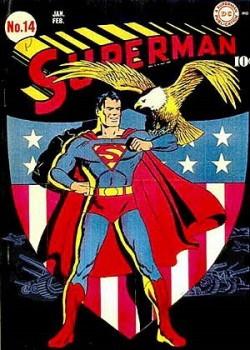 Hey America, happy birthday to you this weekend. If you find yourself too full of Pabst Blue Ribbon, overcooked hamburgers, runny macaroni salad and apple pie with too much HFCS in it, and it's too early to start shooting off those fireworks you smuggled over from North Carolina, do what I do: surf the internet.
Oh, Brother: Bob Weber, Jr. (creator of Slylock Fox) and Jay Stephens (Tutenstein, Land of Nod), have joined forces and launched a brand new comic strip. Alan Gardner at The Daily Cartoonist has the announcement and some samples, and it all looks really, really good.
Wonder Woman: When Nikki Finke calls recent changes to one of your iconic characters "dumbass stuff," shouldn't it be rethought?
Twin Spica: Looking for some good manga to spend your hard-earned money on? Rod Lott at Bookgasm has a recommendation for you, Twin Spica Volume O2 by Kou Yaginuma.
Click to continue reading Weekend Reading: Steve Ditko, Larry Doyle, Wonder Woman and Doc Savage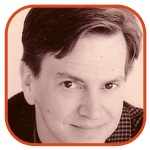 Posted by Tom Mason Categories: Editorials, DC Comics,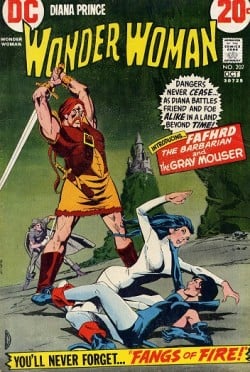 I didn't know Dick Giordano. By the time DC Comics was negotiating to buy Malibu Comics, Dick had retired. My one encounter with him was so hysterically overwrought and requires so much useless backstory about marginal players that I can only tell it at convention bars over microbrews. But I do know – or think I know – a lot of things about him. He was responsible for a superhero renaissance at Charlton Comics back in the 1960s when he oversaw Ditko's creation of The Question and his revival of The Blue Beetle and Captain Atom as well as a number of other superhero projects.
When he moved to DC, a number of his Charlton freelancers ended up there as well, including Denny O'Neil, Jim Aparo and Steve Skeates (and under Giordano's stewardship, Aparo and Skeates had a remarkable run on Aquaman). He co-founded Continuity Studios with Neal Adams, providing an alternative business model (and freelance work) for artists working in corporate comic books. He could edit, write, pencil and ink – he drew some of the most beautiful long-legged women in comics.
Click to continue reading R.I.P. Dick Giordano
Read More

| The Comics Reporter

© Gear Live Media, LLC. 2007 – User-posted content, unless source is quoted, is licensed under a Creative Commons Public Domain License. Gear Live graphics, logos, designs, page headers, button icons, videos, articles, blogs, forums, scripts and other service names are the trademarks of Gear Live Inc.