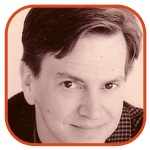 Posted by Tom Mason Categories: Independent,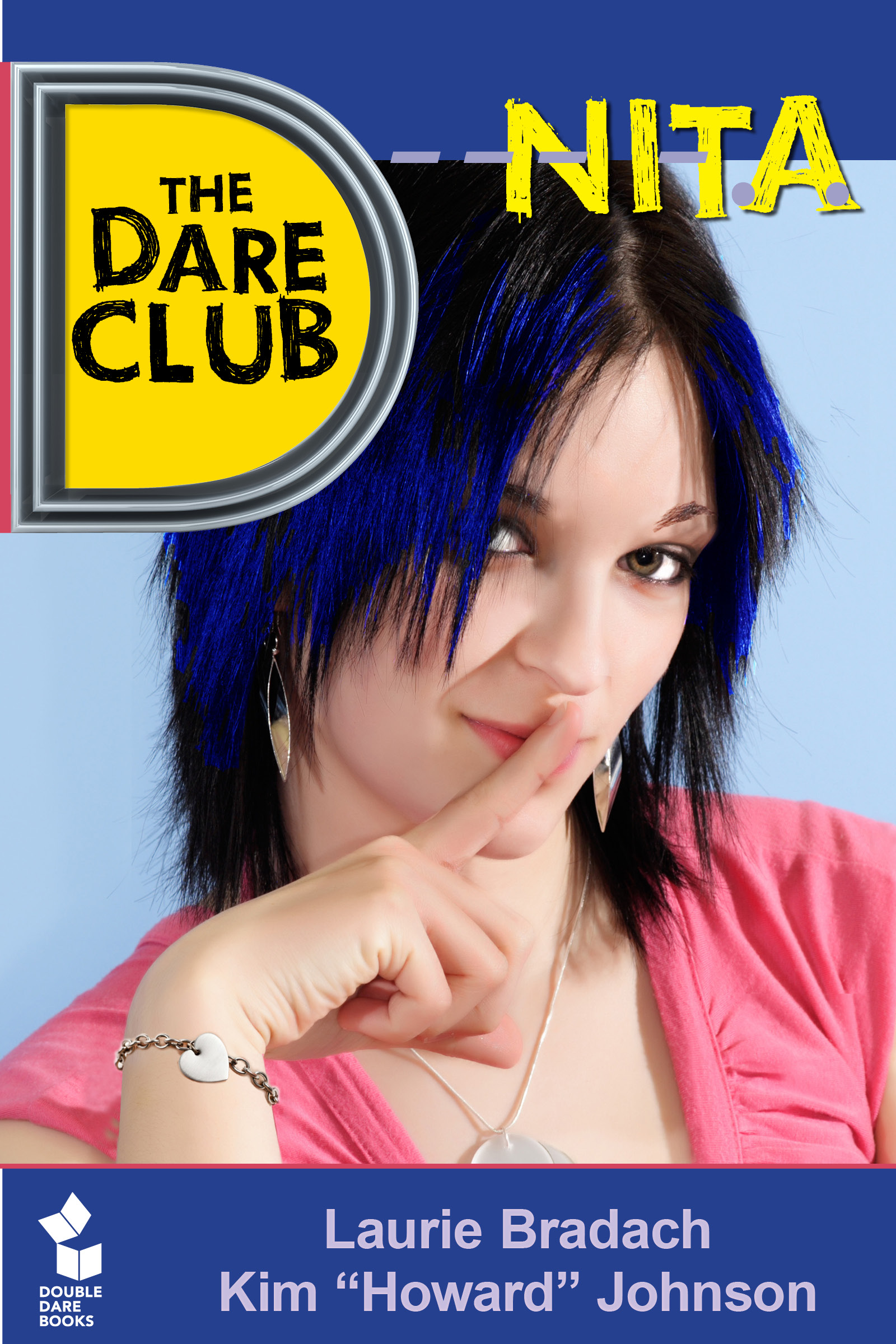 My pal, Kim "Howard" Johnson, wrote for Starlog and Comics Scene back in the day, and turned that into a successful career as the guy who got to follow Monty Python around the world and observe them in the wild.
He's written tons of books about the Pythons and appears in Life Of Brian, and once worked as John Cleese's assistant. His wife, Laurie Bradach, was an editor at Joe Quesada's and Jimmy Palmiotti's Event Comics where she oversaw books like Ash and Painkiller Jane. Together the two of them have just announced their own publishing company, DoubleDare Books, based in Illinois.
Their first launch is The Dare Club, the start of a mystery series that sounds very appealing. Here are the details:
Click to continue reading DoubleDare Books Debuts
Read More

| DoubleDare Books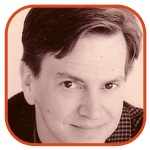 Posted by Tom Mason Categories: Editorials, Movies, DC Comics, Dynamic Forces, IDW Publishing, Independent, Marvel Comics,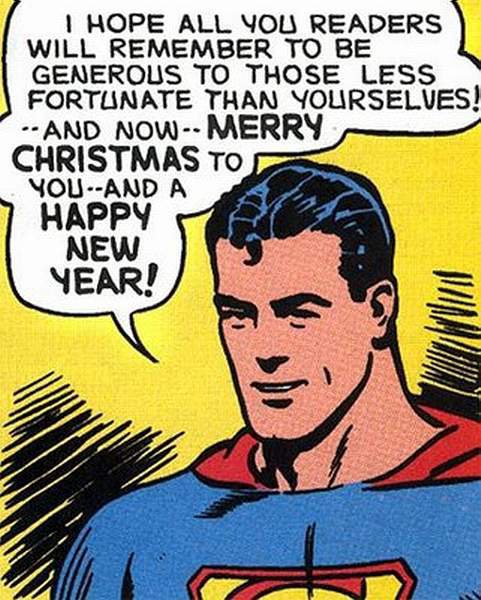 The War on Christmas is nearly done for another year, and there's just enough time left for the War on New Year's. Let's see what you should be reading this week:

Joe: This is simply a great, honest and open interview with Joe Casey, comic book writer/creator and co-creator of Ben 10. Perfect holiday reading from interviewer Tom Spurgeon at The Comics Reporter.

Thor: So there's some controversy from an all-white group that's upset that Marvel has cast an actor of color to play a Norse God in Thor. Ricky Sprague at Project Child Murdering Robot has a thought or two.

Polly: Animator Michael Sporn is happy that Dean Mullaney's new book has arrived (as am I). Polly and Her Pals: the Complete Sunday Comics 1925-1927 comes from Dean's The Library of American Comics via IDW.
Click to continue reading Weekend Reading: Joe Casey, Thor, Dr. Spektor and Drew Friedman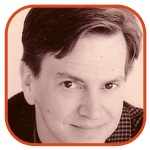 Posted by Tom Mason Categories: Editorials, Movies, Reviews, DC Comics, Independent, Marvel Comics,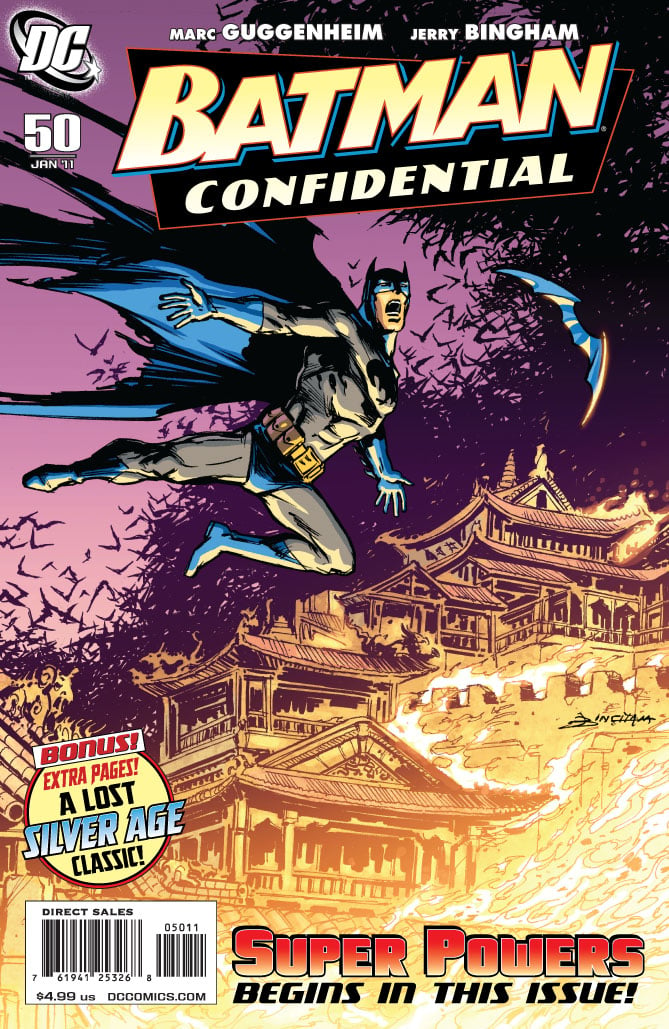 A big week on the internets, so let's get right to it.

For me, the big news is that my pal Jerry Bingham is illustrating a 5-part story in Batman Confidential, starting in issue #50 that went on sale this week. If you're on the fence about it, here's a multi-page preview of it that'll make you wish Jerry drew more comics. Fans of Batman: Son of the Demon rejoice!

Batman: Over at Project Child Murdering Robot, Ricky Sprague comments on the upcoming Christopher Nolan Batman movie with some language that might be NSFW but SWR (still worth reading)! Bonus shout out to Batman: Year One: "It was among the first of the modern age comic book character reboots that now seem to occur every other year or so. Mr. Miller's hardboiled writing was at its peak, and Mr. Mazzucchelli is one of the best illustrators ever."

Biff! Bam! Pow!: Bob Greenberger at ComicMix tackles the eternal question: Is Legends of the Superheroes any good? "You have to love kitsch, bad writing, awful acting, and comic books to enjoy (or endure) these specials."
Click to continue reading Weekend Reading: Batman, Tintin, Starlog and Jerry Bingham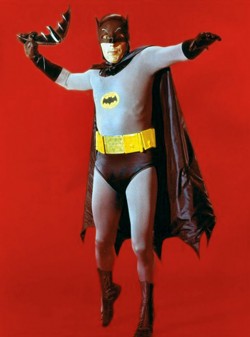 Lots of cool to click on lately, from horror and comic book author Christopher Golden to comic book and television writer Gerry Conway, with a dash of The Simpsons and a blast from the Direct Market past with the ghost of Steve Milo. Check 'em out:
Christopher Golden: When I first read Golden's Of Saints And Shadows, I was struck by two things: (1) he's really good and (2) this book reads like a horror version of X-Men. Novelist Ed Gorman plays Q&A with Golden over at his website.
Gerry Conway: One of my absolute favorite comic book writers (and now a TV writer in the Dick Wolf empire), Mr. Conway is excited about the new Predator reboot, Predators. He tweets: "Not that it matters: Predators seems to have a similar plot device to a movie Roy Thomas & I pitched years ago. Great minds, etc." He expands on that in subsequent tweets, "I'm not claiming idea theft, 'cause Roberto Rodriquez would've been 14-years-old when Roy & I made our pitch, and somehow I doubt…" Since he curtailed his blogging, his tweets make for fun reading.
Click to continue reading Weekend Reading: Starlog, Christopher Golden, Gerry Conway, Tarzan and Steve Milo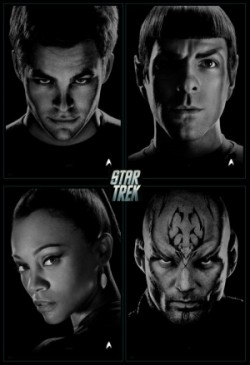 It's finally here. I'm talking about neither killer bees nor swine flu, nor Arlen Specter's vote on anything pro-Democratic. I'm talking about the new Star Trek movie by J. J. Abrams starring Chris Pine, Zachary Quinto and John Cho (Harold Lee is Sulu? Inspired!)
I'm a fan of Star Trek, but I don't get the vapors over every new ST movie or series, or any glitch in continuity, nor do I love all things Trek. Any time the Star Trek crew beams down to a planet where the background looks like Ape City from Planet of the Apes and all the inhabitants are wearing burlap tunics as they rebel against an evil alien force who's using them for either meat, factory work, or target practice, I'm out.
I don't refer to Star Trek as TOS (The Original Series), I don't care how the animated series fits into continuity, and I don't care if anyone calls me a Trekker, a Trekkie or "Romulan Praetor." I know just enough Star Trek trivia to run a category on "Jeopardy," ("I'll take 'The Jeffries Tube' for $400, Alex.") but not enough to debate Klingon military history with a guy dressed as a Klingon speaking Klingon.
But I do have some Star Trek cred – thanks to writer-producer Larry Brody, I've actually met and chatted with D.C. Fontana at a writer's conference in L.A.; I edited the launch issues of Malibu Comics' Star Trek: Deep Space Nine comic book and toured the set of the DS9 TV series (with artist Gordon Purcell); I had lunch with Alexander Siddig where we talked about our favorite video games; and I was once interviewed (by Mark Altman) for the official Star Trek magazine.
So I feel I have enough of a background in Star Trek to start a flame war by doing what all the other cool kids are doing: listing their five favorite Star Trek movies. Here are mine:
Click to continue reading STAR TREK: J.J. Abrams, Chris Pine, Zachary Quinto and John Cho Make It So!

The magazine Starlog came along when fans of sci-fi movies and TV shows were split into two camps: those still trying to figure out whether or not Stanley Kubrick's 2001: A Space Odyssey was actually any good, and Star Trek fans still waiting for Paramount to revive what was not yet "the franchise." Star Wars was just about to hit and bust open the genre's wallet.
If you've been living on Io for the past few days, you might not have heard that the print version of Starlog is no more. Like so many other magazines, it has ceased to be and is moving to the internets, temporarily they say, though permanently is more like it. It's a tough climate for print, though I hear trees have never been happier.
I have long-standing connections to the Starlog Universe and I'll miss it mightily. Editor Dave McDonnell and I have been acquainted with one another since college –
Click to continue reading Starlog Logs Off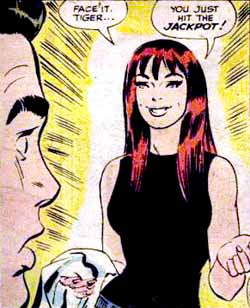 The weekend is upon us again and the internets have delivered a bounty of excellent reading. From Peter Parker's love life to Cyanide And Happiness. Check 'em out.
BRIAN MICHAEL BENDIS: Paul Morton over at Bookslut has a great interview with Brian. Mostly it's about his work on Ultimate Spider-Man but there are a couple of detours, including Alias and Jessica's relationship with Luke Cage. Here's a nice Bendis quote about Peter Parker's love life: "Doing my initial Spider-Man research, in going back and reading everything, [I found] for a sad sack this guy was getting laid left and right. This guy had more girlfriends than I ever had in high school. Betty Brant was hitting on him. MJ, Gwen. There were girls everywhere. There is an element of Peter that sees himself a certain way. But the reality is that he's doing much better than he thinks."
CYANIDE AND HAPPINESS: As hard as it might be to believe, The New Yorker has a touch of the hip in them. They sent one of their staffers to the recent New York Comic Con and scored an oh-so-brief interview with the guys from Cyanide and Happiness. You won't learn much, but it's good for a couple of laughs. After you read the interview, be sure to click on over to the Explosm website for greater goodness.
STARLOG: The old fan favorite is still being published (though it's $7.99 a copy on the newsstand – if you can still find a copy and a newsstand). Better still, they're finally back up on the internets. It's a subset of the Fangoria website, but they're just getting started and they have a nice Comics Scene section that looks like it'll expand over time. Starlog has an impressive backlog of material – great articles, profiles, interviews and more, and it would be great to see some of that fun stuff online.
MARVEL COMICS: I would totally buy a Marvel comic that looked like this.
BATMAN: This guy loves him. (Warning: this is graphics heavy so if you're backwards enough to still have dial-up, ye have been warned)
That's all for now, have a great weekend and don't forget to say thanks to the internets whenever you see them.
© Gear Live Media, LLC. 2007 – User-posted content, unless source is quoted, is licensed under a Creative Commons Public Domain License. Gear Live graphics, logos, designs, page headers, button icons, videos, articles, blogs, forums, scripts and other service names are the trademarks of Gear Live Inc.