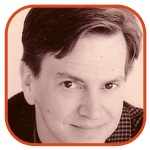 Posted by Tom Mason Categories: DVD, Editorials, Movies,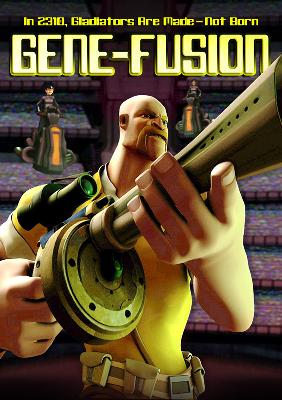 Thor, Green Lantern, Captain America, Cowboys & Aliens.
Yeah, I got all that. But did you know there's another comic book movie coming out this year that should be worth checking out?
This one's an animated feature called Gene-Fusion.
It's based on the comic book by Jeff Amano (Red Warrior) that was written by Ivan Brandon (Doc Savage), and illustrated by Neil Vokes (Dr. Strange) and Jay Geldhof (Grendel).
Here's the pitch from the press release: "In the year 2310, a new sport, Gene-Fusion, is all the rage… specially-trained athletes, called Fusers, design their own super-creature by combining three forms of animal DNA..."
Against that backdrop, four teens become Fusers only to find themselves part of a greater conspiracy that threatens the Earth.
Click to continue reading Comic Book Movie: Gene-Fusion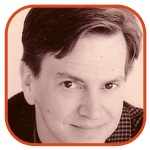 Posted by Tom Mason Categories: Editorials, Interviews, Movies, Reviews, Television, Dark Horse Comics, DC Comics, Image Comics, Marvel Comics,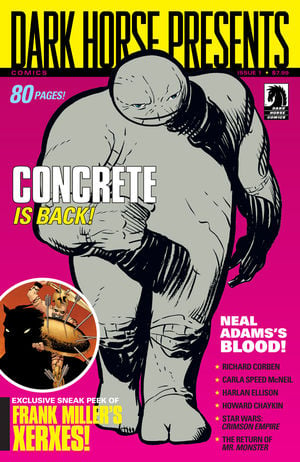 You can't beat the power of the hammer. There's a new Thor trailer floating around that feels much more impressive than the earlier Fortress of Solitude one. I'm liking it more and more, even if the big battle in the desert town looks very movie set-ish.
Now let's read some stuff...
Chaykin: Here's an interview with one of my favorite creators, Howard Chaykin, talking about his upcoming work at Dark Horse.

Chew: Marc-Oliver Frisch at Comics Beat tackles John Layman to the ground and asks him lots of questions about food, comics and work-for-hire.

Smart: I wanted to conduct an interview with Darryl Cunningham, but he's so smart that it would only serve to point out how not-smart I am. Fortunately, Tom Spurgeon at The Comics Reporter is a smarty and he landed an excellent interview with the creator of Psychiatric Tales.

Batman: The Pullbox talks to my old friend, the comics historian Peter Sanderson. Subject: The Batman TV series from 1966.
Click to continue reading Weekend Reading: Chaykin, Layman, Cunningham & Batman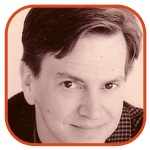 Posted by Tom Mason Categories: Editorials,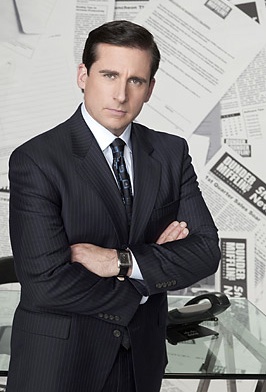 What happens when a group of visionary yet disgruntled comic book creators think they can do a better job making comics on their own?

They start their own comic book company and then record every delirious minute of it for posterity, that's what. And then they post it on the internet. Because they can.

That's the premise of a new live-action web series called The Bullpen, which will follow the fictional comic book company Bullpen Comics from start-up to recurring meltdown.

"It's The Office meets , says co-creator Shaun McLaughlin who will star in and co-write the series. McLaughlin, who's written comics for DC and Dark Horse, was also a producer at Warner Bros. for nearly a decade where he worked on Static Shock, Batman Beyond, and various incarnations of Justice League, usually in conjunction with Bruce Timm.

Click to continue reading The Bullpen: New Webseries For 2011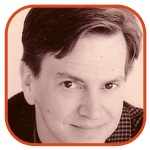 Posted by Tom Mason Categories: Editorials, Reviews,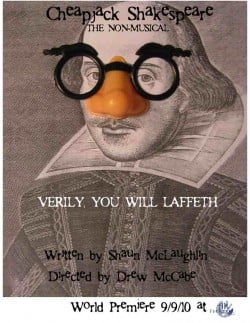 That new Spider-Man musical might want to call Shaun McLaughlin and ask him how it's done. His play Cheapjack Shakespeare: The Non Musical just opened to a sold out crowd, "the largest fall opening in the history of (Buffalo's) Alt Theatre," according to the press release. According to McLaughlin, "Sex, drugs and iambic pentameter has proved a potent draw."
And competition for opening night was fierce: Friday night's debut was the kick off of Curtain Up!, the official start of Buffalo's theatre season. Cheapjack Shakespeare: The Non Musical was competing against 16 other show openings. And first-time playwright McLaughlin emerged victorious. According to the author, "it was a sell out crowd. And they laughed. A lot."
I've written about Cheapjack Shakespeare before. It's McLaughlin's adaptation of his own graphic novel, a comedy about a summer Shakespeare company falling apart as they're beset by infidelity, egos, ambition "and a particularly ill-timed lightning strike."
Click to continue reading Cheapjack Shakespeare: Graphic Novel Play Breaks Records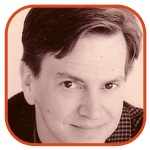 Posted by Tom Mason Categories: Editorials, Reviews, DC Comics, Independent,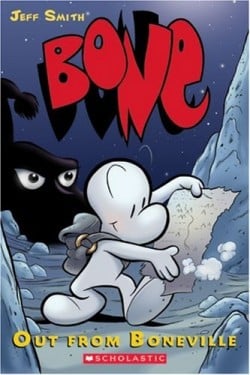 Welcome to the Labor Day edition of Weekend Reading, with a few extra links to help you cope with the extended weekend. Let's get it started; I've got to make the rounds of quite a few barbecues.
Comic Books For Kids: You know who everyone should thank for the influx of great graphic novels for kids? Jeff Smith, creator of Bone. Robin Brenner at Early Word explains, and also points out that while a number of librarians are nuts about graphic novels from NY's publishing icons, they are somewhat ignorant of the kid-friendly graphic novels actually produced by traditional comic book publishers.
Vince Colletta: I don't think there's an inker around who polarizes people as much as the late Mr. C. Scoop reviews The Thin Black Line, a new biography of the inker who "saved the bacon of many an editor."
Gene Roddenberry: Frederik Pohl remembers his time with the "great bird of the galaxy."
Superman: Randy Johnson, the writer not the retired baseball pitcher and mustache-worshipper, reviews Jeff Mariotte's 2007 DC Universe novel Trail of Time. "The real fun for me were the chapters labeled May, 1872. They detailed the gradual coming together of four DC western characters, Jonah Hex, Bat Lash, El Diablo, and the Scalphunter, along with an able assist from Johnny Thunder." Needless to say, he liked the book, and who among us wouldn't? I've already ordered my copy.
Click to continue reading Weekend Reading: Vince Colletta, Gene Roddenberry, Tezuka and Zombies!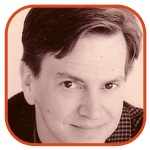 Posted by Tom Mason Categories: Editorials, Independent,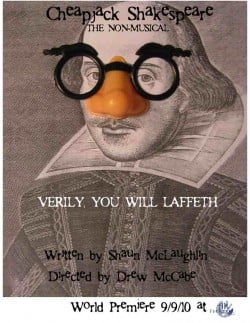 With all this talk of comic books being turned into movies (I'm looking at you Scott Pilgrim and Green Lantern and countless others), how about one that's being turned into…a play? And no I'm not talking about the expensive Spider-Man musical.
I'm talking about Cheapjack Shakespeare, a comedy about a summer Shakespeare company that's falling apart as they're "beset by infidelity, egos, ambition and a particularly ill-timed lightning strike." Shaun McLaughlin, a reknowned comic book writer (Aquaman) and TV producer (Batman Beyond, Static Shock and various incarnations of Justice League), created the online graphic novel that debuted earlier this year. "It's like Glee with booze and Shakespeare," McLaughlin says.
Cheapjack Shakespeare: The Non-Musical has finalized its casting, begun rehearsals and set its premiere date for September 9th at the Alt Theatre in Buffalo, NY. Additional performances will be on September 10, 11, 16, 17, 18, 23, 24 and 25.
Click to continue reading Cheapjack Shakespeare: The Graphic Novel Play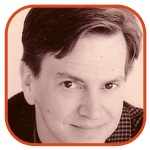 Posted by Tom Mason Categories: Editorials,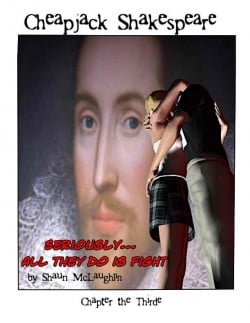 My buddy Shaun McLaughlin was a producer at Warner Bros. and responsible for some of their best Bruce Timm-related toons like Batman Beyond, Static, and various incarnations of Justice League. It adds up to over 400 episodes of prime animated entertainment, so he knows how to make something with mass market appeal.
He's moved on to freelancing, pushing several projects through the development wormhole, including both an animated feature (with Omens Studios) and a live-action one. But when you're in development, you get a lot of down time while you wait for people to make decisions, give notes, and update their social networks.
You could watch a lot of TV or surf the web or blog about your cat, but Shaun's put his thumb-twiddling time to good use and come up with a nifty little project with his biz partner Gabriel Benson: Cheapjack Shakespeare.
Click to continue reading Shaun McLaughlin and Cheapjack Shakespeare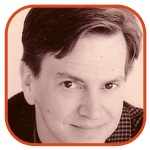 Posted by Tom Mason Categories: Interviews,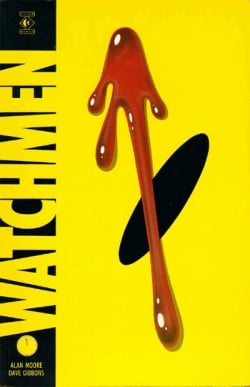 Alan Moore's and Dave Gibbons' Watchmen #1 went on sale in June 1986, nearly 23 years ago. It's forgotten by a lot of recent converts, but back then there were no internets to get the word out or issue spoilers or post and host endless debates. Solicitation copy wasn't quite the artform it is today, and the Watchmen issues came out every month (more or less) – you couldn't just order the whole thing off Amazon like you can today. There was also no "wait-for-the-trade" guarantee back then. You had to wait for each new issue to tease its way into the marketplace. If you missed an issue, you had to scramble. Moore and Gibbons had to create a compelling-enough story to hold the audience every 30 days over a 1-year period. Over at Mike's Amazing World of DC Comics, you can see what other comics DC released around the same time. Many of them proved to be not quite as compelling.
We all have memories of where we were when great events took place. You might remember your first computer, your first iPod, your first car, the first time you spoke to a woman dressed as Silk Spectre or a man dressed as Nite Owl. Comic book industry types of the Watchmen/Dark Knight era certainly remember where they were when Watchmen #1 debuted. I asked them to share…
Click to continue reading WATCHMEN WEEK: Where Were You in 1986? Part 1
© Gear Live Media, LLC. 2007 – User-posted content, unless source is quoted, is licensed under a Creative Commons Public Domain License. Gear Live graphics, logos, designs, page headers, button icons, videos, articles, blogs, forums, scripts and other service names are the trademarks of Gear Live Inc.