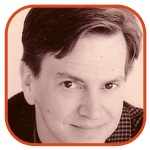 Posted by Tom Mason Categories: Editorials, Interviews, Movies, Reviews, Television, Independent,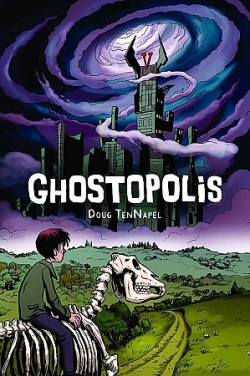 If you want to know where the future of TV and games is headed, check out this piece at Gaming Business Review by my old buddy Chris Ulm. A co-creator of Rune, co-founder of the Ultraverse (it was his idea), and now the CEO of Appy Entertainment, he thinks a lot about those kinds of things.
This'll get you started: "The living room right now is a no-man's land of standards and cables, universally poor and inconsistent user interfaces, huge numbers of channels, multiple boxes of hardware, hated cable companies, and multiple video game systems, each with its own proprietary hardware and expensive software."
Scott Pilgrim: John Scalzi explains the failure of Edgar Wright's movie in terms we can all understand: the value of nerd-love.
The Cleveland Show: Tom Spurgeon's brother interviews voice actor Kevin Michael Richardson, the voice of Cleveland Jr. and countless other characters.
Click to continue reading Weekend Reading: App TV, Scott Pilgrim, Scooby-Doo and Brian Keene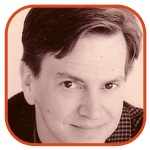 Posted by Tom Mason Categories: Editorials, Movies, Reviews, Independent, Marvel Comics,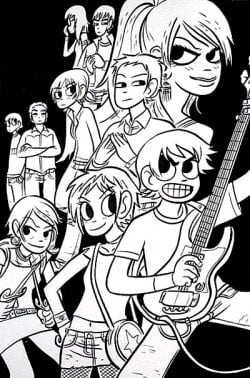 I can't believe the Spider-Man musical will hit Broadway on December 21. Are there really enough little old ladies who want to take the bus in from Long Island on a Wednesday afternoon to see an all-singing, all-dancing super-hero? That's quite a bit different from Starlight Express and Cats, right? My prediction: It'll close before the Tonys are announced, but then a touring version will criss-cross America for years with Jake Lloyd, Mischa Barton, Gabe Kaplan and Angela Lansbury in key roles.
Now let's see what else is going on:
Scott Pilgrim I: Over at John Scalzi's Whatever, guest blogger John Anderson bows down before the triumph that is Scott Pilgrim Vs. The World.
Scott Pilgrim II: The Early Word takes a look at how a comic book movie adaptation might help sales of said comic and then delivers a slap to the way DC Comics handles itself. "However, those intrigued by the Green Lantern movie are unlikely to be engaged by the continuity-heavy, you-must-buy-every-single-collection tale like Blackest Night. The folks buying Blackest Night? They are already Green Lantern comics fans."
Click to continue reading Weekend Reading: Breyfogle, Ellis, Craven, and Spider-Man Sings!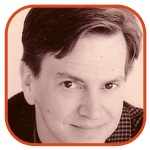 Posted by Tom Mason Categories: Editorials, Movies, Independent,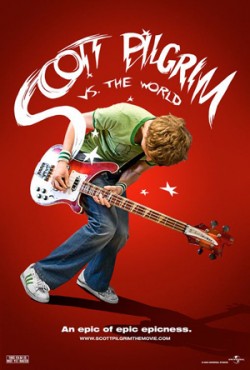 Let's see…what movie should I see this weekend? Well, there's The Expendables with Sylvester Stallone (who also directed), Jason Statham, Jet Li, Dolph Lundgren, Eric Roberts, Mickey Rourke, Gary Daniels, and cameos by Bruce Willis and Arnold Schwarzenegger. All manly men getting ready to punch each other and others, shoot each other and others, and mouth off a bunch of one-liner catchphrases. Plus, added bonus: I've met Gary Daniels when he was wearing the original Hardcase costume for a proposed Ultraverse movie.
Then there's Eat Pray Love where I can watch Julia Roberts be sad because she had to leave her happy marriage, take a pile of money that no one else has and travel around the world to wherever she wants, eat what she wants and have everyone she meets absolutely adore her. I like fantasy movies, but they need to have swords.
But there's also some indy film starring Michael Cera and directed by that guy who did Shaun of the Dead. It's called Scott Pilgrim Vs. The World and it appears to be based on a comic book or something. Anybody know anything about it?
[Artwork: promo poster for Scott Pilgrim Vs. The World]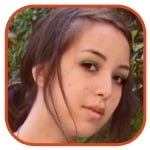 Posted by Robin Paulson Categories: Movies, Independent,
If you were someone (like myself) who had better things to do than watch the MTV Movie Awards pre-show last night, you unfortunately missed out on a first look at a fight scene from Scott Pilgrim vs. The World. Well, you're in luck—catch the clip above, which director Edgar Wright introduces himself.
In the scene, Scott Pilgrim (Michael Cera) dukes it out with Ramona's (Elizabeth Mary Winstead) second ex-boyfriend, skateboarder-turned-A-lister Lucas Lee (Chris Evans). Can Pilgrim defeat Lee and his stunt men? Find out when the film hits theaters August 13!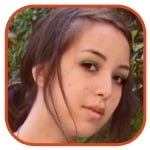 Posted by Robin Paulson Categories: Movies, Reviews, Independent,
Memorial Day 2010 has been good to fans of Bryan Lee O'Malley's Scott Pilgrim comic: out now is a second trailer for the film adaptation, directed by Shaun of the Dead's Edgar Wright and starring Michael Cera as the eponymous character.
In this trailer, viewers get a better look at Jason Schwartzman's character, who is the seventh, final boyfriend Pilgrim must defeat to get with Ramona. I love Wright and his editing, but I'm not particularly convinced that the soft-spoken Cera portrays Pilgrim too well. He looks a little too silly in the action scenes…
On a different note, where's Knives?!
Read More

| Comic Book Resources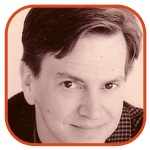 Posted by Tom Mason Categories: Editorials,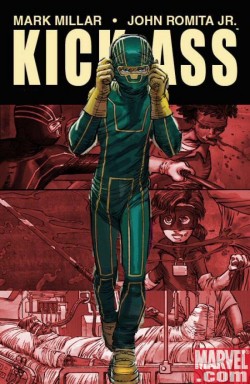 Last week it was Kick Ass, now it's The Losers, and coming up it's Scott Pilgrim. Is this not the year of the nerd who loves popcorn? Let's see what else there is to do while ordering our tickets…
Batman, Robin and Kick-Ass: Over at Something Old, Nothing New, Jaime Weinman longs for the return of a viable Robin character to the Batman movie franchise. Here's a little taste of the longer and worthwhile read: "The thing about the concept of Kick-Ass is that it deals with an aspect of the Robin character that has been batted around in the comics from The Dark Knight Returns on, and even in the animated shows, but has never been dealt with in the movies: superheroes inspire kid copycats. In a weird way Robin is more 'realistic' than a man who, based on no apparent model except a bat, decides to fight crime in his underwear."
The Losers: "This movie isn't too violent because…hey look over there: a puppy!" Movie studio publicists work overtime for stories like this.
Click to continue reading Weekend Reading: Kick-Ass, iPads, Vertigo Crime and Richie Rich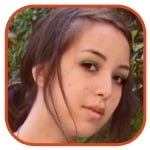 Posted by Robin Paulson Categories: Movies,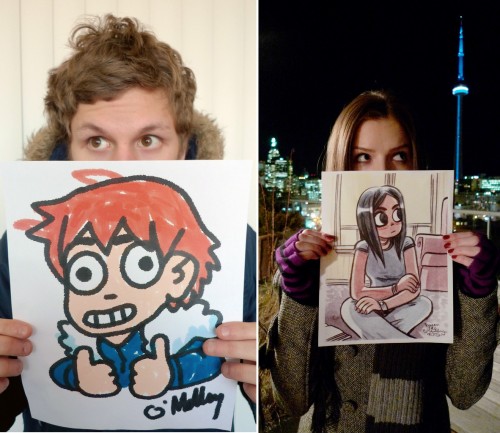 "You should start emotionally preparing yourself now. It's so good, people are not going to know what hit them. I have a small role in so I'm allowed to gush. It's so cool. I've never seen anything like it. There's an energy and a style that I've just never seen before and I think it's going to make the fastest movie you've seen look like a Merchant Ivory film. There, I said it."
- Actress Anna Kendrick on her reaction to the film adaptation of Bryan Lee O'Malley's Scott Pilgrim film. I wonder if Kendrick and Jason Schwartzman meant to have the same response.
(Make sure to check out other notable quotes.)
Read More

| Collider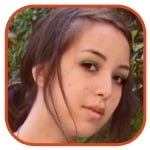 Posted by Robin Paulson Categories: Movies,
While promoting his latest film Fantastic Mr. Fox, Jason Schwartzman was swiftly quizzed on the upcoming film adaptation of Bryan Lee O'Malley's Scott Pilgrim series.
"I saw the first 20 minutes of it and I'm very proud to be a part of it. It's unlike anything I've seen in my entire life. It's really funny, it's really emotional, there's a lot of romance—but the action sequences, I've never seen scenes quite like these. They're really beautiful."
Let's hope that it lives up to his words! Michael Cera and Mary Elizabeth Winstead are also set to star in the film, which is directed by Edgar Wright of Hot Fuzz and Shaun of the Dead fame.
Read More

| MTV

© Gear Live Media, LLC. 2007 – User-posted content, unless source is quoted, is licensed under a Creative Commons Public Domain License. Gear Live graphics, logos, designs, page headers, button icons, videos, articles, blogs, forums, scripts and other service names are the trademarks of Gear Live Inc.