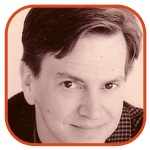 Posted by Tom Mason Categories: Editorials, Interviews, Reviews, Television, DC Comics,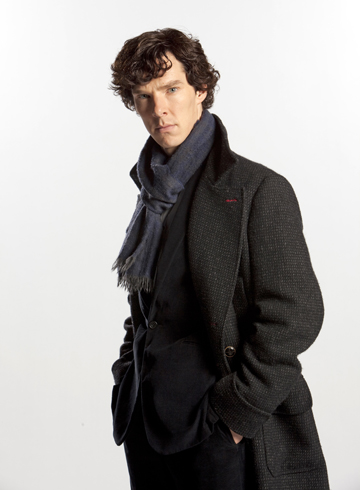 It's all over the internets that the acclaimed business site iCV2 has invoked the "suck" word to describe direct market comic book orders for Q3 2010.

Offering your captive audience books they don't want and prices they can't afford no longer seems to be a viable strategy. What lessons will anyone take away from this? Cue another Metamorpho relaunch in 3...2...1...

Let's see what else is out on the internets...

Gardner Fox: The prolific writer is said to have written more that 4000 comic book stories. He co-created The Sandman, created the concept of Earth-2, wrote Batman, Hawkman, The Flash, Justice Society of America and many, many more. He also had a career as a writer of many so-called "sleaze" paperbacks. Paul Bishop has a nice look at a bunch of them. So many of them in fact, that you might think of the author more as "Gardner Foxy."
Click to continue reading Weekend Reading: Sherlock, Gardner Fox, Atlas Comics and Watchmen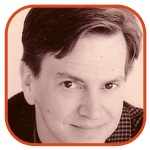 Posted by Tom Mason Categories: Editorials, DC Comics,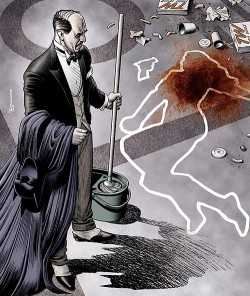 Everyone knows that Alfred Pennyworth is the loyal and faithful butler to DC Comics' Bruce Wayne, aka Batman aka The Batman. But if you're not following Alfred's Twitter feed, you're missing all the action at Wayne Manor. Here's a taste from @BatButler:
I knew Batman wasn't really dead. Of course, he's lost weight. Hand-stitched batsuits? Not a good idea.
How embarrassing! Just served high tea to evil Batman robot. Everyone knows he drinks coffee!
My bad. Ran into Diana Prince today in her new costume. Called her Diana Rigg by mistake.
Bat quiz: There's a life-size statue of Catwoman in the Batcave. Why does it have perky nipples?
Commissioner Gordon called Bruce today just to chat about last night's Glee. I think he's a very lonely man.
Click to continue reading Batman Update: Alfred's Twitter Feed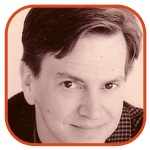 Posted by Tom Mason Categories: Interviews, Television, DC Comics,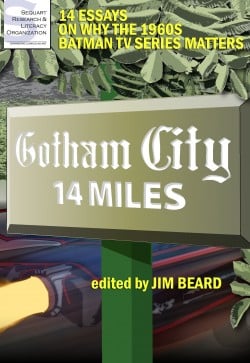 If you're a fan of the 1960s Batman TV show starring Adam West and Burt Ward, then you already know what that phrase means. It's the sign you see denoting the distance from the Batcave to Gotham City. Wayne Manor was way out in the 1960s suburbs! Gotham City 14 Miles is much more than that, however. It's also the title of a new book edited by Jim Beard whose full title is Gotham City 14 Miles: 14 Essays On Why The 1960s Batman TV Series Matters. Essayists include Beard, comics historians Peter Sanderson and Robert Greenberger, and a host of people whose names are being revealed one at a time.
The book will be published by the Sequart Research & Literacy Organization a "non-profit devoted solely to the study and promotion of the artistic and literary medium alternately known as comics, comic strips, comic books, graphic novels, manga, sequential art, and sequart."
Beard says Gotham City 14 Miles is the first book on the old Batman TV series in over 10 years, and I say it's about time. The book will examine the 1966-68 TV series and "quantify its worth and weight in current pop culture. It also intends to shoot down many of the cliches, falsehoods and outright misinformation about the show and illuminate its strengths and, yes, its weaknesses."
Click to continue reading Q&A: Jim Beard, Batman & Gotham City 14 Miles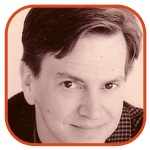 Posted by Tom Mason Categories: Editorials,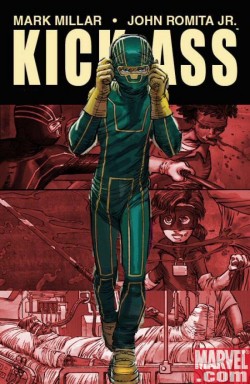 Last week it was Kick Ass, now it's The Losers, and coming up it's Scott Pilgrim. Is this not the year of the nerd who loves popcorn? Let's see what else there is to do while ordering our tickets…
Batman, Robin and Kick-Ass: Over at Something Old, Nothing New, Jaime Weinman longs for the return of a viable Robin character to the Batman movie franchise. Here's a little taste of the longer and worthwhile read: "The thing about the concept of Kick-Ass is that it deals with an aspect of the Robin character that has been batted around in the comics from The Dark Knight Returns on, and even in the animated shows, but has never been dealt with in the movies: superheroes inspire kid copycats. In a weird way Robin is more 'realistic' than a man who, based on no apparent model except a bat, decides to fight crime in his underwear."
The Losers: "This movie isn't too violent because…hey look over there: a puppy!" Movie studio publicists work overtime for stories like this.
Click to continue reading Weekend Reading: Kick-Ass, iPads, Vertigo Crime and Richie Rich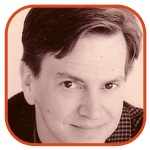 Posted by Tom Mason Categories: Editorials,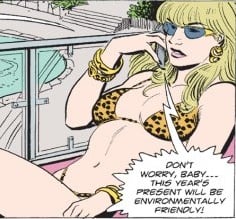 Before going any further, let's just pause for a minute (which is like a week in internet-time) and send some good thoughts out to Eduardo Barreto, the great comic artist who currently draws the Judge Parker comic strip. He's ailing with Meningitis and has had to push himself away from the drawing board while he recovers. Aside from being a good guy, he's a terrific artist and Parker is one of the best-drawn comics currently on the page. We at Comix 411 wish him a speedy recovery. Eduardo's pal and frequent collaborator, Beau Smith, has an excellent appreciaton as well as an update over at Busted Knuckles.
Kids And Guns: One thing I've learned is that kids from the 1950s and 1960s loved their guns, and companies were only too happy to fill their hands with iron, okay, well, plastic and metal parts, but still. Over at Cyclops Central they've got an excellent post to prove that point with ads from comics books and television.
Click to continue reading Weekend Reading: James Bama, Alex De Campi, Kids and Guns!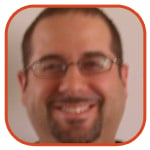 Posted by David Torres Categories: Editorials, DC Comics,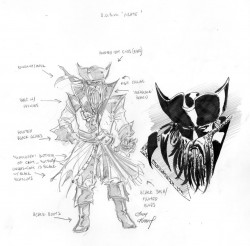 It was announced a few days ago that Bruce Wayne would finally be coming back as Batman beginning in April 2010. The event will take place in a min-series entitled Batman: The Return of Bruce Wayne and it will be written by Grant Morrison. I'm very happy that Bruce Wayne will be returning, but I'm curious as to why both he and Captain America are through the exact chain of events in their lives right now. Both characters saw their side kicks resurrected (Jason Todd and Buck); both were "killed off"; both characters saw side kicks take over the mantle for them (Dick Grayson and Bucky); both are stuck in the past; and both are now trying to make their ways back to the present. What gives? Who's copying who?
Well the idea of resurrecting Jason Todd began during the Hush storyline in 2002, but we didn't see Jason return until 2005. The return of Bucky began around the same time in 2005 as well. Steve was killed in early 2007 and Bruce was killed in late 2008. It was revealed a few months ago that Steve was stuck in time, but Bruce was revealed to be stuck in the past at the end of Final Crisis at the beginning of the year. Since we are fans, we are not privy to which company came up with which idea first, but if it were me, I would try to do something a bit different with my company's character. Also, what good is it for the fans? They will buy it nonetheless, but is it really that interesting to have the same exact thing happen to two iconic characters? What happens when they return?
Click to continue reading Return of Bruce Wayne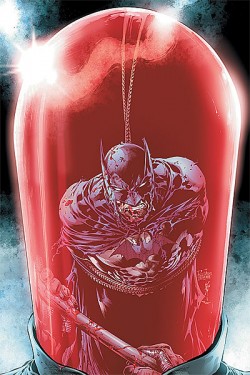 Rating: ****
Another amazing issue that will have everyone's jaw drop by the time people reach the end. Sometimes the conclusion to a comic book story does not live up to the way it started - that is not the case here. Grant Morrison hits a big home run with the conclusion to his Red Hood story arc. The only drawback for me once again is Philip Tan's artwork. Some of the artwork in the panels seemed rushed and murky, but Morrison saves the day for me with this amazing story. I read the preview that was released and I couldn't wait to read this issue. After reading this issue, I'm now salivating for more.
Eduardo Flamingo proves to be a very dangerous character. When we last left off in the story, Flamingo had taken a shot at the Red Hood. The shot doesn't kill him, which causes Flamingo to try harder to finish the job by shooting the side of Jason's face off. He also tries to pull the mask off of Scarlet's face (if you've been reading the title you know her face is attached to the mask).
Batman and Robin escape from the trap that the Red Hood put them in and they try to assist Hood and Scarlet in taking down Flamingo. Morrison writes a great line for Robin when they confront Flamingo, "I was expecting scary, not gay." Very funny. The character appears to die at the hands of the Red Hood, but this is the comic book world, and we know that he probably isn't dead.
Click to continue reading DC Comics Review: Batman and Robin #6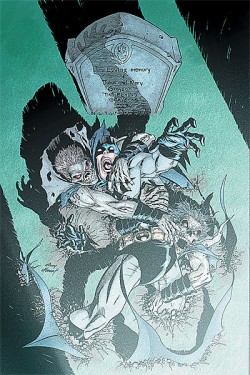 Rating: *** 1/2*
The Blackest Night: Batman mini-series ends here and it's very good. The dead have been rising thoughout the DC Universe and in this series we saw the parents of Dick Grayson and Tim Drake rise to face off against their sons. In our last issue we saw Batman, Robin, Red Robin, and Deadman rescue Jim and Barbabra Gordon from the threat of the Black Lanterns at Gotham Central. The Black Lantern Graysons and Drakes strike and we begin our story with that showdown.
Batman and Red Robin decide to face off against their parents themselves and tell Robin to get the Gordons to safety. Robin begrudgingly agrees and it is here that writer Peter Tomasi finally writes the character of Damian Wayne more along the lines of the way he's supposed to be portrayed. Deadman decides the boys need more help and heads off to recruit Jason Blood aka Etrigan. Blood is unwilling to assist, but Deadman jumps into his body and possess him in order to bring out the demon Etrigan.
Click to continue reading DC Comics Review: Blackest Night: Batman #3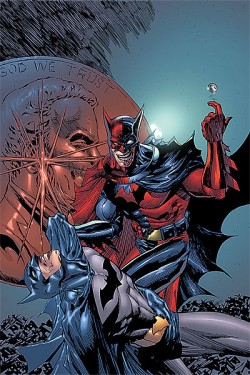 Rating: *** 1/2*
A great issue by Judd Winick to close out his run on Batman. One of the problems I had with Judd's first run on Batman was the inconsistency. He would write a very good issue of Batman and then a very bad one. In this short run, he started off with a great issue; followed by some mediocre ones and then this great issue.
We pick up where we left off with Dick Grayson as Batman returning to the Batcave after the alarms went off. He finds out that the intruder is none other than Two-Face himself and he's now at his mercy. Two-Face has pumped Batman with some drugs and he's hallucinating. He sees Two-Face in some weird Batman-like costume, but it turns out to be all in his head.
Click to continue reading DC Comics Review: Batman #691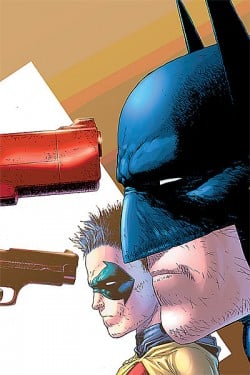 Rating: *** 1/2*
Another great issue in Grant Morrison's run on Batman and Robin. The issue picks up right where we left off in the previous issue with Red Hood and Scarlet confronting the new Batman and Robin. Some very cool dialogue between the current Robin Damian Wayne and the second one The Red Hood Jason Todd. It's funny. Even though I'm on the side of Batman and what he stands for, the Red Hood makes a good point when he says that after killing all of these criminals, they will think twice before setting foot in Gotham.
Damian is being his normal arrogant self here, and decides to try and take Jason out, but Jason proceeds to catch him and ram his face into the ground. Batman not being too happy about that, returns the favor. Scarlet grabs Damian in retaliation and holds him at knife point. Batman backs off of the Red Hood and allows them to escape as they need to turn the Penguin over to police.
Click to continue reading DC Comics Review: Batman and Robin #5
© Gear Live Media, LLC. 2007 – User-posted content, unless source is quoted, is licensed under a Creative Commons Public Domain License. Gear Live graphics, logos, designs, page headers, button icons, videos, articles, blogs, forums, scripts and other service names are the trademarks of Gear Live Inc.