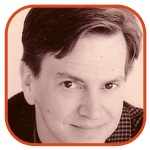 Posted by Tom Mason Categories: Editorials, Reviews,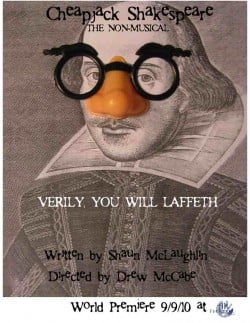 That new Spider-Man musical might want to call Shaun McLaughlin and ask him how it's done. His play Cheapjack Shakespeare: The Non Musical just opened to a sold out crowd, "the largest fall opening in the history of (Buffalo's) Alt Theatre," according to the press release. According to McLaughlin, "Sex, drugs and iambic pentameter has proved a potent draw."
And competition for opening night was fierce: Friday night's debut was the kick off of Curtain Up!, the official start of Buffalo's theatre season. Cheapjack Shakespeare: The Non Musical was competing against 16 other show openings. And first-time playwright McLaughlin emerged victorious. According to the author, "it was a sell out crowd. And they laughed. A lot."
I've written about Cheapjack Shakespeare before. It's McLaughlin's adaptation of his own graphic novel, a comedy about a summer Shakespeare company falling apart as they're beset by infidelity, egos, ambition "and a particularly ill-timed lightning strike."
Click to continue reading Cheapjack Shakespeare: Graphic Novel Play Breaks Records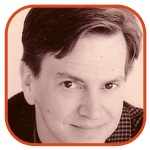 Posted by Tom Mason Categories: Editorials, Movies, Reviews,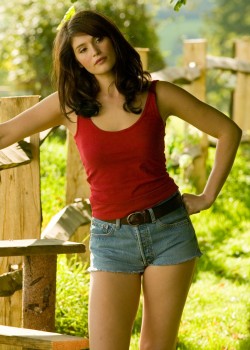 So did you read that great interview Adi Tantimedh had with Alan Moore over yet at Bleeding Cool? I was going to write about it precisely because I disagreed with almost every comment on the site and then I discovered that a much better writer, Tom Spurgeon at the Comics Reporter, did a much better job of encapsulating my feelings. So my work here is done.
Remember all those comic book movies that people outside of comics don't really know are based on comics because they don't have capes and boots, like The Losers, Scott Pilgrim, Road To Perdition, etc. There's a new one coming up next month called Tamara Drewe, based on the graphic novel by Posy Simmonds.
The trailer looks awesome and I get a Reuben, Reuben vibe from watching it. (Yes, that's the world's oldest reference point, but go look it up.) Tamara Drewe looks like a lot of fun and I hope it moves a few thousand copies of the graphic novel, which is also well worth reading. Here's a nice article on the movie from the BBC.
Now let's see what else is out there.
Click to continue reading Weekend Reading: Alan Moore, Tamara Drewe and Darwyn Cooke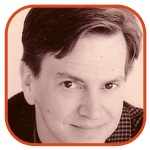 Posted by Tom Mason Categories: Editorials, DC Comics,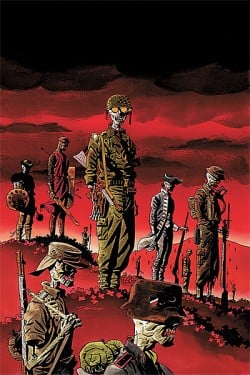 You know what's great about searching through the new releases each week? Finding a comic by a friend of mine that I want to recommend.
It's a one-shot anthology from DC Comics, Weird War Tales #1, and it's got a story in it by my pal, Jan Strnad. There's also stuff by Darwyn Cooke and Ivan Brandon and art by Cooke, Nic Klein and Gabriel Hardman, and a cover by Cooke as well. But Jan's story is the one I want to read first.
According to Jan, "Joey Cavalieri hired me to write a Spirit story for Richard Corben and also offered us the Weird War job."
Corben turned down the Weird War story, leaving Jan's script orphaned. But not for long, says Jan. "Joey still liked the story and said he had a fantastic artist for it. I was skeptical but Gabriel Hardman did a great job…I couldn't be happier!"
Click to continue reading Weird War Tales #1 With Jan Strnad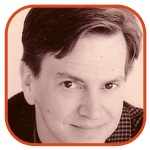 Posted by Tom Mason Categories: Editorials, Reviews, DC Comics, Independent,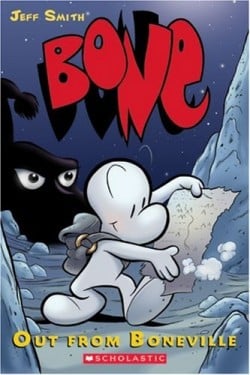 Welcome to the Labor Day edition of Weekend Reading, with a few extra links to help you cope with the extended weekend. Let's get it started; I've got to make the rounds of quite a few barbecues.
Comic Books For Kids: You know who everyone should thank for the influx of great graphic novels for kids? Jeff Smith, creator of Bone. Robin Brenner at Early Word explains, and also points out that while a number of librarians are nuts about graphic novels from NY's publishing icons, they are somewhat ignorant of the kid-friendly graphic novels actually produced by traditional comic book publishers.
Vince Colletta: I don't think there's an inker around who polarizes people as much as the late Mr. C. Scoop reviews The Thin Black Line, a new biography of the inker who "saved the bacon of many an editor."
Gene Roddenberry: Frederik Pohl remembers his time with the "great bird of the galaxy."
Superman: Randy Johnson, the writer not the retired baseball pitcher and mustache-worshipper, reviews Jeff Mariotte's 2007 DC Universe novel Trail of Time. "The real fun for me were the chapters labeled May, 1872. They detailed the gradual coming together of four DC western characters, Jonah Hex, Bat Lash, El Diablo, and the Scalphunter, along with an able assist from Johnny Thunder." Needless to say, he liked the book, and who among us wouldn't? I've already ordered my copy.
Click to continue reading Weekend Reading: Vince Colletta, Gene Roddenberry, Tezuka and Zombies!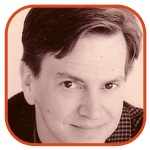 Posted by Tom Mason Categories: Conventions, Editorials, Interviews, Reviews, Television, Independent,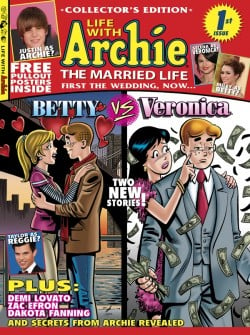 Welcome to the back to school edition of Weekend Reading. Here are a few things better than homework, unless your homework includes classes at MoCCA.
Everything's Archie: Norm Breyfogle is interviewed by Matthew Price over at NewsOK. The subject? Archie and the gang at Riverdale.
George R.R. Martin: You know what's coming up in November, back in print after a decade? Wild Cards 1, expanded with new stuff.
Witchblade: Author Paul Bishop has a favorite Forgotten Book. It's the Witchblade tie-in novels based on the short-lived TV series with Yancy Butler that was based on the Top Cow comic book without Yancy Butler.
Batman Under the Red Hood: SF Signal has a review of the just-released DVD.
Donald E. Westlake: Whether writing under his own name or his many pseudonyms, Westlake is one of my favorite crime-and-caper writers.
Click to continue reading Weekend Reading: Breyfogle, Batman, Whedon & Wild Cards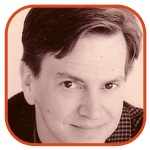 Posted by Tom Mason Categories: Reviews, Independent,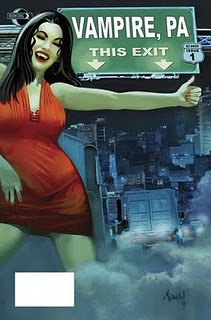 "I finally had the guts to ask Dee-Dee out, but only after she saw me drive a stake through the heart of a vampire."
That's Dean Marklin, vampire hunter in suburban Pittsburgh, the star of Vampire, PA, the new 3-issue mini-series from Moonstone. The series is created and written by J. C. Vaughn and illustrated by Brendon and Brian Fraim. Dean's found himself in the middle of two warring factions of vampires, and one of the vampires, Jocelyn, may be trying to play him for a sucker. Dean's already killed her once and he may have to do it again.
This "Fistful of Dollars with vampires" set-up delivers the goods, in large part because of the characters. Dean treats his nighttime vampire hunting as a job – a thing that has to be done to clean up his hometown. He goes about it with precision and good-natured humor, and drags along his friend Scuba Dave and girlfriend Dee-Dee. And, except for the wooden stakes and Super-Soakers filled with holy water, he's got a normal life – he'd like to get married and re-open the town's aging movie theater. He's not some super-human guy either – he's simply doing the best he can to rid his town of these creatures and is still learning as he goes.
Click to continue reading Vampire PA: J. C. Vaughn, Brendon & Brian Fraim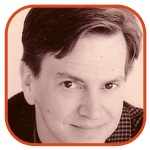 Posted by Tom Mason Categories: Editorials, Interviews, Movies, Reviews, Television, Independent,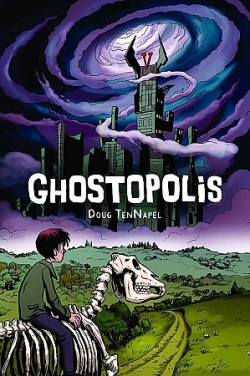 If you want to know where the future of TV and games is headed, check out this piece at Gaming Business Review by my old buddy Chris Ulm. A co-creator of Rune, co-founder of the Ultraverse (it was his idea), and now the CEO of Appy Entertainment, he thinks a lot about those kinds of things.
This'll get you started: "The living room right now is a no-man's land of standards and cables, universally poor and inconsistent user interfaces, huge numbers of channels, multiple boxes of hardware, hated cable companies, and multiple video game systems, each with its own proprietary hardware and expensive software."
Scott Pilgrim: John Scalzi explains the failure of Edgar Wright's movie in terms we can all understand: the value of nerd-love.
The Cleveland Show: Tom Spurgeon's brother interviews voice actor Kevin Michael Richardson, the voice of Cleveland Jr. and countless other characters.
Click to continue reading Weekend Reading: App TV, Scott Pilgrim, Scooby-Doo and Brian Keene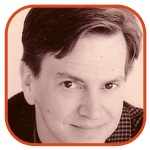 Posted by Tom Mason Categories: Conventions, Editorials, Image Comics, Independent,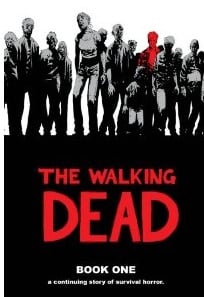 So it's over and it's been over for a while and everyone and his overweight uncle with the tattered, too-small X-Men t-shirt has written about it to death.
And now it's my turn.
Loved it. Had a great time. Saw a lot of old friends. Made a few new ones. Found a place that makes great nachos.
Yes, the emphasis on back issues has diminished and there's a decreased emphasis on the newer stuff and Bud Plant's booth is smaller, but none of that diminished my overall positive experience.
I picked up a couple of hard numbers while shopping. I finally snagged a softcover copy of the first The Walking Dead collection at the Image booth and it turned out to be the last one in stock for the con. I asked the guy at the booth about it and he said that they'd sold over 300 hardcovers of the first collection and sold out of all 700 copies of the softcover version since Preview Night. This was by Friday afternoon, with 2 1/2 more days to go. That's what happens when good comic meets impending TV show.
Click to continue reading Comic Con International 2010: I Was There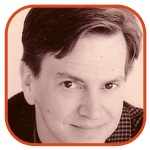 Posted by Tom Mason Categories: Conventions, Editorials, Movies, Television, DC Comics,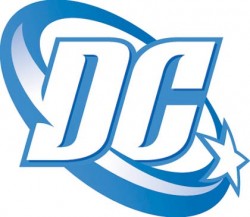 Apparently, there's some kind of comic book thing going on in San Diego. I hope enough people show up and it catches on. I never get tired of hearing jokes like that!
The talk of the convention – or I should say one of the talks of the convention – is that DC is getting ready to make the move to the West Coast where its big daddy Warner Bros. is located. It makes a lot of sense, from a dollars-and-cents pov. You can get a lot done faster if your comic book resources are right next door to your movie resources and you don't have to fly everyone out for meetings or Skype 10 times a day. More importantly, if DC's on the Warner lot or in a building that Warner is already paying for, they could eliminate the overhead on their NY offices (which could be a huge annual chunk of bucks). And since corporations routinely operate this way, it'd be a sneaky way to have mass layoffs of the people who can't or won't go and get rid of any entrenched deadwood that'd be too hard to dismiss without cause.
Click to continue reading Weekend Reading: Comic Con International, Gene Colan and The Inferior Five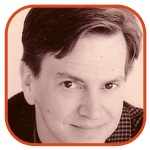 Posted by Tom Mason Categories: Editorials, Movies, Reviews, DC Comics, Marvel Comics,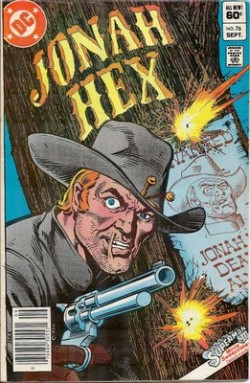 Well, I reckon it was bound t'happen, pardners. Jonah Hex has opened to just a $5 million weekend, meaning that it's officially been labeled a bomb. Too bad. Jonah was – and is – an iconic comic book property, the creation of John Albano and Tony DeZuniga. Maybe the filmmakers should've gone with a more traditional western approach like The Outlaw Josey Wales or 3:10 From Yuma instead of the steampunkian world of The Wild Wild West movie? Who's to say what would've worked, but the new one sure doesn't.
The problem now is that because Jonah Hex is based on a comic book (not a graphic novel as some lazy reporters simply retype) – but one that none of the general public has heard of before – it'll get tagged as a comic book movie, and worse, a failed comic book movie. And finger wagging along the lines of "is the comic book movie fad finally over" will start appearing as breathless know-it-all headlines in newspapers no one reads anymore.
Click to continue reading Jonah Hex And The Lost Weekend
Read More

| Deadline Hollywood Daily

© Gear Live Media, LLC. 2007 – User-posted content, unless source is quoted, is licensed under a Creative Commons Public Domain License. Gear Live graphics, logos, designs, page headers, button icons, videos, articles, blogs, forums, scripts and other service names are the trademarks of Gear Live Inc.