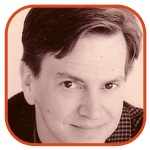 Posted by Tom Mason Categories: Editorials, Video Games,
Do you like Monster Trucks and Laughing Skulls? And stuff that blows up real good?

Then you'll want to play iPad's Game of the Week: Trucks & Skulls!

It was created by the gang at Appy Entertainment, which is run by a couple of friends of mine (Chris Ulm and Paul O'Connor) who are both comic book industry veterans. Ulm is the guy who came up with the idea for the Ultraverse, and O'Connor wrote several dozen comics back in the go-go 1980s.
Click to continue reading Trucks & Skulls For Your iPad!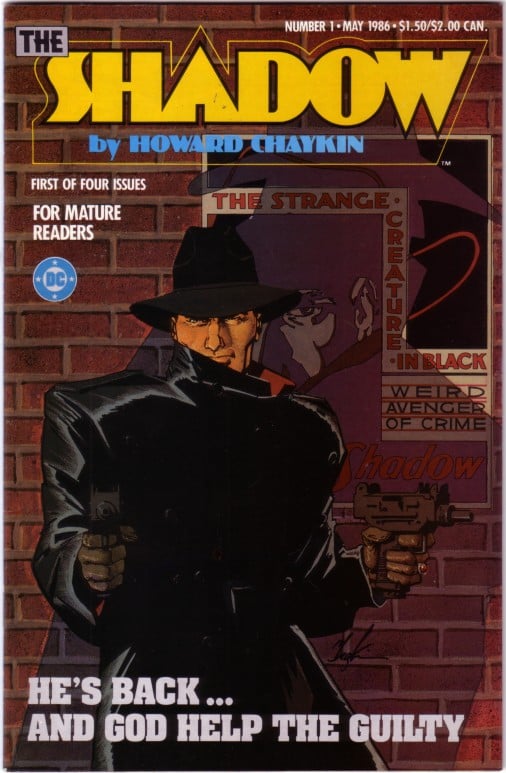 "He's back…and God help the guilty."
My favorite thing to hit at the San Diego Comic Con is the back issue bins – the so-called quarter boxes (usually greatly reduced in price by Sunday) of oddball and overstock comics from the 1980s – now.
At this year's con, there was one dealer in particular who had over a dozen long boxes of comics in nearly alphabetical order, and I and many other well-mannered scavengers thumbed through them all. One of my treasures was the complete 4-issue run of Howard Chaykin's The Shadow from DC Comics (1986).
Coming on the heels of his award-winning run at First Comics with his own American Flagg! Chaykin went over to DC for a revamp of the old 1930s pulp character created by Walter Gibson (aka Maxwell Grant). DC's previous attempt with the character back in the 1970s stayed true to its pulp origins and was unsuccessful despite the involvement of Denny O'Neil, Mike Kaluta and Bernie Wrightson.
By bringing in Chaykin a decade later, it was clear that some things were going to be shaken up and this was not going to be a standard pulp revival. You don't turn to Howard if you want the same old, same old.
Click to continue reading Forgotten Comics: Howard Chaykin's The Shadow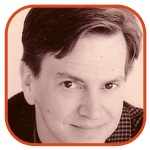 Posted by Tom Mason Categories: Editorials, Movies, Reviews, DC Comics, Independent, Marvel Comics,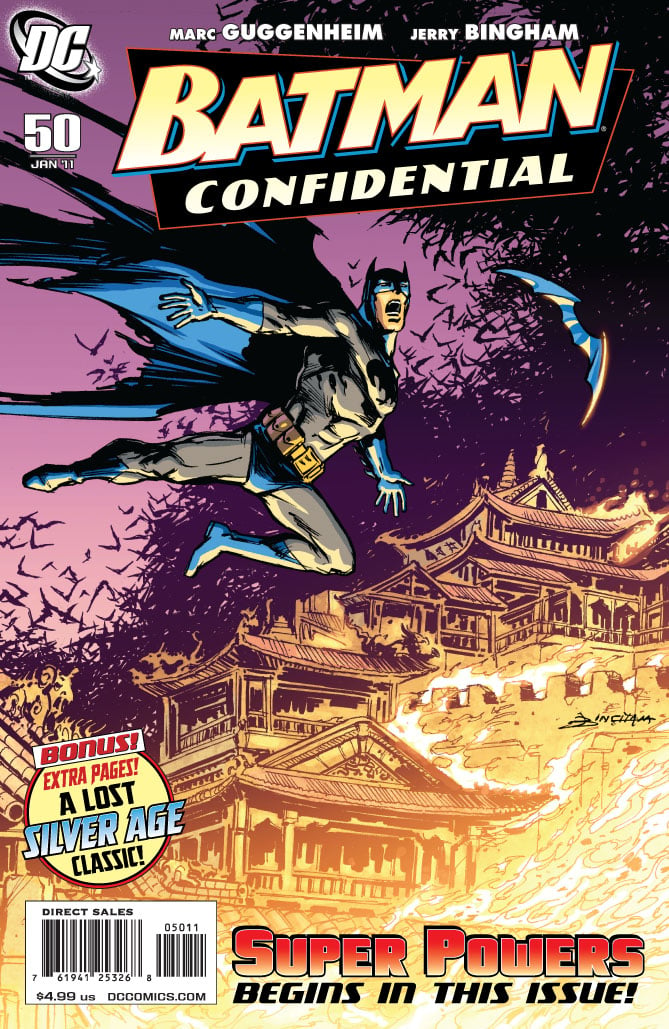 A big week on the internets, so let's get right to it.

For me, the big news is that my pal Jerry Bingham is illustrating a 5-part story in Batman Confidential, starting in issue #50 that went on sale this week. If you're on the fence about it, here's a multi-page preview of it that'll make you wish Jerry drew more comics. Fans of Batman: Son of the Demon rejoice!

Batman: Over at Project Child Murdering Robot, Ricky Sprague comments on the upcoming Christopher Nolan Batman movie with some language that might be NSFW but SWR (still worth reading)! Bonus shout out to Batman: Year One: "It was among the first of the modern age comic book character reboots that now seem to occur every other year or so. Mr. Miller's hardboiled writing was at its peak, and Mr. Mazzucchelli is one of the best illustrators ever."

Biff! Bam! Pow!: Bob Greenberger at ComicMix tackles the eternal question: Is Legends of the Superheroes any good? "You have to love kitsch, bad writing, awful acting, and comic books to enjoy (or endure) these specials."
Click to continue reading Weekend Reading: Batman, Tintin, Starlog and Jerry Bingham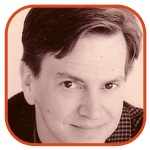 Posted by Tom Mason Categories: Editorials, Movies,
Mr. Jim Korkis and I have a history that goes back to the dawn of time. His knowledge of comics and cartoon history is astounding and the number of people he's met and interviewed over the years makes Jay Leno seem like a hermit.
Back in the days of Malibu Comics, I hired Mr. K to write some text pieces and introductions to many of our comic strip reprints. They were fascinating and entertaining and I always found out stuff I didn't know – he was the pre-Google Google for certain topics. And his work would arrive many days before his deadline.
I also had the privilege of editing two big softcover books of his, written with his then-frequent collaborator John Cawley, another guy who knows more about animation than Don Bluth forgot. One book was Cartoon Confidential, one of my favorite books I ever got to work on.
The other was the Animation Art Buyer's Guide and Price Guide, which was an inexpensive book about buying, selling, pricing animation art and stuff to look for and look out for.
Click to continue reading Jim Korkis: The Vault Of Walt Disney
Read More

| Jim Korkis Interview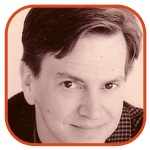 Posted by Tom Mason Categories: Editorials, Reviews, Independent,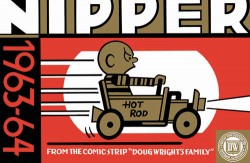 I've been reading that Nipper, the first collection of Doug Wright's cartoons, is out from Drawn & Quarterly and already getting some nice notice.
Nipper's a "mischievous little kid" who appeared in newspapers across the country in the mid 20th century." D&Q's Nipper 1963-64 is the first of what the publisher plans as a long-running series of books collecting Wright's classic.
There's a preview of it (pdf) at the D&Q website that offers a nice taste of Wright.
Click to continue reading Doug Wright's Nipper Vs. Amazon
Read More

| Calgary Herald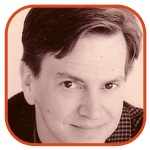 Posted by Tom Mason Categories: Conventions, Editorials, Reviews, Television,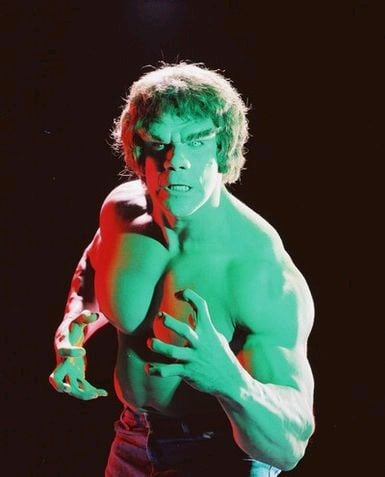 I've been thinking over the last couple of years that with blogs, Twitter, Facebook, Flickr, podcasts, video and live internet feeds that you can probably have a decent out-of-town convention "experience" without leaving your house.

For example, the New York Comic Con is over and Tom Spurgeon at The Comics Reporter has the best con report: news reports, links, observations and opinions. He didn't attend, but it's hard to argue with his analysis.

Incredible: In case you haven't heard, Marvel is developing a new TV series based on The Incredible Hulk. No doubt a "Get Lou Ferrigno A Role On The Show" Facebook page will be up by the end of the day.

Duck: Jaime Weinman poses a few questions in a post he calls "Disney And The Copyright Police."
Click to continue reading Weekend Reading: NYCC, Donald Duck and The Incredible Hulk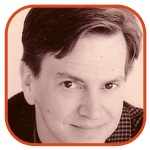 Posted by Tom Mason Categories: Conventions, Editorials, Interviews, Reviews, DC Comics, Independent, Marvel Comics,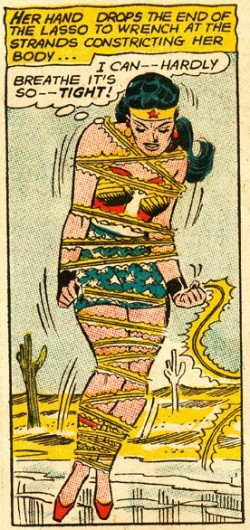 Doesn't everyone who's not there wish they were at the New York Comic Con this weekend? Or is it just me?
Big announcements all across the board. Marvel and DC are cutting prices which won't boost sales enough for the Big Two to make the same amount of money. But it's good news for non-Big Two publishers who can try to tap into the money customers are saving and steer it their way. I'm looking at you Boom!, Dynamite, Moonstone and IDW.
DC's also cutting the story count down to 20 pages. Since there aren't that many paid ads anymore, anyone want to wager on when the $2.99 printed comics go from 32 pages down to 24 to further reduce costs?
And in the wake of his supervisor stepping down, Bob Wayne's been given a promotion and stays in New York. Well played.
At Project Child Murdering Robot, Ricky Sprague has some thoughts about the new Wonder Woman TV series in development by David E. Kelley (Ally McBeal; Boston Legal). His advice: "Please don't shy away from her glorious bondage past."
Toasting Toth: Who doesn't love Alex Toth? John Kricfalusi posts panels from a really nice story and breaks down his love for it.
Toth II: Daniel Best at 20th Century Danny Boy has some great information of Alex Toth and the artist's time in Australia. Bonus: lots of Toth artwork.
Click to continue reading Weekend Reading: Wonder Woman, Alex Toth, NYCC and Star Wars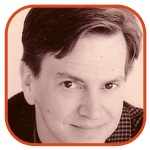 Posted by Tom Mason Categories: Editorials, DC Comics, Image Comics, Marvel Comics,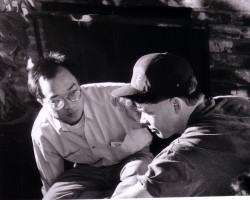 So did you hear the big news? Marvel's moving to a new office building in Manhattan!
Not to be outdone, Warner Bros. decided to shake things up with a large scale corporate shift. This interview with Diane Nelson from Comic Book Resources actually sheds very little light on the nuts and bolts of it.
And the lack of real answers has caused Tom Spurgeon to raise some questions he'd like to see answered about the situation forward-going.
Naturally, and because I sometimes can't keep my mouth shut, I have my own take on the matter.
Click to continue reading Weekend Reading: DC Comics And Warner Bros.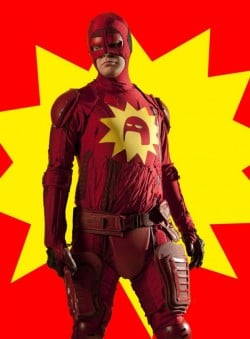 The Rainn Wilson superhero movie, Super, is getting closer to theatrical release. Writer-Director James Gunn's film showed to an appreciative audience at the recent Toronto Independent Film Festival and got picked up by IFC for theatrical distribution.
Wilson, Dwight from The Office, plays the Crimson Bolt (aka Frank D'Arbo) a wannabe superhero with all the power his plumber's wrench possesses when he hits something with it. Ellen Page as his equally nutty sidekick Boltie, and Kevin Bacon is the villain who's stolen Wilson's equally dysfunctional gal, played by Liv Tyler. Even Nathan Fillion (Castle, Dr. Horrible, Firefly) gets into the act and there's even an appearance by Troma's own Lloyd Kaufman. [Namedrop alert: I once sat next to Kaufman on a flight from New York to L.A. and is he ever entertaining in person!]
With his wrench and the best battle cry - "Shut up, crime!" - since Ben Grimm's "It's clobberin' time!", The Crimson Bolt begins a one-man war on all manner of crime, because dressing up as a superhero to win back your girlfriend is always a good idea.
Click to continue reading Super: Rainn Wilson Is The Crimson Bolt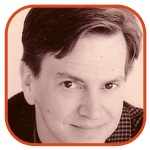 Posted by Tom Mason Categories: Editorials, Reviews, IDW Publishing,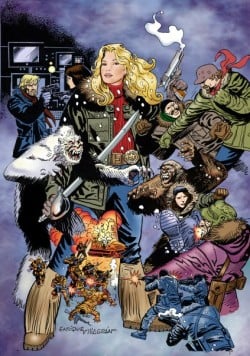 What do Bigfoot, Vampire Nation, Yeti, and Russian Immortals have in common? They're all appearing with Wynonna Earp in Beau Smith's upcoming original graphic novel, Wynonna Earp: The Yeti Wars illustrated by Enrique Villigran, and published by IDW.
All I can say is "about damn time." You can quote me.
Wynonna Earp is, in case you haven't guessed, related to ol' Wyatt himself. She's a US Covert Marshal, only instead of hunting bank robbers and "hoss thieves" like her famous relative, she's after more dangerous, contemporary game: Paranormal lawbreakers. As Beau says, "There's nothing normal about paranormal crime."
In this all new graphic novel, debuting in December, Beau and Enrique are dropping Wynonna into the middle of a "paranormal range war" between Russian Immortals and the Vampire Nation. Beau clarifies, "There are four Bigfoot in this book as well as a tribe of Yeti, The Vampire Nation, A Consortium of Immortals and a Mad Scientist that likes to splice animal and human DNA. How's that for a Monster kitchen sink?"
Click to continue reading Wynonna Earp Is Coming Back!
© Gear Live Media, LLC. 2007 – User-posted content, unless source is quoted, is licensed under a Creative Commons Public Domain License. Gear Live graphics, logos, designs, page headers, button icons, videos, articles, blogs, forums, scripts and other service names are the trademarks of Gear Live Inc.