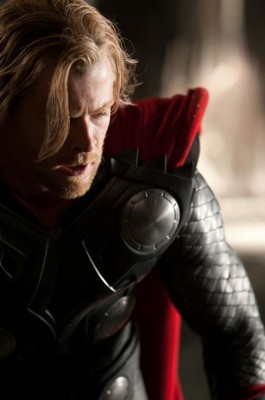 "I put the [costume] on and said 'It's not very comfortable, but it looks amazing, so it's all good.'"
- Actor Chris Hemsworth on donning the superhero duds for Kenneth Branagh's adaptation of Thor.
(Make sure to check out other notable quotes.)
Read More

| Splash Page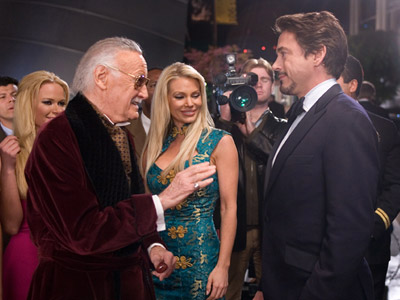 "But I was lucky because I had three girls and the director kept saying, 'Hold them closer!' And they must have taken an hour to shoot it. The four of us were almost engaged by the time we were finished."
- Living comic book legend Stan Lee on his Iron Man cameo.
(Make sure to check out other notable quotes.)
Read More

| IESB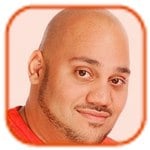 Posted by Andru Edwards Categories: Movies, Marvel Comics,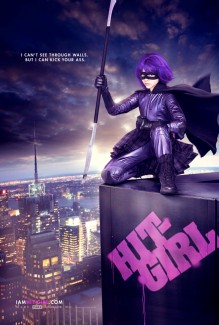 Chloe Moretz injured herself on the set of Kick-Ass. The 13-year-old actress, who has caused some controversy due to her swearing in the action comedy movie, admits she was left hurt when she performed a stunt, but didn't want medics to be called.
"I fell on the edge of a chair, and it kinda broke. I was begging them not to get the medic, but of course they were all like, 'No, let's check it out.' And it was just fine, it was just a cut. I've gotten way worse in real life. My dog bit me once."
The young star also confirms she did most of her own stunts in the film: "Practically all of it is me except for the running up the wall - that was a person who ran up the wall actually, without wires. I was sitting there thinking, 'Are you kidding me? Is this fake?' It's breathtaking."
British-born Chloe recently defended Kick-Ass against criticism from some people who claimed a young girl should not be swearing in a film. She said, "It's a movie. Obviously a little girl can't beat up and kill huge, heavy men. I don't see how anyone would realize it's not real. It is a controversial role, but it was a role I wanted to do. If I said a sixteenth of the words I did in that movie at home, I would be grounded for the rest of my life for sure."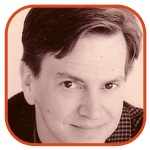 Posted by Tom Mason Categories: Editorials, Interviews,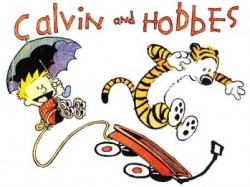 Can it really be just 14 years ago - December 31, 1995 - that Bill Watterson said goodbye to Calvin and Hobbes and left the comics pages and most of us very, very sad? That's longer than the 10 years that the strip ran. In honor of the anniversary of Calvin And Hobbes' retirement, here's a quote from Watterson about how the strip came to be:
"It was a slow process, and actually what happened is another odd coincidence. One of the strips I'd sent (the syndicate) had Calvin and Hobbes as minor characters. Calvin was the little brother of the strip's main character, and Hobbes was like he is now, a stuffed tiger that came to life in Calvin's imagination. One of the syndicates suggested that these two characters were the strongest and why didn't I develop a strip around them? I had thought they were the funniest characters myself, but I was unsure as to whether they could hold their own strip. I was afraid that maybe the key to their wackiness was the contrast between them and the more normal characters in the rest of the strip. I wasn't sure Calvin and Hobbes would be able to maintain that intensity on their own. But I tried it, and almost immediately it clicked in my mind; it became much easier to write the material.
Click to continue reading Remembering Calvin & Hobbes by Bill Watterson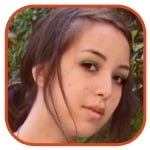 Posted by Robin Paulson Categories: Movies, Marvel Comics,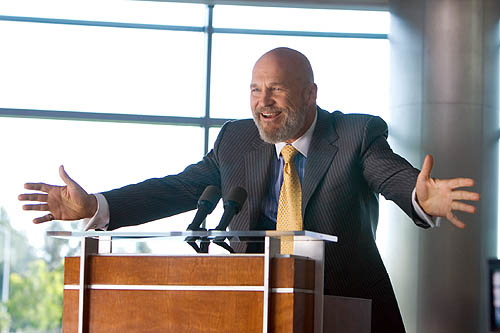 "They had no script, man. They had an outline. We would show up for big scenes every day and we wouldn't know what we were going to say. We would have to go into our trailer and work on this scene and call up writers on the phone, 'You got any ideas?' Meanwhile the crew is tapping their foot on the stage waiting for us to come on… So I said, 'Oh, what we're doing here, we're making a $200 million student film. We're all just f—-in' around! We're playin'. Oh, great!' That took all the pressure off. 'Oh, just jam, man, just play.' And it turned out great!"
- Actor Jeff Bridges, who portrayed Obidiah Stane/War Monger, on filming the initial Iron Man movie.
(Make sure to check out other notable quotes.)
Read More

| MTV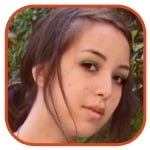 Posted by Robin Paulson Categories: Movies,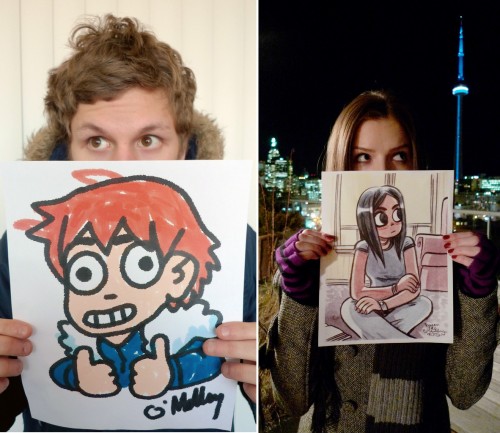 "You should start emotionally preparing yourself now. It's so good, people are not going to know what hit them. I have a small role in so I'm allowed to gush. It's so cool. I've never seen anything like it. There's an energy and a style that I've just never seen before and I think it's going to make the fastest movie you've seen look like a Merchant Ivory film. There, I said it."
- Actress Anna Kendrick on her reaction to the film adaptation of Bryan Lee O'Malley's Scott Pilgrim film. I wonder if Kendrick and Jason Schwartzman meant to have the same response.
(Make sure to check out other notable quotes.)
Read More

| Collider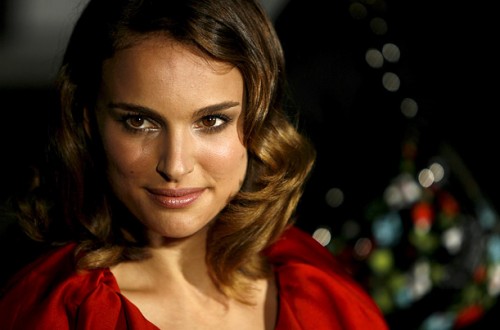 "Any time I get a phone call, it doesn't come up as a normal number; it's like a five-digit code. I'm like, 'What kind of spy organization is this?' I've never seen that before. I've had phone calls from people in the government, and they don't have that. Marvel is some crazy underground world."
- Actress Natalie Portman on getting contacted by Marvel for her Thor role.
(Make sure to check out other notable quotes.)
Read More

| Vulture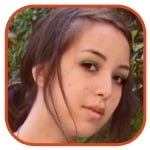 Posted by Robin Paulson Categories: Interviews, Dark Horse Comics, Image Comics,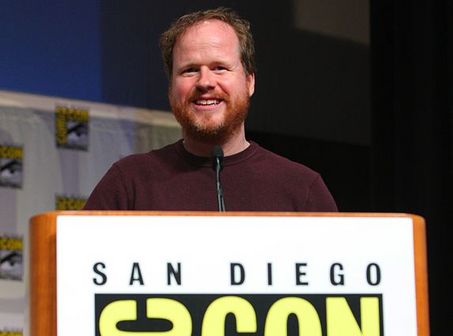 The lovable and very talented comic book geek-turned-television genius known as Joss Whedon has his hands so full with his latest show Dollhouse that he has only enough time to read one comic book series: The Walking Dead.
"That is the only comic I still read—literally. paced myself because it was deep into the trades by then and I only let myself buy one trade a week, for a few weeks before I broke down because it was my favorite soap opera."
Then again, who can resist a never-ending zombie apocalyptic story? I sure can't.
So what does the series writer, Robert Kirkman have to say about having Whedon as a fan?
Click to continue reading Joss Whedon Only Has Eyes For The Walking Dead
Read More

| Geek Chic Daily

© Gear Live Media, LLC. 2007 – User-posted content, unless source is quoted, is licensed under a Creative Commons Public Domain License. Gear Live graphics, logos, designs, page headers, button icons, videos, articles, blogs, forums, scripts and other service names are the trademarks of Gear Live Inc.