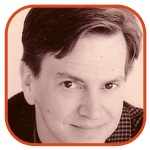 Posted by Tom Mason Categories: Editorials, Independent,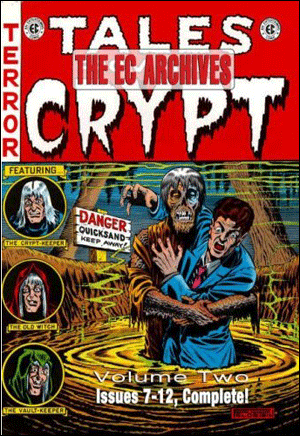 2011 is still going to be a rough year for publishers, and longtime beloved publisher Russ Cochran is one of those having a troubled time.
I first learned about Russ's problems at Comics Beat. Now Alan David Doane at Trouble With Comics is reporting that Russ is holding a benefit sale to benefit himself… and he could use it.
To keep his books from falling into the wrong hands ("I would rather sell them to you, my faithful customers, at a lower price than to wholesale them to dealers and booksellers"), Russ is cutting deals by slashing prices to move out his inventory.
Some of the price cuts are outrageous. There's a list and a link at the Trouble With Comics post.
Russ has done some brilliant work over the years, creating beautiful hardcover volumes that preserve the work of classic EC Comics and MAD Magazine. I have a complete set of the MAD reprints in a nice slipcase and they are sweet, and yes, I take them out and read them pretty much every year.
If you've ever wanted to pick up some of these books, but have put it off for whatever reason, now's the time.
[Artwork: Tales From The Crypt, snagged from The Daily Crosshatch which also has a nice review of the book]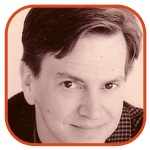 Posted by Tom Mason Categories: Editorials, DC Comics, Image Comics, Independent,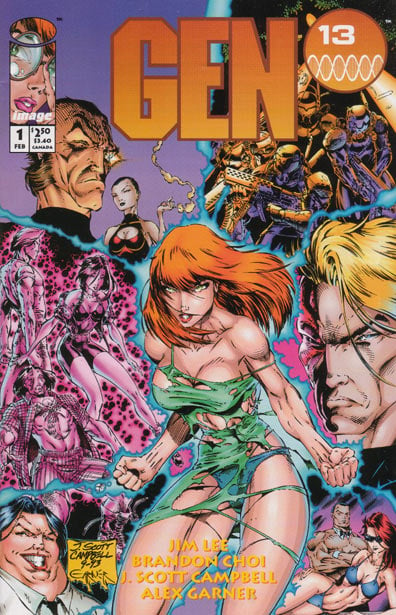 Wildstorm – the once-formidable imprint of DC Comics - is officially shutting down this month and that makes me sad.
I have friends who work there (many of whom I'm happy to say are staying on to work for the corporate parent), but I was also present at its fairly official formation.
I was sitting in Marc Silvestri's beachfront apartment in Malibu, attending a meeting of the Image founders while they were putting together what would become Image Comics. I was there as a representative of Malibu Comics along with Malibu Publisher Dave Olbrich and Editor-In-Chief Chris Ulm.
Image was represented by Silvestri, Rob Liefeld, Todd McFarlane, Erik Larsen, Jim Valentino, Jim Lee, and Whilce Portacio. Hank Kanalz was also there. He was Rob's co-writer on the soon-to-be published Youngblood #1, and years later eventually became the head of Wildstorm. (I have a photo of Hank videotaping the meeting so there's archival footage lurking somewhere.)
Dave and Rob had known each other for years, and if you corner Dave at a convention, he can tell you the story of how Malibu nearly published a version of Youngblood #1 years before the formation of Image, and before Rob started working for Marvel.
Image had scheduled several meetings at the beach that day and Malibu Comics was the first one. The publisher of Wizard, Gareb Shamus, would later drop by, as would Harold Anderson from Anderson News, the newsstand distributor.
Click to continue reading Wildstorm: Gen 13 #1 @ 299,000 Copies (1995)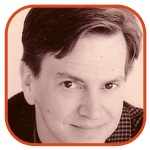 Posted by Tom Mason Categories: Conventions, Editorials, Independent,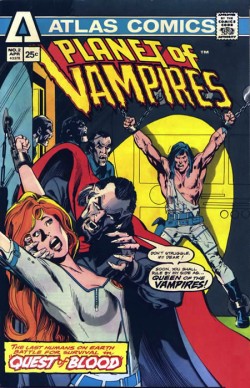 Some years ago, in the pre-Ultraverse of Malibu Comics the company had a chance to acquire the old Atlas/Seaboard comic book characters from two guys who claimed to have the rights.
It was very tempting at the time to pursue it – Atlas had a bunch of great characters created by folks like Howard Chaykin, Steve Ditko, Pat Broderick, Gary Friedrich, Mike Ploog, Larry Hama, Michael Fleisher, Ernie Colon, Neal Adams, Alex Toth, John Severin, Russ Heath, Wally Wood, and Mike Sekowsky and many others.
At the time, it would've been quite a boost to the company to acquire the characters: they had a certain brand recognition, a lot of sentimental fanboy attachment, and had only been out of the marketplace for less than 15 years or so at the time.
Once acquired, the plan would've been to try to round up the original creators – as many as possible - and launch a new Atlas universe that would be separate from the company's other titles.
Click to continue reading The Return of Atlas Comics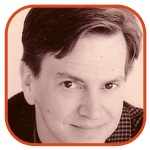 Posted by Tom Mason Categories: Editorials, Movies, Reviews,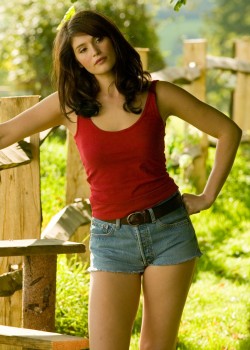 So did you read that great interview Adi Tantimedh had with Alan Moore over yet at Bleeding Cool? I was going to write about it precisely because I disagreed with almost every comment on the site and then I discovered that a much better writer, Tom Spurgeon at the Comics Reporter, did a much better job of encapsulating my feelings. So my work here is done.
Remember all those comic book movies that people outside of comics don't really know are based on comics because they don't have capes and boots, like The Losers, Scott Pilgrim, Road To Perdition, etc. There's a new one coming up next month called Tamara Drewe, based on the graphic novel by Posy Simmonds.
The trailer looks awesome and I get a Reuben, Reuben vibe from watching it. (Yes, that's the world's oldest reference point, but go look it up.) Tamara Drewe looks like a lot of fun and I hope it moves a few thousand copies of the graphic novel, which is also well worth reading. Here's a nice article on the movie from the BBC.
Now let's see what else is out there.
Click to continue reading Weekend Reading: Alan Moore, Tamara Drewe and Darwyn Cooke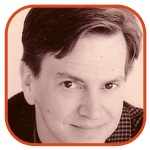 Posted by Tom Mason Categories: Editorials,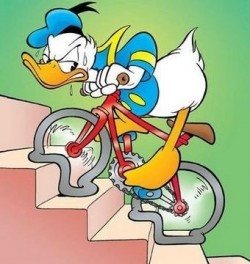 The vast Disney Empire makes more than just movies and TV shows. They also have a huge presence in book publishing.
Their publishing arm in White Plains, NY, just a train ride away from Manhattan, is looking for a full-time publicist. And how is this comic book related in any way?
A couple of worthwhile reasons. One, "Disney Publishing Worldwide develops original, award-winning content (both Disney and non-Disney branded), including Disney books, magazines and comic books." And, two, as publicist you'll help with "publicity strategies and plans, along with execution of media relations plans and author tours and appearances."
Click to continue reading Comic Book Jobs: Who's Hiring? Disney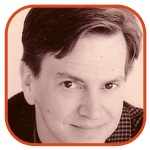 Posted by Tom Mason Categories: Interviews,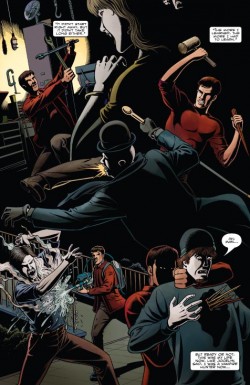 The comic book industry is like a city with a lot of restaurants. If you want to find something good, you need a recommendation. That's how I discovered the most-excellent work of the twin brothers Brendon and Brian Fraim.
My friend J.C. Vaughn is not just the Executive Editor and Associate Publisher of The Overstreet Comic Book Price Guide, he's also a comic book writer. He pointed me in their direction because J.C., Brendon and Brian collaborated on the serialized adventure/mystery strip, Antiques, for The Antique Trader newspaper.
Their new project, Vampire, PA is debuting from Moonstone in June. J.C. wrote it, Brendon and Brian illustrated it and Mark Wheatley is coloring it. There's a great 8-page preview of the first issue over at Vaughn's website, Well-Defined Productions.
Click to continue reading Q&A: Brendon Fraim and Brian Fraim (Vampire, PA)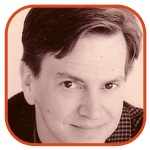 Posted by Tom Mason Categories: Editorials,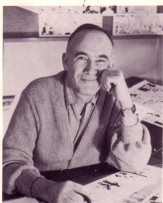 Buford Tune appears to be one of the forgotten cartoonists of the mid-20th Century, even though he had a comic strip that ran for nearly 30 years. I'd never heard of him or his strip which made this article about him all the more fascinating.
Continuing my series on cartooning and cartoonists, Tune sang about his own work back in 1964. This is pulled from an oversized saddle-stitched magazine from Allied Publications with the creatively-challenged title These Top Cartoonists Tell How They Create America's Favorite Comics. It featured an introduction by Beetle Bailey's Mort Walker and was compiled by Allen Willette.
Now, here's Tune on key:
Click to continue reading Buford Tune and Dotty Dripple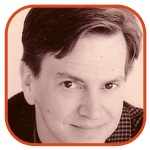 Posted by Tom Mason Categories: Interviews,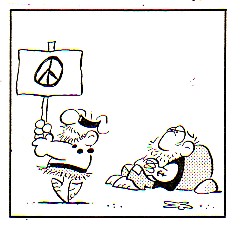 A million years ago, when I was but a small boy, my favorite comic strip was - and still is - Conchy by James Childress. The strip was about a group of beachcombers and it had the wackiness of early B.C. by Johnny Hart mixed with the philosophical melancholy of Charles Schulz's Peanuts. And it was extremely well-drawn. I found out about Conchy in some obscure comic magazine, then realized it was not running in my local paper, The Roanoke Times & World News (because there had to be room for Dr. Smock, right?). But it did run in the Richmond Times-Dispatch. Being too broke to spend the money every day to get a copy of an out of town paper, I pulled a pre-Google and read it for free: by going to the local library every Sunday afternoon and reading a week's worth of strips in one sitting.
I loved it and I started to piece together a history of the strip and its creator. Childress himself was syndicating the strip on his own - no big syndicate to support and promote him. I remember being impressed by that gutsy DIY attitude; I had no idea such a thing was even possible. He worked his way up as an independent and subsequently got Conchy picked up by the same folks that syndicated Walt Kelly's Pogo, Publishers-Hall.
Click to continue reading Q&A: James Childress & Conchy (1975)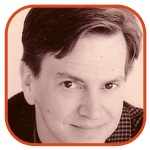 Posted by Tom Mason Categories: Editorials, Independent,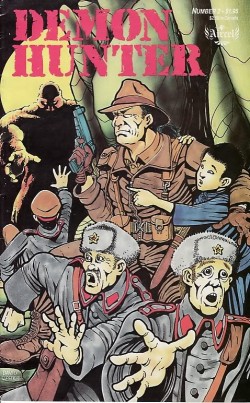 Barry Blair passed away earlier this week. A very talented writer-and-artist, he was one of the founders of Aircel Comics with the backing of Ken Campbell. The imprint got its name from Campbell's refrigeration company. Barry had a house stockpiled with a number of artists eager to create comics and they were all put to work churning out books for Aircel with titles like Elflord, Samurai and Warlock 5.
For a couple of years their books were very successful and featured work by Blair, Pat McEown, Dale Keown, Dave Cooper, Jim Somerville, Guang Yap and others during the black and white boom of the mid-1980s. When the market soured, Campbell was eager to shed the imprint. Rather than shut it down, he made a deal with Malibu Comics President Scott Rosenberg to take it over. Malibu was the parent company to Eternity Comics.
As part of the deal, Malibu would run the imprint and Barry would provide 4 books a month - a new book every Tuesday either by him or his studiomates or in some form of collaboration. In addition, Malibu would also sponsor Barry's green card - he wanted to move out of Canada to New York City and found a place in the shadow of the United Nations building. For a couple of years, Malibu published a wide variety of Aircel books - Barry's own adventure books, Dave Cooper's wild parodies, and even a Jim Somerville zombie book.
Click to continue reading Barry Blair and Aircel Comics
Read More

| Bleeding Cool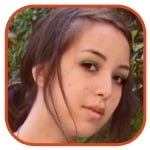 Posted by Robin Paulson Categories: Editorials, Independent,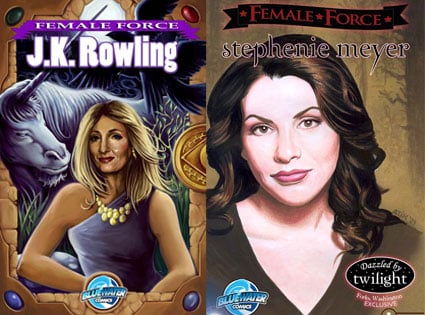 Bluewater Comics recently announced a JK Rowling edition of their Female Force series, set for a December release.
Unfortunately for Harry Potter fans, Twilight creator Stephenie Meyers is ahead of that curve, having her own biographical issue released in November.
While I have not had the privilege of reading the Hilary Clinton nor Sarah Palin issues, I just can't bring myself to give the series a chance. Maybe it's the awkward art, or perhaps it's just the title, Female Force—whatever it is, I can't imagine as to why either sets of fanatics will be willing to shell out money for it. Let's see if the Potterheads and Twihards prove us wrong.
Read More

| E! Online

© Gear Live Media, LLC. 2007 – User-posted content, unless source is quoted, is licensed under a Creative Commons Public Domain License. Gear Live graphics, logos, designs, page headers, button icons, videos, articles, blogs, forums, scripts and other service names are the trademarks of Gear Live Inc.