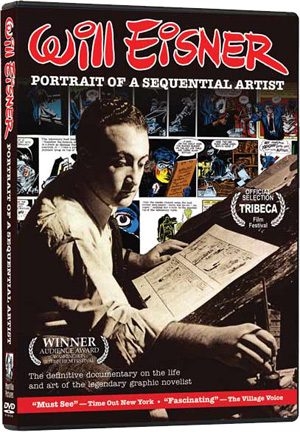 Check this out! Danny Fingeroth and The Society Of Illustrators are hosting Will Eisner: Portrait of A Sequential Artist on November 7.
It's "a full-length feature film documentary about the pioneering comics and graphic novel creator that includes interviews with Eisner and many of the foremost creative talents in the U.S., including Kurt Vonnegut, Michael Chabon, Jules Feiffer, Jack Kirby, Art Spiegelman (who also narrates the film), Frank Miller, Stan Lee, and Gil Kane."
Before the movie there's a buffet dinner and after the movie, there will be a panel discussion, led by Fingeroth, that includes Dennis O'Neil, Paul Levitz and movie's director, Andrew D. Cooke.
After the panel, there'll be a signing and a sale of DVDs of the movie and "selected works by Eisner," and works by the panelists.
Click to continue reading Dinner and A Will Eisner Movie
Read More

| Society Of Illustrators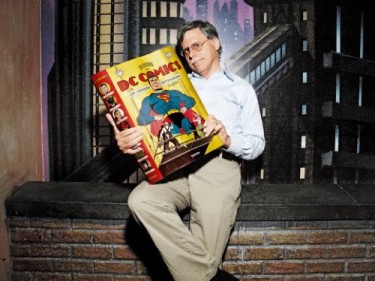 If you've been wondering what Paul Levitz has been doing since he left his office at DC Comics, I can tell you one of those things: teaching. He's an Adjunct Professor of Publishing at Pace University.
According to Pace, "during the Fall 2012 semester, Prof. Levitz will be teaching PUB 615, Comics & Graphic Novels. During the Spring 2013 semester he will be teaching a new course, PUB 619, The Future of Publishing: Transmedia, and he hopes to see many of the Pace M.S. in Publishing students in one or both of these classes."
Click to continue reading Paul Levitz, Legion of Super-Teachers
Read More

| Pace University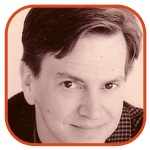 Posted by Tom Mason Categories: Editorials, Interviews, DC Comics,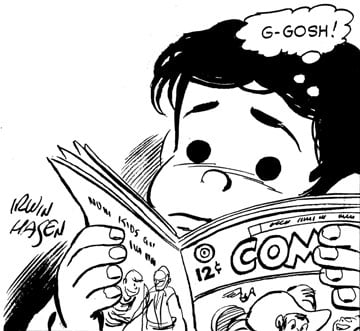 Artist Irwin Hasen was the co-creator (with writer Gus Edson) of the long-running comic strip Dondi, the poor little orphan boy who never aged in his 30+ year run (1955-1986).

But Hasen's career goes back to 1940 when he started in comic books, drawing for Harry "A" Chesler's shop. His later work includes Green Lantern, Justice Society and Johnny Thunder for DC and he's credited with creating one of my favorite old-school DC characters, Wildcat.

Now he's the subject of a new documentary: Irwin: A New York Story that's debuting as part of FilmColumbia in up in Columbia County (about two hours north of NYC) this weekend, October 24 at 1 pm at the Morris Memorial Theater.
Click to continue reading Irwin Hasen: A New York Story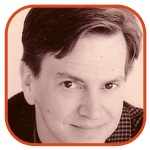 Posted by Tom Mason Categories: Editorials, Movies, Television, DC Comics, Marvel Comics,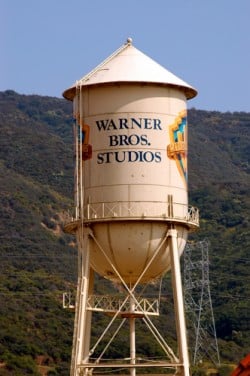 Well, at least Batman will still be published out of New York!
I'm no pundit and I'm certainly no reporter or journalist, and I'm not even a DC insider, although I should point out that before Paul Levitz bought Wildstorm, he tried to buy the company I co-founded, Malibu Comics.
I was saddened, though not surprised that Warner Bros. was splitting DC Entertainment into two divisions and keeping all their old school business in Manhattan. My sympathies go out to all DC employees who are getting let go and to all freelancers who are getting their books cut out from under them. This is not an easy time, and it's not going to get easier.
I think lost in all the discussion and rundown of DC's recent shift is that the biggest piece of the puzzle has yet to be explained or admitted to. Warner Bros. which folded DC Comics into a new company called DC Entertainment just a year ago, now took DC Comics out of that company and moved DC Entertainment – along with all of the money-making portions of the company – to the West Coast.
DC Comics, the comic book division, is now its own stand-alone entity. An island of old-school publishing left without its support network. This has been hailed as a victory for the comic book people.
It isn't. It's a wake up call.
Click to continue reading Warner Bros. Comics & Stories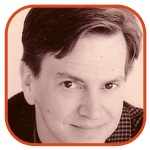 Posted by Tom Mason Categories: Editorials, Television, DC Comics, Marvel Comics,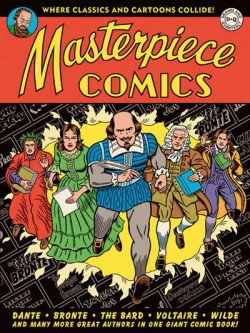 Is The Museum of Comic and Cartoon Art the smartest kid in class? Their fall education programs make me want to hit Hotwire for a cheap flight to NYC and spend a few months with a laptop and some pencils.
My old friend Danny Fingeroth, the Senior VP of Education for MoCCA, gets a tip of my cap for putting together an excellent slate of programs.
Here's a peek at the list:
Robert Sikoryak and Kriota Willberg are teaching "Anatomy For Cartoonists Workshop" (4 sessions). "This course will teach students how to create real or imaginary characters — in any style — that are consistent and believable." Bonus: "nude models will be employed." Nude models should never be unemployed, even in a recession.
Sikoryak is the author of the recently released Masterpiece Comics and his work appears frequently on The Daily Show with Jon Stewart. Kriota Willberg teaches anatomy for cartoonists and illustrators at The Center For Cartoon Studies.
Click to continue reading MoCCA: Paul Levitz, Stephen DeStefano, Robert Sikoryak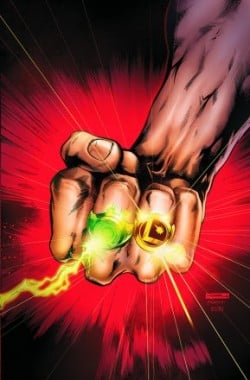 When it was announced that Paul Levitz would be leaving his position as President and Publisher of DC Comics and transitioning to writing comic books again, I thought it was a little weird. Kind of like the CEO of General Motors leaving the executive suite because he really wanted to tighten bolts down on the assembly line.
At least DC appears to be making a big deal about Paul's move by launching his return with the Legion of Super-Heroes #1, so he's not taking over some book that's already in decline. I've met Paul a bunch of times. We've chatted at con parties and had lunch and dinner together several times, especially when he was negotiating to buy Malibu Comics. I've even pitched him a couple of times in the past when he would visit the Warner Bros. lot in Burbank.
He has a lot of great industry facts and anecdotes in his head - we spent one lunch talking about paper trends and availability five years down the road (he kept track) as well as sales trends for comics during the various economic downturns over the industry's history (he kept track). Since the guy was almost my boss, and he probably paid for some if not all of those meals, I have a pro-Levitz bias.
Click to continue reading Paul Levitz: The Legion Of Super-Heroes #1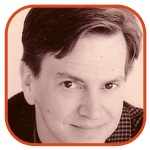 Posted by Tom Mason Categories: Editorials,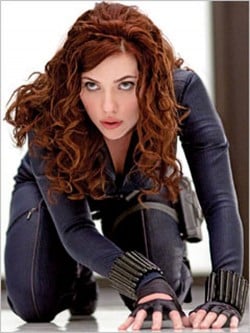 If you were surfing the internets this week, you might have discovered that movie director Walter Hill was a big fan of EC Comics, Paul Levitz wrote a comic book with a bondage scene, Bob Oksner drew pretty girls (which shouldn't be news to anyone, really), and Carrie Fisher doesn't like to be insulted (but then again, who does). If you missed these and other fascinating tidbits of digital wonder, keep reading:
Walter Hill: The most excellent writer and director, Walter Hill has had a hand in some of my favorite movies—48 Hours, Alien, The Long Riders, and The Warriors, to name just four. Over at The Hollywood Interview, they've got a career-spanning interview with him. And who knew he was a comic book fan? Says Hill, "I read a lot of the EC Comics back in the fifties. I never particularly liked superheroes…I particularly liked the EC comics because they were darker." More at the link.
Paul Levitz's Bondage Comics: Now that Paul has left DC and plans to return to writing regular comics, it might be fun to look at some of his past, pre-President of DC, work. Over at Steve Ditko's Comics Weblog, Bob H regularly posts lots of great Ditko art. One of the pieces up this week is a look at Stalker #2. Stalker was a short-lived 1970s series written by Paul Levitz, and illustrated by Ditko and Wally Wood, and in issue #2, they all got together to strap a woman down to play a Code-approved game that looks a little like the end of Braveheart (except for the last-minute heroic rescue part).
Click to continue reading Weekend Reading: Walter Hill, Carrie Fisher, Paul Levitz and Scarlett Johansson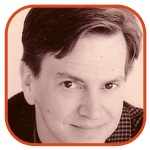 Posted by Tom Mason Categories: Editorials,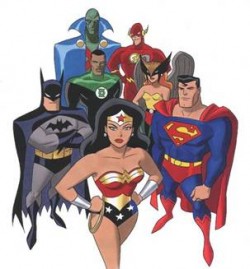 So, anything weird happen this week? Oh that! As you well know, Paul Levitz has stepped down from DC Comics, the company's now called DC Entertainment and Paul's going to be writing comics again. You don't need me to link to any of that, it's all over the news. But my favorite bit of speculation comes from Rich Johnston over at Bleeding Cool. He ponders the future of the direct market now that one of its major champions - and strong retailer advocates - has stepped down.
David Small: My old pal Tom Heintjes is the editor and guiding hand behind Hogan's Alley, one of the best magazines about comics published today. In between issues, he regularly posts content on the internet and sends out email newsletters to subscribers. The latest newsletter has a terrific interview with David Small discussing his graphic novel Stitches.
Click to continue reading Weekend Reading: Paul Levitz, David Small, Gus Grimly, and Alan Grant!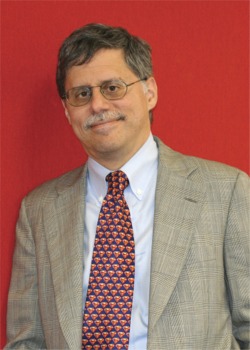 A day in the life of the newly-unemployed comic book president.
9am: Launch new blog: FormerDCPresident.blogspot.com.
9:15am: "Office of Paul Levitz. Paul speaking." "Hi, it's Paul." "This is Paul." Practice answering own phone.
9:30am: Conference call with Jemas, Alessi, Jeanette, Shooter and Rosenberg. Make plans for regular poker game.
9:45am: 3 emails from Mark Millar. Not my problem. Delete-delete-delete.
10:20am: How's this iPhone thing work again?
11am: Drop by DC. Place Carlin in charge of E. Nelson Bridwell's ashes.
11:15am: Talk to Bob Wayne. Get added to comp list.
11:30am: Human Resources…inhuman resources…could be title for new mini-series.
Noon: Lunch with Diane. Try to explain all the different Robins and Batgirls to her. She keeps getting Streaky the Supercat and Comet The Super-Horse mixed up. Should I even mention Beppo?
Click to continue reading PAUL LEVITZ'S DIARY
© Gear Live Media, LLC. 2007 – User-posted content, unless source is quoted, is licensed under a Creative Commons Public Domain License. Gear Live graphics, logos, designs, page headers, button icons, videos, articles, blogs, forums, scripts and other service names are the trademarks of Gear Live Inc.