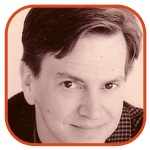 Posted by Tom Mason Categories: Reviews, Independent,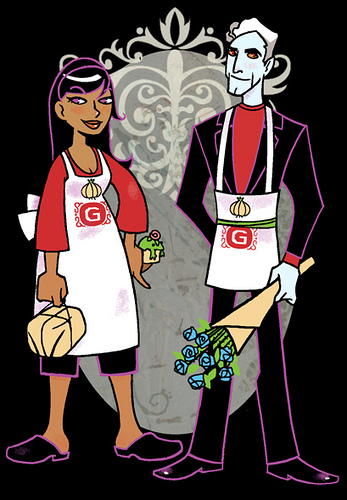 Kids refusing to follow their parents into the family business is a time-honored tradition in fiction and in real life. But what if your parents are vampires and you'd rather do your own thing? That's the fun premise behind Lea Hernandez's new Indiegogo project, The Garlicks.
Hernandez is an award-winning writer/artist who's already notched five graphic novels so she knows what she's doing. Lea has a terrific cartooning style that's bright, expressive and full of fun, perfect for vampire comedy. And she's got a pile of fans that include Neil Gaiman, Jim Lee and Kurt Busiek, who all know a good thing when they see it.
And you will too, once you head over to Indiegogo and have a look.
[Artwork: The Garlicks, © Lea Hernandez]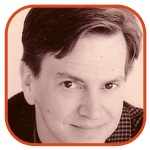 Posted by Tom Mason Categories: Editorials, DC Comics, Marvel Comics,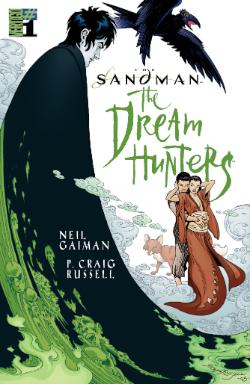 One of the great, eclectic masters of comic book art is P. Craig Russell.
Since he burst on the scene in the Marvel comics of the 1970s (Killraven), then jumped to projects like Night Music, Michael Moorcock's Elric, Sandman, Fables and so many others.
He's worked with everyone from Roy Thomas and Don McGregor to Neil Gaiman and Mike Mignola.
And along the way, he's collected Kirby and Eisner awards and an army of fans.
Now, thanks to Kickstarter, he's getting ready to launch P. Craig Russell's Guide to Graphic Storytelling, a "a web series (and companion DVD) consisting of educational videos that teach the art of graphic storytelling, also known as 'Comics.'"
Here's the coolness from their Kickstarter pitch:
Click to continue reading P. Craig Russell: Graphic Storytelling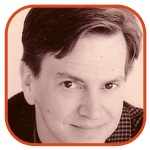 Posted by Tom Mason Categories: Editorials,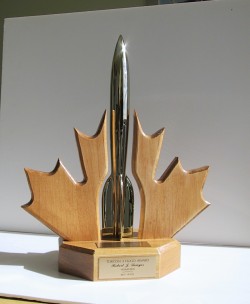 I love awards, although it's just an honor to be nominated, right? The Hugo Awards are named for Hugo Gernsback, the founder of Amazing Stories. They are science fiction's most celebrated award and are sponsored by the World Science Fiction Society, who hands them out at each year's Worldcon. They've been around since 1955, and the new 2010 nominees have just been announced.
The good news for funnybook fanatics is that the Hugos have a comic book category and this year's nominees (under the heading of "Best Graphic Story") offer a pretty wide-ranging bunch.
In alphabetical order, they are:
Batman: Whatever Happened to the Caped Crusader? Written by Neil Gaiman; Pencilled by Andy Kubert; Inked by Scott Williams (DC Comics)
Click to continue reading Hugo Awards: Neil Gaiman, Phil Foglio, Howard Tayler and Captain Britain
Read More

| John Scalzi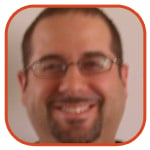 Posted by David Torres Categories: Reviews, DC Comics,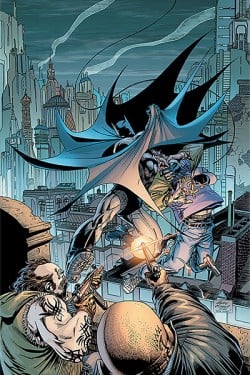 Rating: ***1/2*
Part two of "Whatever Happened to the Caped Crusader" is finally here. After a long delay, we see the conclusion of the so-called last Batman story. Is it really the last story? Of course not. The story of Batman does not end here. It is simply a new beginning. A new beginning for Bruce and a new beginning for the world of Batman.
In the coming weeks, we will see a new man take over the role of Batman with the end of "Battle for the Cowl". Then we will see this new Batman, along with a new Robin, fight crime as the new dynamic duo. But before all of this happens, we have the conclusion to this story. I enjoyed the first chapter of this story. It continued the surreal type of storytelling that we saw Grant Morrison present with his RIP storyline. I think the difference in this tale and that one is that although it was surreal, I still understood what was going on in "Whatever Happened" and I enjoyed the overall story. I didn't have to reread it the way I did with RIP.
In "Whatever Happened to the Caped Crusader" Batman is dead - or at least he appears to be. A funeral is being held in Crime Alley with all of his friends and enemies coming to pay their respects. Batman is viewing all of this with a mysterious stranger. Part one ended with Batman trying to figure out what's going on. So what is going on here? Lets see…......
Click to continue reading DC Comics Review: Detective Comics #853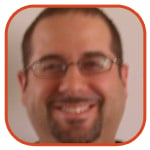 Posted by David Torres Categories: Reviews, DC Comics,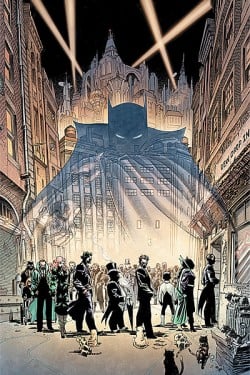 This month's issue of "Batman" is a big one. It's part one of the two-part storyline, "Whatever Happened to Caped Crusader" which is written by Neil Gaiman and illustrated by Andy Kubert. This story is an homage to classic Alan Moore Superman story "Whatever Happend to the Man of Tomrrow?" Does Gaiman live up to the story? In my opinion no, but it's still a pretty good story with fantastic artwork by Andy Kubert. DC has really dropped the ball in regards to the Kubert brothers. Both of them have not had long runs on books and have been regulated to short stints or covers. I hope this changes in 2009.
As for this story, it's kind of like the stories that Grant Morrison has been telling over the past few months with "RIP" where it's not your normal run of the mill Batman story and everything feels abstract or like a dream. The only difference here is I didn't like what Grant Morrison was doing with his Batman stories, but I do like what Gaiman is doing here in the beginning of this story.
Click to continue reading DC Comic Review: Batman #686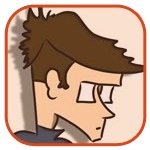 Posted by Kris Madden Categories: Editorials, Reviews, Site Announcements, Site Features, Independent,
February 2005: Scott McCloud gave a speech at TED regarding what he saw as a possible future for the medium of comics, and called it "infinite canvas". He pointed out that if comic book artists viewed the computer as a window into space then panels could be arranged in more dynamic ways. And not only dynamic, but artists would have an endless number of variations for their panel compositions.The narrative's movement would not be constrained to the dimensions of paper, but instead would be free to move in anyway needed to best tell the story. McCloud gives two examples of this in his speech of this movement and ends with a plea for the expansion of comic books in this format.
February 2009: Microsoft Labs developer Ian Gilman took the idea and ran with it. He created a sequential-art viewing platform, which provides users with the ability to create exactly what Scott McCloud spoke about in his 2005 TED talk. The platform, naturally titled "Infinite Canvas", is in beta testing right now. You can read about its development on his blog.
You can also play around with it and read other comics users have submitted, including artists like "Neil Gaiman and, of course, Scott McCloud.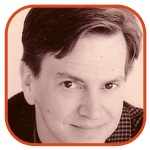 Posted by Tom Mason Categories: Editorials,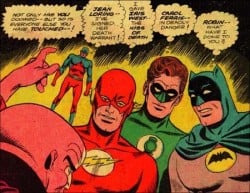 HOLY BILL FINGER! If this is what happens when DC kills Batman, then by all means, please, kill him every 30 days. Batman #686 ("Whatever Happened To The Caped Crusader?" Part 1 of 2) goes on sale February 11, just a few days from now, and while it's great to see the caped geezer creak ever closer to issue #700, it's even better when the road is paved with Neil Gaiman and Andy Kubert.
DC's promotional copy includes this phrase: "Delving into the realms of life, death and the afterlife, Gaiman leaves no stone unturned as he explores every facet and era of Bruce Wayne's life." But all you really need to do is check out the preview pages here. If you can't spell "must have" from all the letters in the word balloons, you aren't trying.
See how many geek references you can spot in just the sample pages. This two-issue story looks like a great treat for Batman fans, and fans who may have abandoned Robin's bear in recent years.
DC has the menu of assorted cover gimmicks lined-up (one of them by Alex Ross even), but they don't really need them. This'll sell more than enough copies to cover Bob Schreck's severance. I'm not even going to bother to wait for the inevitable trade; I'm on this Wednesday afternoon. Full color, 48 pages, $3.99. This is how to pry the rent money from my hands, DC.
(Artwork ©2009 DC Comics, Inc.)
© Gear Live Media, LLC. 2007 – User-posted content, unless source is quoted, is licensed under a Creative Commons Public Domain License. Gear Live graphics, logos, designs, page headers, button icons, videos, articles, blogs, forums, scripts and other service names are the trademarks of Gear Live Inc.