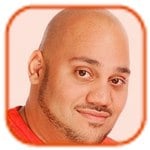 Posted by Andru Edwards Categories: Marvel Comics,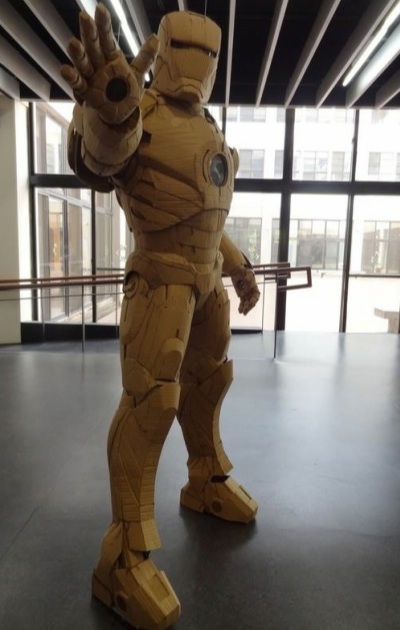 Let's be honest--we've all wanted to rock an Iron Man suit, right? We just aren't millionaire superheroes, which makes it fairly impossible. The next best thing, though? This awesome, wearable Iron Man suit that's made of cardboard.
Made by Kai-Xiang Xhong using the process of pepakura, he has taken regular cardboard and turned it into a work of art. Again, this thing is fricken wearable! Kai-Xiang decided to leave the colors and textures as they are, but if you're up for replicating it, feel free to bust out some red and brass-colored spray paint.
Check out more of his work here.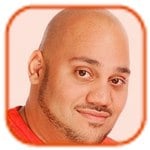 Posted by Andru Edwards Categories: Movies, Marvel Comics,
While negotiations with Robert Downey, Jr. about returning for Iron Man 4 and more Avengers movies have proven to be challenging, Marvel continues to plan for an immense branching out of its comic book adaptation films. According to The Hollywood Reporter:
Marvel has a writing program it uses as a concept generator and has scripts for Blade and Ms. Marvel features, for example. Doctor Strange, Iron Fist, Black Panther and The Runaways are other projects on the horizon. The company slowly has been reacquiring licenses to characters it lost during the 1990s, snapping up Blade, Ghost Rider, Power Man and Daredevil in the past year alone.
A Ms. Marvel movie has us excited, mostly because superhero movies that are centered on women are very few and far between. A new and improved Blade reboot would be welcome as well.
Read More

| The Hollywood Reporter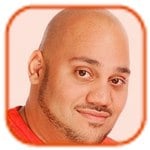 Posted by Andru Edwards Categories: Movies, Marvel Comics,
The long-awaited trailer for Thor: The Dark World is finally here, offering a look at the main characters in the film, like Malekith (played by Christopher Eccleston.) Thor: The Dark World hits theaters on November 8, 2013.
Just as Marvels "Thor: The Dark World" continues the big-screen adventures of Thor, the Mighty Avenger, as he battles to save Earth and all the Nine Realms from a shadowy enemy that predates the universe itself. In the aftermath of Marvels "Thor" and "Marvels The Avengers," Thor fights to restore order across the cosmos…but an ancient race led by the vengeful Malekith returns to plunge the universe back into darkness. Faced with an enemy that even Odin and Asgard cannot withstand, Thor must embark on his most perilous and personal journey yet, one that will reunite him with Jane Foster and force him to sacrifice everything to save us all.
Check out the trailer after the break!
Click to continue reading Thor: The Dark World trailer [Video!]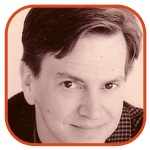 Posted by Tom Mason Categories: Editorials, Movies, Reviews, Marvel Comics,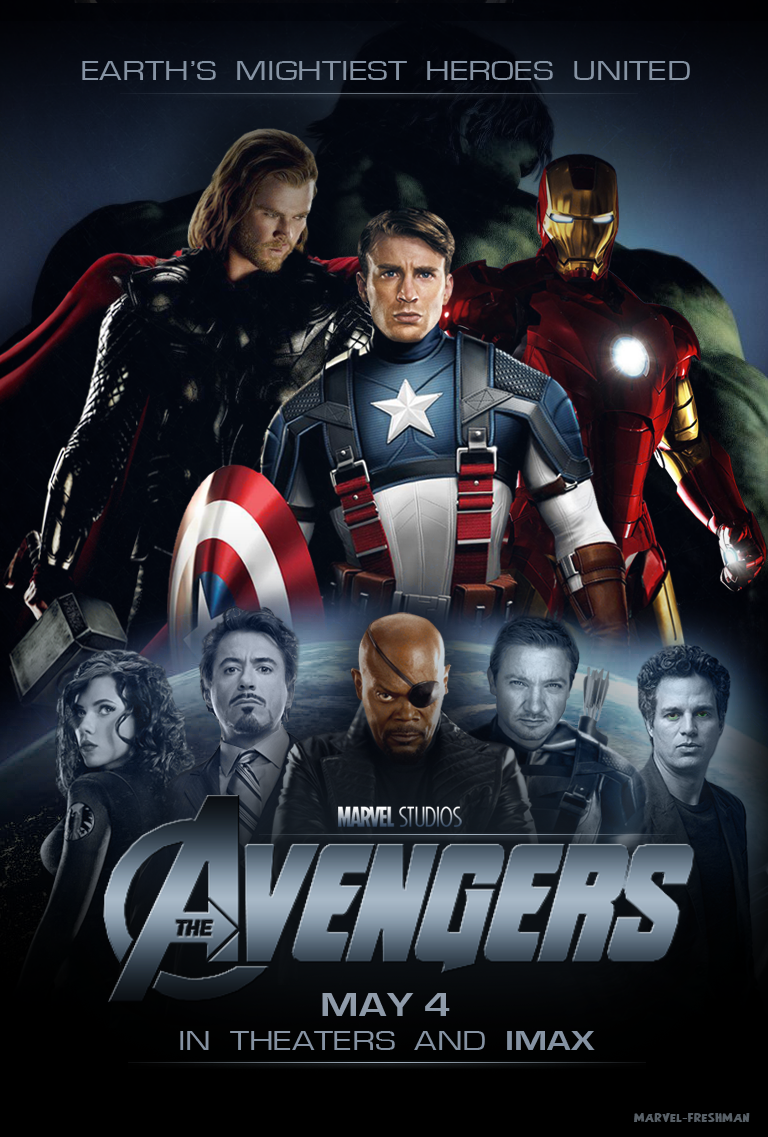 Yeah, my bad. I finally got around to seeing The Avengers on the big screen with my old pal Dave Olbrich (he was seeing it for the third time).
I'll echo what is probably the view of 99% of the super-hero movie audience: (1) I loved it and (2) where was this movie when I was 13?
Afterwards, I had a few thoughts.
I was surprised by the sudden death of what I thought was a fairly major character in the continuity. I know Joss Whedon always likes to kill off someone in his movies – I'm sure the first draft of Toy Story had a sacrifice from Mr. Potato Head – so I should've been better prepared. But I wasn't. Sad to lose the character and sadder that the actor has lost a pretty good gig.
Tom Hiddleston was riveting as Loki, an excellent performance capturing the character's grandiose plans and his petty humanness. Here's hoping he gets as good a role in subsequent years and doesn't end up playing a Russian mobster on Person of Interest, or the put-upon dad in some lame sitcom.
This is my favorite Scarlett Johansson movie. And yes, I've seen more than one. Including that one. And that one too.
Click to continue reading The Avengers: I Finally Catch Up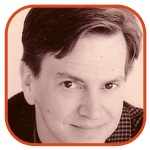 Posted by Tom Mason Categories: Editorials, DC Comics, Marvel Comics,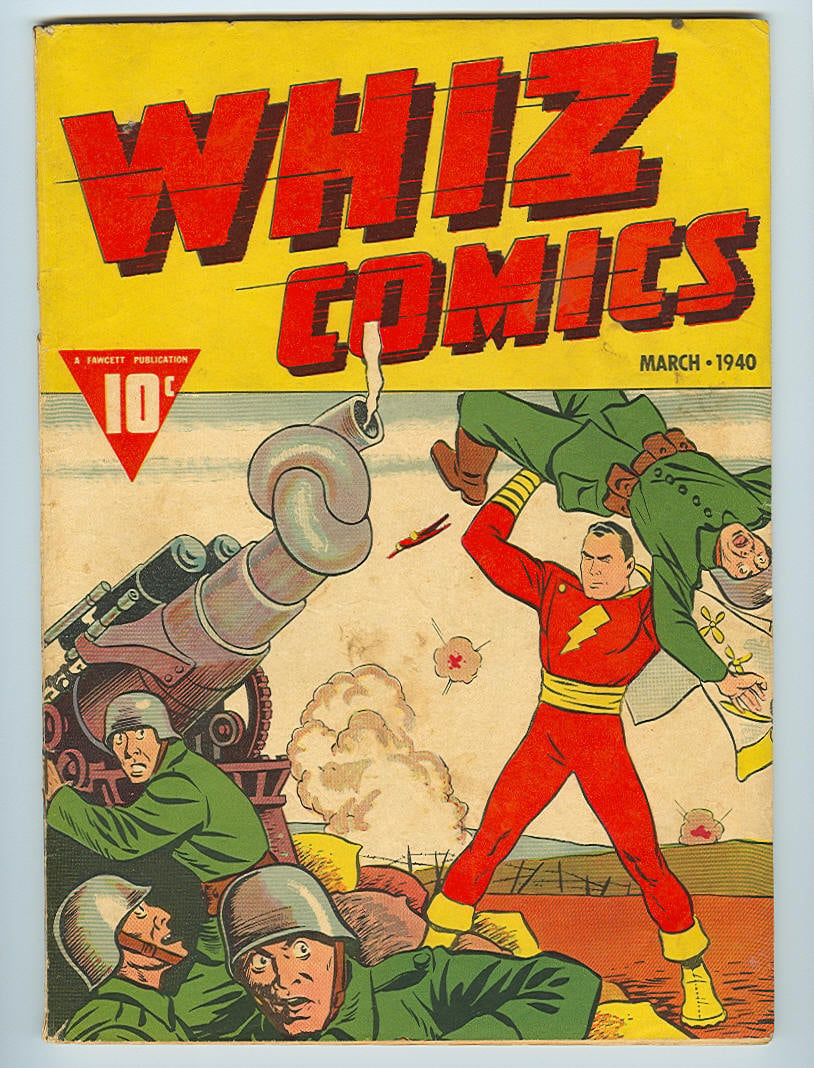 As you may have already heard, DC Comics is changing the name of Captain Marvel, a superhero who dates from the 1940s.
He'll now be officially called by his magic word: Shazam! That's the word that changes poor red-shirted newsboy Billy Batson into the fully-grown Captain Marvel.
That's the equivalent of changing the name of Superman to "Up, Up And Away!" but DC says it has to be done. There's confusion in the marketplace since Marvel Comics also has a Captain Marvel of their own.
Marvel's Captain Marvel was created after DC Comics sued the original Captain Marvel's publishers (Fawcett) and drove them out of business, leaving a Captain Marvel void in comics. Years later, DC acquired the rights to the Fawcett Captain Marvel, which they could publish, but only under the Shazam! name so as not to compete with Marvel's trademark. Are you following all of this or do you need a moment?
Click to continue reading My Name Is…Shazam!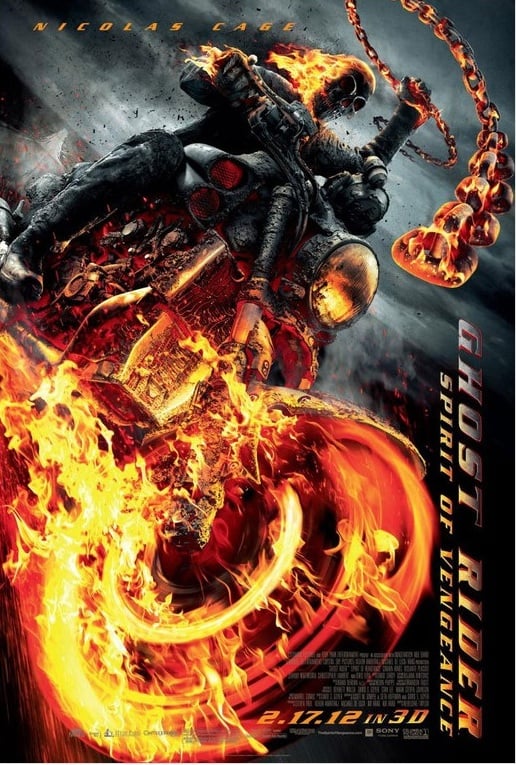 So I'm watching the trailer for the new Ghost Rider movie, Ghost Rider: Spirit of Vengeance with Nic ("I'll do anything!") Cage and it dawns on me.
Nowhere in the trailer is there a mention of Marvel Comics. No attempt to tie it into the Marvel Universe.
No mention that it's from the company that brought you Captain America, Iron Man and Fantastic Four. There's a Marvel Knights logo that flashes oh-so-briefly onscreen at the beginning but that's hardly the same.
Even the homepage for the Sony release doesn't play up the Marvel connection.
It's just a movie about a biker with a flaming head. Trying to help a woman and her little boy.
The same plot as Jean-Claude Van Damme's Nowhere To Run and dozens of other movies.
Click to continue reading Ghost Rider: Spirit Of Vengeance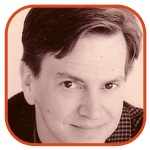 Posted by Tom Mason Categories: Editorials, DC Comics, Marvel Comics,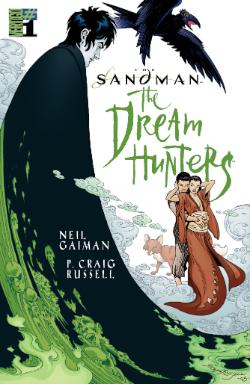 One of the great, eclectic masters of comic book art is P. Craig Russell.
Since he burst on the scene in the Marvel comics of the 1970s (Killraven), then jumped to projects like Night Music, Michael Moorcock's Elric, Sandman, Fables and so many others.
He's worked with everyone from Roy Thomas and Don McGregor to Neil Gaiman and Mike Mignola.
And along the way, he's collected Kirby and Eisner awards and an army of fans.
Now, thanks to Kickstarter, he's getting ready to launch P. Craig Russell's Guide to Graphic Storytelling, a "a web series (and companion DVD) consisting of educational videos that teach the art of graphic storytelling, also known as 'Comics.'"
Here's the coolness from their Kickstarter pitch:
Click to continue reading P. Craig Russell: Graphic Storytelling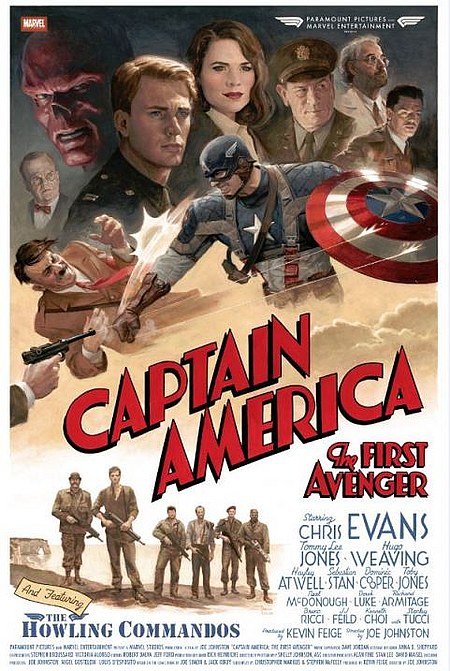 I don't collect movie posters, but I could easily make this one my first.
[Artwork: Captain America movie poster, © Marvel Comics]
Read More

| Cap Poster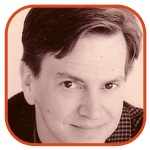 Posted by Tom Mason Categories: Editorials, Movies, DC Comics, Marvel Comics,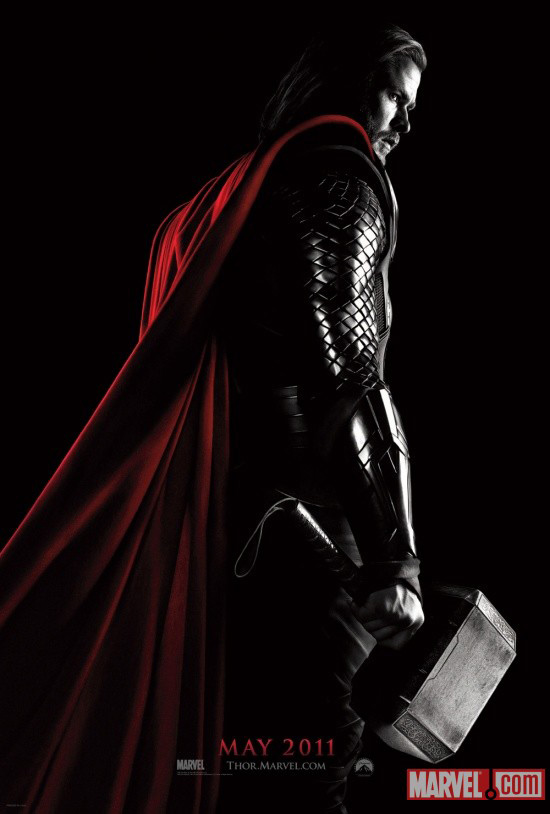 So, is there some kind of comic book movie out this weekend or what?
Yes, that's right. Mighty Marvel Comics has unleashed one of its least-likely-to-star-in-a-hit-movie characters into his own hit movie: Thor. Word of mouth seems strong, box office seems stronger than Vin Diesel and by Odin's beard we'll probably be looking at Thor II and Son Of Thor before too long.
(In Son Of Thor, Thor's misunderstood teenaged son swings his mighty, but lesser, hammer in Manhattan around a cast of 90210/Gossip Girl lookalikes while trying to find love with that year's Kristen Stewart.)
Can Edgar Wright's long-awaited Ant-Man movie be far behind?
Marvel does a great job with their movies - they have a similar look and style, they churn them out with the punctuality of a European train, and they're either profitable or wildly profitable.
Click to continue reading The Mighty Thor Scores!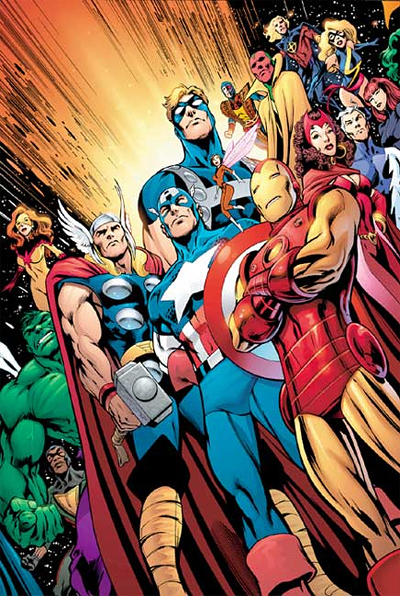 HOLLYWOOD, CA - Call it "Avengers Reassembled!"
Marvel Comics today announced that even though their new all-star superhero movie The Avengers won't debut in theaters until 2012, they will reboot it for 2013.
Said Avengers executive producer Avi Arad, "It's important to get an early jump and stake out our release dates." He added that the easiest way to do that and guarantee another hit movie for for the company is to remake a movie that's almost certain to be a hit.
Marvel's rationale is borne out by the facts of movie production and audience tracking. "Word of mouth on the first Avengers movie is Snakes On A Plane huge," Arad said. "But we've got superheroes."
Arad added that by the time the first Avengers film debuts in theaters and appears on DVD, enough people will have seen it that they will be clamoring for something new. But they'll also want something that's familiar and reliable so they don't feel like they've wasted the price of a movie ticket.
Click to continue reading Marvel Reboots The Avengers Movie For 2013!
© Gear Live Media, LLC. 2007 – User-posted content, unless source is quoted, is licensed under a Creative Commons Public Domain License. Gear Live graphics, logos, designs, page headers, button icons, videos, articles, blogs, forums, scripts and other service names are the trademarks of Gear Live Inc.