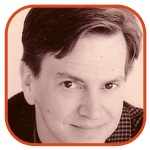 Posted by Tom Mason Categories: Movies, IDW Publishing,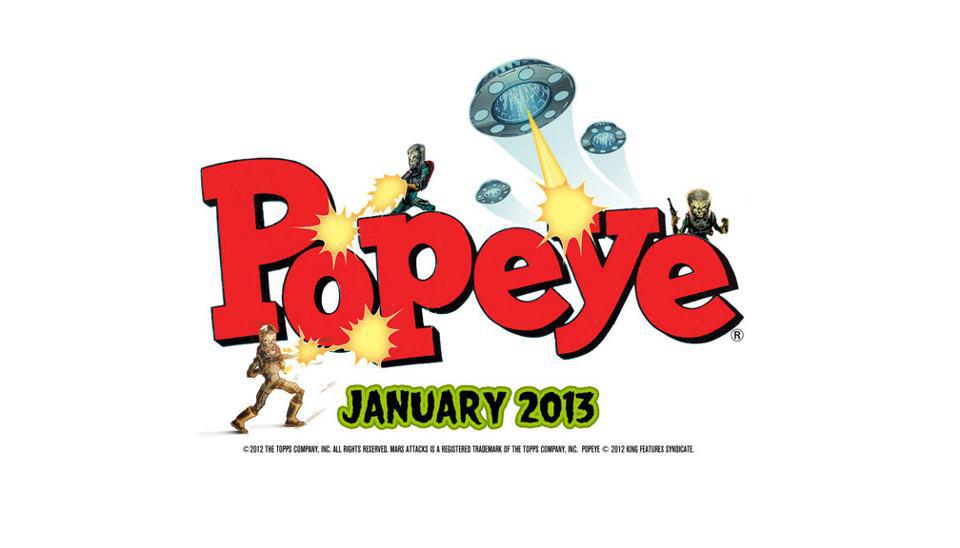 It was only a matter of time before these two crazy kids got together. IDW has just announced Mars Attacks Popeye, a special comic written by Martin Powell and illustrated by Terry Beatty that's scheduled for January 2013.
It combines the concepts of two titles that IDW already publishes, Popeye and Mars Attacks.
Click to continue reading Mars Attacks Popeye!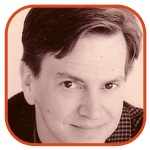 Posted by Tom Mason Categories: Editorials, Movies, DC Comics,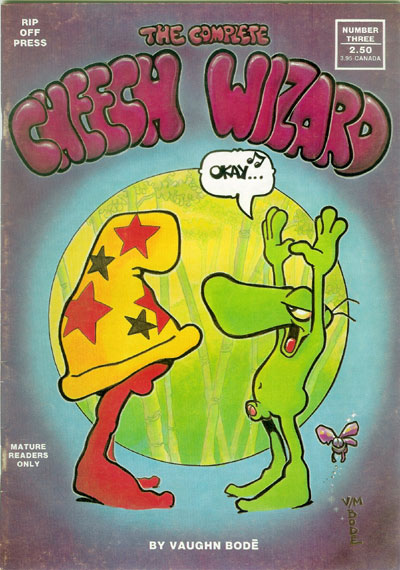 With all the talk of DC's big reboot, I thought it would be interesting to take a look at something Grant Morrison, Mark Waid, Mark Millar, and Tom Peyer put together for DC back in 1998: Superman 2000. And it was. I would totally read these comics.
Now let's see what else can be read:
Euro: I always get a kick out of it when someone reads their first graphic novel. Karen at the Euro Crime blog (a terrific blog for crime fiction) read a Doctor Who graphic novel. Her verdict: "looks beautiful but doesn't take long to read!"
Halloween: It's never too early to talk about The Halloween Legion, a new project from Martin Powell.
Bambi: It wasn't always a classic of children's literature as some might suspect. The Storyboard blog at the Walt Disney Family Museum breaks it down. Bonus: rabbit death.
Click to continue reading Weekend Reading: Reboots, Disney, Superman and Cheech Wizard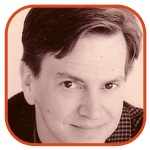 Posted by Tom Mason Categories: DVD, Editorials, Marvel Comics,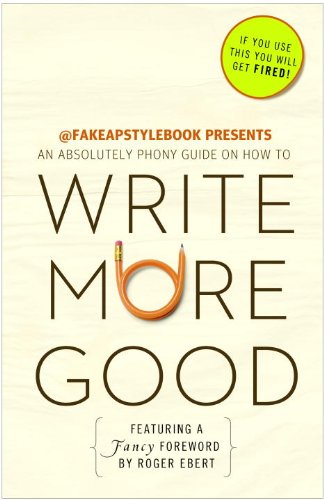 Everyone who's anyone in the indie comics scene is currently at MoCCA Fest 2011 in New York. But me? I'm just linking to stuff.
Write: Comic book retailer and blogger Mike Sterling is part of a group that runs Fake AP Stylebook. They've got a book out, Write More Good, and for those of us who love to laugh, it's a must-have. Back away from the DC and Marvel relaunches and put your money to a better use. Here's a taste from the book: "While it's tempting to call them baristi because of the Italian roots, the plural of barista is journalism majors."
It even got a nice review in The New Yorker. "Write More Good, like the account from which it grew, is a tongue-in-cheek takedown of an industry already on shaky ground."
Maberry: Marvel Comics writer Jonathan Maberry is also a novelist. SF Signal breaks down his latest Joe Ledger novel and gives it thumbs up. "Great conspiracy thinking with large events; misdirection; interesting, complex criminals who don't like each other; a great dog and destruction of one of Maberry's favorite writing places!"
Click to continue reading Weekend Reading: Maberry, Wes Craven, Tamara Drewe and Dave Dorman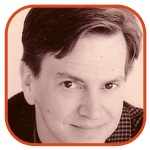 Posted by Tom Mason Categories: Editorials, Interviews, Movies, Reviews, DC Comics,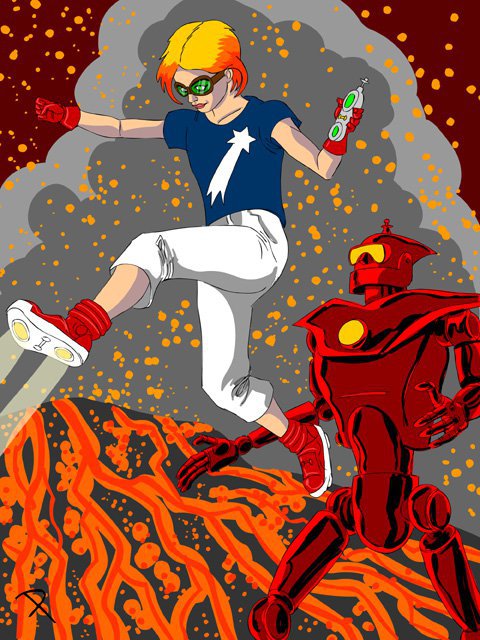 I have an idea for a great drinking game. Surf the internet and every time you come across a link to Bleeding Cool's expose of Rob Granito, take a drink. You'll be Lohan'ed before Monday. In the meantime, I await the Bluewater biography of Mr. Swipey McSwipe-swipe.
Let's see what else is out there:
Batman: The writer Lance Mannion tries to teach his sons about Batman.
Liberty: Writer Martin Powell gets interviewed at Broken Frontier. Subject: his children's books and The Halloween Legion and Liberty Unlimited, both of which I'm really looking forward to.
Blood: Mark Wheatley, Marc Hempel and Ricky Shanklin's graphic novel Blood Of The Innocent is marching toward the big screen. Breck Eisner (The Crazies) is attached to direct and Bill Marsilii (Deja Vu) is writing the screenplay. According to Scoop: "The original comic book series set Dracula against Jack the Ripper and was published by Warp in 1985."
Click to continue reading Weekend Reading: Batman, Clint, Shooter, Granito And Rozum!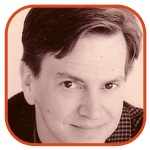 Posted by Tom Mason Categories: Editorials, Reviews, Independent,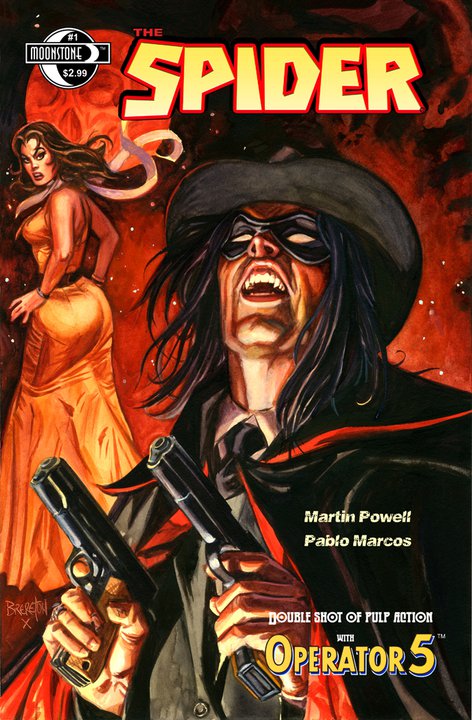 Before The Punisher, before Batman, even before Superman, there was The Spider, Master of Men. The classic pulp hero was created in 1933 by Harry Steeger (co-founder of Popular Publications) to compete with the other pulp crime-fighter, Street & Smith's The Shadow.
Now, here it is 70 + years later and The Spider is back, now as a comic book character in his first ongoing series, courtesy of award-winning writer Martin Powell and artist Pablo Marcos. The cover is by Dan Brereton (The Nocturnals), and the interior coloring is by Jay Piscopo.
The Spider #1 debuts this week from Moonstone Books as part of their ""Return of the Originals" publishing program.
Here's the Moonstone pitch: "There was no escape for Nita Van Sloan, abducted by a horde of inhuman monstrosities, doomed to become the victim of a diabolical experiment. The Spider, Master of Men, strikes back with a vengeance, fighting alone against the brutally brilliant creator of the Frankenstein Legion, in a desperate race against time to save the only woman who shares his darkest secrets!"
Click to continue reading The Spider #1: Martin Powell & Pablo Marcos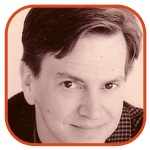 Posted by Tom Mason Categories: Editorials, Reviews, Dark Horse Comics, Independent,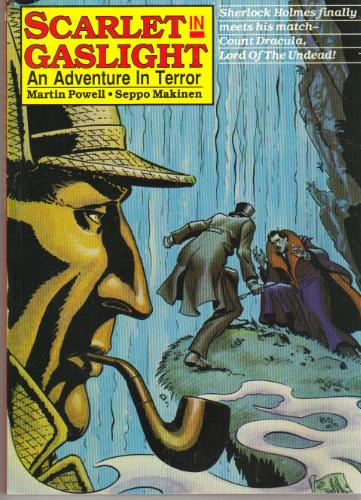 Back in the day, one of the comic books that I was peripherally involved with was Scarlet In Gaslight, a Sherlock Holmes & Dracula mini-series. And I'll clarify that right away by saying that I had nothing to do with its creation.
It was created and written by Martin Powell, and illustrated by Seppo Makinen and after it was acquired by Malibu Comics for its Eternity imprint, it was edited by Chris Ulm. My role was limited to reading the issues as the original art came in. Ulm would drop it off on my desk and say, "You gotta read this." I was later the art director for the first collected edition.
Malibu was a creator-owned publisher back in those days, and the rights to Scarlet In Gaslight were held by the creators. In the years since its original publication, Martin has done an excellent job of keeping the collected edition in print. Its last edition is sold out, but the good news is that it's coming back, along with other Martin-based projects.
Click to continue reading Scarlet In Gaslight Is Back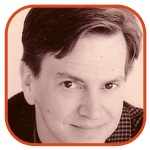 Posted by Tom Mason Categories: Editorials, Independent,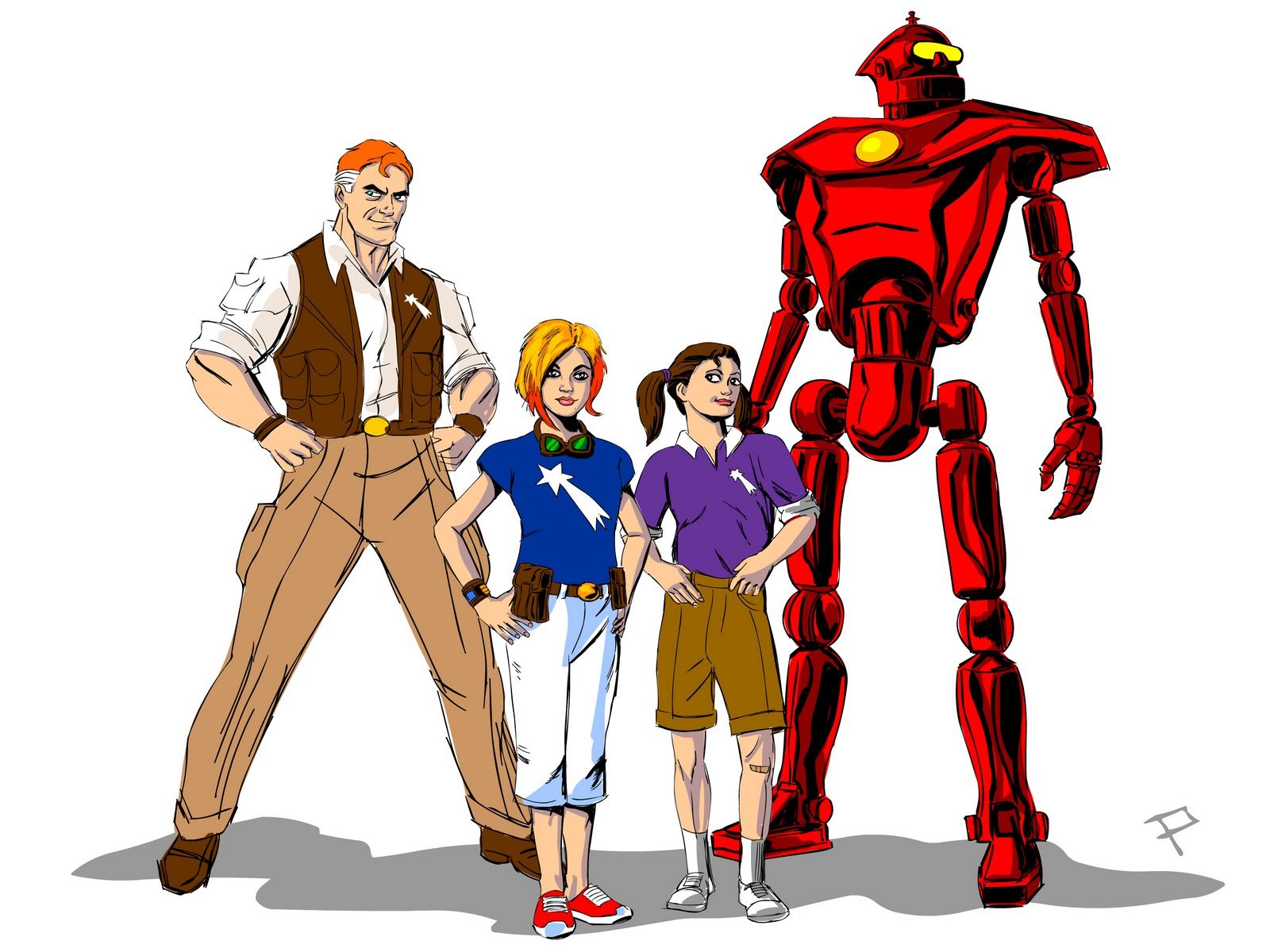 My pal
Martin Powell
and artist Jay Piscopo have a project coming up that I really can't wait to see:
Liberty Unlimited
.
Martin says this all-ages sci-fi/mystery adventure series is "in the grand tradition of Doc Savage and Jonny Quest," with a little bit of Nancy Drew thrown into the mix too.
According to Martin, the series is "still in its early development stages."
The really nice piece of promotional art here highlights the cast: Libby the future-girl, her best friend Zoey, Libby's super-scientist dad, and their bodyguard, the mechanical marvel Red Rover.
Click to continue reading Sneak Peek: Liberty Unlimited by Martin Powell & Jay Piscopo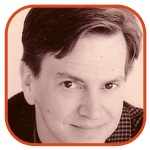 Posted by Tom Mason Categories: Editorials, Interviews, Reviews, Television, DC Comics, Image Comics, Independent, Marvel Comics,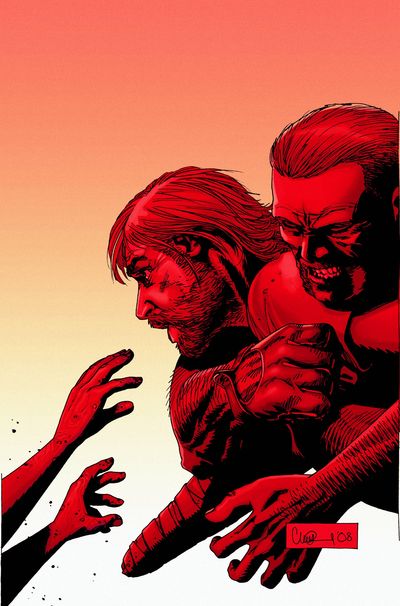 Happy Halloween to all of you!
My costume this year is simple - I'm going to walk around with my iPad and call myself The Future Of Comics. Which, I admit, is something I do pretty much every day.

First off, congratulations to my pals at Boom! Studios and their sales on Stan Lee's Soldier Zero #1. And kudos to Boom for sharing their actual numbers.

And if you'd like a 10-page freeview of the November release of Stan Lee's The Traveler #1 by Mark Waid and Chris Hardin, Scoop has that for you too.

Let's see what else is out on the internets...

Zombies: Pop culture historian Jim Beard writes about the Walking Dead phenomenon that will soon be sweeping the nation thanks to the new AMC TV series.

Beard, by the way, is the editor of a new anthology that looks back at the Batman TV series of the 1960s, Gotham City: 14 Miles.
Click to continue reading Weekend Reading: Halloween, Stan Lee, and The Walking Dead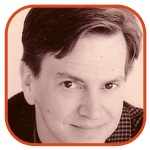 Posted by Tom Mason Categories: Editorials, Independent,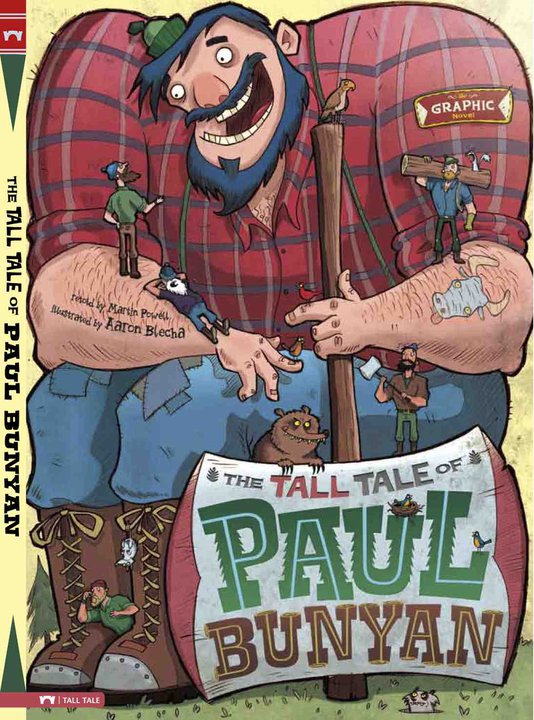 Congratulations to my old pal Martin Powell. His graphic novel, The Tall Tale of Paul Bunyan won the Gold Medal in the 2010 Moonbeam Children's Book Awards in the Comics and Graphic Novels category.

I've known Martin since the go-go 1990s when Malibu Comics published his Sherlock Holmes comics, Scarlet In Gaslight and A Case of Blind Fear, among others (usually with artist Seppo Makinen). With artist Patrick Olliffe, Martin also adapted Mary Shelley's Frankenstein, a book that's well worth seeking out.

The Tall Tale of Paul Bunyan, written by Powell, was illustrated by Aaron Blecha, and published by Stone Arch Books.
[Artwork: The Tall Tale of Paul Bunyan]
Read More

| Aaron Blecha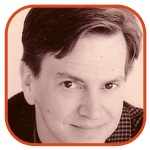 Posted by Tom Mason Categories: Editorials, Movies,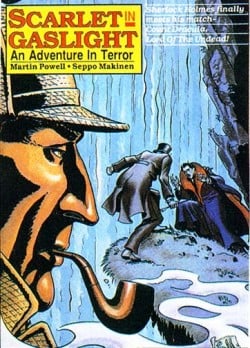 Now that a new Sherlock Holmes movie is about to debut with Robert Downey, Jr. and Jude Law as the celebrated detective and his erstwhile medical companion, I managed to remind myself through a haze of egg nog fog that I have a Holmes connection in my past.
Almost everyone has at least one showbiz encounter with a celebrity or famous person. The internet is chockful of them, but Mark Evanier has the best ones. He lives the kind of life that resembles 1940s Hollywood where you could spend all day working with, say Dick Powell or Bette Davis, then just walk into a restaurant and bump into Clark Gable or Myrna Loy and join them for a burger and fries. I too have a showbiz encounter but mine involves Sherlock Holmes, and we never had lunch together.
Years ago, I was working for Malibu Comics which was getting ready to publish a collection of Martin Powell and Seppo Makinen's moodily-gothic Scarlet In Gaslight mini-series featuring Sherlock Holmes up against Dracula. Somebody, I believe it was Martin, suggested that based on the subject matter, wouldn't it be great if Nicholas Meyer could be persuaded to write the introduction. At that time, Meyer had written a couple of very well-regarded Sherlock Holmes novels, The Seven Percent Solution and The West End Horror, as well as the screenplays for The Seven Percent Solution and Time After Time (H.G. Wells Vs. Jack The Ripper) and been responsible for two of the best Star Trek movies (Star Trek II: The Wrath of Khan and Star Trek IV: The Voyage Home). So a big name indeed, in the land of the funnybook fanatic. And while his name on the cover might not have driven many sales, it would still be cool to get it.
Click to continue reading Nicholas Meyer, Sherlock Holmes and Scarlet In Gaslight
© Gear Live Media, LLC. 2007 – User-posted content, unless source is quoted, is licensed under a Creative Commons Public Domain License. Gear Live graphics, logos, designs, page headers, button icons, videos, articles, blogs, forums, scripts and other service names are the trademarks of Gear Live Inc.