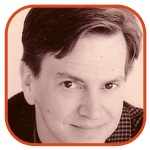 Posted by Tom Mason Categories: Editorials, Interviews, Movies, Reviews, Dark Horse Comics, DC Comics, Marvel Comics,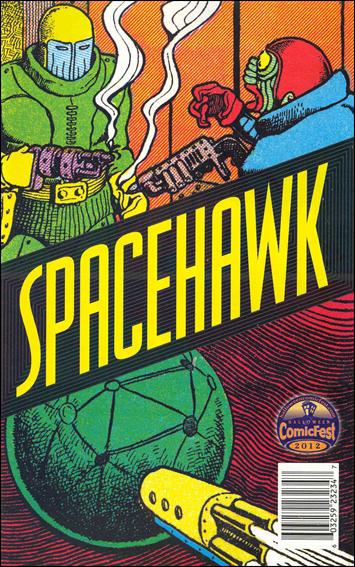 I'm stuffed with the turkey of Thanksgiving, but there's always time to unstuff some of the internets. Let's take a look at things to read between naps.
This has gotten a lot of play, but it's too funny to not link to: Tom Spurgeon at The Comics Reporter has compiled his list of the 10 Least Powerful People In Comics. Number five made me laugh out loud.
And Spurgeon does it again: I think Howard Cruse is one of the great cartoonists to have emerged from the Underground Comix movement. Spurgeon's interview with him is an excellent read.
The Dandy, the long-running British comic book for kids, is getting cancelled in December and the line-up for the last issue is spectacular - 75 stories in a 100 page issue. I want one. Oh yes I do! Lew Stringer shares some details.
Click to continue reading Weekend Reading: Spacehawk, The Dandy, Kirby and Howard Cruse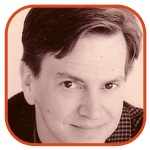 Posted by Tom Mason Categories: Editorials, DC Comics,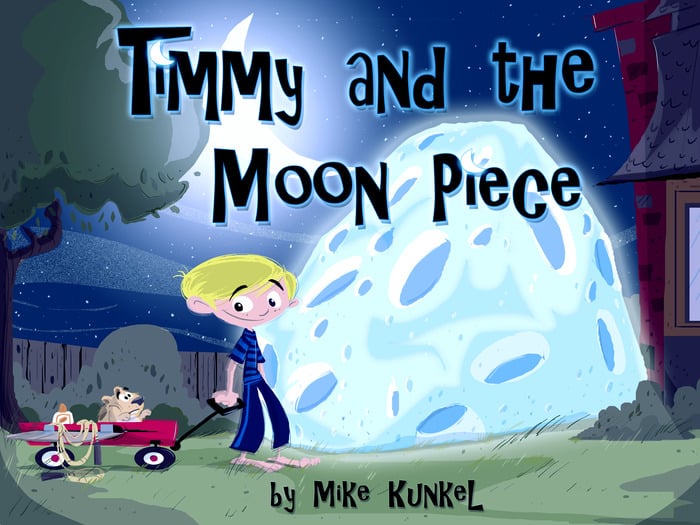 You know who's got a new project up on Kickstarter?
Mike Kunkel, the creator of Herobear whose work I also loved on DC Comics' Billy Batson and The Magic Of Shazam!
Timmy And The Moonpiece is a little bit different - it's not a comic book, it's a 40-page children's picture book. Here's Mike, doing the explaining:
Click to continue reading Mike Kunkel's Kickstarter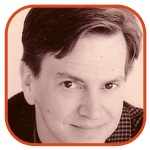 Posted by Tom Mason Categories: Editorials, Movies, Reviews, DC Comics, Marvel Comics,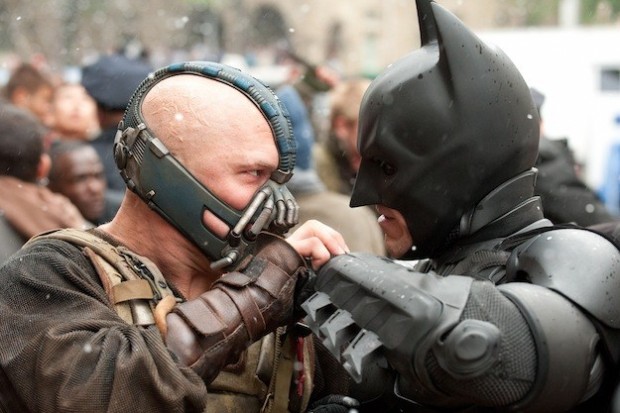 So the Olympics are finally over, and that means it's time to talk about real heroes, right? Y'know, the ones in capes!
For most of us, we have the belief that Bill Finger is the true creator of everything that made Batman great. Here's why.
Jake Hinkson looks at The Dark Knight Rises and the other two parts of Christopher Nolan's trilogy: "Unlike the set-bound comic-gothic theatrics of Tim Burton's Batman films or the plastic sex-toy quality of Joel Schumacher's films, Batman Begins is a full on epic."
Click to continue reading Weekend Reading: Batman, Doonesbury, Killraven and Kickstarter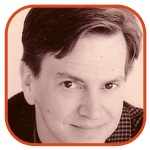 Posted by Tom Mason Categories: Conventions, Editorials, Movies, Reviews, Image Comics,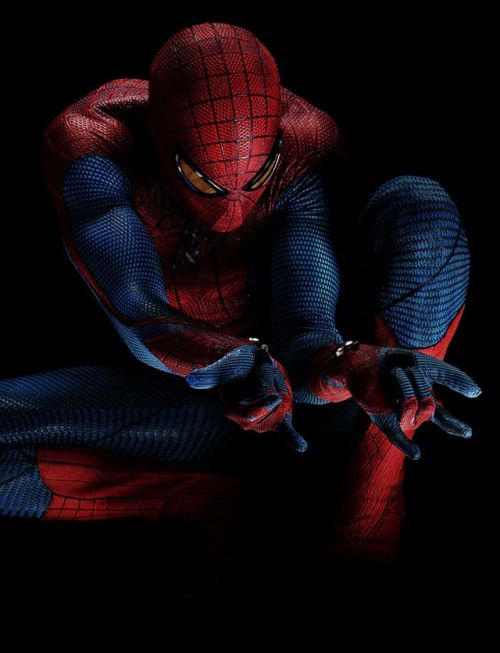 This is the week where the comics industry slows down for a couple of days as everyone saves their big news for Comic Con International in San Diego. That gets going on Wednesday evening - Preview Night - and you can expect the announcements to start flying faster than anyone can cut and paste a press release, and everyone's abuzz with their favorite version of the four Spider-Man movies.
For now, though, the internets still have some things to read:
A weather-battered Beau Smith looks at Spider-Man.
Longbox Graveyard also has a look at Spider-Man, of the Steve Ditko era.
Hero Complex reports the return of Marc Silvestri's Cyberforce, with the words "Kickstarter" and "free" as part of the launch equation.
Click to continue reading Weekend Reading: Spider-Man, Cyberforce, and Norm Breyfogle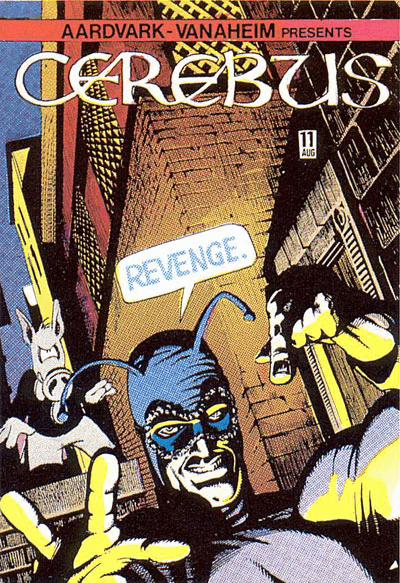 Years ago, I owned a piece of original Dave Sim art from Cerebus. It was a page from Cerebus #11. I bought it at a New York convention from Dave's then-wife Deni who was selling pages at their table. It's the page just before the very first full page appearance of Cockroach.
It was the multi-panel page where Cockroach is off-panel, ranting like a nutcase and Cerebus is going through a number of twisted facial expressions.
If I was a true collector, I would've bought the page with the actual first appearance of Cockroach. But I really liked all the different animated expressions on Cerebus' face. It was a tour-de-force of character drawing.
I bought it for $15.
I framed it when I got back home and it hung on my wall through various moves over the years. When space got tight, thought, I sold it off.
Click to continue reading Cerebus Original Art
Read More

| Kickstarter via Bleeding Cool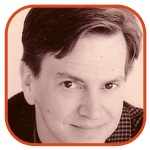 Posted by Tom Mason Categories: Editorials, Movies, Reviews, Television, Independent,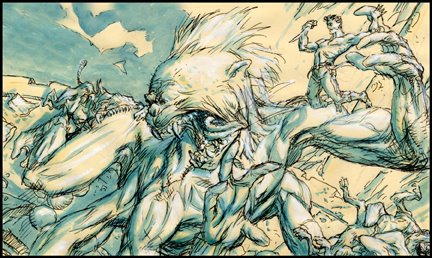 Interested in a book that features Mike Mignola (Hellboy), Drew Struzan (Shawshank Redemption, Indiana Jones), Duncan Fegredo, Frank Quitely, Walter Simonson, Chris Weston, and Howard Chaykin? Of course you are. Then you're in luck. My buddy Joel Meadows is prepping the 20th anniversary edition of Tripwire, his comics/TV/movies magazine, in a beautifully crafted 200-page hardcover book.
Says Meadows: "It will be filled with the sort of content that has garnered praise from many of the biggest and best names in genre over its twenty-year existence."
Click to continue reading Unbound: Alan Moore, Frank Miller, Drew Struzan, Kaluta, Chaykin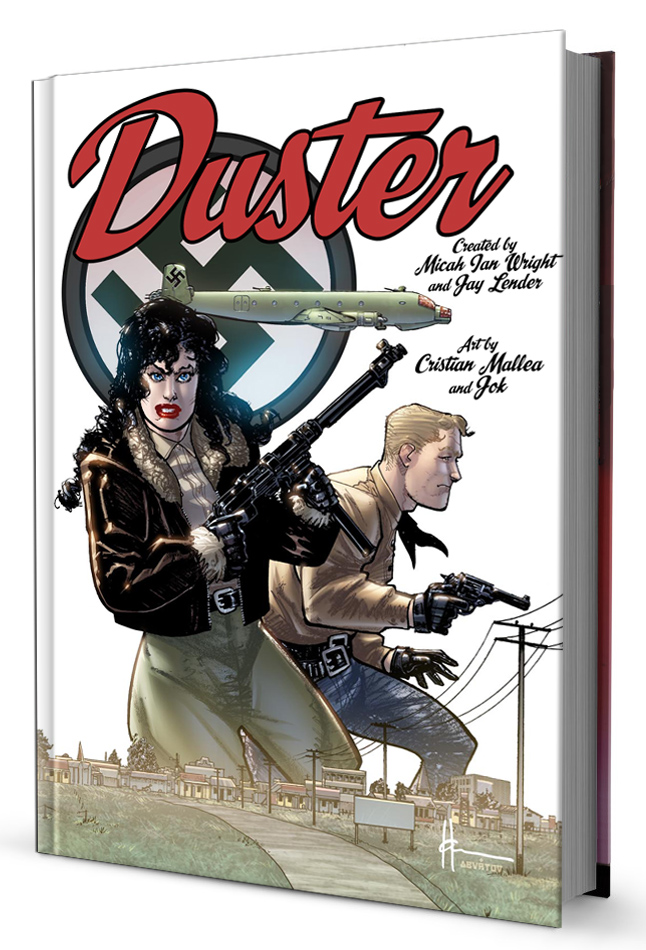 Micah Ian Wright (you might remember him from his comic book work on Stormwatch: Team Achilles, or on the TV series The Angry Beavers and Constant Payne) is returning to comics.

The project is a big one, a 215-page graphic novel called Duster, and the fund-raising began this week at Kickstarter, my favorite site to find new and interesting comics. Micah's posted the first 39 (!) pages for viewing at the site (in full color as a free download). You can't go wrong with 39 pages of free comics.
Joining Micah on the book is his co-writer Jay Lender (who's written for Phineas and Ferb and Spongebob Squarepants).
The book is being illustrated by a pair of excellent Argentine artists, Cristian Mallea (Gayolas, El Eternauta) and JOK (known for his work on Mixtape and Redball 6).
Says Micah, "Duster takes place at the close of the European conflict in World War II, and tells the story of a war-widowed female cropduster pilot who must defend her daughter and her neighbors against a planeload of escaping Nazis who have crashed in her West Texas town. The action-packed story examines women's changing roles in society during the war years and after."
Click to continue reading Kickstarter: Micah Ian Wright's Duster OGN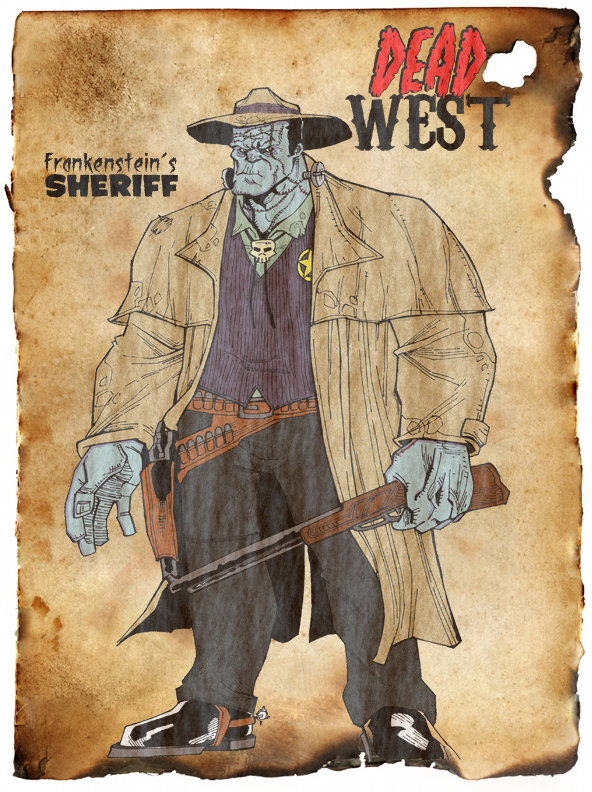 I love any kind of mash-up where genres that don't normally go together are creatively intermingled: vampire detectives, robot boxers, super dinosaurs…
Writer Carl Elvis and artist Claudio Munoz have created Dead West, a combining of cowboys and monsters that looks right in my wagon wheelhouse. When a gold rush town starts attracting supernatural elements, Victor Frankenstein creates a "Frankenstein sheriff" to keep the peace along with his pals, a six-gun mummy and a Billy The Kid-style vampire.
The art looks great and the concept sounds like a lot of fun. They're short on their Kickstarter funding, so if this seems as appealing to you as it does to me, give 'em a hand, pardner.
[Artwork: Dead West]
Read More

| Kickstarter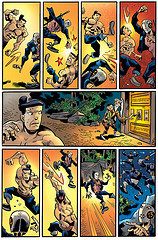 Actor-stuntman Ernie Reyes, Jr. has appeared in movies from Teenage Mutant Ninja Turtles to Indiana Jones and the Kingdom of the Crystal Skull. Now he's looking to crossover into comic books and he's assembled quite a team to help him out.
Sonny Dragon and The Wuxia Knights is an all-ages comic. According to Ernie's pitch: Detective Sonny Dragon joins "an elite team of martial arts superheroes known as the Wuxia Knights, after he traces the death of his master to a mystical martial arts kingdom hidden in the streets of San Francisco known as the Wuxiaverse."
Ernie's co-written the script with Samuel R. Barrera. Art is by TMNT veteran Jim Lawson, whose stuff is just fantastic. Just look at the sample art on the site. Coloring is by the Eisner-winning Steve Oliff with lettering by Harvey-winning Tom Orzechowski.
Click to continue reading Kickstarter: Ernie Reyes, Jr. & Sonny Dragon
Read More

| Kickstarter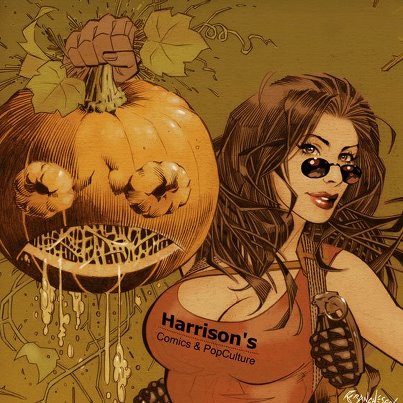 My old funnybook pal Mark McKenna has a great-looking project that you should take a look at on Kickstarter: Combat Jacks.
Created and written by Mark (who also inks) and pencilled by Jason Baroody, this looks like a really fun deal.
Mark says in his video that it's a throwback to the old EC comics of the '50s - like Weird Science Fantasy meets Vault of Horror - but with a modern twist.
What's it about? Space Marines Vs. Monster Jack O'Lanterns on a distant planet.
Click to continue reading Kickstarter: Combat Jacks by Mark McKenna
Read More

| Kickstarter

© Gear Live Media, LLC. 2007 – User-posted content, unless source is quoted, is licensed under a Creative Commons Public Domain License. Gear Live graphics, logos, designs, page headers, button icons, videos, articles, blogs, forums, scripts and other service names are the trademarks of Gear Live Inc.