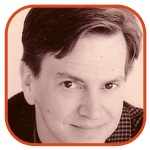 Posted by Tom Mason Categories: Editorials, Movies, Reviews, DC Comics, Independent, Marvel Comics,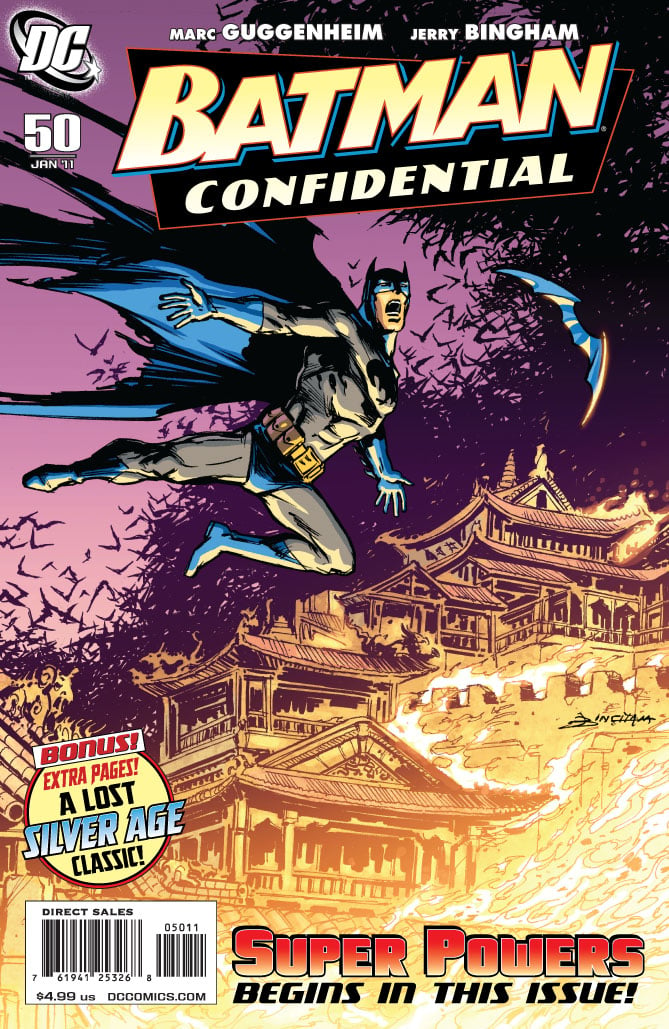 A big week on the internets, so let's get right to it.

For me, the big news is that my pal Jerry Bingham is illustrating a 5-part story in Batman Confidential, starting in issue #50 that went on sale this week. If you're on the fence about it, here's a multi-page preview of it that'll make you wish Jerry drew more comics. Fans of Batman: Son of the Demon rejoice!

Batman: Over at Project Child Murdering Robot, Ricky Sprague comments on the upcoming Christopher Nolan Batman movie with some language that might be NSFW but SWR (still worth reading)! Bonus shout out to Batman: Year One: "It was among the first of the modern age comic book character reboots that now seem to occur every other year or so. Mr. Miller's hardboiled writing was at its peak, and Mr. Mazzucchelli is one of the best illustrators ever."

Biff! Bam! Pow!: Bob Greenberger at ComicMix tackles the eternal question: Is Legends of the Superheroes any good? "You have to love kitsch, bad writing, awful acting, and comic books to enjoy (or endure) these specials."
Click to continue reading Weekend Reading: Batman, Tintin, Starlog and Jerry Bingham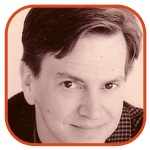 Posted by Tom Mason Categories: Editorials,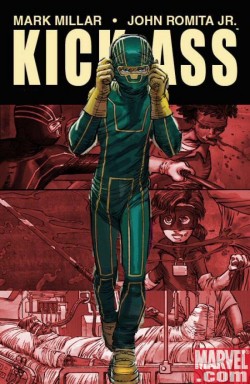 Last week it was Kick Ass, now it's The Losers, and coming up it's Scott Pilgrim. Is this not the year of the nerd who loves popcorn? Let's see what else there is to do while ordering our tickets…
Batman, Robin and Kick-Ass: Over at Something Old, Nothing New, Jaime Weinman longs for the return of a viable Robin character to the Batman movie franchise. Here's a little taste of the longer and worthwhile read: "The thing about the concept of Kick-Ass is that it deals with an aspect of the Robin character that has been batted around in the comics from The Dark Knight Returns on, and even in the animated shows, but has never been dealt with in the movies: superheroes inspire kid copycats. In a weird way Robin is more 'realistic' than a man who, based on no apparent model except a bat, decides to fight crime in his underwear."
The Losers: "This movie isn't too violent because…hey look over there: a puppy!" Movie studio publicists work overtime for stories like this.
Click to continue reading Weekend Reading: Kick-Ass, iPads, Vertigo Crime and Richie Rich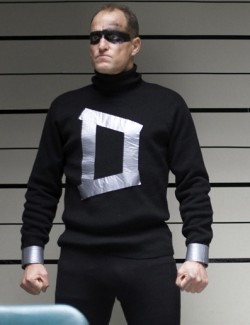 "Look out termites, it's squishing time!"
Yeah, so there's a super-hero movie out now. No, it's not Kick-Ass with all its blood spurting, foul mouthiness. It's Defendor, starring Woody Harrelson. Here's the pitch, according to Wikipedia: "Arthur Poppington is a regular but delusional man who believes that he is a superhero named Defendor. He combs the city streets at night in search of his arch enemy, Captain Industry, befriending a young prostitute in his quest."
So Woody puts on a costume to be a super-hero, even though he has no super powers. Sound vaguely familiar? But that's about the only similarity to Kick-Ass. Poppington is more than a little unhinged thanks to a troubled childhood and a mangled conversation with his grandfather who says that "Captains of Industry" (aka drug dealers) killed his mom. It's a phrase he mistakes for a villain named Captain Industry.
Reviewer Katherine Monk has nothing but praise for Harrelson's performance. She says, "Using humor without ever compromising the round edge of his character, Harrelson finds the soft heart of our hero, and makes us care about him as he stands before us in each scene."
Click to continue reading Kick-Ass? No, Kick Back With Defendor!
Read More

| Defendor Trailer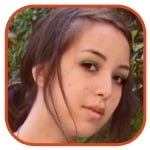 Posted by Robin Paulson Categories: Movies, Reviews, Marvel Comics,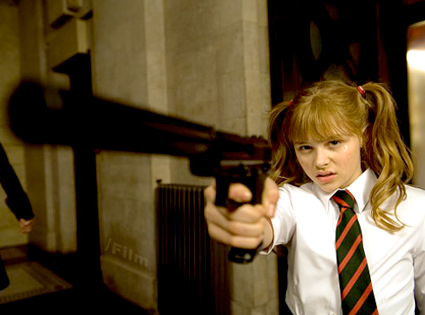 UPDATE: According to THR, Kick-Ass did take the top rank at the box office, despite early Sunday estimates stating otherwise.
Matthew Vaughn's film adaptation of Kick-Ass contains plenty of good, geeky fun: nerds loving comics; Nicolas Cage channeling Adam West; and an adorable 12 year-old girl slicing and dicing grown men four times her size. Why did How to Train Your Dragon seriously beat this comic book movie down to second place at the box office?
Initially, I was ready to leave (without even finishing my popcorn, mind you!) the theater when I had seen how far the film strayed from the comic; however, I decided to give it a chance and left the theater quite pleased with my final decision. Despite all the alterations, the adaptation was a good time packed with Easter eggs that filled my nerdish heart's desire. Besides, everyone went nuts over this at last year's Comic-Con, right?
Click to continue reading Kick-Ass Pleased Fans, Underperformed at Box Office
Read More

| The Wrap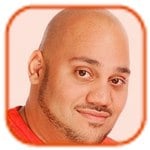 Posted by Andru Edwards Categories: Movies, Marvel Comics,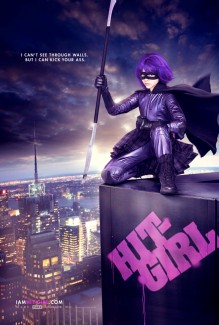 Chloe Moretz injured herself on the set of Kick-Ass. The 13-year-old actress, who has caused some controversy due to her swearing in the action comedy movie, admits she was left hurt when she performed a stunt, but didn't want medics to be called.
"I fell on the edge of a chair, and it kinda broke. I was begging them not to get the medic, but of course they were all like, 'No, let's check it out.' And it was just fine, it was just a cut. I've gotten way worse in real life. My dog bit me once."
The young star also confirms she did most of her own stunts in the film: "Practically all of it is me except for the running up the wall - that was a person who ran up the wall actually, without wires. I was sitting there thinking, 'Are you kidding me? Is this fake?' It's breathtaking."
British-born Chloe recently defended Kick-Ass against criticism from some people who claimed a young girl should not be swearing in a film. She said, "It's a movie. Obviously a little girl can't beat up and kill huge, heavy men. I don't see how anyone would realize it's not real. It is a controversial role, but it was a role I wanted to do. If I said a sixteenth of the words I did in that movie at home, I would be grounded for the rest of my life for sure."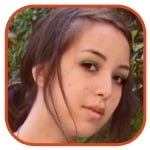 Posted by Robin Paulson Categories: Movies, Marvel Comics,
The Kick-Ass presents keep coming so fast, I feel like it's Christmas already! First we saw the posters, now we finally get to see the teaser trailer for the film adaptation of Mark Millar's and John Romita, Jr.'s comic of the same title.
Seemingly pulled straight from the first few pages of the initial issue, director Matthew Vaughan translated the comic to film quite masterfully. Let's hope the same applies for the rest of the movie!
The only thing that concerns me is that I'm still not buying Superbad's Christopher Mintz-Plasse as Red Mist—are you?
Read More

| Comic Book Resources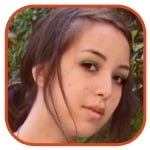 Posted by Robin Paulson Categories: Movies, Marvel Comics,

Lionsgate provides a nice treat for fans of Mark Millar's and John Romita, Jr.'s Kick-Ass, unmasking four posters for the film adaptation.
Instead of touting the actors—which include Nicolas Cage, Superbad's Christopher Mintz-Plasse, and Chloe Moretz—the posters (seen after the jump) brandish the characters' real names as well as their crime fighting alter egos. Placed next to each other (like the comics' "Umpteenth Printing" variant), the title of the film appears in large block letters in the background.
Directed by Matthew Vaughn, the film hits theaters April 16, 2010.
Click to continue reading Lionsgate Releases Kick-Ass Posters
Read More

| IGN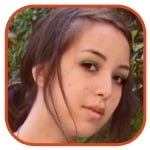 Posted by Robin Paulson Categories: Reviews, Marvel Comics,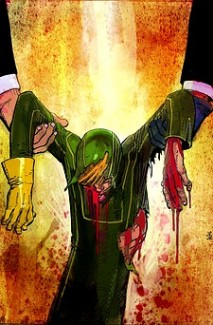 After keeping its fans in long anticipation, Kick-Ass #7 finally jump starts the series from a long four-month hiatus, delivering an issue that pushes its own envelope of drama and brutality. With a plate full of fan complaints concerning the neglect of a timely released issue, creators Mark Millar and John Romita Jr. answered the patience-stolen outcries by following last issue's cliffhanger through an electrifying climax.
Issue seven bursts through the gates from Red Mist's betrayal, revealing Kick-Ass's partnership with him as just an elaborate plan to trap the father/daughter team of Big Daddy and Hit-Girl. What follows next is a slew of teeth-clenchingly painful scenes and yes, some much needed ass-kicking to celebrate.
Cornered by the series' thus-far villain, John Genovese and his crime organization, we see Hit-Girl make an attempt to turn the tables with shameful consequences and Dave Lizewski at his most defeated, providing us with a literally balls-out torture scene. We also experience the painful demise of Big Daddy, which in turn finally answers the long-awaited question of what the heck is in that damn case of his. What's revealed only fuels the issue's skillful storytelling and drives us to see the core of more believable humanism that sets Kick-Ass from other exaggerated comics that feature costumed heroes—the "what-if?" question of Average Joe paired with heroic drive.
Click to continue reading Kick-Ass Returns From Long Hiatus
© Gear Live Media, LLC. 2007 – User-posted content, unless source is quoted, is licensed under a Creative Commons Public Domain License. Gear Live graphics, logos, designs, page headers, button icons, videos, articles, blogs, forums, scripts and other service names are the trademarks of Gear Live Inc.