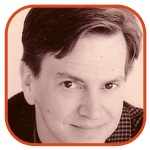 Posted by Tom Mason Categories: Editorials, Independent,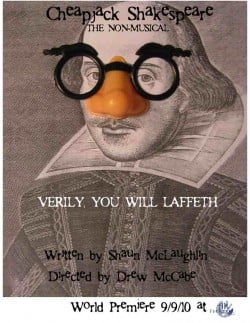 With all this talk of comic books being turned into movies (I'm looking at you Scott Pilgrim and Green Lantern and countless others), how about one that's being turned into…a play? And no I'm not talking about the expensive Spider-Man musical.
I'm talking about Cheapjack Shakespeare, a comedy about a summer Shakespeare company that's falling apart as they're "beset by infidelity, egos, ambition and a particularly ill-timed lightning strike." Shaun McLaughlin, a reknowned comic book writer (Aquaman) and TV producer (Batman Beyond, Static Shock and various incarnations of Justice League), created the online graphic novel that debuted earlier this year. "It's like Glee with booze and Shakespeare," McLaughlin says.
Cheapjack Shakespeare: The Non-Musical has finalized its casting, begun rehearsals and set its premiere date for September 9th at the Alt Theatre in Buffalo, NY. Additional performances will be on September 10, 11, 16, 17, 18, 23, 24 and 25.
Click to continue reading Cheapjack Shakespeare: The Graphic Novel Play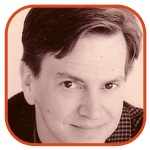 Posted by Tom Mason Categories: Editorials, DC Comics,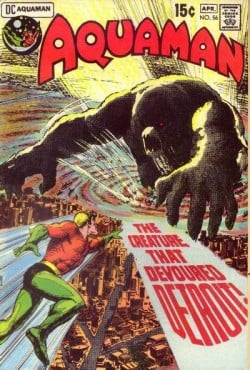 Aquaman! Welcome, your highness. Thanks for coming. Ted Belvedere, Department of Surf And Turf. Namor, that saltwater prick, didn't even return my call. You want a shrimp cocktail before we start? I don't think it's anyone you know.
Can I call you Mr. Curry? Great. As you know there's oil all over the Gulf of Mexico, thanks to BP's "What Could Possibly Go Wrong?" emergency planning. Those gas-huffing boobs make Tea Party candidates look like Rhodes scholars. BP's latest plan is to shove all the dead ducks into the pipe as a two-fer hail Mary: plug the hole and hide the damage. But the "Lucky Duck" won't work any better than the Big Hat, the Wishful Thought or the Cork of Destiny.
We need a hero. A professional. We need the fashion-forward green-and-orange of the King Of What'll Be Left Of The Seven Seas. That's where you come in, Arthur.
Click to continue reading Aquaman Saves The Gulf?!
Read More

| The Boston Globe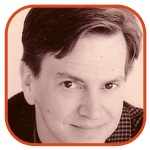 Posted by Tom Mason Categories: Editorials,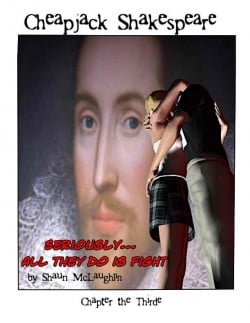 My buddy Shaun McLaughlin was a producer at Warner Bros. and responsible for some of their best Bruce Timm-related toons like Batman Beyond, Static, and various incarnations of Justice League. It adds up to over 400 episodes of prime animated entertainment, so he knows how to make something with mass market appeal.
He's moved on to freelancing, pushing several projects through the development wormhole, including both an animated feature (with Omens Studios) and a live-action one. But when you're in development, you get a lot of down time while you wait for people to make decisions, give notes, and update their social networks.
You could watch a lot of TV or surf the web or blog about your cat, but Shaun's put his thumb-twiddling time to good use and come up with a nifty little project with his biz partner Gabriel Benson: Cheapjack Shakespeare.
Click to continue reading Shaun McLaughlin and Cheapjack Shakespeare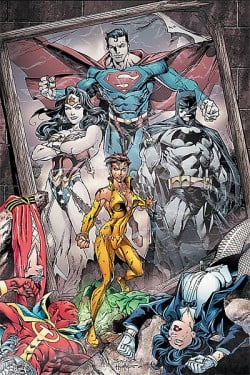 Rating: ***
has had its share of ups and downs over the years.
The Justice League has had its share of ups and downs over the years. Over the past ten years we've seen the resurrection of the JLA under the guidance of Grant Morrison with great success. That title went the way of the dodo a few years ago and was relaunched under the helm of writer Brad Meltzer. His year run on the title was okay, but not as good as I would hope it would have been. I haven't collected the title since Meltzer left, but I decided to pick this issue up as I've been reading James Robinson's Justice League: Cry for Justice. This series has also had its share of ups and downs, but I wanted to give Robinson a shot and see what he could do with the regular series. I'm glad I did.
The Justice League is falling apart. Batman, Aquaman, and the Martian Manhunter are dead. Superman is on New Krypton and Wonder Woman, Green Lantern, and Flash are off doing their own thing. The League consists now of mostly second-tier characters with Vixen at the helm. Our story begins with the character Blue Jay being chased by an unknown assailant. He's looking to warn the Justice League of impending danger. Unfortunately he doesn't make it and he's killed.
Click to continue reading DC Comics Review: Justice League of America #38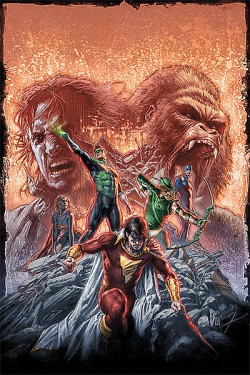 Rating: ***
A nice improvement from last month's issue, which I was really disappointed in, but this month we see a nice improvement in the story. However, still not enough to knock my socks off. Our story opens up with Hal's splinter Justice League group recovering from Clayface blowing himself up. They decide to leave and go interrogate another villain to see what Prometheus is up to. Following them is none other than Batwoman. It was announced that Batwoman would be part of this team and she finally makes her appearance. Things are moving a bit too slow for me.
Our story moves over to Paris where Congorilla and Starman Mikaal Tomas are battling it out with two Z level characters named Penny Dreadful and Arak. Both are working for Prometheus and Arak confesses to assisting Prometheus in the killing of the gorillas in Africa and kidnapping Congorilla's gorilla friend, Malavar. Congorilla is ready to kill them, but Starman stops him. Penny kills Arak for betraying Prometheus and Mikaal kills Penny as she tries to kill Congorilla. Mikaal is ashamed that his deceased lover Tony would not have approved of what he just did. Congorilla comforts him, but also states that the trail for Prometheus has gone cold.
Click to continue reading DC Comics Review: Justice League: Cry for Justice #4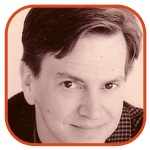 Posted by Tom Mason Categories: Editorials,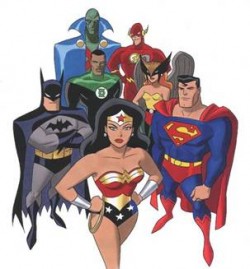 So, anything weird happen this week? Oh that! As you well know, Paul Levitz has stepped down from DC Comics, the company's now called DC Entertainment and Paul's going to be writing comics again. You don't need me to link to any of that, it's all over the news. But my favorite bit of speculation comes from Rich Johnston over at Bleeding Cool. He ponders the future of the direct market now that one of its major champions - and strong retailer advocates - has stepped down.
David Small: My old pal Tom Heintjes is the editor and guiding hand behind Hogan's Alley, one of the best magazines about comics published today. In between issues, he regularly posts content on the internet and sends out email newsletters to subscribers. The latest newsletter has a terrific interview with David Small discussing his graphic novel Stitches.
Click to continue reading Weekend Reading: Paul Levitz, David Small, Gus Grimly, and Alan Grant!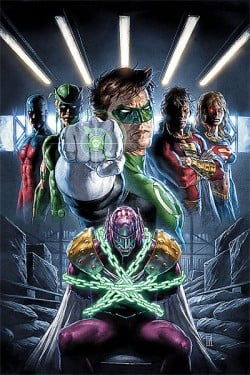 Rating: **
Here is another series that started off great, but is slowly going downhill. The one saving grace is the artwork. Mauro Cascioli is doing some great work here. I particularly like his work on Congorilla. In this issue we have two back-to-back splash pages that show Congorilla and Starman fighting off some bad guys and it looks absolutely awesome! When I heard Conogrilla was going to be a part of this team, I thought I wouldn't like the character, but so far I like him and think he would be good on the Justice League for a while. Now to the story.
In our last issue, we saw Green Lantern's pro-active Justice League taking shape. GL and Green Arrow met up with the Atom, Shazam, and Supergirl. In a weird scene, the issue opens up with GL questioning Supergirl on whether she's here as a hero or a villain. He asks her this because of the recent events in the Superman books with New Krypton and some of the Kryptonians acting like bad guys. Instead of having Supergirl stand up to GL and say she's a hero and her own person, she begins to cry! I know Kara is a teenager, but come on. It's bad enough that female characters in comics have tough times being front and center of things, but to have her cry is just wrong and it makes her look weak.
Click to continue reading DC Comics: Justice League: Cry for Justice #3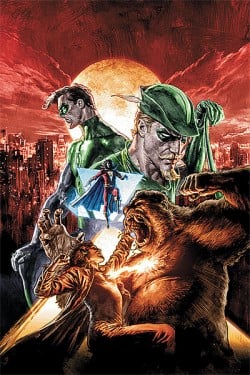 Rating: ***
When the original concept of a Justice League book written by James Robinson first surfaced, I became very interested. After a long delay, the series finally began last month. It was originally supposed to be an on-going series, but it's now a mini-series which lays the groundwork for when James Robinson takes over the current on-going Justice League book. To review this issue, I have to give a little background on the last one. Hal Jordan is tired. He's tired of seeing his friends die at the hands of super-villains. He's tired of reacting to their criminal acts and wants to act before they do. He wants to go on the offense and not stay on defense. He wants justice! The rest of the League think Hal is acting irrationally - all except Green Arrow.
Other heroes in the DC Universe share Hal's desire for justice. Heroes like the alien Starman Mikaal Tomas who sees his lover Tony die at the hands of super-villains; Congorilla who sees his gorilla friends and the hero Freedom Beast die at the hands of hunters. Is there a connection?
We shift over to issue two where Green Lantern and Green Arrow are in Gotham City and they meet up with Jason Bard. For those who are not aware of Jason Bard, he's a private investigator who worked with Batman. Bard hears that Green Lantern and Green Arrow are out looking for some super-villains. He tells them that Prometheus and a bunch of other villains are in town waiting for instruction from someone. Hal and Ollie leave Bard and go after the bad guys.
Click to continue reading DC Comics Review: Justice League: Cry for Freedom #2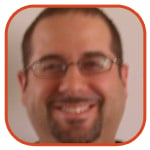 Posted by David Torres Categories: Editorials, DC Comics,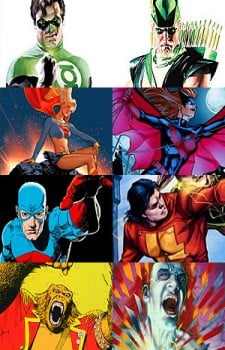 It's been a busy week for me. Between the birth of my second son this past Monday, as well as Thanksgiving, I haven't had much time to read or write about comics. Today after coming home from the pediatrician, I went and got the mail and in my mailbox was this month's "Wizard" magazine. On the cover was a picture of the new "Justice League" comic, which will be written by James Robinson. I completely forgot about this book as the announcement for it came early this year.
James Robinson is responsible for writing one of my all-time favorite comic books: "Starman". "Starman" only lasted 80 issues, but it was not canceled because it stunk. Robinson created a story that had a beginning, middle, and end that DC allowed him to tell - similar to Neil Gaiman's run on "Sandman," Robinson had carte blanche when it came to that book and it's protagonist, Jack Knight.
Click to continue reading The coming of James Robinson's Justice League
Read More

| Newsarama

© Gear Live Media, LLC. 2007 – User-posted content, unless source is quoted, is licensed under a Creative Commons Public Domain License. Gear Live graphics, logos, designs, page headers, button icons, videos, articles, blogs, forums, scripts and other service names are the trademarks of Gear Live Inc.