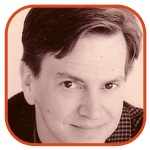 Posted by Tom Mason Categories: Editorials, Independent,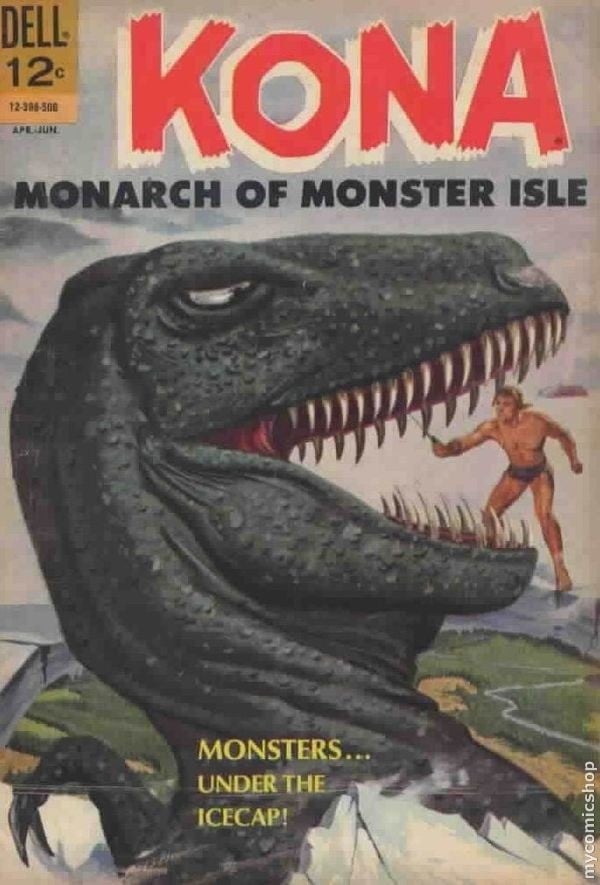 Comic Book Plus has loaded up a ton of old stuff, including complete copies of Capa-Alpha, the legendary (and still publishing) apa (amateur press association), of which I was once a member in reasonable good standing. This is from K-a #20 (May 1966), pages 21 and 21 at the link. It's from a zine by Andy Zerbe called Saraband.
Zerbe collected the circulation reports from the various comics that published them and posted them in a list. These should be referring to the average sales from 1965. And not every title is listed; Zerbe reminded in his introduction that not every publisher and not every title had a circulation report.
There are some Marvel and DC titles included, but you'll have to go to the link to check them out. I find this kind of thing fascinating as a snapshot of the industry at a specific time.
Naturally, looking at the numbers, any publisher today would kill to have sales like these, but it was a different era, newsstand only and there's no going back. Here are four of the publishers Zerbe tracked: Charlton, Archie, Dell and Gold Key.
Click to continue reading Comic Book Circulation: 1965
Read More

| The Comics Chronicles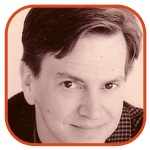 Posted by Tom Mason Categories: Editorials, Reviews, Television, DC Comics, Marvel Comics,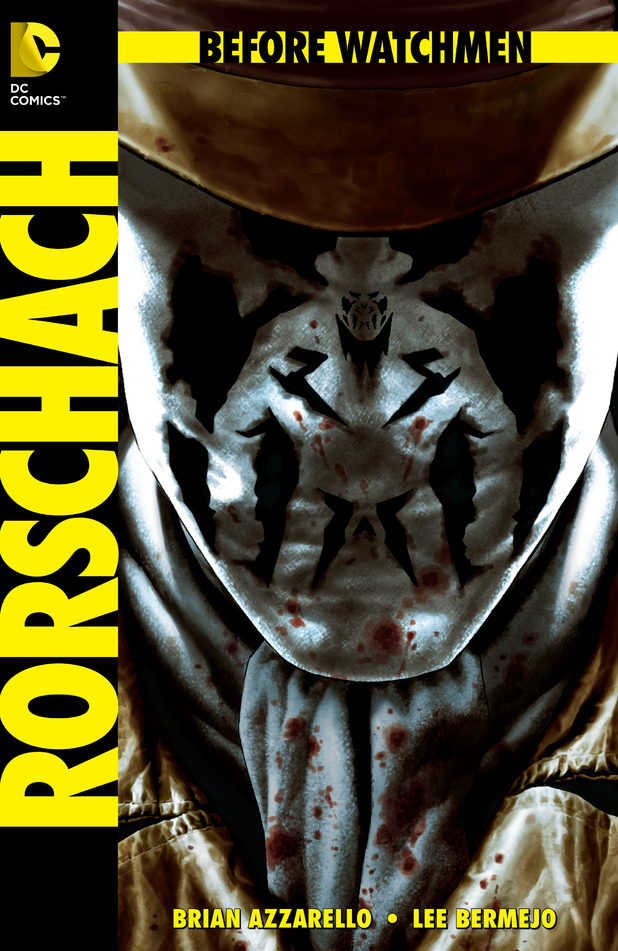 It's the weekend time again and since we're between the end of football season and baseball season, at least in the U.S., it must be comic book season. Let's take a look.
Author Joe Konrath is a very smart man on the subjects of book publishing, Amazon, and the future of the written word business. He makes a great case in a post called Amazon Will Destroy You.
Tom McLean at Bags And Boards looks at both sides of the Before Watchmen argument and comes up with some smart thoughts worthy of attention.
J. M. DeMatteis runs a very nice appreciation of his sometime collaborator Mike Ploog.
Cartoonist Lew Stringer uncovers an old Dave Gibbons strip you might not be familiar with.
This is an old link, but it's a nice profile of gag cartoonist Bob Vojtko.
Click to continue reading Weekend Reading: Watchmen, Ploog, Gibbons, and Gary Friedrich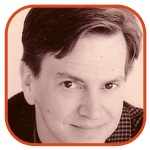 Posted by Tom Mason Categories: Editorials, Interviews, Movies, Reviews, Television,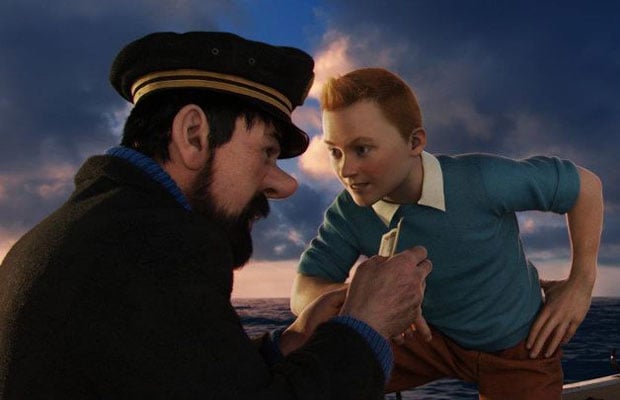 It's not just the weekend, it's a long holiday weekend into a whole new year. Have a happy one with a few links to read.
Beau Smith writes a wonderful tribute to his friend and frequent collaborator, Eduardo Barreto.
If you're tracking the future of digital comics, Appy Entertainment's Paul O'Connor has an interview with the guy behind Operation Ajax, Daniel Burwen.
The writer Lance Mannion goes to see Tintin. There have been lots of reviews over the internets already, but I'm partial to this one. "In fact, The Adventures of Tintin [is] as good an Indiana Jones movie as Indiana Jones and The Last Crusade. In parts, it's as thrilling and new as Raiders of the Lost Ark. Throughout, it's much better than Kingdom of the Crystal Skull and a reminder that as great as the young Harrison Ford was what made the movies was the spirit of adventure that infused them, and that spirit was a boy's (and girl's) spirit."
Click to continue reading Weekend Reading: Ajax, Tintin, Chaykin & Barreto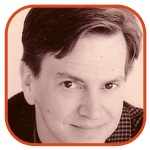 Posted by Tom Mason Categories: Editorials, Movies, DC Comics,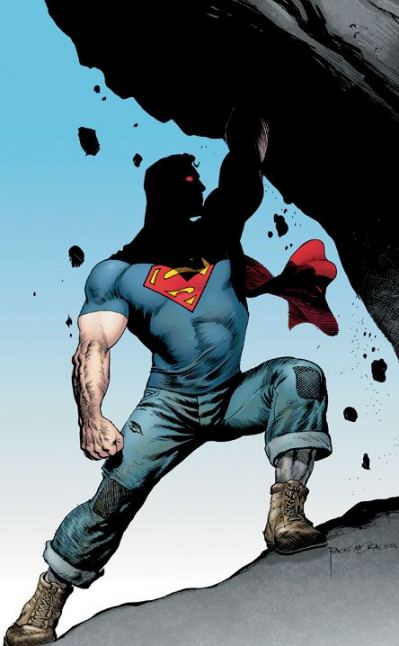 Is this a superhero-free weekend at the movies? X-Men First Class was last week, next week is Green Lantern. Are we mask-free for a few days?
No, because the powers in Hollywood have decided there can be no nerd gap in the relatively short summer season and have given us Super 8.
Go see it right now, and then come back and click some links:
Superman: If you're at all interested in the new DC reboot coming up, legal eagle Jeff Trexler at Comics Beat has a fascinating post about the wrangling that's gone on between the Superman creators and DC's corporate parent over the years and how it's affected publishing decisions.
Superman II: And Daniel Best at 20th Century Danny Boy unearths a great selection of early correspondence between various DC Comics people and Jerry Siegel. It's great reading.
Superman III: Comedy writer Ken Levine (M*A*S*H; Almost Perfect; Volunteers) weighs in on the new Superman.
Click to continue reading Weekend Reading: Superman, Archie, Talbot, Niles & Scrooge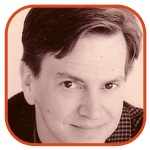 Posted by Tom Mason Categories: Editorials, Interviews, Movies, Reviews,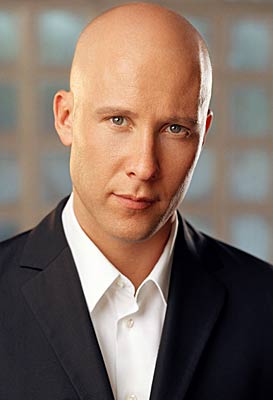 I know that we're all thinking the same thing: how great it is that Michael Rosenbaum is coming back to Smallville for the big series finale. I'm stocking extra Doritos for my goodbye party.

Now that you're sitting down, why not read a few things:

England: I missed this end of the year interview with head of brand marketing for DC Thomson John Paul Murphy. DC Thomson publishes, among other things, the British comics the Beano, the Dandy and Commando.

Art: After looking at these paintings from Britain's War Picture Library, I can only conclude two things: (1) Giorgio De Gaspari is a terrific painter and (2) I want to see more!

Nate: Comic Strip Of The Day takes a look at Big Nate. "It is self-deprecating, self-reflective humor delivered on an adolescent level. And it works."
Click to continue reading Weekend Reading: Smallville, Big Nate and Star Wars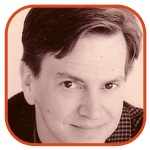 Posted by Tom Mason Categories: Editorials, Interviews, Movies, Reviews, DC Comics, Dynamic Forces, Independent,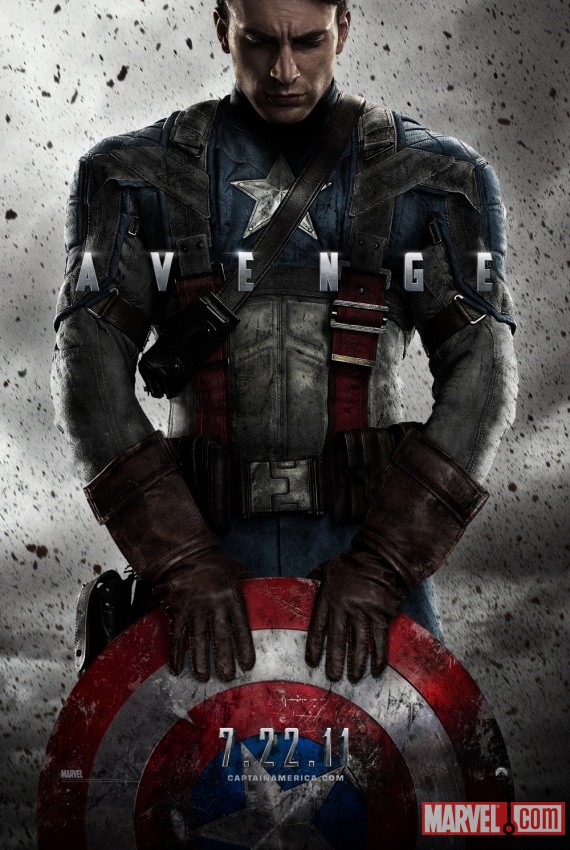 The new teaser image for the upcoming Captain America movie is out. Looks like the art director grew up reading Image Comics. Now let's see what you can read:

Heroes: Robin Brenner at Early Word, a site for librarians, has a rundown on superhero graphic novels. "Superheroes For The Uninitiated" focuses on the big names from the MU and the DCU, but she promises a future installment that goes outside Marvel and DC.

Bat: It's been Bat-Week at Tor.com all week. If you've missed it, it's all still there in all its Bat-goodness. Nick Abadzis is there and so is Gotham City: 14 Miles editor Jim Beard.

British: Beano artist Lew Stringer has news of a new, independent graphic novel from England called Armageddon Patrol, a "what if" that poses the question "what if super-heroes fought the Vietnam War?" I gotta get one of these.
Click to continue reading Weekend Reading: Batman, Doctor Who And Captain America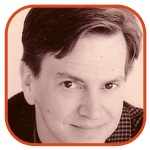 Posted by Tom Mason Categories: Editorials, Television, Dynamic Forces, Image Comics,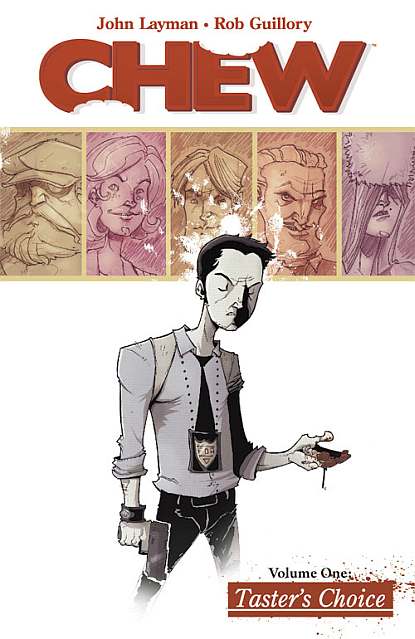 It appears that nobody wants the read a book that Snooki claims to have written. The tanned and tiny "star" of MTV's Jersey Shore had her first novel, A Shore Thing published about a month ago. Since then, it's sold less than 9000 copies.
This despite a massive pr push that's seen the little orange pumpkin rolling from TV appearance to TV appearance.
9000 copies.
How does that compare to graphic novel sales? John Jackson Miller at The Comics Chronicles has the scoop.
In 2010, Image's Walking Dead Vol 1: Days Gone Bye sold 43,900 copies, DC's Blackest Night hardcover (19,200), Image's Chew Vol. 1 (13,600), and Dynamite's Boys Vol. 6 Self-Preservation Society (11,100). And that's just a sampling.
In all, some 38 graphic novels outsold Snooki's book and that's just using GN sales figures from the direct market.
Click to continue reading Graphic Novels Outsell Snooki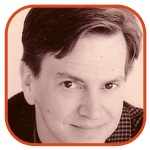 Posted by Tom Mason Categories: Editorials, Reviews, Television, DC Comics, IDW Publishing, Marvel Comics,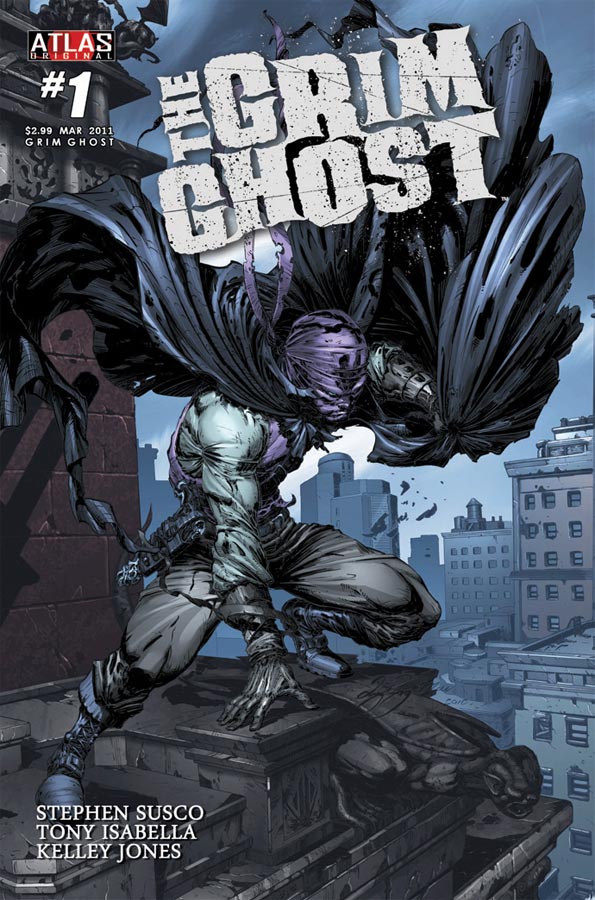 Is there enough money to get Ricky Gervais to host the Eisner Awards this year? Please tell me there is. In the meantime, enjoy this link-based goodness:

Tracy: Here's a nice profile of Mike Curtis and Joe Staton, the duo taking over the Dick Tracy strip on March 14. Bonus: the article features a 2-panel sequence from the Tracy strip by the new guys. I'm in! [Link: Daily Cartoonist]

Bonfire: Heidi at Comics Beat has the first part of a solid, smart interview with Ed Catto. You might know him as the Captain Action guy, but he's also one of the guys behind the new comic-related advertising agency, Bonfire.

Tony: Mr. Tony Isabella has found a new comics writing home for himself over at the relaunched Atlas imprint. He'll be co-writing the Grim Ghost, a series he worked on back during its original incarnation. Tony's a good writer with an excellent sense of story & structure and he writes some snappy dialogue. I'm going to get this.
Click to continue reading Weekend Reading: Dick Tracy, Grim Ghost, Wonder Woman & Bully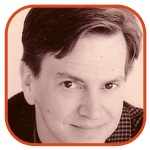 Posted by Tom Mason Categories: Editorials, DC Comics, Image Comics, Independent,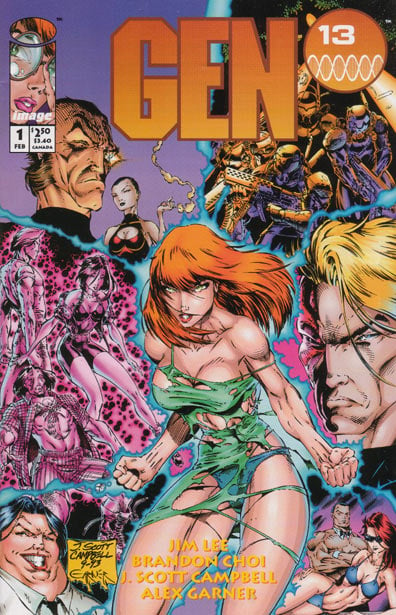 Wildstorm – the once-formidable imprint of DC Comics - is officially shutting down this month and that makes me sad.
I have friends who work there (many of whom I'm happy to say are staying on to work for the corporate parent), but I was also present at its fairly official formation.
I was sitting in Marc Silvestri's beachfront apartment in Malibu, attending a meeting of the Image founders while they were putting together what would become Image Comics. I was there as a representative of Malibu Comics along with Malibu Publisher Dave Olbrich and Editor-In-Chief Chris Ulm.
Image was represented by Silvestri, Rob Liefeld, Todd McFarlane, Erik Larsen, Jim Valentino, Jim Lee, and Whilce Portacio. Hank Kanalz was also there. He was Rob's co-writer on the soon-to-be published Youngblood #1, and years later eventually became the head of Wildstorm. (I have a photo of Hank videotaping the meeting so there's archival footage lurking somewhere.)
Dave and Rob had known each other for years, and if you corner Dave at a convention, he can tell you the story of how Malibu nearly published a version of Youngblood #1 years before the formation of Image, and before Rob started working for Marvel.
Image had scheduled several meetings at the beach that day and Malibu Comics was the first one. The publisher of Wizard, Gareb Shamus, would later drop by, as would Harold Anderson from Anderson News, the newsstand distributor.
Click to continue reading Wildstorm: Gen 13 #1 @ 299,000 Copies (1995)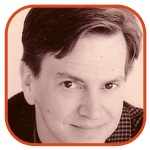 Posted by Tom Mason Categories: Editorials, Dark Horse Comics,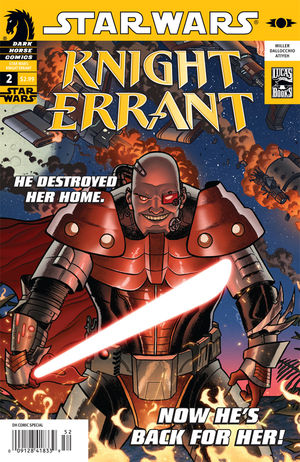 Do you want to work where it rains a lot? That would be Milwaukie, Oregon in the Pacific Northwest, home to Dark Horse Comics, publishers of various Star Wars and Hellboy titles, and hundreds of others. (I recommend John Jackson Miller's Star Wars: Knight Errant, issue #2 is on sale now.)

They're looking for a couple of people, and one or both of them could be you.

First up is a Marketing Coordinator for their Digital Store. You'll be managing their promo work for their digital comics, y'know, the future, and working closely with Marketing and Sales to make it all happen.
This includes writing copy, managing promotions and discounts, and developing the all-important blogging and social networking posts that make everyone seem like one big happy family. (Hint: Look at how Chris Ryall at IDW does it.)

You gotta be familiar will all the usual buzzwords like Google Analytics, SEO, A/B Testing, and so on. But it's a job with a future.
Click to continue reading Comic Book Jobs: Dark Horse
© Gear Live Media, LLC. 2007 – User-posted content, unless source is quoted, is licensed under a Creative Commons Public Domain License. Gear Live graphics, logos, designs, page headers, button icons, videos, articles, blogs, forums, scripts and other service names are the trademarks of Gear Live Inc.