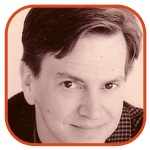 Posted by Tom Mason Categories: Editorials, Reviews, DC Comics, Independent, Marvel Comics,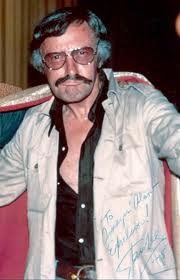 Whew! What a year! Let's see what the internets hold for the final few days!
Happy birthday to the Funky Flashman himself, Stan Lee, who turns 90. Buzzfeed has his life in pictures.
Here's what I like about the internets: finding a feature length animated film adapting a graphic novel I've never heard of. In this case, it's Alois Nebel, "a Czech feature length animation directed by Tomas Lunak and based on a trilogy of graphic novels by Jaroslav Rudis and Jaromir 99." There's a preview of it at the link.
Adam Beechen talks with Newsarama about Batman Beyond, and beyond.
My pal Richard Pachter reviews a nifty bunch of books including Happy, The Nao of Brown, Building Stories, Marbles, Fashion Beach, and more!
Click to continue reading Weekend Reading: Stan Lee, Alois Nebel, Adam Beechen and Stuntman!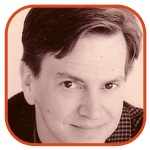 Posted by Tom Mason Categories: Editorials, Movies, Television, DC Comics, Marvel Comics,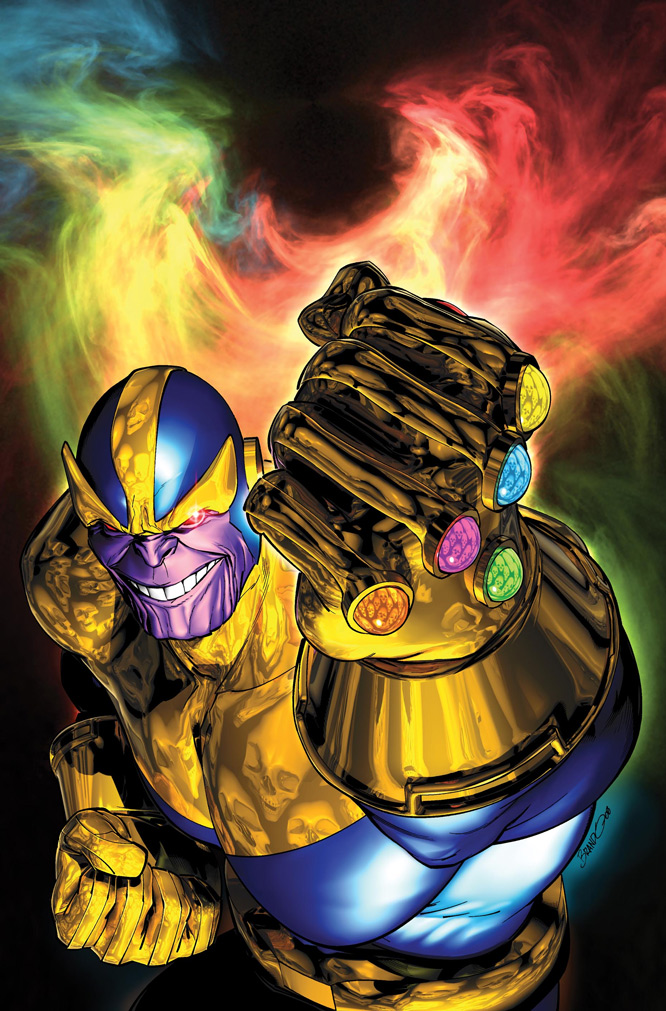 A friend of mine has a bet that The Avengers' will gross $2 billion (with a "b") by the end of the year, so I guess we're all still talking about Earth's Mightiest Heroes.
If you're still talking about them, Longbox Graveyard looks at Thanos and The Infinity Gauntlet.
Then LG's honcho Paul O'Connor passes along this link with everything you need to know about Thanos.
Alan Moore, critical of movies made from his comics, is writing his own movie, which I hope someone adapts into a comic.
It's never too late to read a story or two from Don McGregor about his father.
My pal Steven Thompson has been streamlining his collection and just recently posted a bunch of great bargains at Booksteve's Bookstore: Kirby, Captain Marvel, Robert Crumb, Superman, Batman, Wonder Wart-Hog...you can't go wrong!
Click to continue reading Weekend Reading: Avengers, Alan Moore and Don McGregor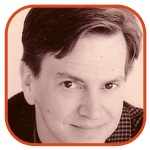 Posted by Tom Mason Categories: Editorials, Movies, Reviews, Marvel Comics,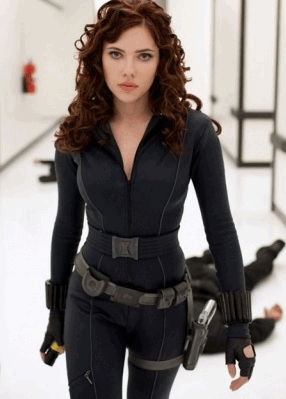 Another sad week as noted comic book artist Ernie Chan passes away. As always, Mark Evanier has the best obituary, if ever an obit can be categorized that way.
Amanda Marcotte takes a look at The Avengers movie, specifically the male reviewers and their reactions to The Black Widow.
Another good catch by Daniel Best at 20th Century Danny Boy: a tale of stolen artwork involving Joe Simon and the FBI.
Comedy writer Paul Laikin (he wrote for MAD Magazine and was editor of Marvel's Crazy) has passed away.
And speaking of MAD Magazine, I've never met anyone who didn't like Don Martin's work. Here's a nice piece in honor of his birthday.
Click to continue reading Weekend Reading: Avengers, Joe Simon, And Don Martin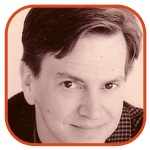 Posted by Tom Mason Categories: Editorials, Reviews, Television, DC Comics, Marvel Comics,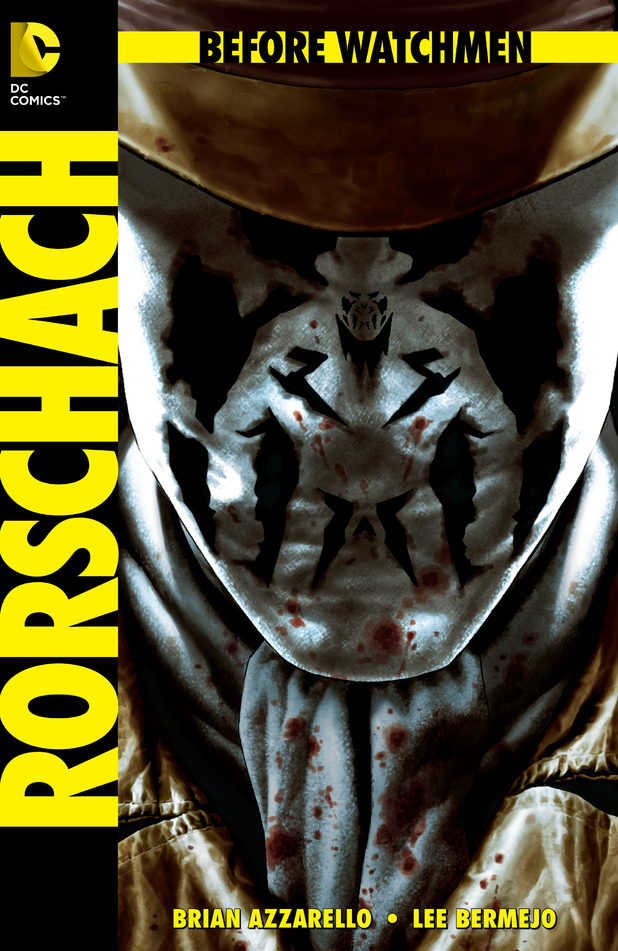 It's the weekend time again and since we're between the end of football season and baseball season, at least in the U.S., it must be comic book season. Let's take a look.
Author Joe Konrath is a very smart man on the subjects of book publishing, Amazon, and the future of the written word business. He makes a great case in a post called Amazon Will Destroy You.
Tom McLean at Bags And Boards looks at both sides of the Before Watchmen argument and comes up with some smart thoughts worthy of attention.
J. M. DeMatteis runs a very nice appreciation of his sometime collaborator Mike Ploog.
Cartoonist Lew Stringer uncovers an old Dave Gibbons strip you might not be familiar with.
This is an old link, but it's a nice profile of gag cartoonist Bob Vojtko.
Click to continue reading Weekend Reading: Watchmen, Ploog, Gibbons, and Gary Friedrich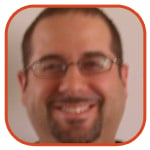 Posted by David Torres Categories: Conventions, Editorials,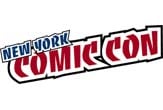 This weekend was the 4th annual New York Comic Con (NYCC).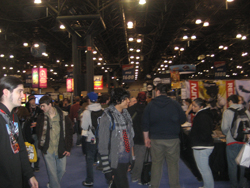 I have been going to the NY Comic Con ever since it began four years ago. Before the NY Comic Con, I had been to several small conventions in the area over the years. When the NY Comic Con was started, I wasn't planning on going because I figured the admission would be a bit expensive and I had a one year old boy at home. However, I discovered that since I'm a librarian, I could sign up as a "professional" and get in for free! Unfortunately, this year professionals didn't get in for free and we had to pay a small admission price. However, we had our own separate entrance onto the convention floor and I got in just as things opened up.
Since I started going to the NYCC, my main concern besides seeing if I can get some cheap comics was getting my books graded by CGC. Over the past few years, I've gotten the following books from my collection graded "Incredible Hulk" #181, "Ultimate Spider-man" #1, and "Uncanny X-Men # 139. Getting your books graded by CGC can be expensive. It's about $16 a book plus insurance and shipping. I decided this year would be different. I decided to get a few books graded, but this time, I decided to get them signed and graded.
Click to continue reading My Time at the NY Comic Con
© Gear Live Media, LLC. 2007 – User-posted content, unless source is quoted, is licensed under a Creative Commons Public Domain License. Gear Live graphics, logos, designs, page headers, button icons, videos, articles, blogs, forums, scripts and other service names are the trademarks of Gear Live Inc.