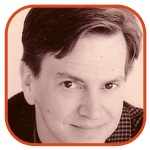 Posted by Tom Mason Categories: Editorials, Movies, Marvel Comics,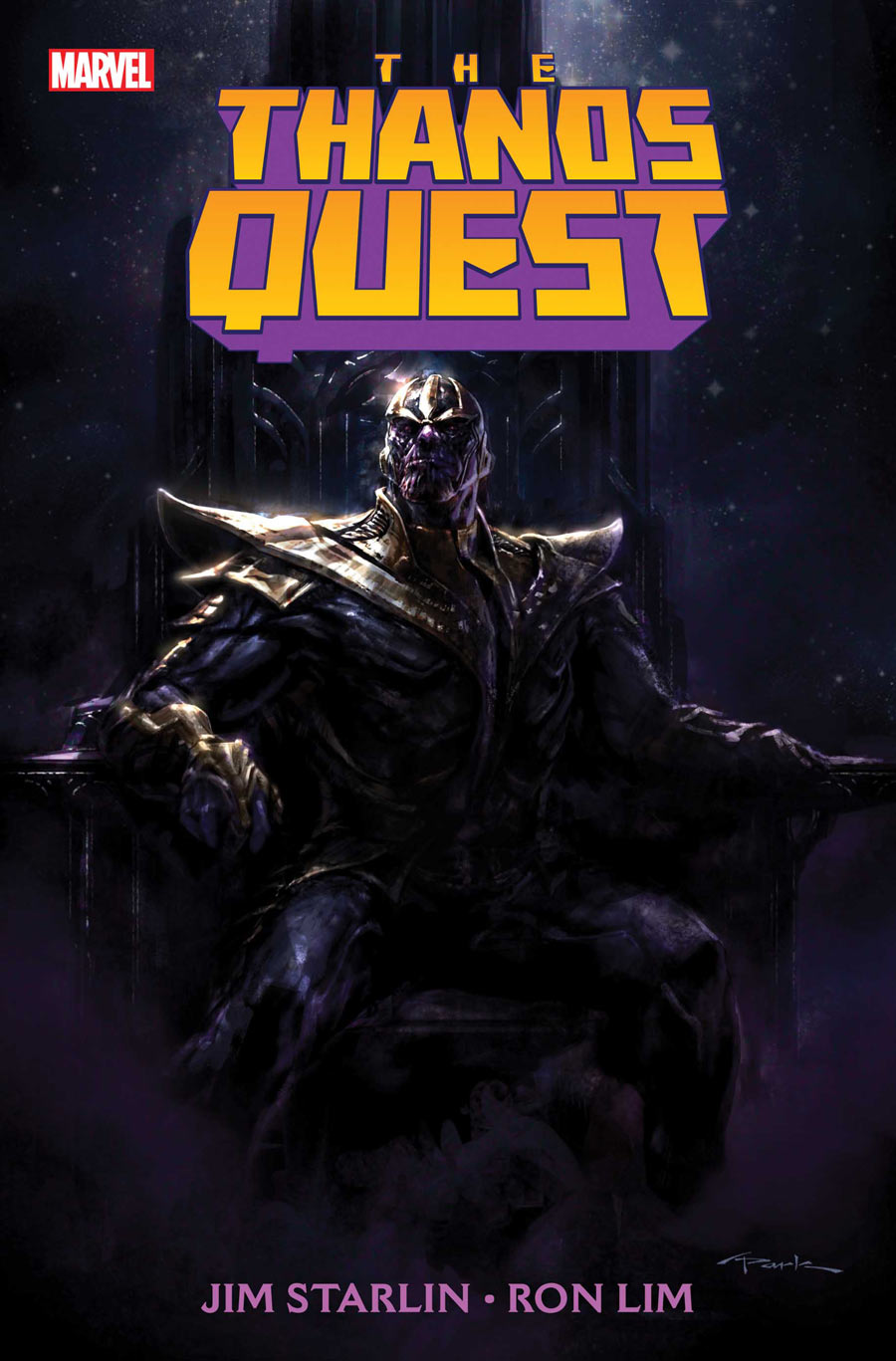 "How weird is this? The Thanos Quest, a comic Ron Lim and I did more than two decades ago, is this past month's #1 best selling comic. All it takes is a little film exposure, apparently."
- Jim Starlin, writing on his Facebook Timeline
Be sure to check out our other notable quotes!
[Artwork: The Thanos Quest]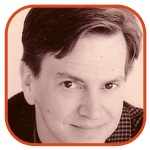 Posted by Tom Mason Categories: Editorials, Marvel Comics,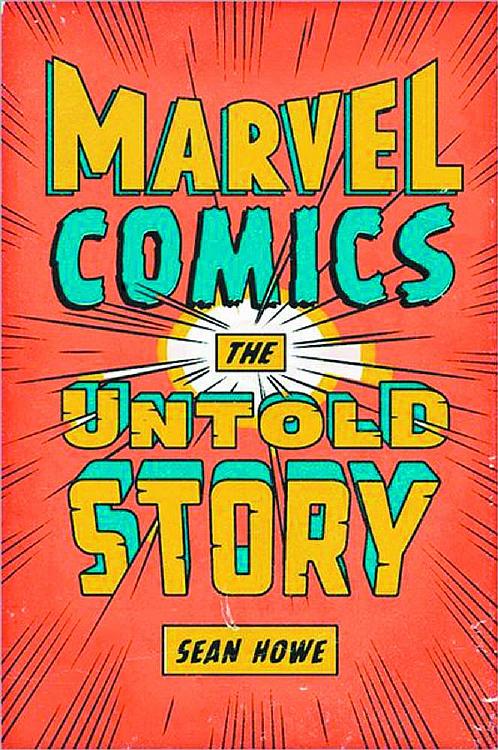 Grantland has put up a two-part excerpt from Sean Howe's highly-anticipated new book: Marvel Comics: The Untold Story.
If you have any interest in Marvel Comics, especially its inner workings, then this appears to be must-reading. In the excerpt, here's how various Marvel folks from the 1970s era are described:
Don McGregor: "... diminutive, fast-talking, aspiring filmmaker from Rhode Island."
Steve Gerber: "...a chain-smoking Camus obsessive from St. Louis."
Gerry Conway: "...the Brooklyn-born prodigy who'd started writing DC Comics when he was 16."
Steve Englehart: "...a bearded and bespectacled conscientious objector from Indianapolis."
Click to continue reading Marvel Comics: The Untold Story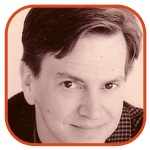 Posted by Tom Mason Categories: Editorials, Marvel Comics,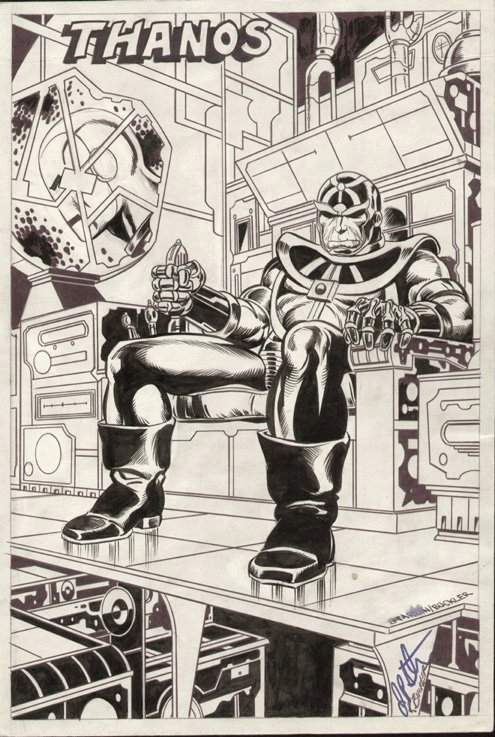 "This is probably one of the first concept drawings of Thanos I ever did, long before I started working at Marvel. Jack Kirby's Metron is clearly the more dominant influence in this character's look. Not Darkseid. Both D and T started off much smaller than they eventually became. This was one of the drawings I had in my portfolio when I was hired by Marvel. It was later inked by Rich Buckler."
- Jim Starlin, Cribbed from Facebook
Be sure to check out our other notable quotes.

[Artwork: Jim Starlin's first concept drawing of you-know-who!]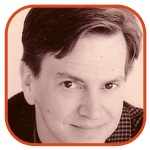 Posted by Tom Mason Categories: Editorials, Movies, Reviews, Independent, Marvel Comics,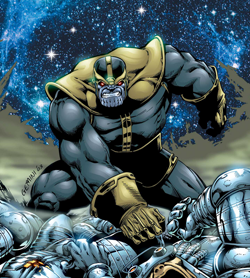 Next week, we'll all be talking about Men In Black III, but this week was still a lot of chatter about Joss Whedon's The Avengers. Let's hit that:
Avengers creators assemble! Here's a short but excellent interview with Jim Starlin, courtesy of Hero Complex and Geoff Boucher. It's super-spoilery so if you haven't seen the movie yet, don't click!
And speaking of Avengers, here's writer Lance Mannion's review, titled "The Romance Of Tony Stark."
Tim at Balloon Juice views The Avengers: "It's a Whedon movie, and quite a good one. Every other line of dialogue could end up on a t-shirt, characters come across as layered and real, conflicts involve profound philosophical differences where it is only sometimes clear who has the 'right' side of it, and one or more title character will have a very near-death experience."
Click to continue reading Weekend Reading: Avengers, Starlin, Finger and Bagge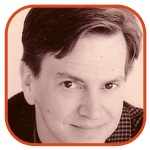 Posted by Tom Mason Categories: Editorials, Independent,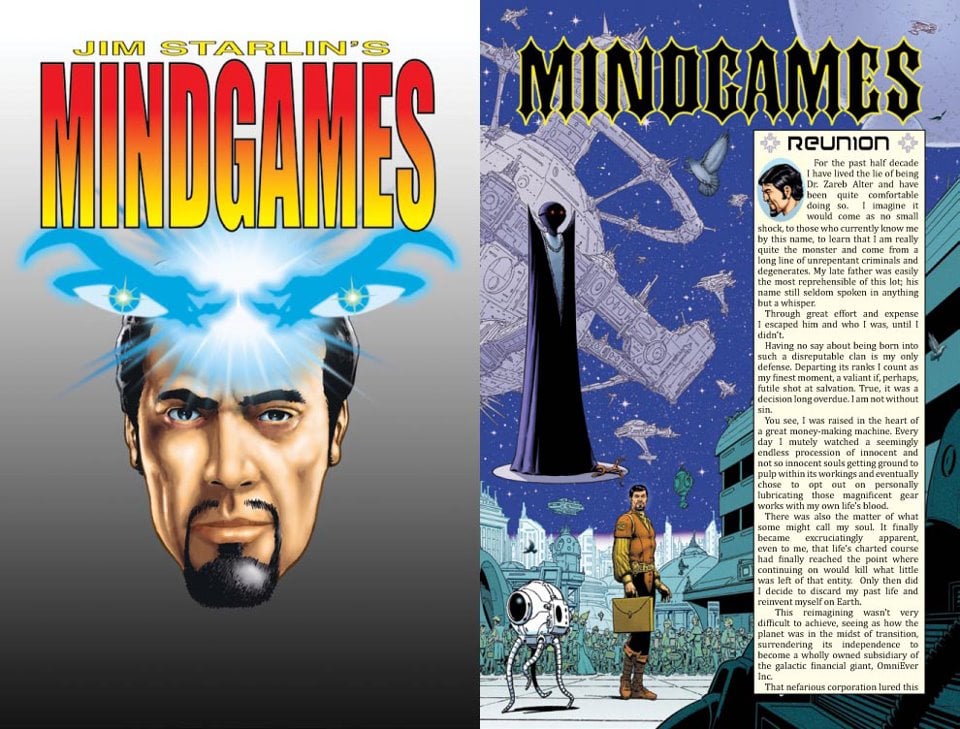 Creator Jim Starlin just posted this on Facebook, so I'm believing it to be fair game.
It's a piece from an original illustrated novel that he's currently working on. He'll reveal more details as his plans are finalized, but for now I think one word will suffice: Want!
[Artwork: Mindgames by and © Jim Starlin]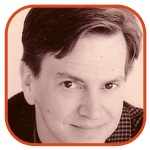 Posted by Tom Mason Categories: Collecting, Editorials, Reviews, DC Comics, Independent,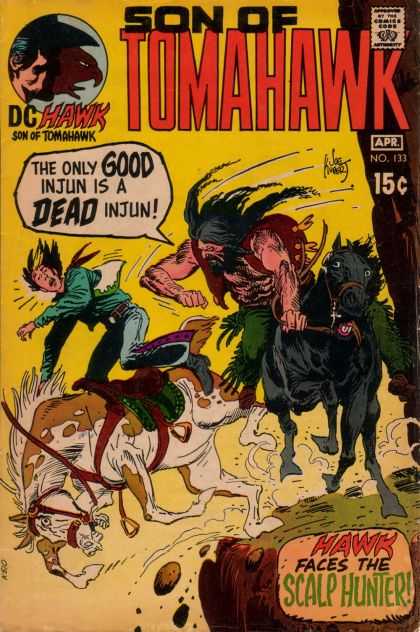 I hope you enjoyed your free comics on Free Comic Book Day!
I don't know how successful the event is at growing the industry, but I do like getting a lot of free comics to sample - it's like opening up a birthday present and finding Christmas inside.
Let's see what else is free:
Comics: Lance Mannion visits the local comic book shop, on the streets of New York City.
Cowboys: At Western Fictioneers, Troy Smith lays out his favorite Western comic books of all time. Bonus: Son of Tomahawk!
Mickey: Mark Evanier got himself an advance copy of Walt Disney's Mickey Mouse: "Race to Death Valley" (Vol. 1) by Floyd Gottfredson, published by Fantagraphics Books. And there was much rejoicing.
West: I love this poster by Thomas Perkins.
Bongo: Over at Bongo's blog, Comic Book Guy runs down a list of comic book places where he'd like to live.
Click to continue reading Weekend Reading: Gottfredson, Satan, Starlin and Comic Book Guy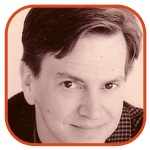 Posted by Tom Mason Categories: Editorials, Image Comics,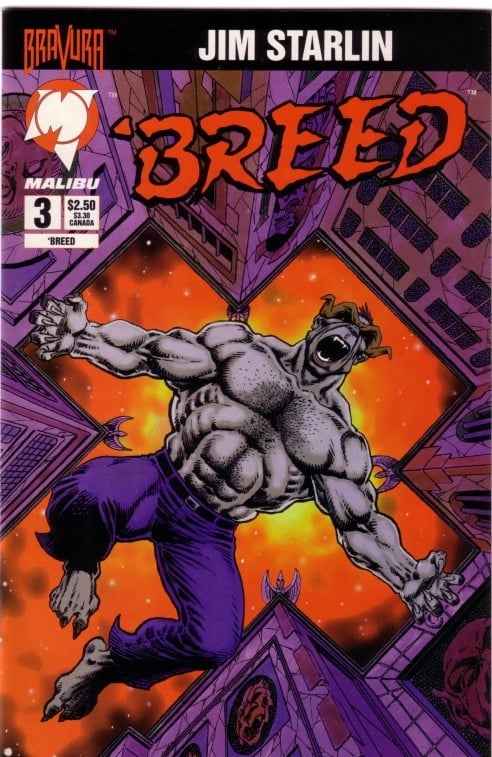 Since he's posted it on Facebook, I'm guessing it's not much of a secret anymore.

Jim Starlin is preparing 'Breed III, the third mini-series of his creator-owned property. The 7-issue series will debut in the summer of 2011 from Image Comics.

Jim will be writing, drawing and coloring the series. And, according to his Facebook post, "This mini will conclude the 'Breed storyline from the original 'Breed and 'Breed II series. The two previous 'Breed series will be collected, reprinted and on sale next summer also."

I can't wait.

'Breed #1 was the lead-off book for the Bravura imprint for which I was the Line Editor. That was my official title, but I was more like consulting editor.
Starlin, Howard Chaykin, Walter Simonson, et al, don't need story direction for their creator-owned projects; I was just there to check spelling and pagination and hang out with some of my favorite creators (until I was stolen away to work on something else).
Click to continue reading Jim Starlin: 'Breed III Summer 2011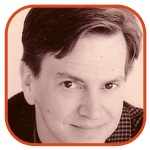 Posted by Tom Mason Categories: Editorials, DC Comics, Independent, Marvel Comics,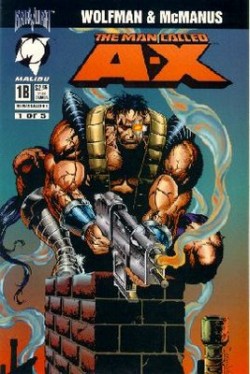 What a week, huh? Disney bought Marvel and everyone's wondering how this will finally address their pet Marvel peeve. Before you get all fan-ish with what this means now and will mean in the future - they own the Ultraverse! They own Crossgen! They have to do this! They have to do that! They can hire Alan Moore! They'll clean up Marvel! They'll rollback prices! You should run over and read Steven Grant's very perceptive take on the buyout in his Permanent Damage column. He's a sharp guy and he makes excellent points.
In the meantime, there was other stuff for avid lurkers to check out and peruse in their spare time. Let's take a look:
Click to continue reading Weekend Reading: Disney, Marvel, Wolfman, Claremont, Starlin And The Lost Silver Surfer Novel!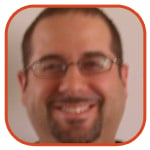 Posted by David Torres Categories: Conventions, Editorials,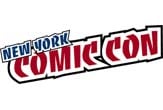 This weekend was the 4th annual New York Comic Con (NYCC).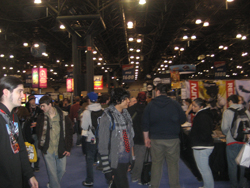 I have been going to the NY Comic Con ever since it began four years ago. Before the NY Comic Con, I had been to several small conventions in the area over the years. When the NY Comic Con was started, I wasn't planning on going because I figured the admission would be a bit expensive and I had a one year old boy at home. However, I discovered that since I'm a librarian, I could sign up as a "professional" and get in for free! Unfortunately, this year professionals didn't get in for free and we had to pay a small admission price. However, we had our own separate entrance onto the convention floor and I got in just as things opened up.
Since I started going to the NYCC, my main concern besides seeing if I can get some cheap comics was getting my books graded by CGC. Over the past few years, I've gotten the following books from my collection graded "Incredible Hulk" #181, "Ultimate Spider-man" #1, and "Uncanny X-Men # 139. Getting your books graded by CGC can be expensive. It's about $16 a book plus insurance and shipping. I decided this year would be different. I decided to get a few books graded, but this time, I decided to get them signed and graded.
Click to continue reading My Time at the NY Comic Con
© Gear Live Media, LLC. 2007 – User-posted content, unless source is quoted, is licensed under a Creative Commons Public Domain License. Gear Live graphics, logos, designs, page headers, button icons, videos, articles, blogs, forums, scripts and other service names are the trademarks of Gear Live Inc.