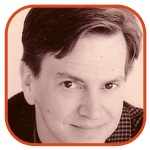 Posted by Tom Mason Categories: Editorials, Interviews, Dark Horse Comics,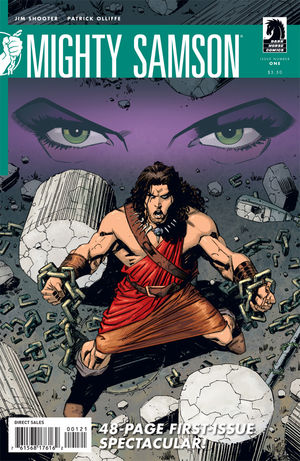 Here's a comic that might be flying under your personal radar that I think merits a look. Mighty Samson is part of Jim Shooter's Gold Key revival at Dark Horse (which also includes Magnus, Turok and Dr. Solar) but it's the only one of the bunch that was never part of Valiant.
This relaunch of the classic character is spearheaded by Shooter and his co-writer J.C. Vaughn, and illustrated by Patrick Olliffe (who does pencils and inks).
Set 500 hundred years after the end of the world in a now-primitive city known as N'Yark, Mighty Samson is filled with "mutated monsters, marauders, and savage subhuman predators." From the ashes of those ruins rises a super-strong champion, Samson, who will defend and protect his piece of the apocalypse from all comers, including the barbarian hordes from across the bridge in Jerz.
It's N'Yark vs. Jerz – a battle as old as time itself! I'm biased because I've met Shooter a couple of times, I'm friends with J.C. Vaughn and I used to work on projects with Patrick Olliffe. That's one heckuva bias, but I also know they can bring the goods, so I'm in.
Here's an interview with Dark Horse editor Chris Warner talking about the series.
And here's a preview of the interiors of the first issue that's on sale now.
Now go and get yours and let me know what you think.
[Artwork: Patrick Olliffe's cover Mighty Samson #1]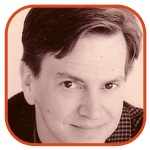 Posted by Tom Mason Categories: Interviews,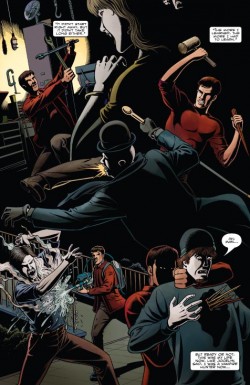 The comic book industry is like a city with a lot of restaurants. If you want to find something good, you need a recommendation. That's how I discovered the most-excellent work of the twin brothers Brendon and Brian Fraim.
My friend J.C. Vaughn is not just the Executive Editor and Associate Publisher of The Overstreet Comic Book Price Guide, he's also a comic book writer. He pointed me in their direction because J.C., Brendon and Brian collaborated on the serialized adventure/mystery strip, Antiques, for The Antique Trader newspaper.
Their new project, Vampire, PA is debuting from Moonstone in June. J.C. wrote it, Brendon and Brian illustrated it and Mark Wheatley is coloring it. There's a great 8-page preview of the first issue over at Vaughn's website, Well-Defined Productions.
Click to continue reading Q&A: Brendon Fraim and Brian Fraim (Vampire, PA)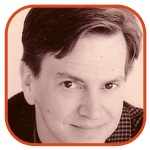 Posted by Tom Mason Categories: Editorials,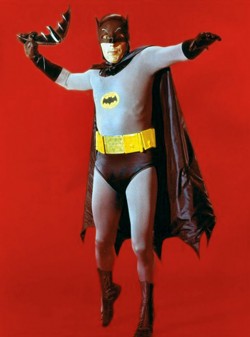 Lots of cool to click on lately, from horror and comic book author Christopher Golden to comic book and television writer Gerry Conway, with a dash of The Simpsons and a blast from the Direct Market past with the ghost of Steve Milo. Check 'em out:
Christopher Golden: When I first read Golden's Of Saints And Shadows, I was struck by two things: (1) he's really good and (2) this book reads like a horror version of X-Men. Novelist Ed Gorman plays Q&A with Golden over at his website.
Gerry Conway: One of my absolute favorite comic book writers (and now a TV writer in the Dick Wolf empire), Mr. Conway is excited about the new Predator reboot, Predators. He tweets: "Not that it matters: Predators seems to have a similar plot device to a movie Roy Thomas & I pitched years ago. Great minds, etc." He expands on that in subsequent tweets, "I'm not claiming idea theft, 'cause Roberto Rodriquez would've been 14-years-old when Roy & I made our pitch, and somehow I doubt…" Since he curtailed his blogging, his tweets make for fun reading.
Click to continue reading Weekend Reading: Starlog, Christopher Golden, Gerry Conway, Tarzan and Steve Milo
© Gear Live Media, LLC. 2007 – User-posted content, unless source is quoted, is licensed under a Creative Commons Public Domain License. Gear Live graphics, logos, designs, page headers, button icons, videos, articles, blogs, forums, scripts and other service names are the trademarks of Gear Live Inc.