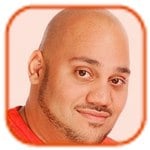 Posted by Andru Edwards Categories: Marvel Comics,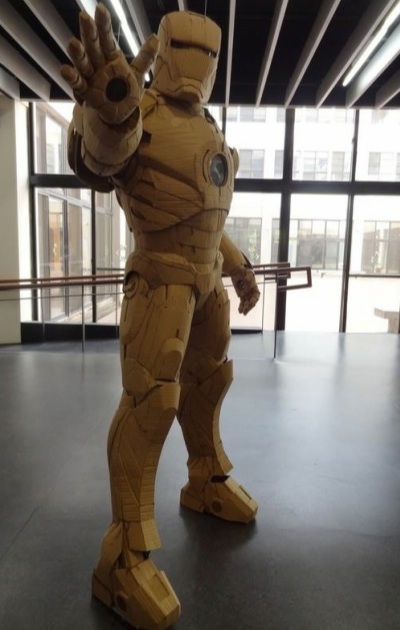 Let's be honest--we've all wanted to rock an Iron Man suit, right? We just aren't millionaire superheroes, which makes it fairly impossible. The next best thing, though? This awesome, wearable Iron Man suit that's made of cardboard.
Made by Kai-Xiang Xhong using the process of pepakura, he has taken regular cardboard and turned it into a work of art. Again, this thing is fricken wearable! Kai-Xiang decided to leave the colors and textures as they are, but if you're up for replicating it, feel free to bust out some red and brass-colored spray paint.
Check out more of his work here.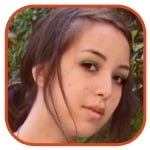 Posted by Robin Paulson Categories: Movies, Television, DC Comics, Independent, Marvel Comics,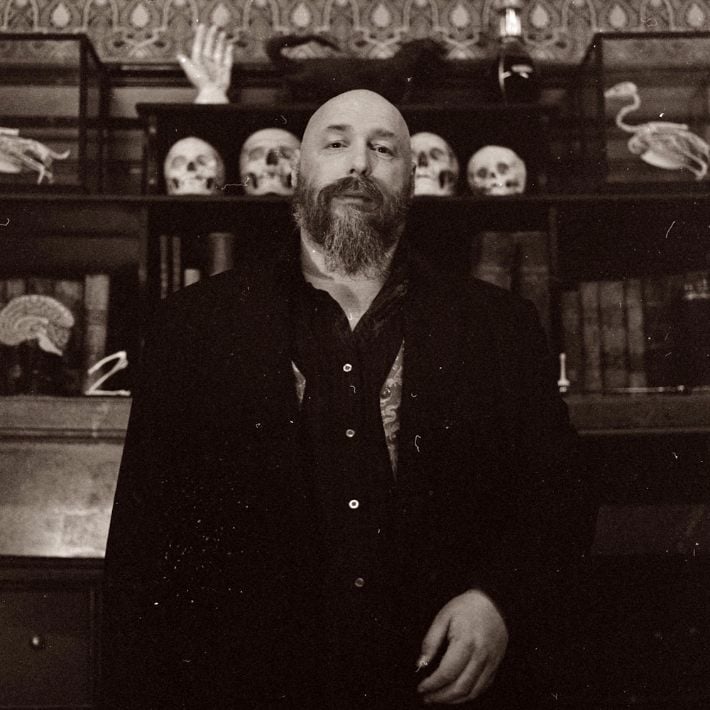 How does listening to Warren Ellis speak under an avocado tree in Hollywood sound to you?
Transmetropolitan, Red, and Iron Man fans in the greater Los Angeles area have the chance to witness this come Sunday, January 26 from 6pm to 9pm. Tickets range between $20-$50, which includes some light drinks and snacks - not a bad deal at all! The British author is expected to "tell stories about the world we live in now (and where we're going in the future)." Get tickets soon, as the event is fairly intimate, capping at around 40 people.
In addition to penning the aforementioned comics, Ellis has written for Vice, Wired UK, and Reuters.
Read More

| The Farmhouse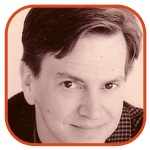 Posted by Tom Mason Categories: Editorials, Movies, Reviews, Marvel Comics,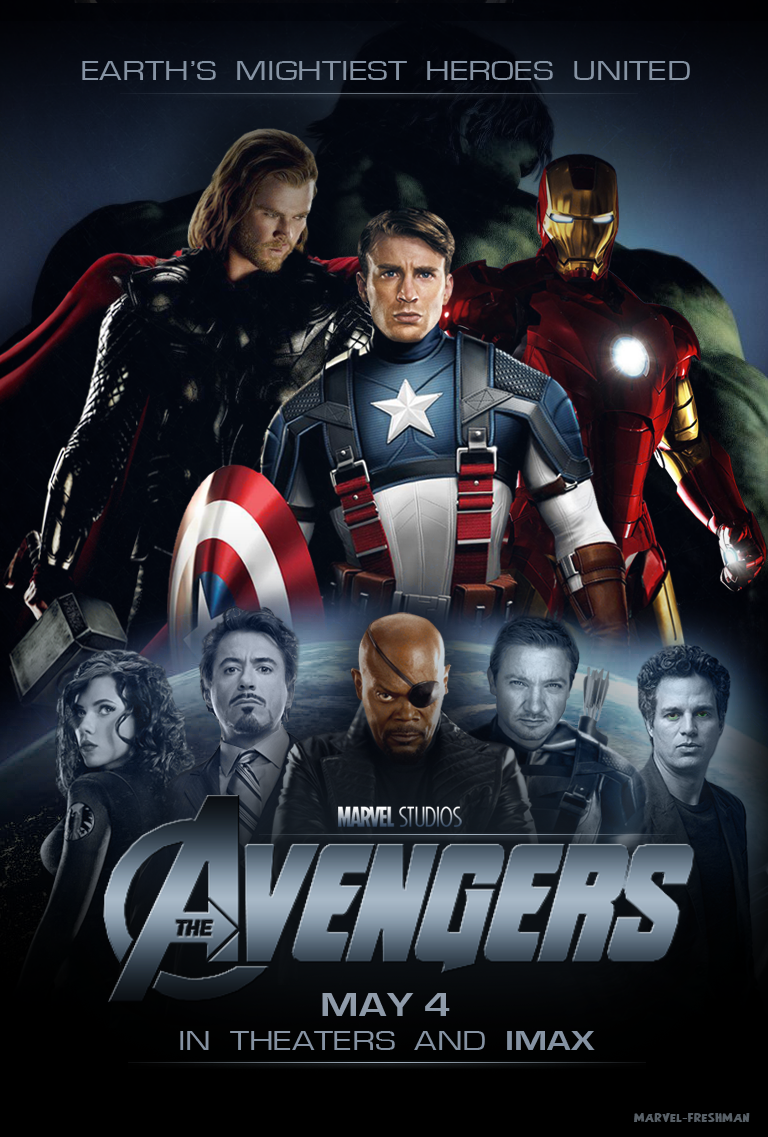 Yeah, my bad. I finally got around to seeing The Avengers on the big screen with my old pal Dave Olbrich (he was seeing it for the third time).
I'll echo what is probably the view of 99% of the super-hero movie audience: (1) I loved it and (2) where was this movie when I was 13?
Afterwards, I had a few thoughts.
I was surprised by the sudden death of what I thought was a fairly major character in the continuity. I know Joss Whedon always likes to kill off someone in his movies – I'm sure the first draft of Toy Story had a sacrifice from Mr. Potato Head – so I should've been better prepared. But I wasn't. Sad to lose the character and sadder that the actor has lost a pretty good gig.
Tom Hiddleston was riveting as Loki, an excellent performance capturing the character's grandiose plans and his petty humanness. Here's hoping he gets as good a role in subsequent years and doesn't end up playing a Russian mobster on Person of Interest, or the put-upon dad in some lame sitcom.
This is my favorite Scarlett Johansson movie. And yes, I've seen more than one. Including that one. And that one too.
Click to continue reading The Avengers: I Finally Catch Up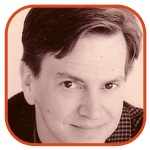 Posted by Tom Mason Categories: Editorials, Movies, Marvel Comics,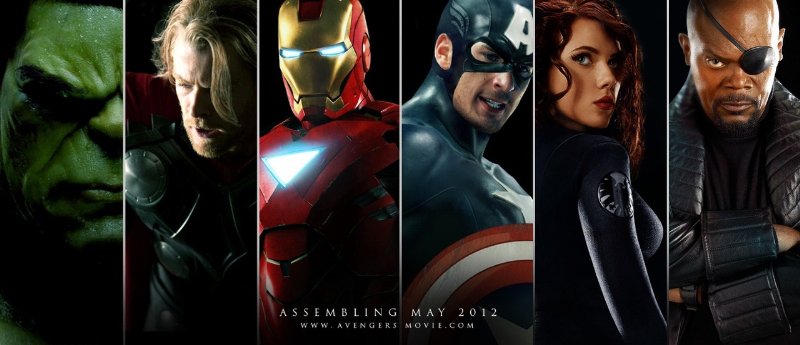 So... this is happening: The Avengers is killing it at the overseas box office.
Those lucky overseasers got it first and they're filling up the Marvel treasure chest with a whopping $185 million so far.
Rolling Stone reports that the movie "has it all. And then some."
Click to continue reading The Avengers Overseas: Breaking Box Office Records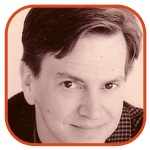 Posted by Tom Mason Categories: Editorials, Movies, Marvel Comics,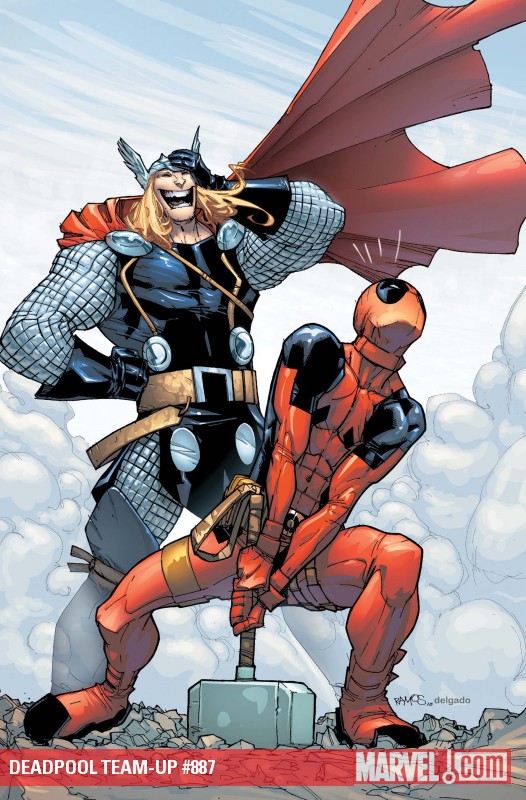 Marvel Studios, the movie-and-TV division of the vast Marvel Comics empire, is on the prowl for a new season's worth of interns.

These are part-time, unpaid positions, 20-30 hours per week and involve things like script coverage, internet and comic book research, "typical office duties," and quick errands (I'm guessing coffee, dry cleaning and picking up comics at the LCS on Wednesdays).

But since this is part of Marvel, you'll be reading early scripts for Marvel's upcoming movies and shows, reading comic books and surfing the interwebs. How bad can any of that be?

Marvel Studios is responsible for for the Iron Man, The Incredible Hulk, Spider-Man, X-Men, Fantastic Four movies, as well as the upcoming Avengers and Thor so there's really no cooler place to want to work right now. Departments looking for interns include: Film Development, Marketing, Legal, Animation and Interactive.
Click to continue reading Comic Book Jobs: Marvel Studios Interns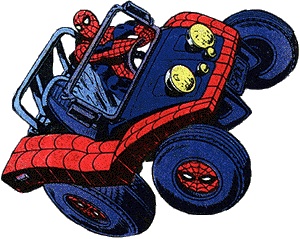 If you're a fan of Marvel Comics, then you know about Marvel's monsters like Fin Fang Foom and Tim Boo Bah. But are you ready for Marvel's Monster Trucks?
Well get ready to rumble, you V-8ers, Red Staters and Import Haters!
Marvel Entertainment, no doubt a division that rests somewhere between Marvel Comics and Disney, has expanded its deal with Feld Motor Sports, the motor sports entertainment company (and owners of the Ringling Bros And Barnum & Bailey Circus, go figure).
Click to continue reading Marvel Monster Trucks: With Great Power!
Read More

| Marvel Monster Trucks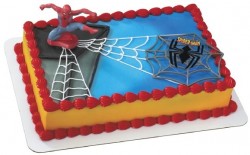 What do you like on your pizza? Pepperoni? Mushrooms? Spider-Man?
DecoPac, one of the leading cake decorating companies, already has a deal with Marvel Entertainment for cake toppers featuring Marvel Comics characters like Spider-Man, Iron Man and more.
And following a Direct Market tradition, the company has even created a series of limited edition cake decorations.
Click to continue reading Marvel Team-Up: Comics + Pizza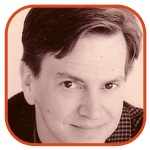 Posted by Tom Mason Categories: Editorials, Movies, Reviews, DC Comics, Marvel Comics,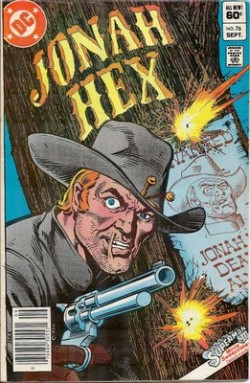 Well, I reckon it was bound t'happen, pardners. Jonah Hex has opened to just a $5 million weekend, meaning that it's officially been labeled a bomb. Too bad. Jonah was – and is – an iconic comic book property, the creation of John Albano and Tony DeZuniga. Maybe the filmmakers should've gone with a more traditional western approach like The Outlaw Josey Wales or 3:10 From Yuma instead of the steampunkian world of The Wild Wild West movie? Who's to say what would've worked, but the new one sure doesn't.
The problem now is that because Jonah Hex is based on a comic book (not a graphic novel as some lazy reporters simply retype) – but one that none of the general public has heard of before – it'll get tagged as a comic book movie, and worse, a failed comic book movie. And finger wagging along the lines of "is the comic book movie fad finally over" will start appearing as breathless know-it-all headlines in newspapers no one reads anymore.
Click to continue reading Jonah Hex And The Lost Weekend
Read More

| Deadline Hollywood Daily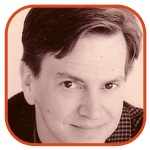 Posted by Tom Mason Categories: Editorials, Movies, Reviews, Television, DC Comics, Marvel Comics,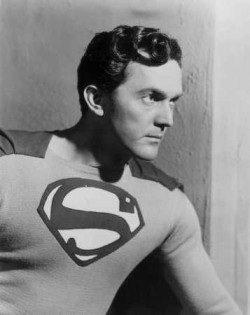 Hey Librarians! Pack up your decimals of Dewey and head out to Washington DC, where all the cool graphic novels are going to be talked about. It's the American Library Association's annual conference, and it's set for June 24-June 29. Early Word has the word on all the graphic novel programming just waiting for you.
Dave Simons: It's been one year since the death of the acclaimed artist Dave Simons and his friend Daniel Best and 20th Century Danny Boy remembers him with stories and quotes, like this one: "Here is my recipe for a winning comic book cover: Flame. Gorilla. Skull. Hot chick. Other elements of interest: Nazis, dinosaurs." I would totally buy Flaming Gorilla Skull Chick Vs. Nazi Dinosaur #1 from any publisher. Even at $3.99. I'll even write it. And I wish Dave was still alive to draw it.
Superman Serials: The Bijou Blog takes a look at those Superman movies that most comic book fans don't care about: the old serials like Superman and Atom Man Vs. Superman, starring Kirk Alyn. "His Superman seems stern at times, then happy-go-lucky, but also happens to take a sadistic glee in cracking two crooks' heads together. The cape appears to give him some trouble. Alyn is seen to push it out of his way several times and he never runs while in costume, doing more of a ballet leap to keep from tripping."
Click to continue reading Weekend Reading: Bob Bolling, Dave Simons, Kirk Alyn and Chuck Jones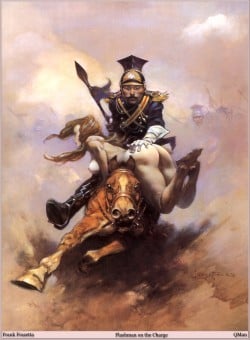 You know it's going to be a bad week when one of the most beloved fantasy artists passes away. He was absolutely one of my favorite artists and one of the first artists who, like Jack Kirby, could get me to buy pretty much anything with his name on it.
Tom Spurgeon has an excellent overview of the late artist's career. "Frazetta's art on the Warren Magazines Creepy, Eerie and eventually Vampirella combined some of the pulp tendencies for which he was soon to become very well known with a sense of classic horror. They remain some of the company's most iconic pieces of art."
Viz Media: I often post job listings here for Viz Media, the longtime manga publisher in San Francisco – longtime as in they've been doing it since it wasn't quite so cool to do it. So I was saddened to hear that they let go more than 50 of their staffers. That's, I think, the largest layoff of comics professionals that I can remember and certainly the largest in recent years. I hate to see that kind of thing happen, and I wish everyone the best as they figure out what to do next. Heidi MacDonald at Comics Beat recently posted this link from Dan Blank's website; I've practically memorized it.
Click to continue reading Weekend Reading: Frazetta, Viz, Carl Barks and Facebook
Read More

| Comics Beat

© Gear Live Media, LLC. 2007 – User-posted content, unless source is quoted, is licensed under a Creative Commons Public Domain License. Gear Live graphics, logos, designs, page headers, button icons, videos, articles, blogs, forums, scripts and other service names are the trademarks of Gear Live Inc.