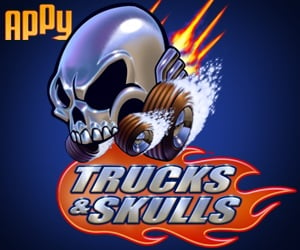 My pals over at
Appy Entertainment
make games for the iPad and the iPhone and whatever lower case iProduct is coming up.
And they do a heckuva job at it too: their most recent game
Trucks & Skulls
won the
Best Action Game
in the iPhone category at the Best App Ever Awards at Macworld in San Francisco.
The iPad version of the game placed in the same category, and Trucks & Skulls also scored "podium positions" for Best Arcade Game.
Previously, Trucks & Skulls had been selected by Apple as both their iPhone Game of the Week and their iPad App of the Week in November, and was then IGN's iPhone Game of the Month.
Click to continue reading Trucks & Skulls: Best iPhone Action Game
As everyone knows, Trucks are good and Skulls are evil. And when they get together…it's smashing. I'd read a comic book called Trucks & Skulls; I'd watch a movie called Trucks & Skulls; and I'd give my kids a bunch of toys called Trucks & Skulls.
What Trucks & Skulls is right now, though, is a game app for the iPhone and the iPad.
It hasn't been out for much longer than a month and already it's racking up the awards, the great reviews and the downloads.
The reason I pimp for this (again!) is that the game comes from Appy Entertainment and its Secret World Headquarters north of San Diego.
Click to continue reading Appy Entertainment: Trucks & Skulls Wins Again
Read More

| Appy Entertainment

Do you like Monster Trucks and Laughing Skulls? And stuff that blows up real good?

Then you'll want to play iPad's Game of the Week: Trucks & Skulls!

It was created by the gang at Appy Entertainment, which is run by a couple of friends of mine (Chris Ulm and Paul O'Connor) who are both comic book industry veterans. Ulm is the guy who came up with the idea for the Ultraverse, and O'Connor wrote several dozen comics back in the go-go 1980s.
Click to continue reading Trucks & Skulls For Your iPad!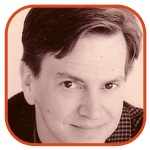 Posted by Tom Mason Categories: Editorials, Marvel Comics,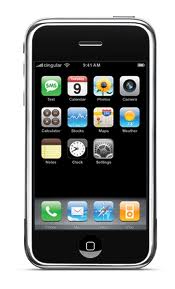 Can you imagine if iPhone apps were named after characters from the Marvel Comics Universe? I can...and here they are:

Doctor Bong - A constantly updated map of medical marijuana clinics and how far they are from you right now, man.

Fin Fang Foom - A restaurant locator for sushi bars, steakhouses and White Castles.

Impossible Man - An app for ladies with low self esteem. Automatically uploads photos of wealthy, handsome and available men who just aren't that into you.

Mr. Fantastic - Lets you enhance photos of your junk before you email them to women you find attractive. Also known as The Favre.
Click to continue reading iPhone Apps That Sound Like Marvel Characters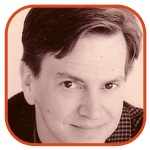 Posted by Tom Mason Categories: Editorials, Dark Horse Comics, DC Comics, Image Comics, Marvel Comics,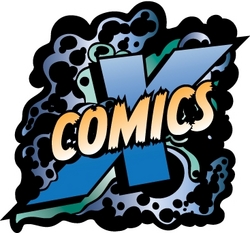 Remember that whole digital thing that's supposed to knock off the printed comic book? Oh wait, that's still happening!

If you want to be part of the industry now that we've passed "peak comic book," ComiXology the "digital comics leader" is looking for a couple of new people.

First up is a LAMP Developer, someone with "2+ years of experience with Linux, Apache, mySQL and PHP. Additional experience with AJAX/JavasScript/HTML5 (jQuery), XML, HMTL, XMLRPC, SOAP and other development environments is preferred."
Click to continue reading Comic Book Jobs: Comixology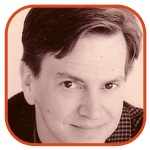 Posted by Tom Mason Categories: Editorials, Reviews,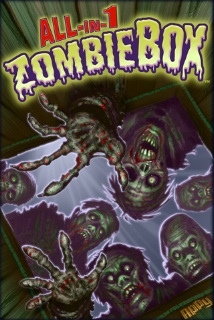 Do you still love the Zombies? I do.
I get a kick out of them when they're done well, like when my pal Max Brooks writes about them (World War Z totally scared me) or when I'm reading The Walking Dead, while waiting for the new TV show.
Now it's October, the month of Halloween, and a great time for Zombies. Especially when their blood, guts and goopy brains are on sale.
My buds at Appy Entertainment, Paul O'Connor and Chris Ulm, are putting Zombies on sale this month. It's an iPhone app of theirs called "All-In-1 ZombieBox," a 10-zombie-app for less than one sweet dollar.
Appy's ZombieBox has 10 apps from 10 different indie developers: Zombie Invasion (Conniption Entertainment); Defcon Z (Monkey Armada); Draw Slasher - Dark Ninja vs. Pirate Monkey Zombies (Mass Creation); Zombie Saw (L*U*K*E); Zombie Pizza (Appy Entertainment); Zombie Nombie (Smudgy Games) Apocalypse Zombie Fish (The Binary Mill); Zombie Karts (Cascadia Games); Zombie Apocalypse Manual (PALIANTech); and my favorite name of all time: Zombie Whale Hole (Cervo e.U.)
Click to continue reading Appy Entertainment: Zombies In A Box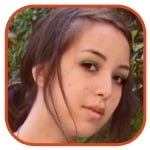 Posted by Robin Paulson Categories: IDW Publishing,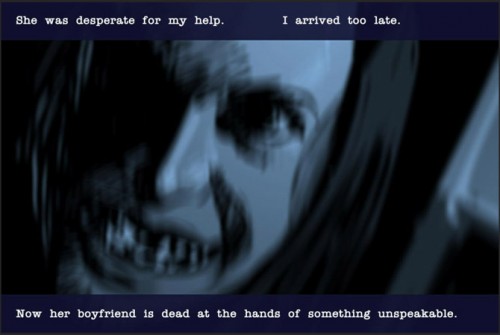 For movie-goers who were still intrigued at the end of Paranormal Activity, IDW has offered up a comic book intended to provide some answers as to what happened after the film.
Titled Paranormal Activity: The Search For Katie, A Case Study by Dr. Johann Averys DMN, you won't be able to get this comic at your local shop—IDW released the story exclusively for the iPhone and iPod Touch. This marks the first comic that IDW has published exclusively via digital means.
(Spoilers after the jump)
Click to continue reading IDW Releases Paranormal Activity Comic on iPhone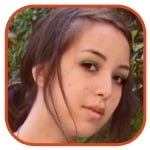 Posted by Robin Paulson Categories: Marvel Comics,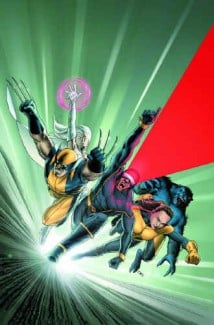 Those folks over at Apple don't stop at catering to people's needs. This time, they're impressing comic book fans, as the iPhone now carries an array of Marvel comics you've probably been meaning to catch up on.
Marvel has now made both new and classic issues available via Comixology, iVerse, and Panelfly. Whether it's the first 25 issues of Stan Lee's Amazing Spider-Man, Joss Whedon's Astonishing X-Men, or Robert Kirkman's Marvel Zombies, finding something you'll want to read is guaranteed. The best part of this whole deal is the fact that Panelfly, which has the most comics in its library (84), sells their comics for $0.99 (others generally charge $1.99).
Despite this more cost-effective comic book venture, nothing quite beats the sensation of walking into your local shop, digging through those boxes to find that treasured issue you so desperately want to get your fingers on. What's a couple dollars or so when you've still got that?
Let's hope the sacred Wednesday tradition of new issues stays intact as well, considering the iPhone doesn't have that… yet.
Read More

| MTV

© Gear Live Media, LLC. 2007 – User-posted content, unless source is quoted, is licensed under a Creative Commons Public Domain License. Gear Live graphics, logos, designs, page headers, button icons, videos, articles, blogs, forums, scripts and other service names are the trademarks of Gear Live Inc.