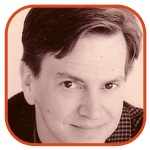 Posted by Tom Mason Categories: Conventions, Reviews, IDW Publishing,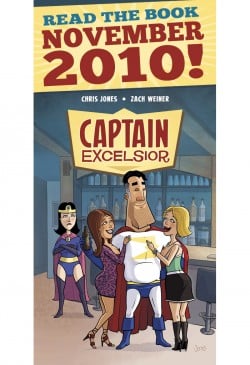 Captain Excelsior is a webcomic that I discovered late. I met Zach Weiner at the 2008 San Diego Con and he gave me an ashcan of his webcomic Saturday Morning Breakfast Cereal he was handing out. That led me to his website which had a link to Excelsior. See how this whole "internet thing" works?
Captain Excelsior was almost completed by then so I went back to page 1 and read through the previous installments all in one sitting. Created by Weiner and illustrated by Chris Jones (artist on Grumps), the series is about Captain Excelsior, a super-hero who's having some issues.
One of his sons has no super powers, another might be gay, his high-strung daughter can't find a date for the prom and she kills people when she gets angry, his ex-wife is getting remarried and he's having trouble navigating the dating world because, well, he's a doofus. He's a better super-hero than he is a father, but he'd have to be: he's a terrible father.
Click to continue reading Comic Con International 2010: Zach Weiner And Chris Jones
Read More

| Captain Excelsior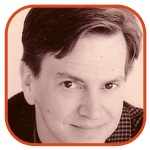 Posted by Tom Mason Categories: Reviews, Television, IDW Publishing,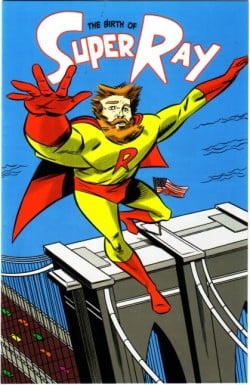 One of the things I enjoy most about the San Diego Comic Con is that I can always find stuff I didn't know existed before I trundled down an aisle and stumbled across it.
The Birth Of Super Ray was one of those. Created by Jonathan Ames and Dean Haspiel, and published by IDW, the black-and-white, 8 1/2 x 5 1/2 inch, ashcan-sized delight ties into Ames' TV series, Bored To Death on HBO. You know, the one with Zach Galifianakis, Ted Danson and Jason Schwartzman.
The Birth Of Super Ray stars a stylized Galifianakis as a guy who - thanks to a subway accident - inadvertently becomes Super Ray, a character that the Galifianakis character created as a webcomic. Now, Super Ray has "a great responsibility to guard and protect Brooklyn." The Birth of Super Ray is a fun, silly comic; a great freebie to drop into my bag as I made the rounds. My only "complaint" is that the whole thing wasn't in color. The cover coloring is so awesome, I'd've liked to have seen it throughout.
If you missed your copy, you can download it from the HBO website.
[Artwork: Cover to The Birth of Super Ray, © HBO]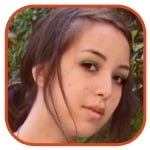 Posted by Robin Paulson Categories: IDW Publishing,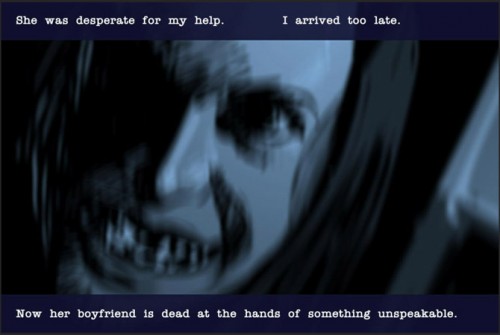 For movie-goers who were still intrigued at the end of Paranormal Activity, IDW has offered up a comic book intended to provide some answers as to what happened after the film.
Titled Paranormal Activity: The Search For Katie, A Case Study by Dr. Johann Averys DMN, you won't be able to get this comic at your local shop—IDW released the story exclusively for the iPhone and iPod Touch. This marks the first comic that IDW has published exclusively via digital means.
(Spoilers after the jump)
Click to continue reading IDW Releases Paranormal Activity Comic on iPhone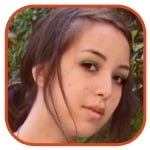 Posted by Robin Paulson Categories: Editorials, IDW Publishing,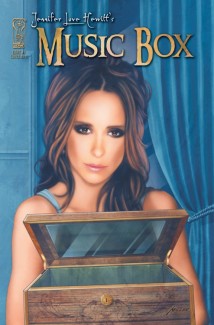 You know that the comic book world is getting its share of rape and sodomy when celebrities like Jennifer Love Hewitt are branching out into the industry. I suppose we have Hollywood and San Diego Comic Con to thank for that, eh?
The Ghost Whisperer starlet teamed up with IDW to create her comic book, The Music Box. Wow, so alluring, Jennifer.
What makes it even better is the fact that she has slapped her face on the cover of it (as I have not yet had the pleasure of reading the comic, she may also be the heroine—I don't know), as if to say, "Even though you typical comic book consumers will walk right past my series (which is incidentally about a lame music box), I'll plaster my good looks on it to make you at least give it a second glance."
If you're feeling up to the challenge of reading a seemingly-unbearable story, the issue is in stands as of yesterday, October 28th.
Read More

| NBC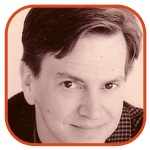 Posted by Tom Mason Categories: Editorials, Dark Horse Comics, IDW Publishing,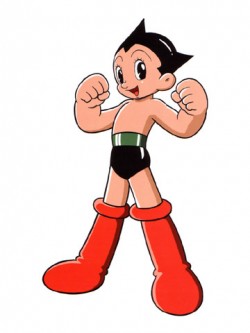 It's here! After a long and seemingly painful production process, the new Astro Boy CGI feature is in theaters. You can find clips and cool stuff over on the official Astro Boy website. If you want to find out about all things Astro Boy, my favorite go-to place is Astro Boy World. They're dedicated to "everything Astro Boy, the works of Osamu Tezuka, and other related anime & manga." They've got video, news, factoids, lots of great graphics, and more.
Astro Boy was created by Osamu Tezuka (the "God of Manga" and "The Walt Disney of Japan") and debuted back in the early 1950s under the title Tetsuwan Atomu (The Mighty Atom). It later became an animated TV series in Japan in 1963. Since then, Astro Boy's made a lot of comic book appearances here in the US, as recently as right now. Let's take a look.
IDW: The gang over at IDW released two brand-new Astro Boy comic book series this year. One was a 4-part prequel to the Astro Boy movie and the other was an adaptation of the movie. You can probably still grab individual copies. Better still, they've already collected both of them in trade paperbacks that came out last month: Astro Boy: Movie Prequel and Astro Boy: Movie Adaptation.
Click to continue reading Osamu Tezuka & Astro Boy
Read More

| Astroboy Movie Official Site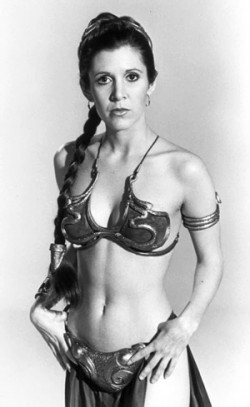 Lots of great stuff all over the internets this past week. Chris Ryall at IDW gives a chat, Jim Shooter plays 20 questions with the fans, young women try to dress as sexy super-heroines, and Trevor Von Eeden is just a really great artist whose work is fun to look at. Let's roll it out:
CHRIS RYALL'S BAT BOY: Over at Bookgasm, one of my regular stops, Joshua Jabcuga sits down with Chris Ryall at IDW to chat about Donald Westlake, Stephanie Meyer's Twilight and the upcoming Weekly World News Universe of Bat Boy and Ed Anger. Even better, Chris has love for the Twilight fans who ravaged Comic Con International that other industry types should embrace: "I love anything that brings in a wider audience, and ideally, at a show like this, that audience who might only be drawn there by Twilight will then see something else that catches their eye and gets them into comics. I don't know if that happened this year to any big degree, but the exposure can't hurt. I certainly see it as a good thing." More at the link; it's worth reading the whole thing.
OF COSTUMES AND COSPLAYERS: You know you love it when too many women dress up as Slave Leia from Return of the Jedi. The boys – oh so obviously the boys – at Cinematical have a fun slideshow of some of the costumed women from this year's Comic Con International. I'd write more, but I know you've already clicked the link.
Click to continue reading WEEKEND READING: Chris Ryall, Twilight, Robert Maguire, Trevor Von Eeden and Jim Shooter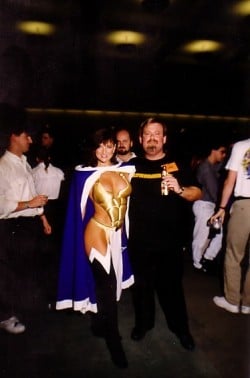 And here we go with the final installment of Old Comic Book Convention Photos week. I think everyone knows what a "Booth Babe" is – she's the model-like girl at a convention who usually works in an exhibitor's display area or prowls around in front of it, chatting with potential customers and repeating all the talking points she's been given for the day. She might even be handing out product literature or free samples and you willingly take it because "Hey, a pretty girl is giving me stuff." You could always find booth babes at car shows, boat shows, and consumer electronics shows like CES. The same types of places where Adam West might show up to lean against one of the original Batmobiles.
Back in the 1990s, there was an explosion of booth babes at comic book conventions, usually at a publisher's booth. Sometimes they were actually on staff at the publishing company, sometimes not. Thanks to the explosion of Image Comics in the early 1990s, there was a tremendous increase in costumed characters as well – not the fans dressed in costume, but professional models, male and female, hired by the publisher to wear custom-made costumes based on characters in their books. They would hang around the booth or stroll around on the floor, mingling with the fans, driving traffic back to their booth and posing for "Hey! Look at me with a pretty girl at the convention!" photos with tubby fans in too-small X-Men t-shirts. Image had them, Harris Publications trotted out a couple of different Vampirellas, and other publishers jumped in.
Malibu Comics, always able to identify and then exploit a trend, had their own costumed characters with the launch of the Ultraverse in 1993.
Click to continue reading COMIC CON INTERNATIONAL: Booth Babes and the Ultraverse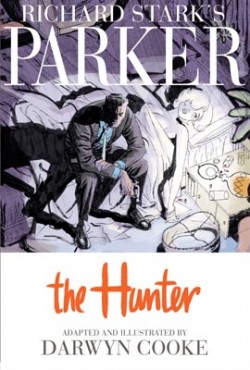 Lots more great fun on the internets this week: Darwyn Cooke's adaptation of Richard Stark's (aka Donald Westlake) The Hunter, the craziness of Tintin, a bit of Bosko, The Family Circus (no, really!) and some silly Star Trek stuff with Simon Pegg. Let's get the linking party started:
DONALD E. WESTLAKE & DARWYN COOKE: The late Donald E. Westlake was one of America's greatest crime writers. He wrote some great stand-alone novels like Kahawa and The Ax, as well as caper novels featuring John Dortmunder, many of which became movies: The Hot Rock, Bank Shot). Under his Richard Stark pseudonym he wrote some critically-acclaimed hard-boiled crime novels featuring Parker (many of which were made into movies: Payback with Mel Gibson and Point Blank with Lee Marvin). Both Payback and Point Blank are based on the same novel, The Hunter. Tom Spurgeon of the blog Comics Reporter has an interview that's a must-read for Westlake/Stark/Parker fans. Spurgeon interviews Darwyn Cooke about his upcoming IDW adaptation of The Hunter. Ed Brubaker guest-stars in the interview.
STAR TREK: Simon Pegg of Shaun of the Dead and other fun films, gives an interview to the BBC where he talks about playing Montgomery Scott in J. J. Abrams' Star Trek, and also playing on of the Thompson Twins in Steven Spielberg and Peter Jackson's adaptation of Tintin. Here he is talking about having his own licensed action figure: "As a fan of those things as a kid, I had plenty of action figures. To actually be one is a great joy, well, it's five - two Shaun of the Dead, a Doctor Who one and two Star Trek figures. Yes, I play with myself regularly."
TINTIN: This is from a couple of years ago, but it's still hard to figure out who's nuttier, Herge or his creation Tintin. Fortunately, Spencer Cook has the illustrated details, and it's hard to argue his point. It's easy to laugh with him though!
TINTIN II: And while Tintin may or may not be crazy, at least one of his fans is rich enough to part with a cool million to buy some original art. The Scoop at Diamond Galleries has the scoop.
BOSKO: Bosko was an animated series character created by Hugh Harman and Rudolph Ising whose cartoon adventures "mirrored" whatever his competitor Mickey Mouse was doing over in his Walt Disney Cartoons. Over at David Gerstein's Ramapith, he's posted some fun samples of a Bosko comic strip that's well worth taking a look at.
THE WORST COMIC BOOK ARTIST?: Steve over at Booksteve's Library has an interesting historical question. He's posted what he thinks may be the worst-drawn comic book story in history (or at least the Silver Age) and he needs help identifying the artist. Help a blogger out if you can. And read the whole thing while you're over there; he's posted the entire story. It's a Secret Agent X-9 tale, but it bears no resemblance to the work of Archie Goodwin and Al Williamson.
LELA DOWLING: Here's a book that fell through the cracks because its target audience isn't necessarily the comic book fan, it's beekeepers. Regardless of whether or not you're a bee lover or bee hater, there's some great cartooning here. When you get to the cover icon, click it and check out some of the insides to Uncle Buzzy's Big Fat Book O' Bee Cartoons.
Click to continue reading WEEKEND READING: DONALD WESTLAKE, BOSKO, TINTIN & STAR TREK!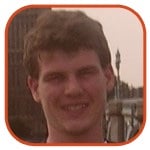 Posted by Todd Matthy Categories: Reviews, IDW Publishing,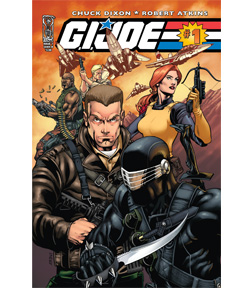 Although growing up I was more into Transformers and Voltron, I've always been a GI Joe fan. I think the Marvel series had some of the best stories and most compelling characters in comics history, and was thrilled when Devils Due not only revived, but continued the story begun by Larry Hama. Last year when Devils Due lost the license they ended the story begun by Larry, allowing the new license holder, IDW to reboot the franchise. I can honestly say after reading IDW's GI Joe # 1, I can relate to Superman fans after their favorite character rebooted in 1986's The Man of Steel - I have feelings of both excitement and skepticism.
Click to continue reading Yo Joe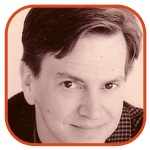 Posted by Tom Mason Categories: Interviews, IDW Publishing,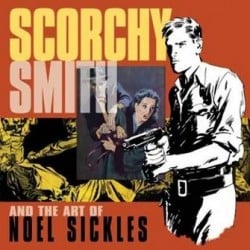 Dean Mullaney is one of the true pioneers of comic book publishing and, I confess, an old friend. He launched Eclipse Comics, one of the first comic book companies that specialized in not only giving creators a refuge from the corporate underwear heroes at DC and Marvel, but also in giving them ownership of their creations. Eclipse folded back in the early '90s and Dean disappeared into non-comics pursuits (as everyone in comics knows, once you leave the industry for something else, you disappear).
Now Dean's back at the helm of the Library of American Comics, a series of classy comic strip reprint hardcovers he's designing and editing for IDW. In his first year back, he won the Eisner Award for "Best Archival Collection" for his collection of Milton Caniff's Terry And the Pirates. I caught up with him at the end of last year and asked him to spill about my favorite book of his, "Scorchy Smith And The Art of Noel Sickles." Naturally, I strayed off-topic, too.
Click to continue reading Q&A: Dean Mullaney on Noel Sickles, Milton Caniff and Eclipse Comics
© Gear Live Media, LLC. 2007 – User-posted content, unless source is quoted, is licensed under a Creative Commons Public Domain License. Gear Live graphics, logos, designs, page headers, button icons, videos, articles, blogs, forums, scripts and other service names are the trademarks of Gear Live Inc.