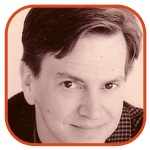 Posted by Tom Mason Categories: Editorials, Movies, Reviews, Dark Horse Comics,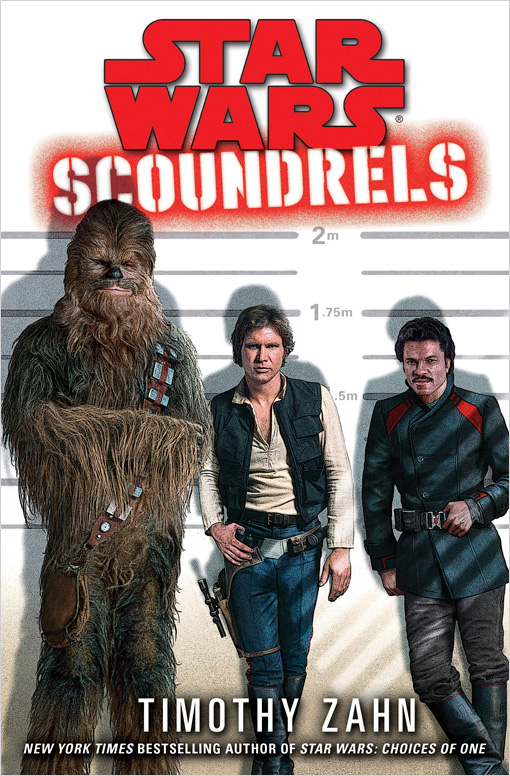 The internets are abuzz with all sorts of great stuff this week. Let's take a look.
Gerry Conway is one of my favorite writers. I love his Marvel work on Spider-Man and countless others, his Atari Force for DC is an unsung gem, and, more importantly, I think his work as a writer-producer on Law & Order: Criminal Intent gave that show its best episodes. This project with him looks very interesting.
Great news. An old DC book that slipped under the radar is getting collected by Dark Horse. It's Dan Jolley's (and Leonard Kirk's and Robin Riggs&rsquo😉 Bloodhound. Here's a solid interview with Dan at Robot 6.
Mickey Mouse tries to kill himself, in 1930.
A Star Wars novel as caper with Han, Chewy and Lando? Here's a very favorable review from Randy Johnson of Star Wars: Scoundrels by Timothy Zahn.
Click to continue reading Weekend Reading: Star Wars, Gerry Conway, Bloodhound, & Mickey Mouse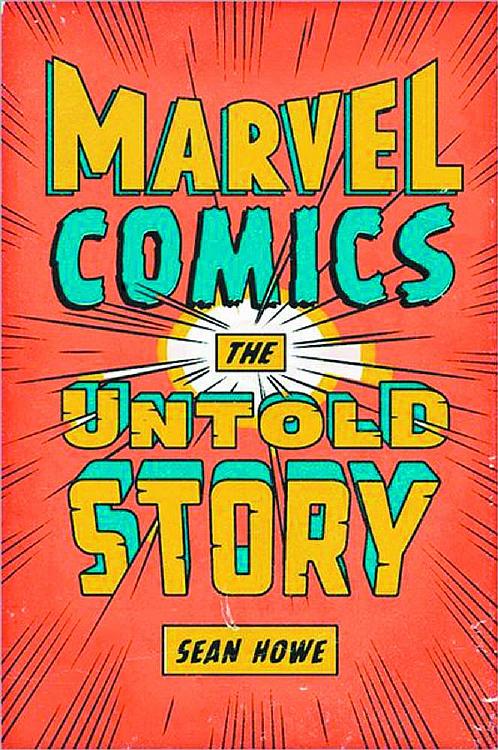 Grantland has put up a two-part excerpt from Sean Howe's highly-anticipated new book: Marvel Comics: The Untold Story.
If you have any interest in Marvel Comics, especially its inner workings, then this appears to be must-reading. In the excerpt, here's how various Marvel folks from the 1970s era are described:
Don McGregor: "... diminutive, fast-talking, aspiring filmmaker from Rhode Island."
Steve Gerber: "...a chain-smoking Camus obsessive from St. Louis."
Gerry Conway: "...the Brooklyn-born prodigy who'd started writing DC Comics when he was 16."
Steve Englehart: "...a bearded and bespectacled conscientious objector from Indianapolis."
Click to continue reading Marvel Comics: The Untold Story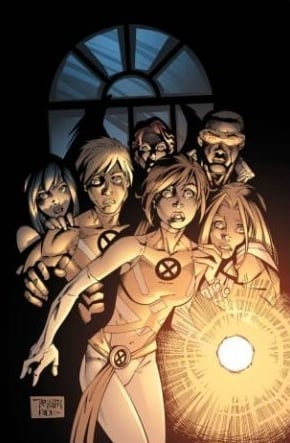 I love words and phrases and funny names. I love it when new ones pop up and I love it when they get shortened, abbreviated and all slanged up as technology alters the way we communicate.
I especially like the words, slang and proper names that show up in comic books.
Back in the 1970s, Marvel Comics' writers contributed lots of great character names, words and phrases to the MU.
Sometimes it was driven by censorship - the Comics Code Authority didn't allow mainstream comics to use the word "zombie," so Marvel invented "zuvembie." Or giving Luke Cage a Code-approved exclamation like "Sweet Christmas!"
Mostly it was driven by tremendously creative writers like Steve Gerber twisting and tweaking the language and coming up with names like F. A. Schist and Dr. Bong, and Steve Englehart creating Roxxon Oil, and Don McGregor, Archie Goodwin, Gerry Conway, and others piling on.
Click to continue reading My New X-Men Team For 2011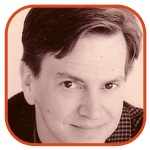 Posted by Tom Mason Categories: Conventions, Editorials, Independent,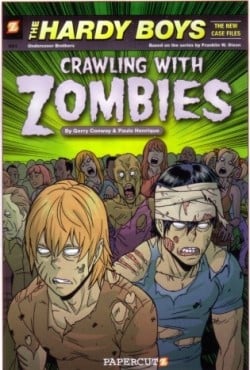 It's fun wandering through the San Diego Comic Con and shuffling past the cosplayers, the Twi-hards and the "battle-fatigued" fans and then finding a booth with something cool in it, even if it's only the announcement that something cool is forthcoming.
A friend of mine mentioned that he had a meeting with Jim Salicrup, the head guy at Papercutz and that reminded me that I hadn't been to their booth yet to see what's up. Naturally, I didn't bother to look them up in the program book – I went wandering like a tourist trying to find the food court at Mall of America. And like magic, the Papercutz booth did appeareth before me.
After a brief chat with Salicrup himself – we almost know each other – and the woman who dresses up as Papa Smurf, I grabbed some promo information, bought a copy of The Smurfs comic book (for $1 it was one of the bargains of the con), and lurched back into traffic.
Click to continue reading Comic Con International 2010: Gerry Conway's Hardy Boys
Read More

| Papercutz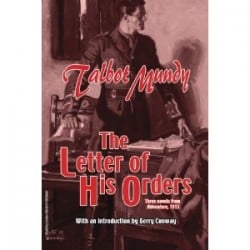 Gerry Conway co-created The Punisher, co-created Man-Thing, co-created Firestorm and wrote some of my favorite Marvel comics, including a long run on Amazing Spider-Man. When he successfully transitioned out of comics and moved into show business, I still followed his career as he worked his way up the ladder. He's recently been writing and producing for the Dick Wolf Law & Order empire, specifically on Law & Order: Criminal Intent.
Talbot Mundy, author of King of the Khyber Rifles, influenced a who's who of writers with his tales of manly adventure at the edges of the sun-never-setting British Empire in the early 20th century. Fans included Robert E. Howard, Leigh Brackett, Robert Heinlein and Fritz Leiber.
Click to continue reading Gerry Conway Likes Talbot Mundy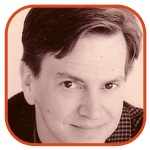 Posted by Tom Mason Categories: Editorials,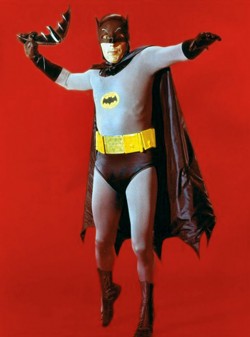 Lots of cool to click on lately, from horror and comic book author Christopher Golden to comic book and television writer Gerry Conway, with a dash of The Simpsons and a blast from the Direct Market past with the ghost of Steve Milo. Check 'em out:
Christopher Golden: When I first read Golden's Of Saints And Shadows, I was struck by two things: (1) he's really good and (2) this book reads like a horror version of X-Men. Novelist Ed Gorman plays Q&A with Golden over at his website.
Gerry Conway: One of my absolute favorite comic book writers (and now a TV writer in the Dick Wolf empire), Mr. Conway is excited about the new Predator reboot, Predators. He tweets: "Not that it matters: Predators seems to have a similar plot device to a movie Roy Thomas & I pitched years ago. Great minds, etc." He expands on that in subsequent tweets, "I'm not claiming idea theft, 'cause Roberto Rodriquez would've been 14-years-old when Roy & I made our pitch, and somehow I doubt…" Since he curtailed his blogging, his tweets make for fun reading.
Click to continue reading Weekend Reading: Starlog, Christopher Golden, Gerry Conway, Tarzan and Steve Milo
© Gear Live Media, LLC. 2007 – User-posted content, unless source is quoted, is licensed under a Creative Commons Public Domain License. Gear Live graphics, logos, designs, page headers, button icons, videos, articles, blogs, forums, scripts and other service names are the trademarks of Gear Live Inc.