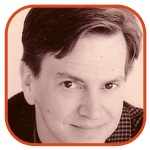 Posted by Tom Mason Categories: Editorials, Interviews, Reviews, DC Comics, Independent, Marvel Comics,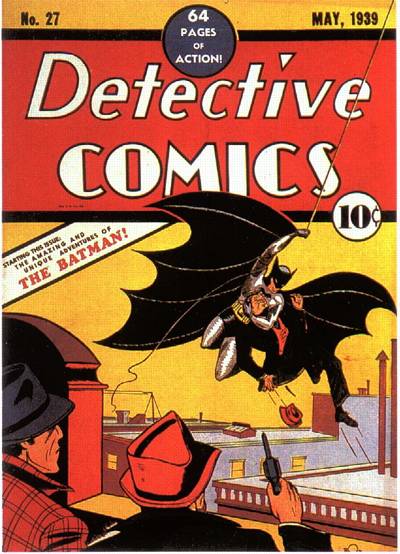 Yeah, yeah, Avengers-mania is dying down and we're back to counting the days until San Diego, right? Well, I am. In the meantime, let's read:
Want some story-writing advice from the gang at Pixar? Of course you do.
There's no doubt that without writer Bill Finger, Batman wouldn't be Batman. Booksteve's Library has read and enjoyed Bill, The Boy Wonder: The Secret Co-Creator of Batman by Marc Tyler Nobleman. "Bob Kane was rather a self-serving individual who rarely did anything himself when he could get someone else to do it for him." One of those someones was the writer Bill Finger.
Longbox Graveyard blogger Paul O'Connor has a companion gig: a regular column at Stash My Comics called The Dollar Box. Start here.
Click to continue reading Weekend Reading: Bill Finger, Pixar, Toth and Calvin & Hobbes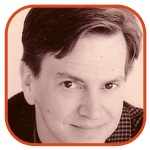 Posted by Tom Mason Categories: Conventions, Editorials, Movies, Reviews,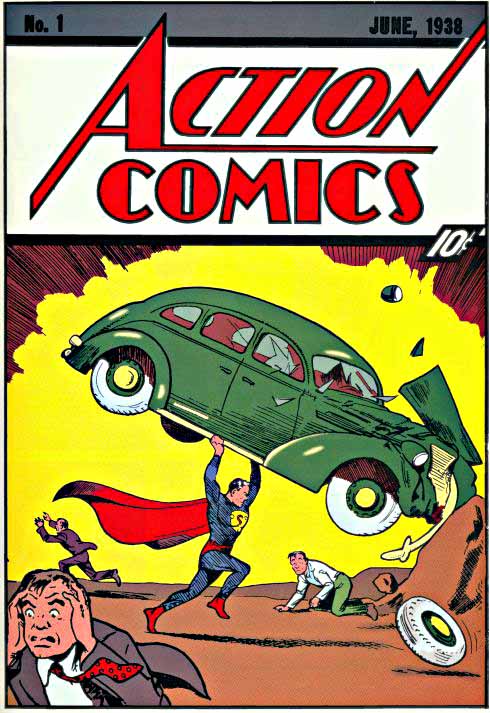 Greetings, children of the internet. If you're down in Anaheim for the Southern California version of WonderCon, I hope you had a great time! Here's some stuff you might've missed.
Sad news out of England about comics artist Brett Ewins. Fortunately, blogger Daniel Best has posted information about how you can help.
There's some concern that Wallace (of Wallace and Gromit) is being hurt by comparisons to an English Labour Party leader.
The weirdly funny tale of Nicolas Cage's stolen copy of Action Comics #1 could become a movie. At least it's the "possible movie" everyone's talking about in the current 15 minutes.
Becky Jewell interviews J. Torres about his work on Archie's reboot of Li'l Jinx.
Click to continue reading Weekend Reading: Bill Watterson, Nicolas Cage and Wallace & Gromit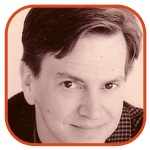 Posted by Tom Mason Categories: Conventions, Editorials, Reviews, Television,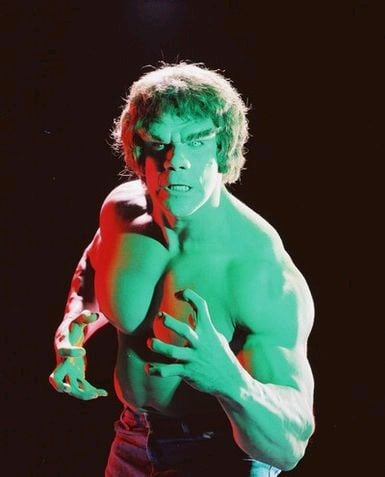 I've been thinking over the last couple of years that with blogs, Twitter, Facebook, Flickr, podcasts, video and live internet feeds that you can probably have a decent out-of-town convention "experience" without leaving your house.

For example, the New York Comic Con is over and Tom Spurgeon at The Comics Reporter has the best con report: news reports, links, observations and opinions. He didn't attend, but it's hard to argue with his analysis.

Incredible: In case you haven't heard, Marvel is developing a new TV series based on The Incredible Hulk. No doubt a "Get Lou Ferrigno A Role On The Show" Facebook page will be up by the end of the day.

Duck: Jaime Weinman poses a few questions in a post he calls "Disney And The Copyright Police."
Click to continue reading Weekend Reading: NYCC, Donald Duck and The Incredible Hulk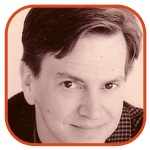 Posted by Tom Mason Categories: Editorials, Interviews, Movies, Reviews, Television, Independent,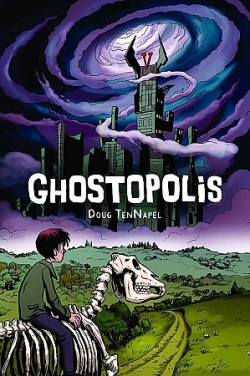 If you want to know where the future of TV and games is headed, check out this piece at Gaming Business Review by my old buddy Chris Ulm. A co-creator of Rune, co-founder of the Ultraverse (it was his idea), and now the CEO of Appy Entertainment, he thinks a lot about those kinds of things.
This'll get you started: "The living room right now is a no-man's land of standards and cables, universally poor and inconsistent user interfaces, huge numbers of channels, multiple boxes of hardware, hated cable companies, and multiple video game systems, each with its own proprietary hardware and expensive software."
Scott Pilgrim: John Scalzi explains the failure of Edgar Wright's movie in terms we can all understand: the value of nerd-love.
The Cleveland Show: Tom Spurgeon's brother interviews voice actor Kevin Michael Richardson, the voice of Cleveland Jr. and countless other characters.
Click to continue reading Weekend Reading: App TV, Scott Pilgrim, Scooby-Doo and Brian Keene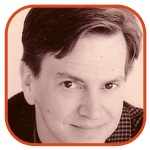 Posted by Tom Mason Categories: Editorials, Reviews, DC Comics, Image Comics, Marvel Comics,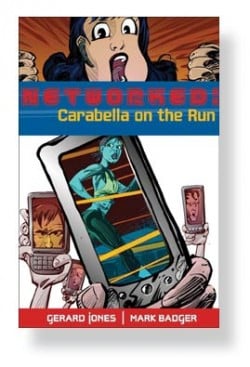 To create the Ultraverse, Chris Ulm convinced seven comic book creators to meet him and Malibu's editorial staff in Scottsdale, Arizona back in September 1992. Malibu Comics' Ultraverse flew into print in June 1993, led by those seven: Mike W. Barr, Steve Englehart, Steve Gerber, James Hudnall, Gerard Jones, James Robinson and Len Strazewski.
Click to continue reading Ultraverse: Checking In With The Founders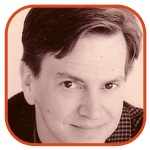 Posted by Tom Mason Categories: Editorials, Interviews, Reviews, Independent, Marvel Comics,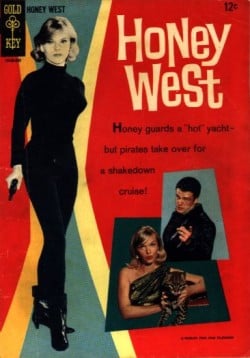 So did you see Iron Man 2 yet? Did you, huh, did you? Two things amaze me about the Iron Man franchise. One is that Robert Downey, Jr. was born to play Tony Stark. There's none of the brooding self-importance that comes with other super-hero movies - Iron Man is serious but it's also fun. The other is that in the right hands - and there are hundreds of right hands on any movie - even a second or third tier super-hero property can be turned into a good movie. If Downey, Jr. was playing Hank Pym in the Ant-Man movie, I'd be there in a minute.
Now while you're saving your money for the Iron Man 2 DVD, here are a few fun things to occupy your eyes and mouse.
Brian Hibbs: I know why people, myself included, like to talk to artists and writers because it's all so cool, but I think more interviews could be conducted with retailers since they are the comic book business. Retailer Brian Hibbs is a very smart guy - I may not always agree with him but he carries a good argument with him and he knows his business. Tom Spurgeon at Comics Reporter gets to the heart of the matter with a lengthy but hugely worthwhile interview.
Click to continue reading Weekend Reading: Iron Man, Modesty Blaise and Honey West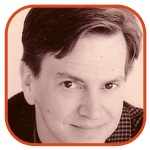 Posted by Tom Mason Categories: Interviews,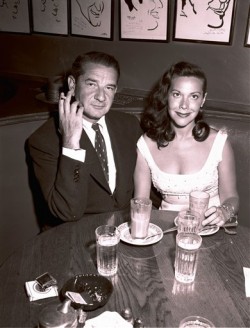 So your flight across the Atlantic was canceled due to volcano, and you're stuck at home with just your computer. Why not click a few links and find out how a New Yorker cartoonist kept a diary of sexual conquests, how John Scalzi is rebooting Little Fuzzy, and Shary Flenniken tackles Alcott?
The Addams Family Man: Charles Addams, creator of The Addams Family which began as a series of cartoons in The New Yorker, became a 1960s TV series, then a couple of movies, and now a critically-reviled Broadway musical, is the subject of a detailed biography. Cartoonist Edward Sorel has a review that also chronicles some of the hot chicks of the era who hooked up with the cartoonist, including Veronica Lake and JFK's wife. That's right, a cartoonist got to shag Veronica Lake, and even kept a diary entry about it.
Danger Ace: Yes, you could be reading Brightest Day or Nemesis right now, but you should really try the online comic from Chad Bowers and Carl Yonder.
Click to continue reading Weekend Reading: Addams Family, Little Fuzzy, Danger Ace and Louisa May Alcott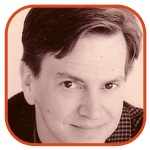 Posted by Tom Mason Categories: Editorials,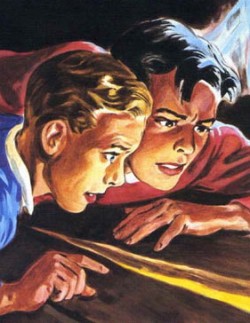 The "Burly Boys" is not quite a description of my pals Gerard Jones and Will Jacobs, the creators of The Trouble With Girls and writers of multiple books and comics, together and separately. But it is the title of one of their new projects. Jones you might know from his stints at DC and Dark Horse, or you might know him as the author of Eisner Award-winning Men of Tomorrow, the critically acclaimed history of the early days of comic books. Together with Jacobs, they've written for The National Lampoon and wrote the books, The Beaver Papers and The Comic Book Heroes.
They're at it again with The Burly Boys, the adventures of Flint and Chip Burly, junior detectives, innocent and naive junior detectives, who find themselves in San Francisco during 1967's famed Summer Of Love, where they're investigating the disappearance of their old school chum Lucy Diamond. Here's a little taste:
Click to continue reading Will Jacobs & Gerard Jones: The Burly Boys
Well, of course, we all know that Warren Ellis, Mark Evanier, and Neil Gaiman have blogs (and all three are highly recommended), but there are some other blogs by comic book professionals past and present that are worth a look as well. Here are some of my favorites – check 'em out this weekend and see what you think:
CARL POTTS is a former Editor-In-Chief at Marvel Comics during the go-go 1990s. He's also the co-creator of Alien Legion. At his blog, General Eclectic, he writes regularly about his days at Marvel (with a lot of behind-the-scenes stuff about the business), creates well-illustrated essays on visual storytelling, and more. Favorite recent post: Marvel Tales: Making Comic Book Editors.
DAVE OLBRICH is a good buddy from my Ultraverse years. At his blog Funnybook Fanatic he posts regularly about the comics of his youth, his Ultraverse years and his adventures in comic book land with guys like Marv Wolfman, Jack Kirby and Stan Lee. Favorite story so far: freezing at a luau in Hawaii with Stan.
GERARD JONES was a writer for DC Comics, Epic, Malibu Comics and the Ultraverse and Dark Horse during the aforementioned go-go '90s. At one time a writer for National Lampoon, he was also the co-creator of The Trouble With Girls with writing partner Will Jacobs. He has since become a writer of more serious fare, including Men of Tomorrow. He's also occasionally posting his novel-in-progress, My Pal Splendid Man, that he's writing with Jacobs. It's about a would-be writer who befriends a superhero. Gerard doesn't post that often, but he's still worth a visit if only to read chapters from his upcoming books.
TOM RICHMOND got his start at NOW Comics working on their Married…With Children licensed comics. He has since become a mainstay at MAD Magazine, among other places. At his officially unofficial MAD Blog, he posts regularly about MAD, his illustration assignments, the business of cartooning and caricatures and highlights a lot of his wonderful artwork, taking the reader through his process from concept to sketch to pencils/inks/color. Tom also blogs about his non-publishing-related second career, as a caricaturist. Favorite Post: Reviewing The Cintiq 12wx (Seriously, it's a great review.)
TODD KLEIN is one of the most in-demand letterers in the comic book business. He currently letters Fables for DC, Nexus for Mike Baron and Steve Rude and The League of Extraordinary Gentlemen for Alan Moore and Kevin O'Neill. Most recently, he did the cover lettering for Amazing Spider-Man #583, the Obama issue. On his blog Klein Letters he posts regularly about the business, does logo studies of long running comics like Fantastic Four, House of Mystery and Justice League, reviews comics and books, and highlights classic lettering samples from DC's files. Occasionally he throws in some nifty bird photos and vegetarian recipes. Best post: Celebrating Gaspar Saladino, the legendary DC letterer. It's a 3-part post and worth every second you spend reading them.
© Gear Live Media, LLC. 2007 – User-posted content, unless source is quoted, is licensed under a Creative Commons Public Domain License. Gear Live graphics, logos, designs, page headers, button icons, videos, articles, blogs, forums, scripts and other service names are the trademarks of Gear Live Inc.