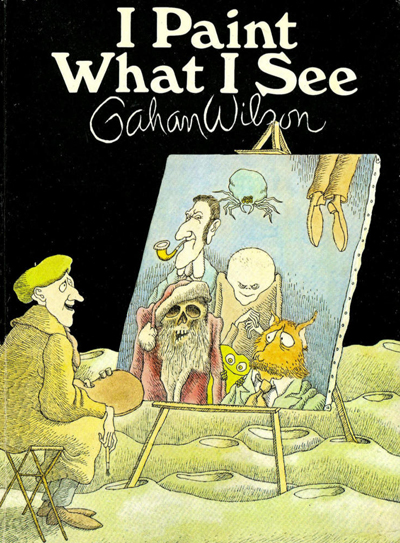 One of my favorite cartoonists is Charles Addams. From the time I first saw his cartoons, I loved them. And then I saw Gahan Wilson.
He had such a unique style and a bizarre Addams-like sense of humor, but he went off into different areas - childhood, zombies, science fiction. He was a little grosser, a little weirder, and his style of drawing was not slickly mainstream.
He was a breath of fresh air.
Wilson has lived the charmed life of a cartoonist that you don't hear about much anymore. He had a regular strip, Nuts (a kind of anti-Peanuts) in National Lampoon (the earlier, funny Lampoon), nearly 50 years' worth of cartoons in The New Yorker and Playboy, wrote novels, had a syndicated newspaper strip called Gahan Wilson's Sunday Funnies, book collections and a whole lot more.
Click to continue reading Gahan Wilson Teaches Cartooning
Read More

| MoCCA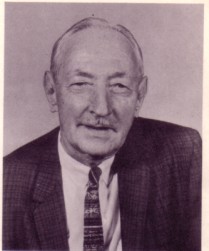 I think it's hard to take over a comic book or comic strip from a creator whose work is so ingrained in the original. Like Fantastic Four after Jack Kirby or Amazing Spider-Man post-Ditko, or American Flagg! after Howard Chaykin. It can be done, of course, and it's done all the time since, with few exceptions (Calvin And Hobbes and Peanuts to name just two), keeping the property alive is advantageous to the rightsholder.
Leslie Turner was one of those takeover guys. With Roy Crane's blessing to his former assistant, Turner took over Captain Easy (formerly known as Wash Tubbs) when Crane left to create Buz Sawyer in 1943. Turner did a pretty good imitation Crane, and even stuck with the Craftint technique that Crane pioneered on the good Captain.
Click to continue reading Leslie Turner, Roy Crane, Wash Tubbs and Captain Easy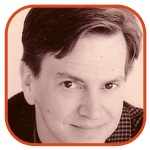 Posted by Tom Mason Categories: Editorials, Reviews, DC Comics, Independent,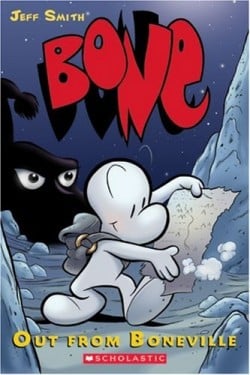 Welcome to the Labor Day edition of Weekend Reading, with a few extra links to help you cope with the extended weekend. Let's get it started; I've got to make the rounds of quite a few barbecues.
Comic Books For Kids: You know who everyone should thank for the influx of great graphic novels for kids? Jeff Smith, creator of Bone. Robin Brenner at Early Word explains, and also points out that while a number of librarians are nuts about graphic novels from NY's publishing icons, they are somewhat ignorant of the kid-friendly graphic novels actually produced by traditional comic book publishers.
Vince Colletta: I don't think there's an inker around who polarizes people as much as the late Mr. C. Scoop reviews The Thin Black Line, a new biography of the inker who "saved the bacon of many an editor."
Gene Roddenberry: Frederik Pohl remembers his time with the "great bird of the galaxy."
Superman: Randy Johnson, the writer not the retired baseball pitcher and mustache-worshipper, reviews Jeff Mariotte's 2007 DC Universe novel Trail of Time. "The real fun for me were the chapters labeled May, 1872. They detailed the gradual coming together of four DC western characters, Jonah Hex, Bat Lash, El Diablo, and the Scalphunter, along with an able assist from Johnny Thunder." Needless to say, he liked the book, and who among us wouldn't? I've already ordered my copy.
Click to continue reading Weekend Reading: Vince Colletta, Gene Roddenberry, Tezuka and Zombies!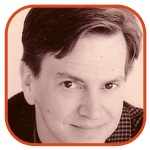 Posted by Tom Mason Categories: Editorials, DC Comics, Independent,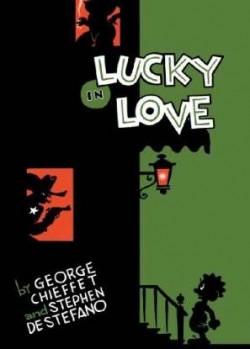 Comic book fans might know Stephen DeStefano best from 'Mazing Man for DC Comics, or Hellboy, Jr. for Dark Horse. Animation fans might know his name from The Venture Bros. and Ren And Stimpy.
His new graphic novel, Lucky In Love, co-created with writer George Chieffet, has just been published by Fantagraphics Books.
That means it's time to celebrate. Black/White: A Retrospective Of Cartoonist Stephen DeStefano runs from September 16-18 at the mdh Gallery in New York City (233 W. 19th Street). DeStefano and Chieffet will appear on the 16th, starting at 7pm to sign copies of the book and DeStefano will show off (and sell) some original artwork. Wine, I'm led to believe, will be there as well.
And it won't be just a display of DeStefano's work from Lucky In Love. There will be stuff from the animated shows and comic books he's worked on as well as the Popeye licensing stuff he does. It's a cartoon fan's dream come true, and did I mention the wine?
So be cartoon-hip and go to a gallery showing of cartoons! This is the kind of event I love to attend, but I'm on the opposite coast.
[Artwork: Cover to Lucky In Love, © Stephen DeStefano and George Chieffet
Read More

| mdh Gallery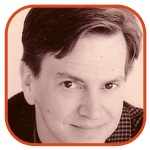 Posted by Tom Mason Categories: Editorials, Interviews, Independent,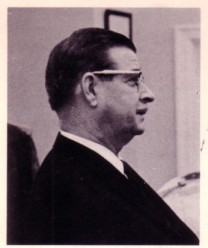 It's easy to toss around the word "genius," especially when it comes to comics. We all have our favorites and we all like to think ours are the great ones. But one look at Roy Crane's work and anyone can see that he definitely was worthy of the "genius" tag.
Crane created two great adventure classics, Wash Tubbs (which later became Captain Easy) and Buz Sawyer, with Wash being called the first true newspaper adventure strip. He's been dead for 30 plus years, but looking through his strip work, you can see his influence in comics from Milton Caniff to Alex Toth to Howard Chaykin. Even the modern strip, Rip Haywire by Dan Thompson shows a Crane influence as does Randy Reynaldo's Rob Hanes.
And in a classic Comics Journal interview, Art Spiegelman calls Crane an influence on Jack Kirby.
Continuing my series on cartooning and cartoonists, Roy Crane wrote about himself and his work back in 1964. This is pulled from an oversized saddle-stitched magazine from Allied Publications with the creatively-challenged title These Top Cartoonists Tell How They Create America's Favorite Comics. It featured an introduction by Beetle Bailey's Mort Walker and was compiled by Allen Willette.
Here's Crane on Crane:
Click to continue reading Roy Crane, Wash Tubbs, Captain Easy and Buz Sawyer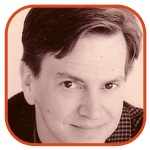 Posted by Tom Mason Categories: Editorials, Movies,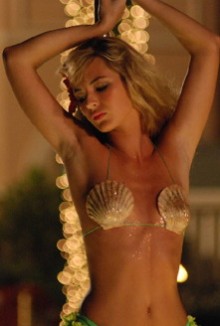 Writer-Director Luc Besson (he of The Professional and The Fifth Element) will be adapting the graphic albums of Jacques Tardi (the brilliant French illustrator and storyteller). Now there's a mash-up made in geek heaven.
Besson is currently in post-production on Les Aventures Extraordinaires d'Adèle Blanc-Sec, or The Extraordinary Adventures of Adele Dry-White for us language heathens. And how extraordinary are those adventures? Glad you asked! Adele is a reporter in WWI Paris who ends up battling mummies, monsters, weird cults and pulpish scientists. If this sounds a little La Femme Indiana Jones, you would not be incorrect. This is the first movie in a proposed trilogy.
The film is based on a series of albums by Tardi. The albums have been published in Europe since 1976 and there are 9 in the series so far (the latest in 2007), so there's a lot of material to pull from. I don't read or speak anything other than English, but if you've got a touch of the bilingual, there's an extraordinary fan-site on Adele that's worth checking out. (If you're a poorly-educated rube like me, you can still marvel at the pictures.)
In Besson's movie, Former French weather girl turned actress Louise Bourgoin (The Girl From Monaco) is playing the title role. Variety once wrote of Louise that she has "a bod kissed by Aphrodite." Let's hope that bod can kick monster-butt. Angelina Jolie has raised "female butt-kickin' action star" to a high-grossing artform so Louise and Luc have their work cut out for them.
Click to continue reading Good Luc: Besson Meets Tardi!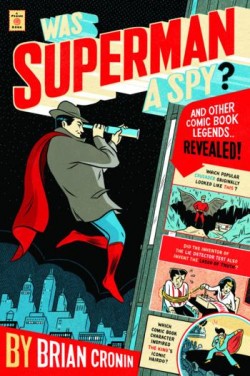 Welcome back! So many good things all over the internets, that it's hard to know where to begin. Ivan Brunetti talking about anthologies, bits and pieces of historical interest on George Carlson and Percy Crosby or even the obligatory Watchmen link, there's enough here to fill a few of your weekend minutes. Click away!
IVAN BRUNETTI: Bryn Evans over at Bookslut has a nice interview with cartoonist, editor and New Yorker cover artist Ivan Brunetti (Misery Loves Comedy) He talks a lot about editing his Yale University Press book, Anthology of Graphic Fiction, Cartoons and True Stories and the choices he had to make for the second volume, including leaving himself out. Says Ivan: "There must be 3,000 cartoonists in North America. I included 85 in this book, and if I count the first volume, there are probably a total of 125 artists represented. That leaves 2,875 artists who are probably mad at me. What can I say? I'm sorry. I wish I had more pages and we could have made an infinite anthology."
Brunetti doesn't talk about it in the interview, but he does have a new book coming out from Fantagraphics in May: HO! It's a collection of "the vast majority of his morally questionable, aesthetically confused — and absolutely gut-busting — 'gag' cartoons." I vote yes by waving my credit card at the Amazon link.
GEORGE CARLSON and PERCY CROSBY: Brian Cronin writes the kind of column at Comic Book Resources that makes you think: "I'd totally read this if someone collected it in book form." And now Plume books has delivered on my printed dream. Was Superman A Spy? And Other Comic Book Legends Revealed collects Brian's column Comic Book Urban Legends Revealed from CBR. The book is due at the end of April but you can pre-order it at Amazon. If you'd like a taste of the book, you can check out the current column. He has a ton of great info and graphics about two no-longer-tip-of-the-tongue comic artists who deserve a fresh look: George Carlson and Percy Crosby. Carlson is primarily known as a major contributor to Jingle Jangle Comics and for – well you'll see when you get there. Crosby is the creator of Skippy, the wonderful comic strip character who became a licensing phenom and had something to do with peanut butter…at the link. Someone out there should publish a collection of Carlson's Jingle Jangle Tales work – I'm looking at you Drawn & Quarterly, Fantagraphics, IDW. There's probably a limited market for it but I'm down for one copy, guaranteed!
R. A. JONES: I have a double connection here. In the past, I worked for a company that published comics by both the interviewer Kirk Chritton (Velvet) and the interviewee R. A. (Dark Wolf, White Devil, Scimidar). Check out both over at Comics Career.
OBLIGATORY WATCHMEN LINK: Over at Forbidden Planet International's blog, Tom Crosshill has an interview up with Clay Enos talking about his book, Watchmen: Portraits, which features "gorgeous black and white portraits in the book, ranging across a variety of subjects, from the film's stars to background extras and crew members, all given equal treatment." Must reading, if only because it's illustrated with some of the sample portraits.
OBLIGATORY WATCHMEN NON-LINK: Despite David Hayter's heartfelt and well-written plea, I have yet to see the movie. Does this make me a bad person? (In my defense, I am reading the graphic novel again, as a 12-step program.)
Have a great weekend and check back with all of us again!
(artwork: cover to Was Superman A Spy? by Brian Cronin)
© Gear Live Media, LLC. 2007 – User-posted content, unless source is quoted, is licensed under a Creative Commons Public Domain License. Gear Live graphics, logos, designs, page headers, button icons, videos, articles, blogs, forums, scripts and other service names are the trademarks of Gear Live Inc.