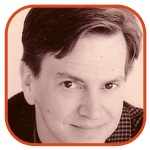 Posted by Tom Mason Categories: Editorials, Independent,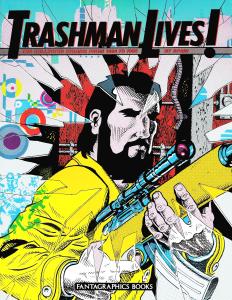 Spain Rodriguez passed away following a lengthy illness. Spain was one of the great cartoonists to emerge from the underground comix movement of the 1960s.
He didn't draw or write like any one else, either in underground comix or corporate mainstream comics and his work was always top-notch. I never had the pleasure of meeting him, but by all accounts, he was a good guy.
Here's an article from The Comics Journal about his most recent work.
Art Spiegelman talks about his friendship with Spain.
And here's his obituary from the San Francisco Chronicle.
[Artwork: Trashman by Spain Rodriguez]
Read More

| Spain Rodriguez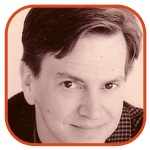 Posted by Tom Mason Categories: Reviews, Independent,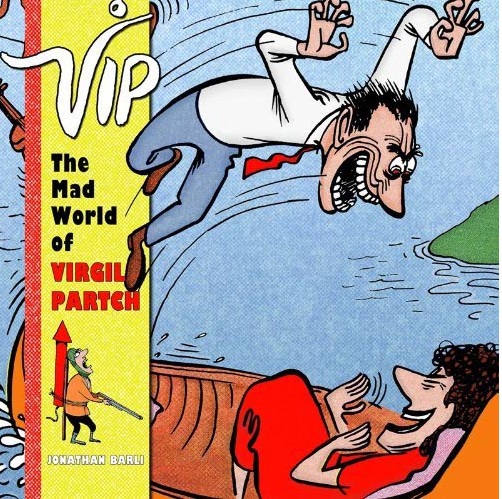 I think this may be the first must-have book of 2013 for me.
Virgil Partch was one of the great cartoonists. I first discovered him doing his relatively normal syndicated comic strip, Big George. But I soon discovered a book collection of his old gag cartoons and realized that he was a complete and utter nut.
He had a wild line, drew insane-looking men and women, and his situations were often over-the-top - it was like looking at a single frame of a Tex Avery cartoon, but signed with Partch's signature signature: VIP. That shouldn't have been surprising since Partch was a former animator.
Click to continue reading VIP: The Mad World Of Virgil Partch
Read More

| VIP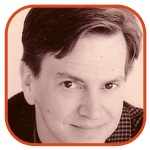 Posted by Tom Mason Categories: Editorials, Reviews, Independent,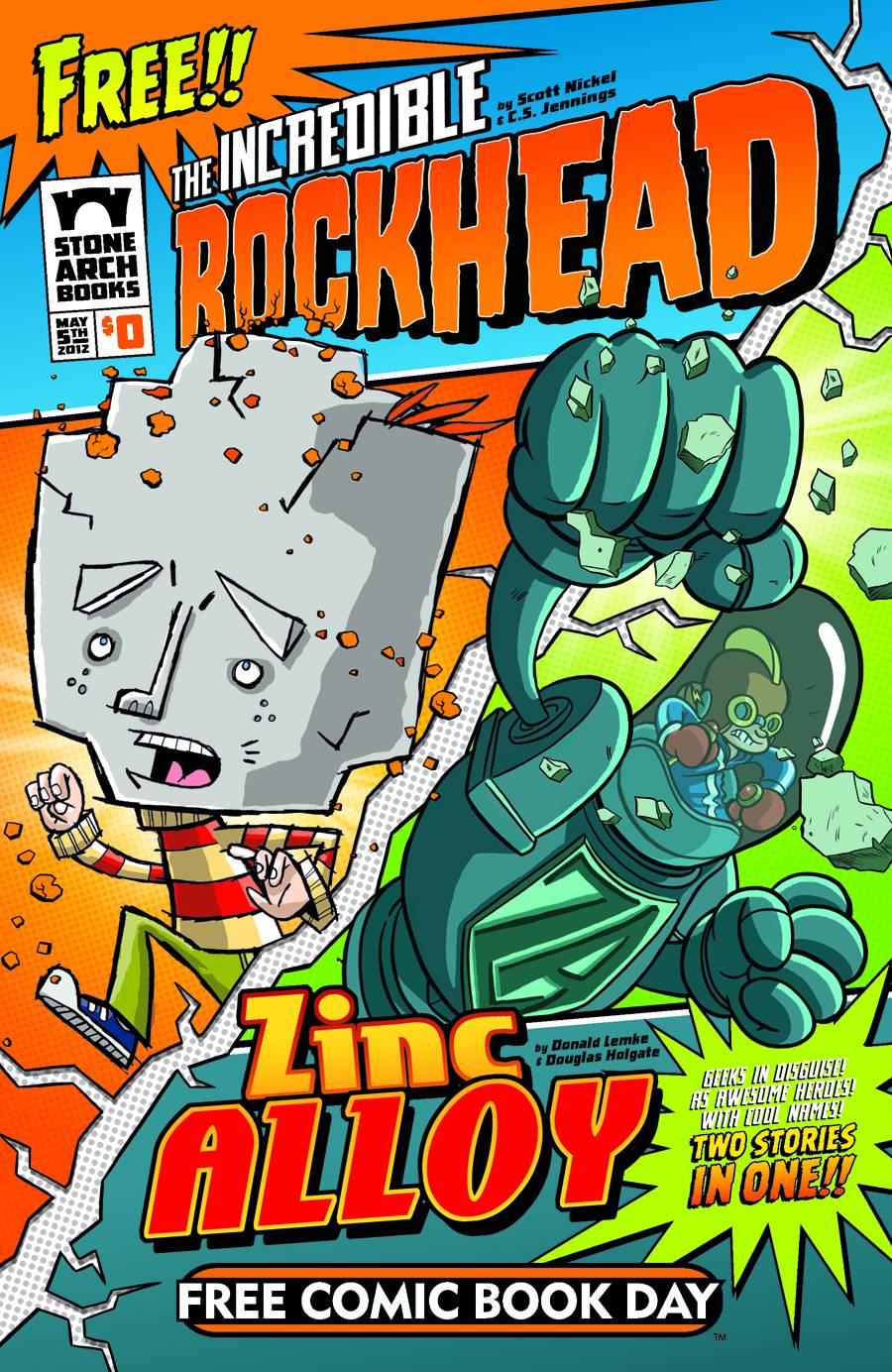 Hey kids, free comics!
One of my favorite things is Free Comic Book Day, because, you know, "free" and "comics" are the peanut butter and chocolate of the Direct Market. It's the first Saturday of May, and this year that means May 5. Out of all the ones that are being released, I've put together a shortlist of the ones I want most.
Kaboom! is the kid-friendly imprint of Boom! Studios and their Peanuts/Adventure Time Flipbook looks like fun. The Peanuts comics are clearly crafted with care and affection for the original material, and Adventure Time is just as nutty as the animated series.
Atomic Robo from Red 5 is one of my favorite comics and why it's not talked about in the same group as Hellboy and The Walking Dead is beyond me. It's one of the best comics around - terrific characters, excellent writing and art, beautiful coloring. I grab the latest ones each year at San Diego, and whatever pops up on FCBD. If you see a copy, grab it. Highly recommended.
Click to continue reading Free Comic Book Day 2012
Read More

| Free Comic Book Day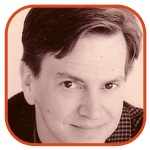 Posted by Tom Mason Categories: Editorials, Reviews,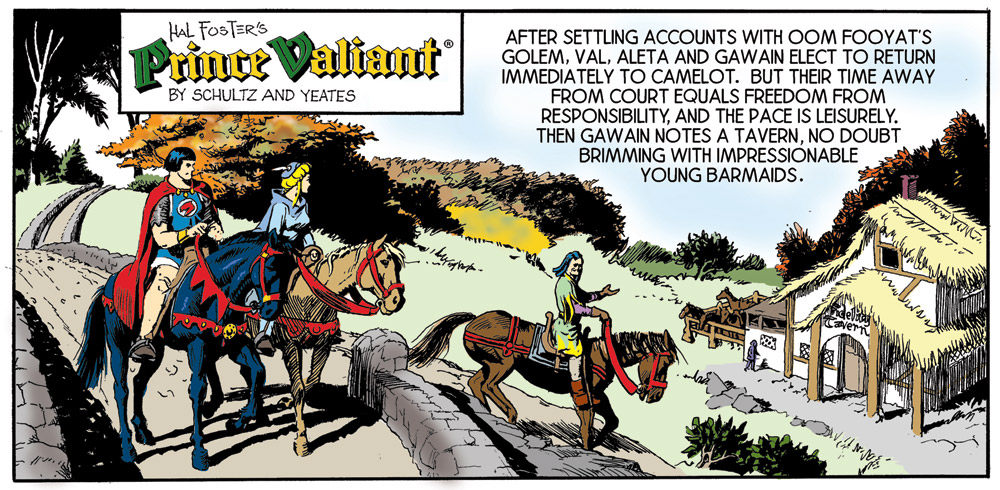 Tom Yeates has been selected to take over the art chores on the classic Prince Valiant comic strip. He posted the brief announcement at his blog, that included this quote: "Gary Gianni and Mark Schultz have been doing fantastic work on the strip, and Yeates hopes to maintain that high quality in the tradition of Hal Foster."
Writer-artist Hal Foster created Prince Valiant in 1937.
I worked briefly with Tom on a Tarzan mini-series back in the 1990s and got to see his original art up close. It's beautiful stuff and he's an excellent choice to replace Gianni on the strip.
Click to continue reading Prince Valiant Meets Tom Yeates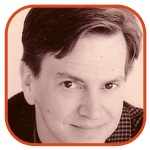 Posted by Tom Mason Categories: Editorials, Marvel Comics,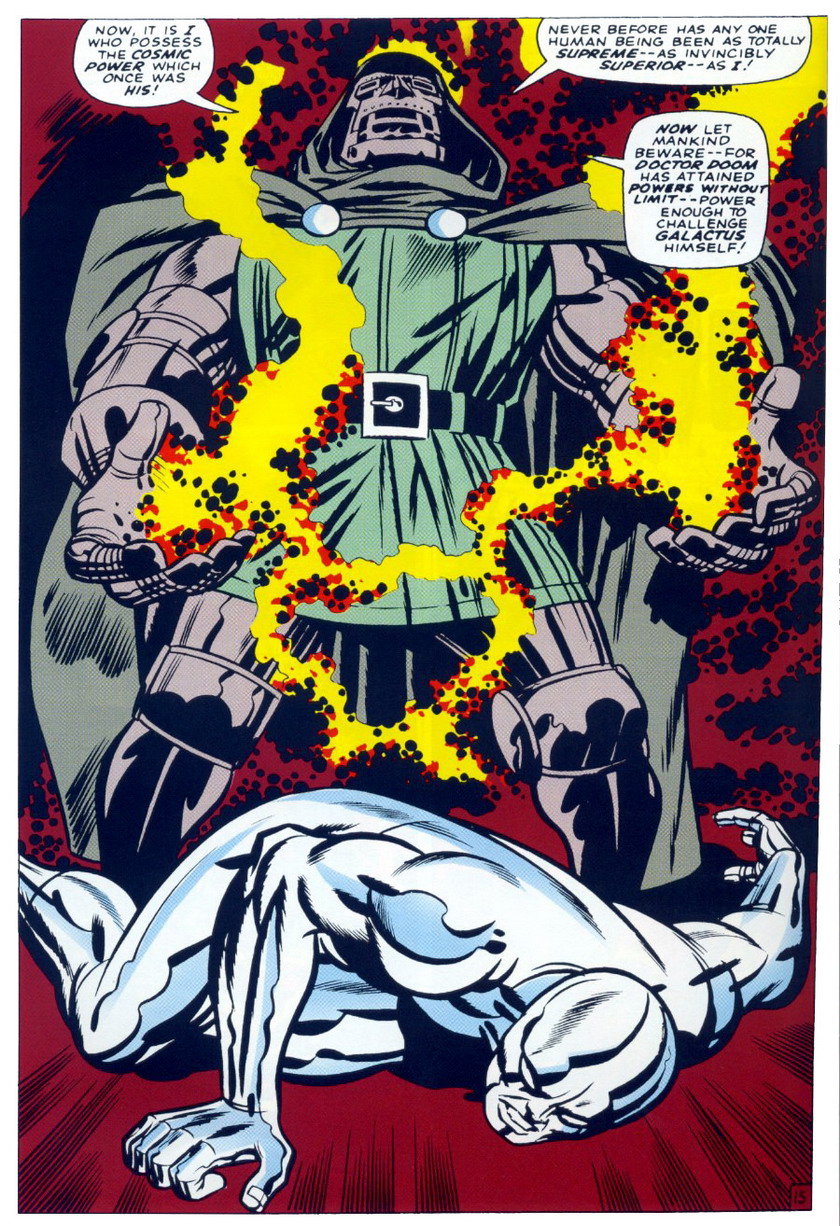 Most of you already know that a federal judge ruled in favor of Disney/Marvel and against the estate of Jack Kirby in their claim for copyright termination for 45 characters Kirby either created or co-created.
Naturally, there has been some reaction to this as we all await what the next step will be in what one can only assume is an ongoing, sad, and unnecessary struggle.
Here are some links if you want to follow along:
Michael Dean at The Comics Journal - which has a history with Kirby and was instrumental in helping Jack get what was left of his art back from Marvel in the 1980s and exposing how Marvel was extorting his signature - does the heavy lifting on the ruling.
Dean also wrote a summing up of Kirby's 1980s-era battle with Marvel over the return of his original art.
Click to continue reading Jack Kirby And Marvel Comics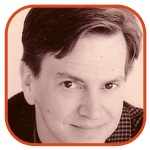 Posted by Tom Mason Categories: Editorials,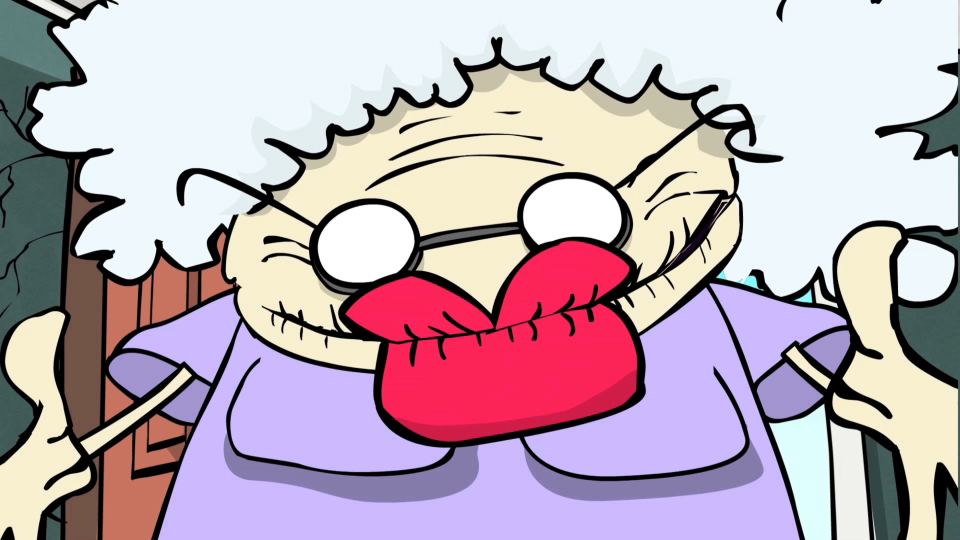 Attention cartoon fans! Sydney Opera House in Australia has just moved into round 2 of their global GRAPHIC animation competition.
It's part "of the GRAPHIC 2011 festival of storytelling, animation and music."
In round 2, they've narrowed the field to 10 1-minute animated shorts by a host of creative folks - if you love the short cartoons and want to see some terrific animation in a variety of styles get over to their website and watch and vote.
And feel free to vote for Dave Barton Thomas' short, Kissing Gramma. He's a friend of mine, he won last year, and we have a project together - not this one - that we're hoping goes somewhere.
Click to continue reading Sydney Opera House: Animation Competition
Read More

| Sydney Opera House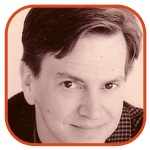 Posted by Tom Mason Categories: Editorials, Interviews, Movies, DC Comics, Image Comics, Marvel Comics,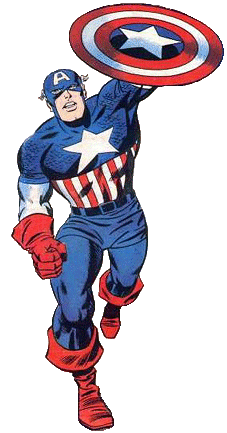 I'm sure you've heard by now that the Kirby family lost its claim in court to the copyright to characters Jack Kirby created. As usual, Tom Spurgeon at The Comics Reporter has the best analysis.
Now let's see what else is out there.
Cowboys: Deadline continues to do the number-crunching on this week's comic book-inspired film, Cowboys & Aliens. The early results show an under-performer.
Blood: And over at Bleeding Cool, Rich Johnston looks at the long journey getting Cowboys & Aliens from concept to screen.
Ditko: Tom McLean at Bags & Boards doesn't post as often as he should, but when he does, it's worth reading. His latest is a review of Blake Bell's Strange and Stranger: The World of Steve Ditko from Fantagraphics. This is a beautiful snip: "Could Ditko be a first-generation fanboy, an 83-year-old whose life was spent obsessing first over comics and later over a juvenile political philosophy that only makes sense within a self-imposed bubble?"
Click to continue reading Weekend Reading: Kirby, Ditko, Cowboys & Aliens And Marvel Comics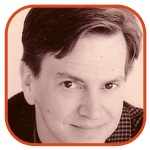 Posted by Tom Mason Categories: Collecting, Editorials, Reviews, DC Comics, Independent,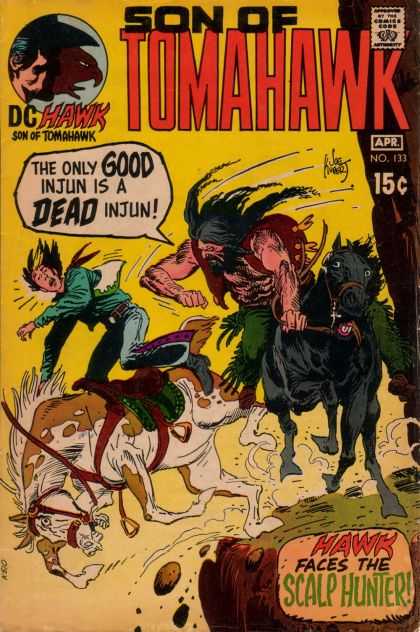 I hope you enjoyed your free comics on Free Comic Book Day!
I don't know how successful the event is at growing the industry, but I do like getting a lot of free comics to sample - it's like opening up a birthday present and finding Christmas inside.
Let's see what else is free:
Comics: Lance Mannion visits the local comic book shop, on the streets of New York City.
Cowboys: At Western Fictioneers, Troy Smith lays out his favorite Western comic books of all time. Bonus: Son of Tomahawk!
Mickey: Mark Evanier got himself an advance copy of Walt Disney's Mickey Mouse: "Race to Death Valley" (Vol. 1) by Floyd Gottfredson, published by Fantagraphics Books. And there was much rejoicing.
West: I love this poster by Thomas Perkins.
Bongo: Over at Bongo's blog, Comic Book Guy runs down a list of comic book places where he'd like to live.
Click to continue reading Weekend Reading: Gottfredson, Satan, Starlin and Comic Book Guy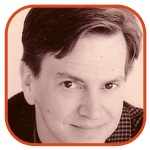 Posted by Tom Mason Categories: Editorials, Movies, Reviews, Television, DC Comics, IDW Publishing, Marvel Comics,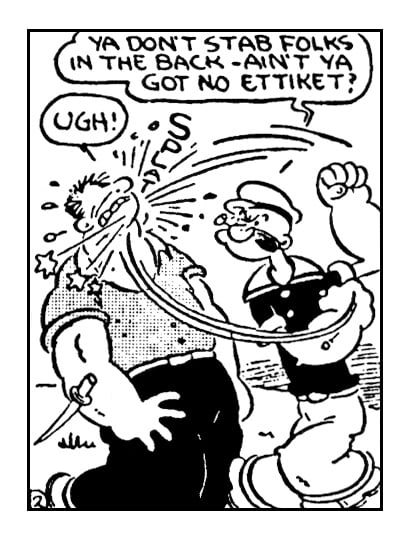 I was saddened to hear about the recent death of comics historian Bill Blackbeard. Tom Spurgeon had recently written about him and how he deserved a spot in the Eisner's Hall of Fame this year. That prompted me to (1) agree immediately with Tom and then (2) write about my own dealings with Mr. Blackbeard.
I didn't know that by then he had already passed. Tom has the best obituary, if such things can be defined by that term.
Fantagraphics' Gary Groth shares some personal memories plus tributes from others.
Sparkplug has an interview with him from a while ago that's first rate.
What a heartbreaker. The guy literally and single-handedly saved newspaper comics from the shredder of history.
Let's see what else is out there:
Click to continue reading Weekend Reading: Blackbeard, Superman, Toth & Guindon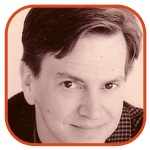 Posted by Tom Mason Categories: Editorials, Interviews, Movies, Reviews, Television, Image Comics, Independent,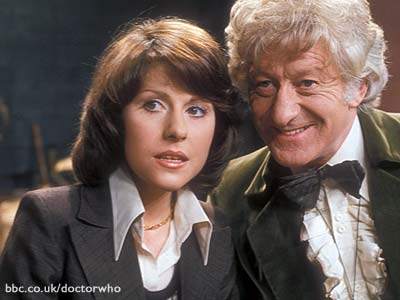 I was saddened by the recent death of Elisabeth Sladen who played Sarah Jane in Doctor Who and The Sarah Jane Adventures. Of all the reminiscences online, the one I thought the most touching was by her co-star, Tom Baker.
Dinosaurs: Topless Robot looks at the "10 Most Badass Dinosaurs In Comics." Something I created made the list, so naturally, I'm linking to it! Thanks to author Jesse Thompson for the shout out.
Royalty: Evan Lewis at Davy Crockett's Almanack likes Prince Valiant Vol. 2: 1939-1940 from Fantgraphics. "Amazing as the artwork in Volume 1 was, it just keeps getting better."
Click to continue reading Weekend Reading: Dr. Who, Dinosaurs, Rob Hanes and Thor
© Gear Live Media, LLC. 2007 – User-posted content, unless source is quoted, is licensed under a Creative Commons Public Domain License. Gear Live graphics, logos, designs, page headers, button icons, videos, articles, blogs, forums, scripts and other service names are the trademarks of Gear Live Inc.