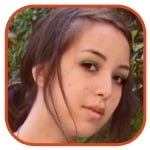 Posted by Robin Paulson Categories: Movies, Television, DC Comics, Independent, Marvel Comics,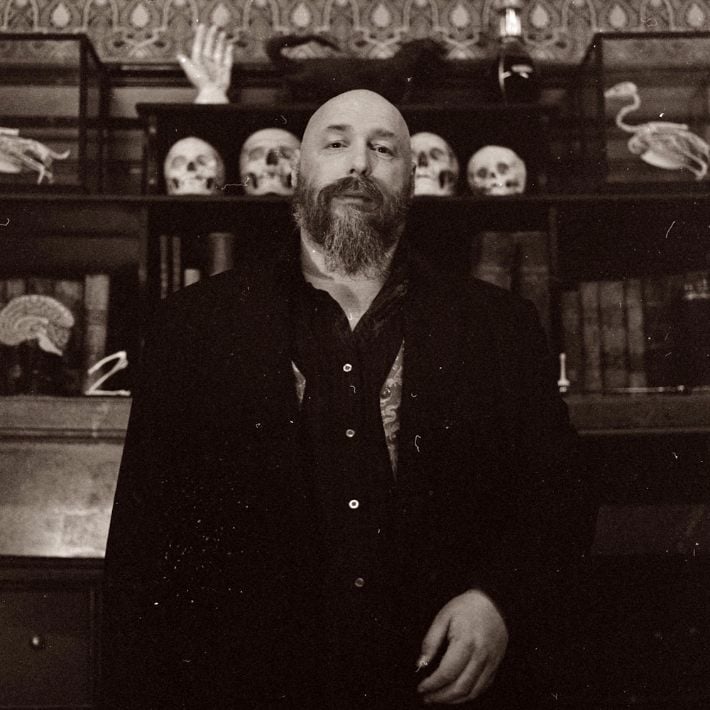 How does listening to Warren Ellis speak under an avocado tree in Hollywood sound to you?
Transmetropolitan, Red, and Iron Man fans in the greater Los Angeles area have the chance to witness this come Sunday, January 26 from 6pm to 9pm. Tickets range between $20-$50, which includes some light drinks and snacks - not a bad deal at all! The British author is expected to "tell stories about the world we live in now (and where we're going in the future)." Get tickets soon, as the event is fairly intimate, capping at around 40 people.
In addition to penning the aforementioned comics, Ellis has written for Vice, Wired UK, and Reuters.
Read More

| The Farmhouse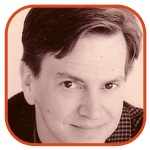 Posted by Tom Mason Categories: Editorials,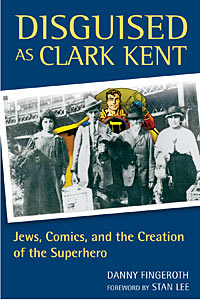 This is kind of last minute, but it sounds like it would be fun.
If you're going to be near, on or around Staten Island on Sunday morning, December 2 and 10 o'clock, Writer/Storyteller/Comics Historian Danny Fingeroth will be speaking on "Jews and the Comic Books" and the creation of the comic book super-hero based on the Jewish immigrant experience. Plus, the talk comes with a lox and bagels breakfast.
Admission is just $7, and Fingeroth will be speaking at Temple Emanu-El at 984 Post Ave. For information, call 718-442-5966.
Fingeroth is a great speaker, a knowledgeable historian and a good guy. If you can make it, you'll have a good time.
[Artwork: Disguised As Clark Kent: Jews, Comics And The Creation Of The Superhero by Danny Fingeroth]
Read More

| Danny Fingeroth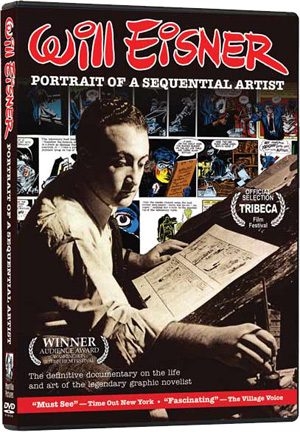 Check this out! Danny Fingeroth and The Society Of Illustrators are hosting Will Eisner: Portrait of A Sequential Artist on November 7.
It's "a full-length feature film documentary about the pioneering comics and graphic novel creator that includes interviews with Eisner and many of the foremost creative talents in the U.S., including Kurt Vonnegut, Michael Chabon, Jules Feiffer, Jack Kirby, Art Spiegelman (who also narrates the film), Frank Miller, Stan Lee, and Gil Kane."
Before the movie there's a buffet dinner and after the movie, there will be a panel discussion, led by Fingeroth, that includes Dennis O'Neil, Paul Levitz and movie's director, Andrew D. Cooke.
After the panel, there'll be a signing and a sale of DVDs of the movie and "selected works by Eisner," and works by the panelists.
Click to continue reading Dinner and A Will Eisner Movie
Read More

| Society Of Illustrators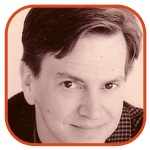 Posted by Tom Mason Categories: Conventions,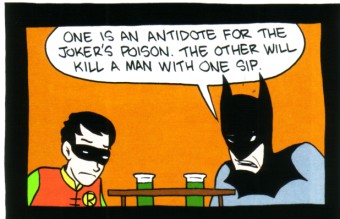 Are you familiar with the TED Conference where all the world's smarties get together and speechify about the future?
If I were going to a TED event this year, I know which one I'd attend. And so should you.
Zach Weiner, the creator of Saturday Morning Breakfast Cereal, one of the best and most successful webcomics, is going to be a featured speaker at TEDx, at Carnegie Mellon University on March 4.
What's TEDx? It's "a program of local, self-organized events that bring people together to share a TED-like experience. At a TEDx event, TEDTalks video and live speakers combine to spark deep discussion and connection in a small group.
Click to continue reading Zach Weiner Speaks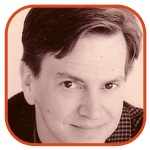 Posted by Tom Mason Categories: Editorials, Marvel Comics,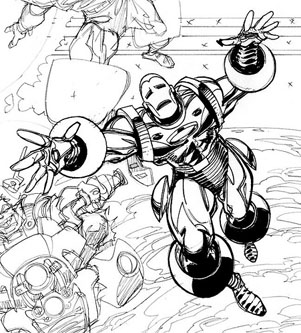 Nope, that's not the title of a great lost 1980s private eye TV series.
It's part of a new thing that my pal Danny Fingeroth has organized with the Society of Illustrators called Comics Out Loud.
Here's the skinny straight from Danny: "Top comic book creators - one from each discipline of the medium - demonstrating and discussing their work processes as attendees circulate around the room and watch the process of 'sequential art' (as the great Will Eisner dubbed it) being made."
So what does that really mean? It means you get to watch (and interact) as Louise Simonson writes, Walt Simonson pencils, Bob Wiacek inks, Chris Sotomayor colors and John Workman letters, each working on a current assignment.
Click to continue reading Simonson & Simonson
Read More

| Comics Out Loud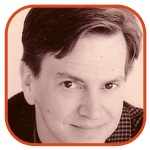 Posted by Tom Mason Categories: Editorials, Independent,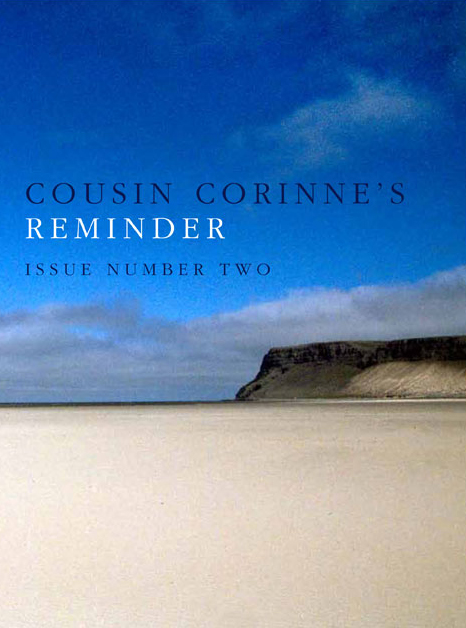 USA Today reports on a new literary magazine that's straight out of Brooklyn.
It's Cousin Corinne's Reminder. Now why should you care?
Because it's got a full color comics section packed with contributions from Tim Hamilton, Joan Reilly, Michele Fiffe, Dean Haspiel and Jen Ferguson. My pal Tim calls Cousin Corinne's Reminder a "cool new lit mag," and who am I to argue as the second issue hits the stands.
According to the editors, "Cousin Corinne's Reminder is bi-annual journal published by BookCourt, which features writing, comix, photography, and art."
If you're in the Brooklyn area on Wednesday, January 26 from 7-10pm, drop in at Bookcourt (163 Court St.) for the official launch party for the second issue.
There will be an opening performance by George Emilio Sanchez. Readings by Priscilla Becker, Todd Colby, Stanley Crouch, Catherine Lacey, and Adam Wilson.
Click to continue reading Cousin Corinne's Reminder #2: Dean Haspiel & Tim Hamilton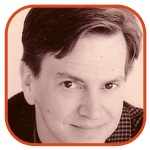 Posted by Tom Mason Categories: Conventions, Editorials, Independent, Marvel Comics,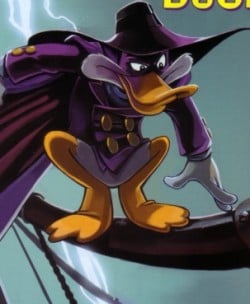 So once again, I'm going to the San Diego con. I mean, Comic Con International in San Diego.
Oh, I know what you're thinking – the noise, the crowds, and oh all that non-comic book stuff. The cosplayers, the Twi-hards, the (gasp) movie and TV people. Well, I don't care – I welcome them all. And if the hardcore funnybook fans need to bitch and moan that the con "isn't about comics anymore," well that just sounds like the nerd equivalent of "get off my lawn."
Here's a link to the con website that has all the programming events for each day. I took that list and sorted it by just comics-related programming and here's the result. Honestly, there are so many that you'll be the star of your own private Walking Dead mini-series before Friday's over.
Click to continue reading Comic Con International 2010: I'll Be There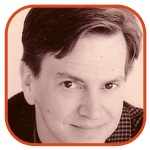 Posted by Tom Mason Categories: Editorials, Television,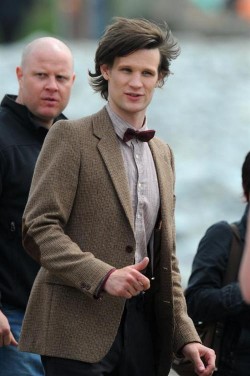 Feel like hoisting a glass for the good Doctor, the Tardis, K-9 and possibly Sarah Jane Smith? Well who doesn't. Fortunately, Dez Skinn, the creator of Doctor Who Weekly back in the day, has gotten himself involved in the third annual Doctor Who Pubcon which'll take place in Manchester, England at the Lass O'Gowrie pub.
You can hit the bar on Sunday, July 18th (so pre-arrange to take the 19th off from work, okay?). According to Dez, "our assembled guests will take us on a journey through their six favorite things about their time with Doctor Who - be it a person, a character, a scene - whatever they fancy really."
Now aside from the drinking and the Doctor-themed party conversation, why should you go? Because it'll be mc'd by John Cooper and the guests (subject to change) include some Doctor Who celebs like: Terrance Dicks, Andrew Cartmel, Graeme Harper, Dez Skinn, Rob Shearman, Sophie Aldred, Chris Achileos and Ade Salmon.
Click to continue reading Doctor Who Pubcon
Read More

| Pubcon Tickets

© Gear Live Media, LLC. 2007 – User-posted content, unless source is quoted, is licensed under a Creative Commons Public Domain License. Gear Live graphics, logos, designs, page headers, button icons, videos, articles, blogs, forums, scripts and other service names are the trademarks of Gear Live Inc.