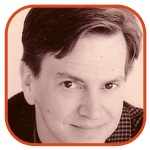 Posted by Tom Mason Categories: Editorials, Image Comics, Marvel Comics,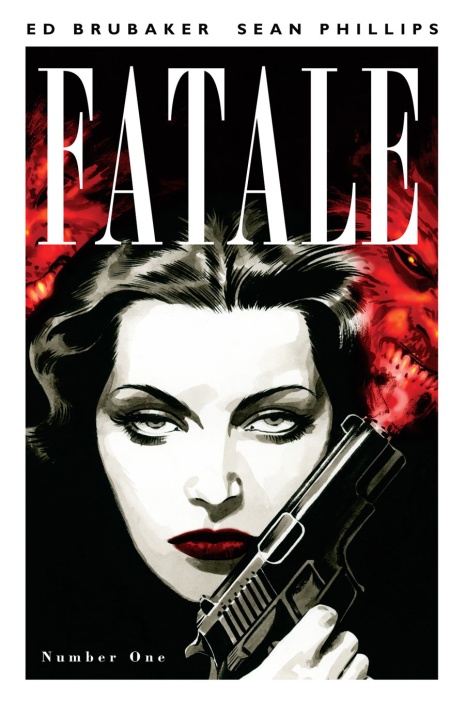 "[I'm] beginning a shift from work-for-hire to books I own, instead. I hit a point with the work-for-hire stuff where I was starting to feel burned out on it. Like my tank is nearing empty on superhero comics, basically. It's been a great job, and I think I found ways to bring my voice to it, but I have a lot of other things I want to do as a writer, too, so I'm going to try that for a while instead."
- Ed Brubaker in an interview with Tom Spurgeon
And check out our other notable quotes.
Read More

| The Comics Reporter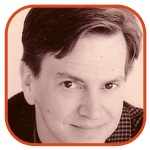 Posted by Tom Mason Categories: Interviews, Movies, Reviews, DC Comics, Marvel Comics,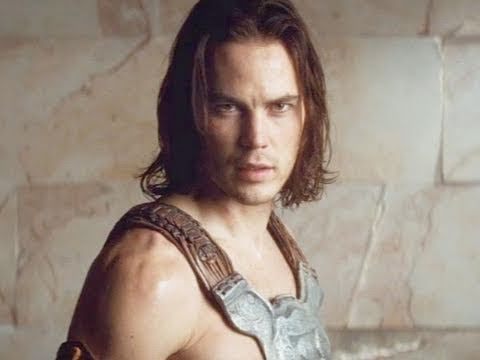 Greetings, Weekenders! Still up in arms about DC's new logo? The wrongness of SOPA/PIPA? Forget it. Let's just enjoy the internets while they're still free:
The John Carter Files poses some questions about the upcoming John Carter movie.
Two new Captain Underpants books by Dav Pilkey are coming in 2012.
Stieg Larsson's The Girl With The Dragon Tattoo is getting the graphic novel treatment via DC Comics (and their Vertigo imprint). Denise Mina - no slouch as a mystery novelist - is writing with Leonardo Manco, art is by Andrea Mutti, but just check out the kick-ass cover by Lee Bermejo. Omnimystery has all the deets.
Click to continue reading Weekend Reading: John Carter, Captain Underpants & Stieg Larsson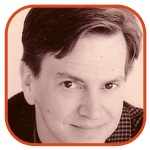 Posted by Tom Mason Categories: Editorials, Marvel Comics,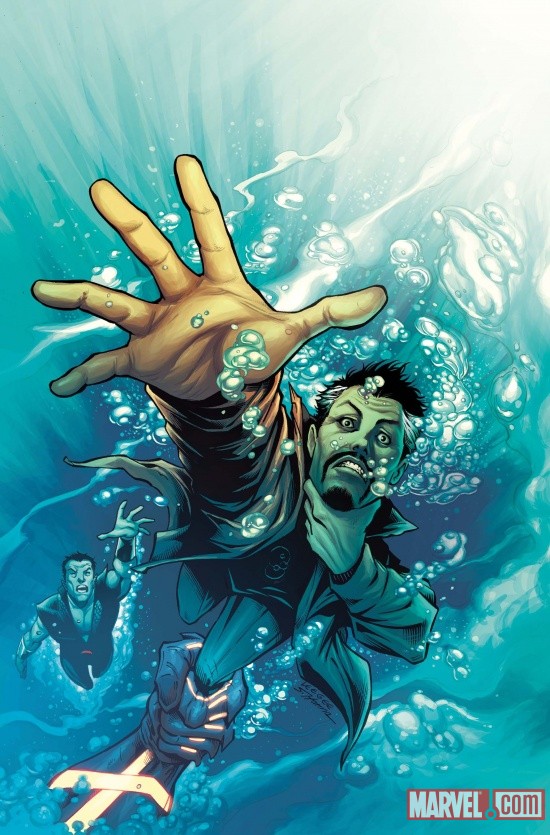 Greetings and welcome to the weekend. Let's read!
Toth: Animator Michael Sporn showcases a lot of great Alex Toth art from Dell Comics. Bonus: includes side-by-side comparisons of Toth's b&w pages with the much lower-quality printed copies. Nice.
Bunn: Chris Arrant at Collecting Comic Books has a nifty interview with Cullen Bunn, writer of the upcoming Fear Itself: The Deep.
Cap: Novelist James Reasoner reviews The Trial of Captain America: "Under Brubaker's guidance, Captain America continues to be one of the best comics out there today."
Cartoons: Cartoonist Dan Rosandich gets himself a shout out from the Los Angeles Times Pressmens 20 Year Club.
Plop!: Diversions of the Groovy Kind has an old classic from Steve Skeates and Sergio Aragones.
Comics: We all knew that Nick Fury was a Sergeant and an agent of S.H.I.E.L.D. Did you know he was a fan of the comics? Mike Sterling reveals all.
Click to continue reading Weekend Reading: Alex Toth, Nick Fury and Doug Wildey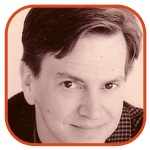 Posted by Tom Mason Categories: Editorials, Movies, Reviews, Television, DC Comics, IDW Publishing, Marvel Comics,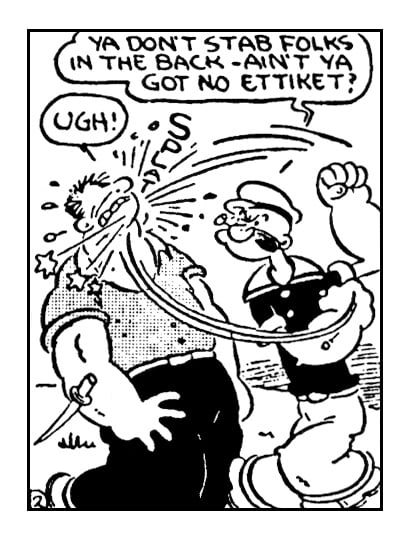 I was saddened to hear about the recent death of comics historian Bill Blackbeard. Tom Spurgeon had recently written about him and how he deserved a spot in the Eisner's Hall of Fame this year. That prompted me to (1) agree immediately with Tom and then (2) write about my own dealings with Mr. Blackbeard.
I didn't know that by then he had already passed. Tom has the best obituary, if such things can be defined by that term.
Fantagraphics' Gary Groth shares some personal memories plus tributes from others.
Sparkplug has an interview with him from a while ago that's first rate.
What a heartbreaker. The guy literally and single-handedly saved newspaper comics from the shredder of history.
Let's see what else is out there:
Click to continue reading Weekend Reading: Blackbeard, Superman, Toth & Guindon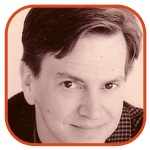 Posted by Tom Mason Categories: Editorials, Interviews, Movies, Reviews, DC Comics,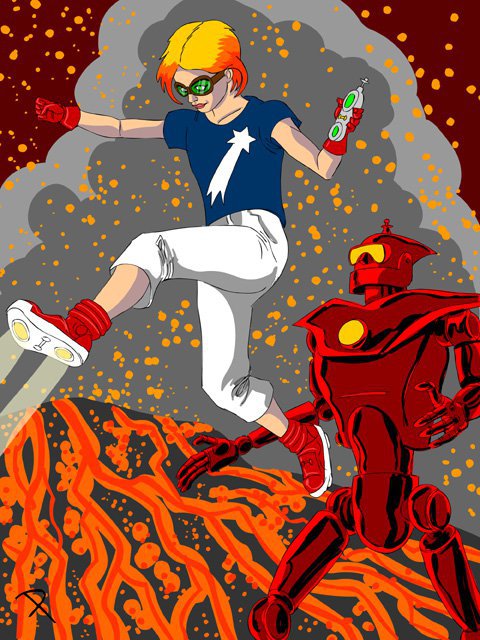 I have an idea for a great drinking game. Surf the internet and every time you come across a link to Bleeding Cool's expose of Rob Granito, take a drink. You'll be Lohan'ed before Monday. In the meantime, I await the Bluewater biography of Mr. Swipey McSwipe-swipe.
Let's see what else is out there:
Batman: The writer Lance Mannion tries to teach his sons about Batman.
Liberty: Writer Martin Powell gets interviewed at Broken Frontier. Subject: his children's books and The Halloween Legion and Liberty Unlimited, both of which I'm really looking forward to.
Blood: Mark Wheatley, Marc Hempel and Ricky Shanklin's graphic novel Blood Of The Innocent is marching toward the big screen. Breck Eisner (The Crazies) is attached to direct and Bill Marsilii (Deja Vu) is writing the screenplay. According to Scoop: "The original comic book series set Dracula against Jack the Ripper and was published by Warp in 1985."
Click to continue reading Weekend Reading: Batman, Clint, Shooter, Granito And Rozum!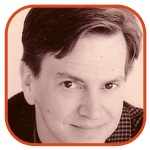 Posted by Tom Mason Categories: Interviews, Movies, Reviews, IDW Publishing,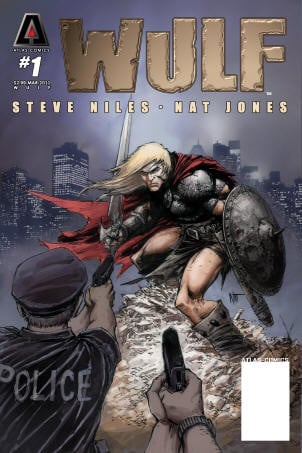 So, so sorry to hear that Dwayne McDuffie passed away earlier this week. I hate it when a good guy and a terrific writer goes too soon - from his work at Milestone Media, to his animation writing on Ben 10 and other series, it felt like he had a lot more to say that I wanted to read and see.

Rich Johnston at Bleeding Cool had a nice reminiscence of his interactions with Dwayne.

And Heidi MacDonald at Comics Beat also weighed in with some very nice thoughts.

Tom Spurgeon at The Comics Reporter has a round-up of various links to posts about Dwayne. Condolences to his family and his many, many friends on their loss.

Also sad to hear that comics historian Bill Crouch has passed away.

CG: Animation historian Michael Barrier does not like computer animation a technique "creating mechanical, manipulative series of films that don't capture the magic of the yesteryear."
Click to continue reading Weekend Reading: Dwayne McDuffie, Bill Crouch and Wulf The Barbarian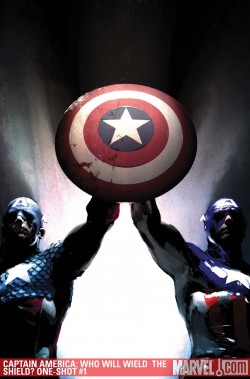 Rating: ****
Well, I'm not sure why Marvel Comics released this one-shot epilogue to Captain America: Reborn when the series still has one issue to go, but it's here. Reborn was originally slated to be a five issue mini-series, but at some point it was decided that an additional issue was needed to tell the story. So Captain America: Who Will Wield The Shield is shipping on schedule because last week should have been the last issue of the Reborn series. I'm not sure why Marvel did not just push this issue back to ship the same day issue six comes out or make issue five a double sized issue. Money? Probably, but you could still make money by doubling the price of a double sized issue.
Whatever the case may be, Captain America: Who Will Wield The Shield still stands as a great comic book even with all the nonsense of it coming out prior to the completion of Reborn. Even before Reborn was even announced, we all knew that Steve Rogers would come back to land of the living at some point. It was only a matter of when, the how was almost meaningless because fans just wanted their guy back in action. The issue opens with a flashback to the days of World War II and Cap and Bucky fighting I believe the Japanese - not the Germans, as you normally see during Cap flashbacks to the war.
Click to continue reading Marvel Comics Review: Captain America: Who Will Wield The Shield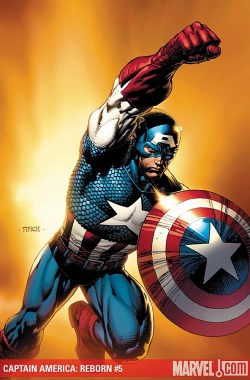 Rating: *** 1/2*
A great recovery executed to this story by writer Ed Brubaker. I was starting to get a bit bored with it. Although you know how this story is going to end, I still enjoyed this issue. Besides knowing how this story will end, the only other drawback for me was the artwork by Bryan Hitch. I think Hitch is a great artist, but I felt his work seemed rushed here. From what I understand, he's not a fast artist. so maybe he was rushing to try and get this book out as soon as possible.
I was a bit confused by what was happening as this issue opened with Steve Rogers in a world where the Nazi's have taken over America. At first I thought he was transported to an alternate universe where the Nazi's won World War II, but I soon realized that his essence is stuck within his body in some weird world that has been created by the Red Skull as the Skull's essence has taken over Steve's body. Thank God because had this been an alternate universe I thought it would have been too cheesy to have a Nazi America where instead of Uncle Sam, you have Uncle Skull.
Click to continue reading Marvel Comics Review: Captain America: Reborn #5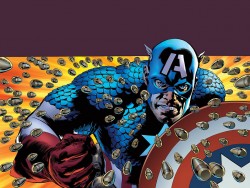 Rating: *** 1/2
After a delay of about a month, the mini-series Captain America: Reborn continues. I've really enjoyed this series so far and would recommend it to non-Cap fans as a good example of a good Captain America story. After reading this issue, however, I'm starting to get a bit disappointed. We know Steve Rogers will be "resurrected" and return as Captain America, but we've wondered exactly how the story will end with that conclusion. Well, after reading this issue, I think I've got the conclusion figured out. It should be good, but I was hoping for something new and different. Maybe I'm wrong and there will be something different, but I doubt it. Before I give my theory of the conclusion, a quick recap.
The Red Skull has more than nine lives. He's cheated death once again and is now inhabiting a new robotic body. The Red Skull, his daughter Sin, and her boyfriend Crossbones have arrived in Latveria the homeland of Dr. Doom. Doom has the machine that the Skull needs to recover Captain America, who is currently stuck in time. Sharon Carter is the key to getting Steve back; she has surrendered herself because the Skull's accomplice Norman Osborn revealed to the media that she was the second shooter in the assassination of Captain America.
Click to continue reading Marvel Comics Review: Captain America: Reborn #4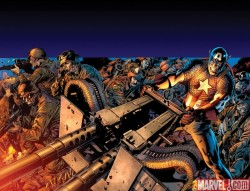 Rating: ****
Another great issue for this series. In our last issue, Bucky and the Black Widow were captured by Norman and Obsborn. Norman has released to the media that Sharon Carter was the second shooter in the assassination of Captain America. He released the Black Widow and said that unless she returns with Sharon Carter, Bucky is dead.
Our story opens with Cap continuing to jump through time to different points in his life. Cap has now jumped to the time when he was frozen in ice. During this period, Cap was worshiped by local tribe as some sort of ice god. Namor arrives and is angry at the natives and picks up the block of ice and launches back into the ocean. Steve narrates the scene and it seems this isn't the first time he's visited this point in time. He says that he tries to cry out for help every time, but it never works. We then flash to the present where Reed Richards and the present Namor are at the same spot. Namor brings up Steve's glass coffin, only to see his body disappear!
Click to continue reading Marvel Comics Review: Captain America: Reborn #3
© Gear Live Media, LLC. 2007 – User-posted content, unless source is quoted, is licensed under a Creative Commons Public Domain License. Gear Live graphics, logos, designs, page headers, button icons, videos, articles, blogs, forums, scripts and other service names are the trademarks of Gear Live Inc.