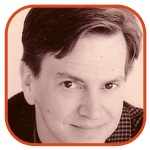 Posted by Tom Mason Categories: Editorials, Reviews, Marvel Comics,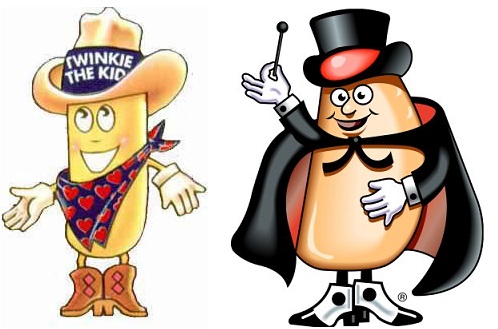 I'm still reeling from the loss of Twinkies and Ding Dongs, the meth of bloggers. So bear with me.
Tainted Archive points us in the direction of James Bond - all of the novels (including those not written by Ian Fleming) are being put online courtesy of Ian Fleming Publications.
I barely understand the world of high-finance, but apparently, Snoopy is going to be issuing bonds. Iconix, the owners of Peanuts, will use the money to go on a spending spree and acquire at least one more company for their portfolio.
Click to continue reading Weekend Reading: James Bond, Peanuts, Bolland and Shang-Chi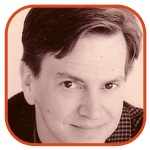 Posted by Tom Mason Categories: Reviews, Marvel Comics,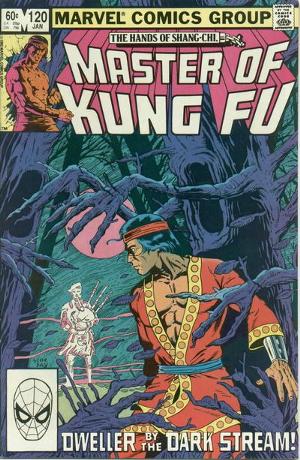 Doug Moench did not create Shang-Chi (Steve Englehart and Jim Starlin did), but when he took over the book, he ran with it, creating an epic 100-issue run on Marvel Comics' Master Of Kung-Fu that remains, I think, unsurpassed in its 1970s-1980s greatness.
Shang-Chi is the son of the legendary villain Fu Manchu. And the cast of characters that Moench added to the book include elderly Fu Manchu-hunter Sir Denis Nayland Smith and his muscle, Black Jack Tarr, Clive Reston (who is alleged to be the son of James Bond and a nephew of Sherlock Holmes), Leiko Wu, and a pair of recurring characters based on Groucho Marx and W.C. Fields.
Issue #120, January 1983, "Dweller By The Dark Stream," is a stand-alone story, not part of some giant conspiracy-laden arc. All of the series' regular cast is tied up with the exception of Shang-Chi. His planned meditation is interrupted by Rufus Carter, a former CIA agent (and former kickboxing champ) who some call "the ebony Bond." Carter's a one-eyed freelance private eye who persuades Shang-Chi to be his back-up man on his first case.
Click to continue reading Master Of Kung-Fu #120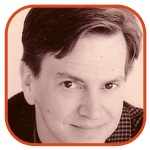 Posted by Tom Mason Categories: Editorials, Movies,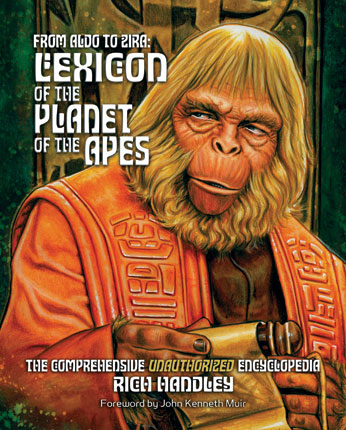 One of the many things that I love is Planet of the Apes. I'm not OCD about it and I don't get bent out of shape when other creative people take the project and run with it. I just enjoy the idea of a planet where Apes have replaced people as the ruling elite and the Apes have all the advantages.

Ever since I first saw Charlton Heston running through a cornfield, pursued by Gorillas on horseback with guns, I'm been nuts for the Apes. Think about that for a second: Gorillas on horseback with guns. How can anyone not love that?

Here are my four favorite Apes-based projects:

(1) Planet of the Apes: The original and still the best. Heston found the perfect role for his Shakespearean-tragedy scenery chewing, some of the moments are truly horrifying, and Jerry Goldsmith's score is haunting. I can't wait for my own kids to be old enough to appreciate it.
Click to continue reading Planet Of The Apes: The Lexicon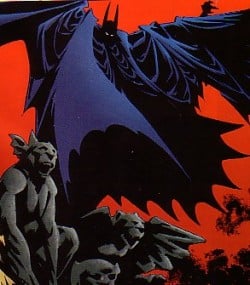 Batman is dead, you see, but when you're DC Comics, the publisher of Batman, and you have a lot of companies that have paid $$$ to put his licensed image on toys and cups and action figures, you still have to publish some Batman comics with the Dark Knight Detective actually in them.
Hence, Batman: Unseen, by Doug Moench and Kelley Jones, which is sub-titled "A Lost Tale of Bruce Wayne as Batman." That way, we all know that the story took place, but not while Batman was supposedly dead. Moench and Jones have previously collaborated on Batman And Dracula: Red Rain and Batman: Haunted Gotham and several other Batman-related products and it's great to see them return.
The Unseen part of the title refers to Batman's new nemesis, a variant on The Invisible Man named Nigel Glass who's succeeded in creating a liquid that renders him, well, invisible. His transformation by Jones is horrifically beautiful. The uber-villain (the leader of the newly revived Black Mask Gang) who financed Glass's invention wants this formula for himself, Batman wants to stop Glass, and Glass is out for vengeance against all those who harshed his crazy. One other small story detail: it appears that Bats is worried he's losing his ability to strike fear into the hearts of men (and with good reason).
Click to continue reading Batman Unseen: Doug Moench and Kelley Jones Score
© Gear Live Media, LLC. 2007 – User-posted content, unless source is quoted, is licensed under a Creative Commons Public Domain License. Gear Live graphics, logos, designs, page headers, button icons, videos, articles, blogs, forums, scripts and other service names are the trademarks of Gear Live Inc.