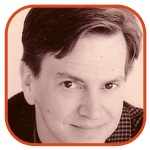 Posted by Tom Mason Categories: Editorials, DC Comics, Marvel Comics,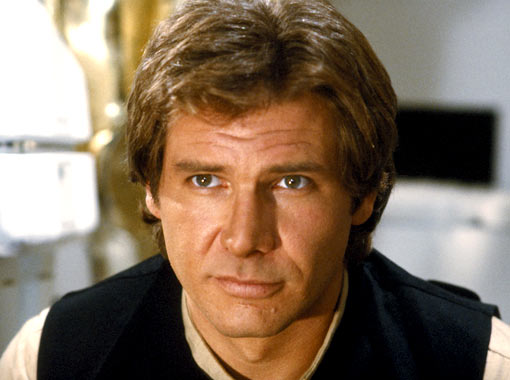 Big weekend: there's a new James Bond out in theaters and no matter if it's good or bad, the arguments over how it stacks up against all the other Bonds has already begun.
So in honor of the new Bond movie, Skyfall, Life shows off pix of the very first Bond girl you don't remember: Linda Christian, from 1954's Casino Royale with Barry Nelson.
One of the artists who worked on Wreck-It Ralph, Joe Pitt, has put some of his fantastic conceptual art up on his Tumblr.
Click to continue reading Weekend Reading: Star Wars, James Bond, Nick Fury & Walking Dead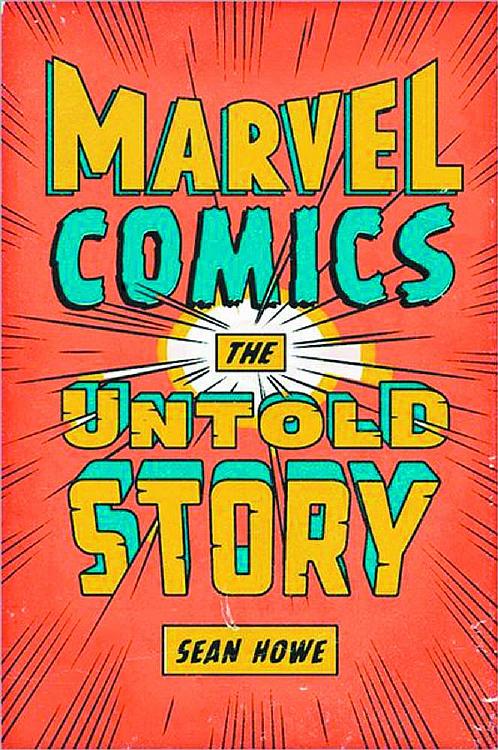 Grantland has put up a two-part excerpt from Sean Howe's highly-anticipated new book: Marvel Comics: The Untold Story.
If you have any interest in Marvel Comics, especially its inner workings, then this appears to be must-reading. In the excerpt, here's how various Marvel folks from the 1970s era are described:
Don McGregor: "... diminutive, fast-talking, aspiring filmmaker from Rhode Island."
Steve Gerber: "...a chain-smoking Camus obsessive from St. Louis."
Gerry Conway: "...the Brooklyn-born prodigy who'd started writing DC Comics when he was 16."
Steve Englehart: "...a bearded and bespectacled conscientious objector from Indianapolis."
Click to continue reading Marvel Comics: The Untold Story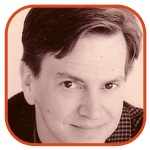 Posted by Tom Mason Categories: Editorials, Movies, Reviews, DC Comics, Marvel Comics,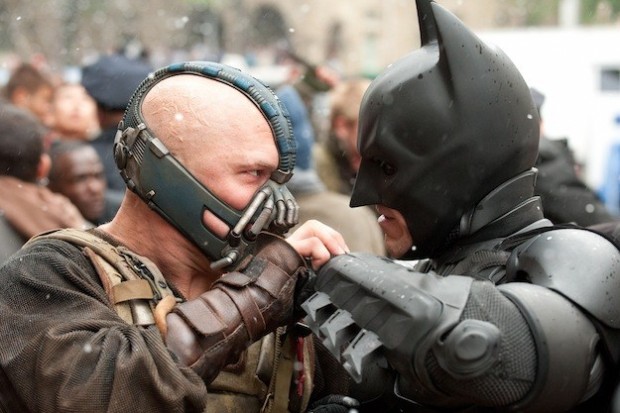 So the Olympics are finally over, and that means it's time to talk about real heroes, right? Y'know, the ones in capes!
For most of us, we have the belief that Bill Finger is the true creator of everything that made Batman great. Here's why.
Jake Hinkson looks at The Dark Knight Rises and the other two parts of Christopher Nolan's trilogy: "Unlike the set-bound comic-gothic theatrics of Tim Burton's Batman films or the plastic sex-toy quality of Joel Schumacher's films, Batman Begins is a full on epic."
Click to continue reading Weekend Reading: Batman, Doonesbury, Killraven and Kickstarter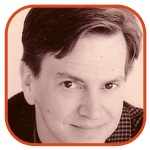 Posted by Tom Mason Categories: Editorials, Movies, Television, DC Comics, Marvel Comics,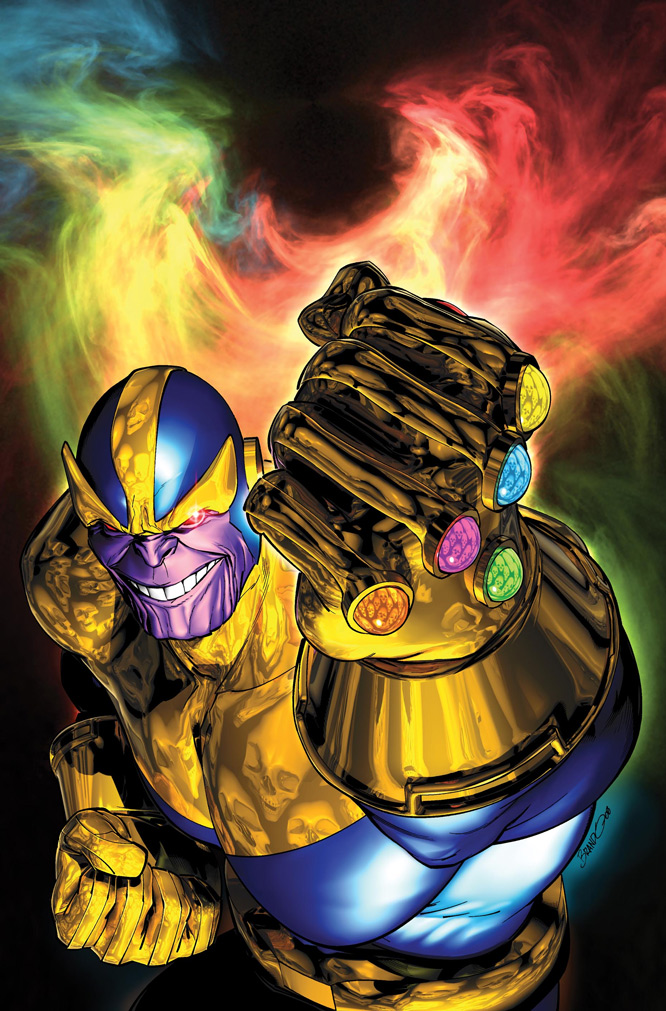 A friend of mine has a bet that The Avengers' will gross $2 billion (with a "b") by the end of the year, so I guess we're all still talking about Earth's Mightiest Heroes.
If you're still talking about them, Longbox Graveyard looks at Thanos and The Infinity Gauntlet.
Then LG's honcho Paul O'Connor passes along this link with everything you need to know about Thanos.
Alan Moore, critical of movies made from his comics, is writing his own movie, which I hope someone adapts into a comic.
It's never too late to read a story or two from Don McGregor about his father.
My pal Steven Thompson has been streamlining his collection and just recently posted a bunch of great bargains at Booksteve's Bookstore: Kirby, Captain Marvel, Robert Crumb, Superman, Batman, Wonder Wart-Hog...you can't go wrong!
Click to continue reading Weekend Reading: Avengers, Alan Moore and Don McGregor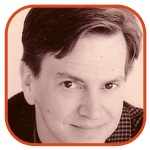 Posted by Tom Mason Categories: Editorials, Interviews, Movies, Reviews, DC Comics, Marvel Comics,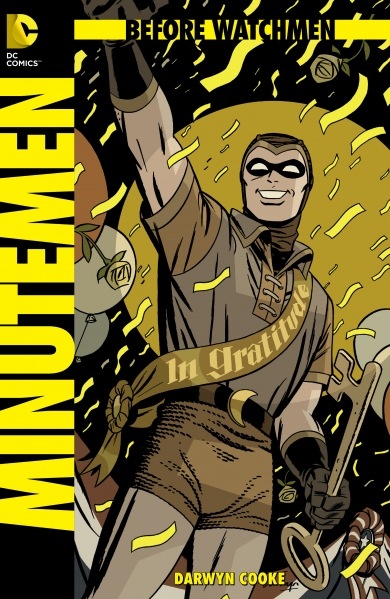 I once met Alan Moore, had dinner with him in fact. A dinner that included Stephen Bissette and John Totleben.
I must stress that they did not have dinner with me at my invitation - I was at the table as a guest of Gary Groth and Kim Thompson from Fantagraphics. Also in attendance was Dave Olbrich. The creative trio - currently on DC's Swamp Thing - was on their way to NY and had stopped in at the Fantagraphics offices to meet with Gary and Kim and head for Chinese food. And I got to tag along.
I spent a couple of hours listening to Moore and his companions regale the group with story after story. At no point did I ever think of Alan Moore as crazy. In fact, I thought he was one of the smartest guys I'd ever met. He was also not like anyone I'd met either before or since. He was different, alright. But crazy? No. Weird? Hardly.
Which brings me to this:
Click to continue reading Weekend Reading: Avengers, Alan Moore, Before Watchmen, and Don McGregor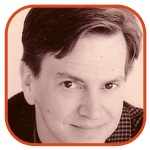 Posted by Tom Mason Categories: Conventions, Editorials, Reviews, Independent, Marvel Comics,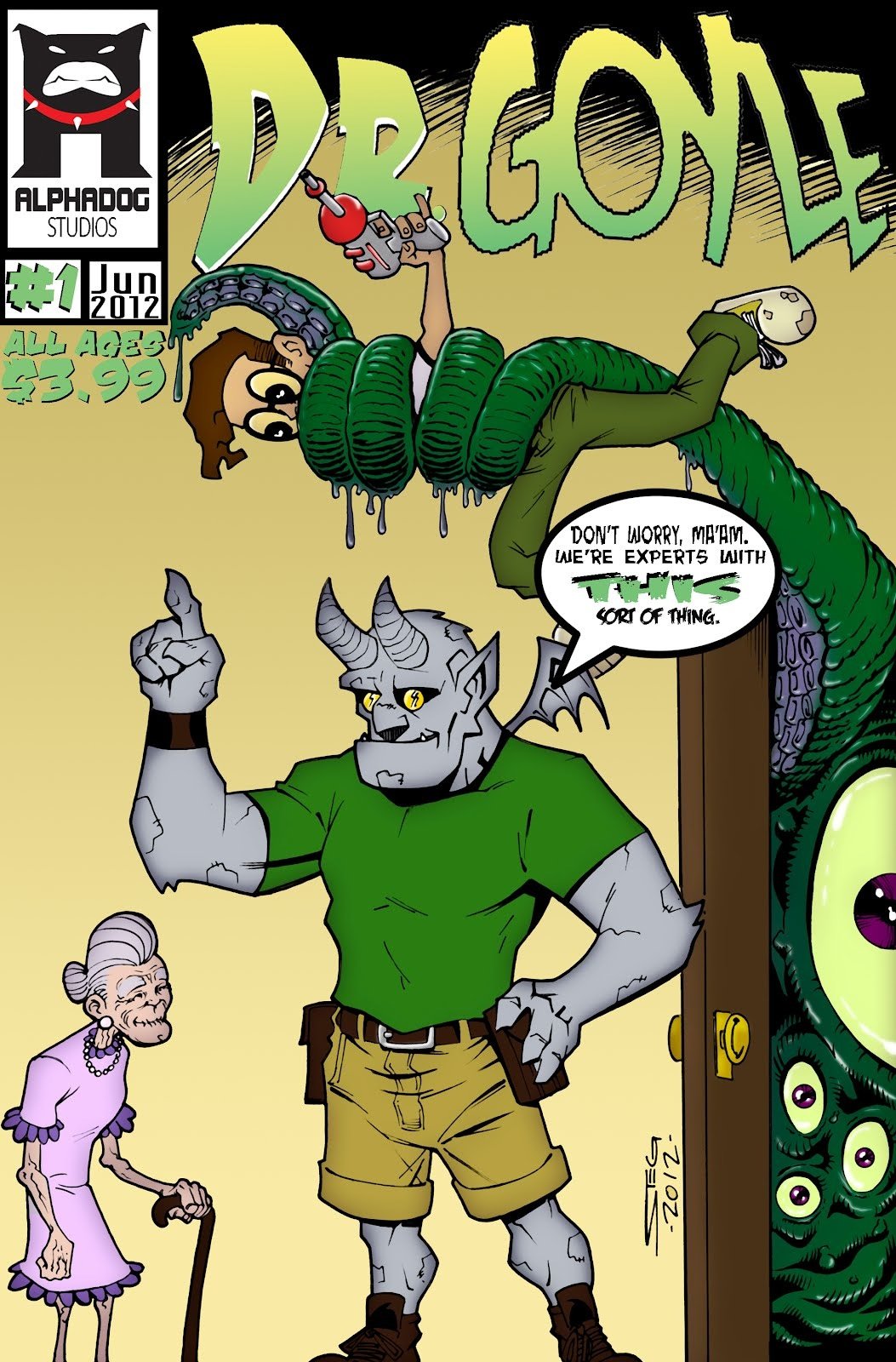 If you're at C2E2 this weekend, I hope you're having a great time. And if you're not at C2E2, what's your problem, buddy?
This is the weekend that I close out a lot of tabs and polish off some links that have been in my inbox for a couple of weeks. But if you haven't caught these stories yet, that makes them new, right?
Daniel Best has been on fire lately with his posts on Gary Friedrich and the Archie Comics lawsuits. He's got another good one up now - a look at the behind-the-scenes backstabbery and finger-pointing surrounding the Spider-Man musical.
I like this political cartoon by Monte Wolverton.
Creator/writer/artist Howard Tayler (Schlock Mercenary) talks about writing, especially sub-plots, and he illustrates his points with comic strips.
Click to continue reading Weekend Reading: Spider-Man, Steve Gerber, John Scalzi and Dr. Goyle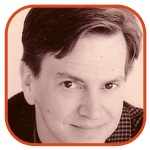 Posted by Tom Mason Categories: Editorials, Movies, Reviews, Marvel Comics,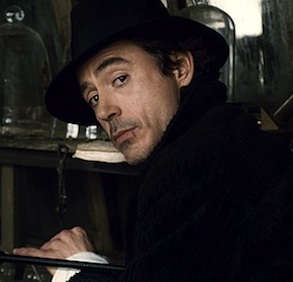 For starters, let's all wish writer Tom Spurgeon a speedy recovery. He took a blogging break earlier this year for health reasons and his essay about his health, his love of comics and his work is even more essential than his already-essential blog. If you read nothing else today, make it this.
Now let's see what else is going on across the internets:
Sherlock: Oh, that lovable curmudgeon Sherlock Holmes is causing trouble for the uneducated, easily threatened, fragile book burners of America. Apparently, A Study In Scarlet, a classic Holmes adventure, features an insensitive remark about Mormons. Imagine, a fictional character - not Holmes or Watson - from Victorian England having an unprogressive attitude. Forgive me while I clutch my pearls and head for the fainting couch. Galleycat has more on the story, including links to downloading the public domain book for free.
Don McGregor: The writer of Killraven and Black Panther (to name but two) has some thoughts about his wife Marsha on her birthday.
Click to continue reading Weekend Reading: Sherlock Holmes, Conan, and Spider-Man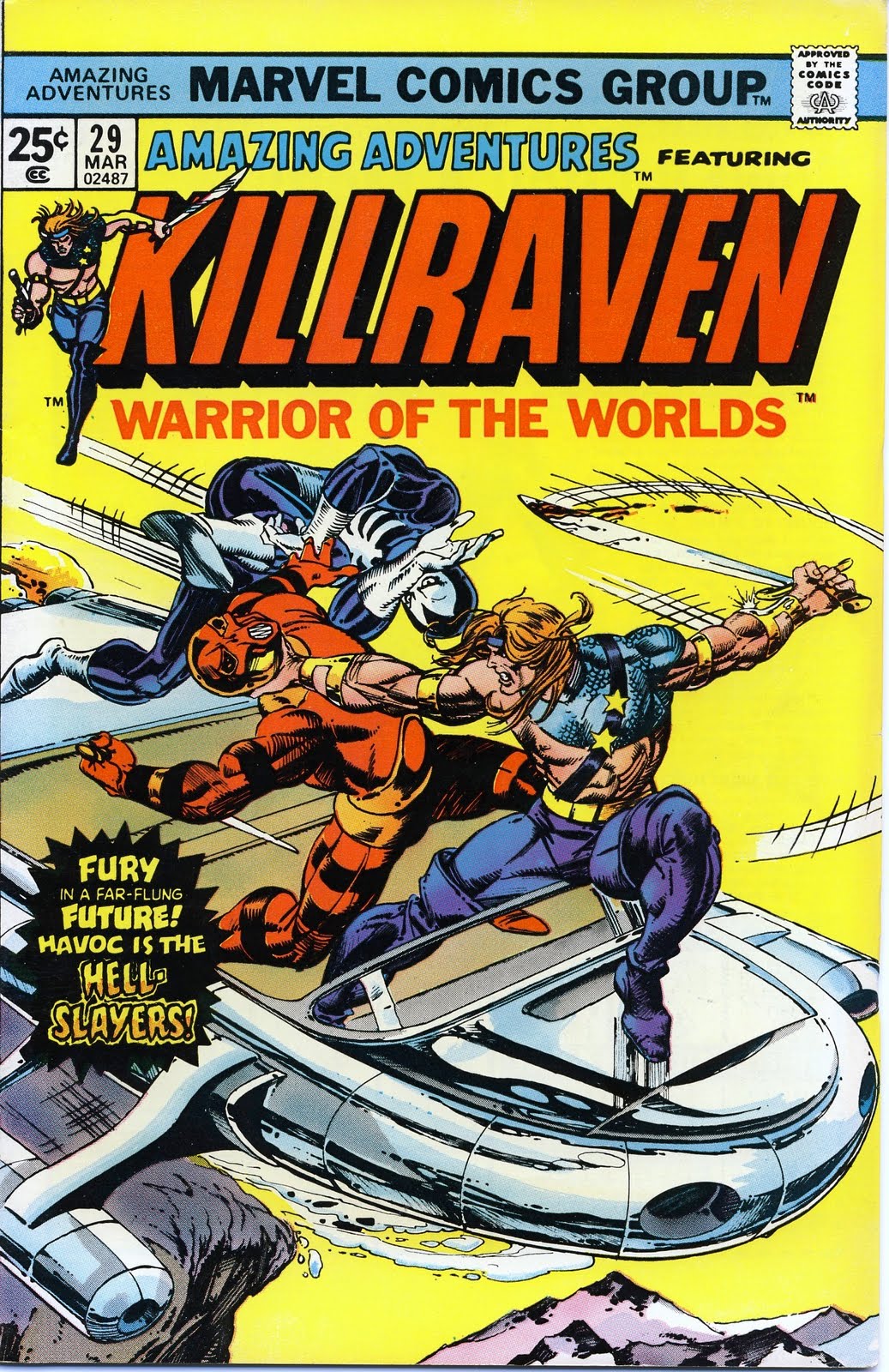 I've written before about my history with writer Don McGregor (Killraven, Black Panther, Detectives, Inc. and so much more).
Now, Clifford Meth, who in the past has helped out Dave Cockrum's widow and Gene Colan, is reporting that Don could use a little help.
Clifford is organizing a worthwhile effort to help Don meet some unexpected and sad expenses. So get over to his blog and see what you can do to help out.
If you're not familiar with Don or his work, here's a Mile High interview with him that covers a lot of ground.
[Artwork: Amazing Adventures #29 featuring Killraven © Marvel Comics]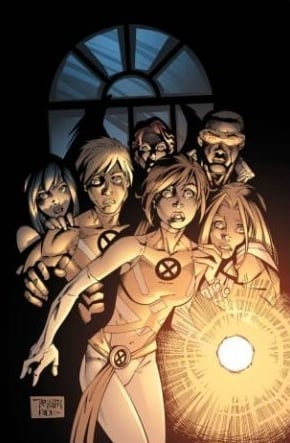 I love words and phrases and funny names. I love it when new ones pop up and I love it when they get shortened, abbreviated and all slanged up as technology alters the way we communicate.
I especially like the words, slang and proper names that show up in comic books.
Back in the 1970s, Marvel Comics' writers contributed lots of great character names, words and phrases to the MU.
Sometimes it was driven by censorship - the Comics Code Authority didn't allow mainstream comics to use the word "zombie," so Marvel invented "zuvembie." Or giving Luke Cage a Code-approved exclamation like "Sweet Christmas!"
Mostly it was driven by tremendously creative writers like Steve Gerber twisting and tweaking the language and coming up with names like F. A. Schist and Dr. Bong, and Steve Englehart creating Roxxon Oil, and Don McGregor, Archie Goodwin, Gerry Conway, and others piling on.
Click to continue reading My New X-Men Team For 2011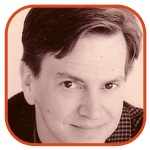 Posted by Tom Mason Categories: Editorials, Independent, Marvel Comics,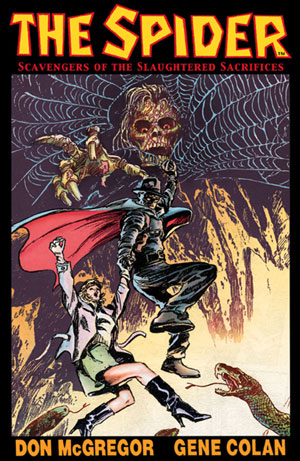 "They jeered and shook on the bars, and they reached through the bars, trying to grab Marsha, like Zombies in George Romero's Night Of The Living Dead."
That's Don McGregor, who wrote acclaimed comics for Marvel and spearheaded the creator-owned comics movement, writing about a European trip of his in the late 1970s.
I haven't seen or talked to Don in quite a while, and I doubt he would remember me. He was a friend of several different friends of mine and when I lived on the East Coast, we bumped into each other a lot over a two or three-year period.
He was a ball of energy – and one of the first guys to explain to me how the business of comics actually worked and why owning and controlling the rights to your own creations was essential.
Go ahead and write the Batman fill-in if you want, it is what it is. But if you're going to create Sabre or Detectives, Inc., you're going to want - and deserve - a better deal. I'm paraphrasing, but that's the gist of several conversations.
Click to continue reading Don McGregor: Locked Up In Paris
© Gear Live Media, LLC. 2007 – User-posted content, unless source is quoted, is licensed under a Creative Commons Public Domain License. Gear Live graphics, logos, designs, page headers, button icons, videos, articles, blogs, forums, scripts and other service names are the trademarks of Gear Live Inc.