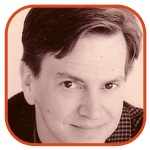 Posted by Tom Mason Categories: Editorials, Movies, Reviews,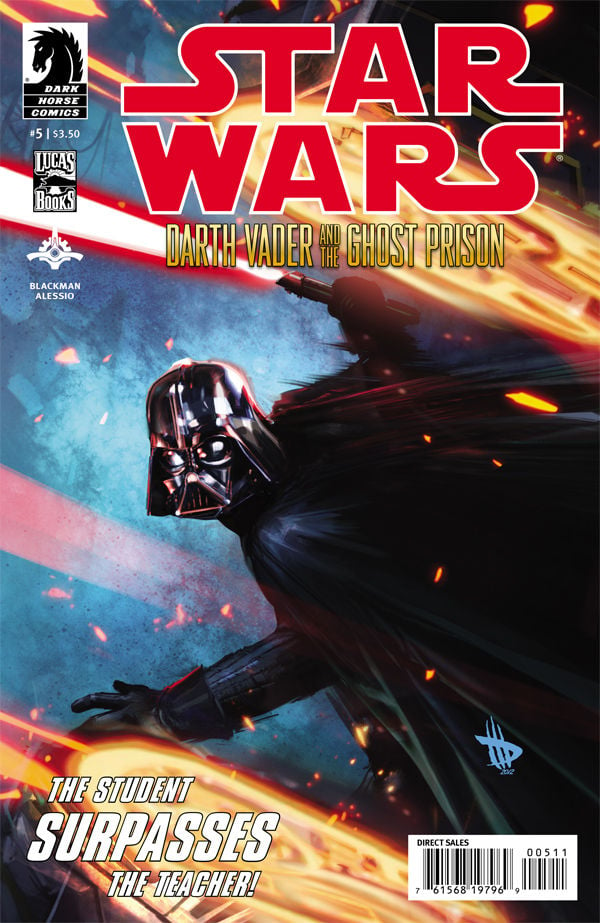 Whoa.
To everyone in the Eastern US affected by Frankenstorm Sandy, my heart goes out to you. Stay safe and I hope normalcy returns as soon as possible. (And don't forget to vote!)
Show business knew how to take away the game ball from Sandy coverage with the announcement that George Lucas was selling Lucasfilm to Disney for $4 billion (with a 'b'). That's just mind-boggling.
And with that news came the news that new Star Wars films will be forthcoming with Lucas not involved in their production. Then, as if that wasn't enough, Lucas announced his charitable intentions with the $4 billion. What a week. Marvel and DC will have to stage a double-secret-reboot just to get a little press.
Let's see what else is going on:
Click to continue reading Weekend Reading: Disney, Star Wars, James Bond and MAD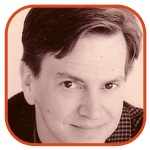 Posted by Tom Mason Categories: Editorials, Movies, Marvel Comics,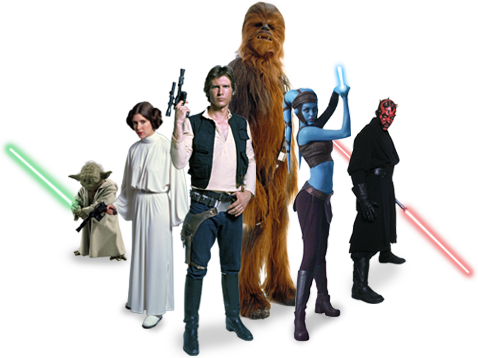 "In fact, if Disney had any brains at all, it would give the administration of the Star Wars property over to its Marvel Studios and say 'That thing? That thing you did with The Avengers? Yes, that. Here. Now.'"
- Award-winning science fiction writer John Scalzi (Redshirts, Old Man's War) weighing in on Disney's acquisition of Lucasfilm
Be sure to check out our other notable quotes!
[Artwork: Star Wars]
Read More

| John Scalzi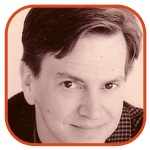 Posted by Tom Mason Categories: Editorials, Movies,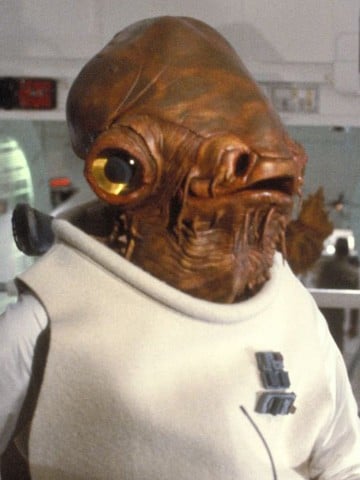 Star Wars/Disney jokes were old the second the deal for Disney to acquire Lucasfilm was announced, but that won't stop anyone, especially me.
A meme went around on Facebook earlier this week started by screenwriter William Martell. What are the best/worst Disney/Star Wars movies?
I joined in, thinking what a great idea, and then so I didn't monopolize the thread, I started keeping my thoughts to myself to share them here because I can.
Here are my Top 10 Disney/Star Wars mash-ups. But be careful!
As Admiral Ackbar will say, "It's a Parent Trap!"
10. The Scarecrow of Romney Maul
9. The Computer Wore Light Sabres
Click to continue reading Disney/Star Wars: Top 10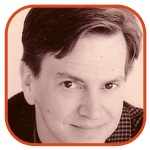 Posted by Tom Mason Categories: Editorials, Movies,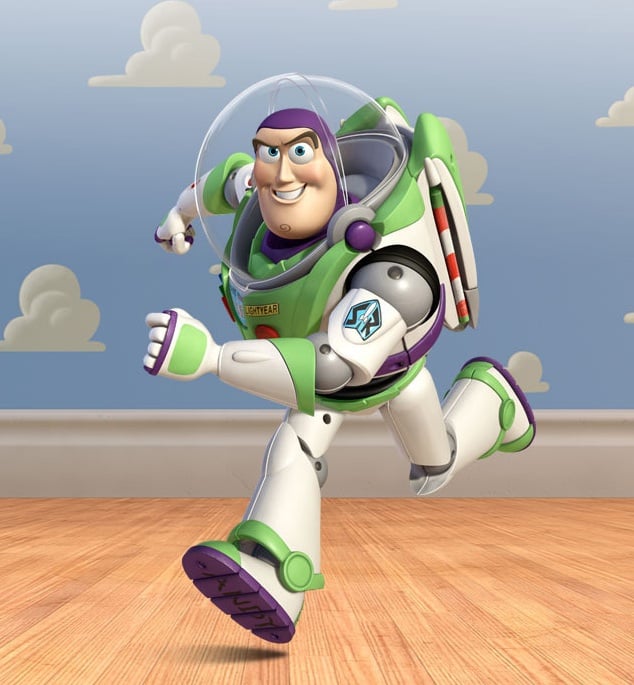 Want to work for the vast Disney empire? And for the team that made Toy Story, Up and the upcoming Brave?
Pixar is hiring some folks for their Emeryville offices and while some of them aren't exactly making comic books, people with comic book skills might be right for them.
One is Character Sketch Artist where you'll be developing drawings that "explore the visual look of a film." This includes characters, objects, sets, backdrops, all that stuff and from all angles.
Another is Story Artist where based on written/verbal descriptions from the Director (or Head of Story) you'll "create quick thumbnail sketches through to finished detailed storyboard panels," perform background research and illustrate script pages, coming up with story ideas yourself.
Click to continue reading Comic Book Jobs: Pixar
Read More

| Pixar Jobs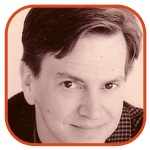 Posted by Tom Mason Categories: Editorials, Movies, Marvel Comics,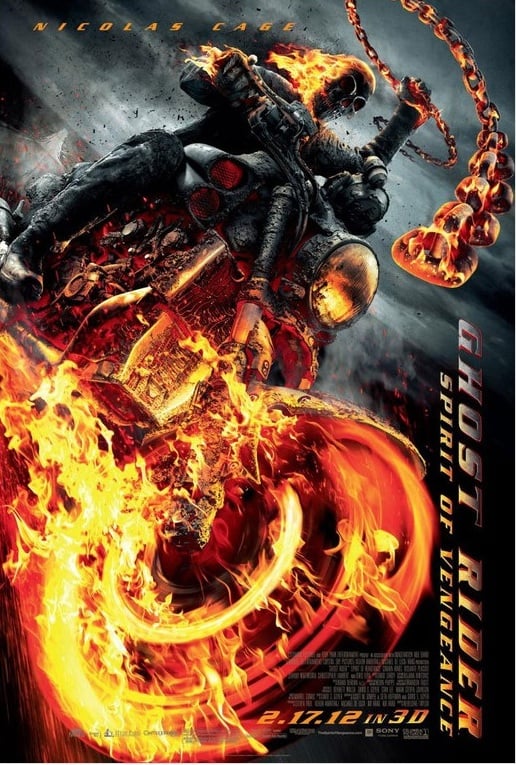 So I'm watching the trailer for the new Ghost Rider movie, Ghost Rider: Spirit of Vengeance with Nic ("I'll do anything!") Cage and it dawns on me.
Nowhere in the trailer is there a mention of Marvel Comics. No attempt to tie it into the Marvel Universe.
No mention that it's from the company that brought you Captain America, Iron Man and Fantastic Four. There's a Marvel Knights logo that flashes oh-so-briefly onscreen at the beginning but that's hardly the same.
Even the homepage for the Sony release doesn't play up the Marvel connection.
It's just a movie about a biker with a flaming head. Trying to help a woman and her little boy.
The same plot as Jean-Claude Van Damme's Nowhere To Run and dozens of other movies.
Click to continue reading Ghost Rider: Spirit Of Vengeance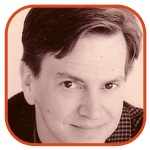 Posted by Tom Mason Categories: Editorials, Marvel Comics,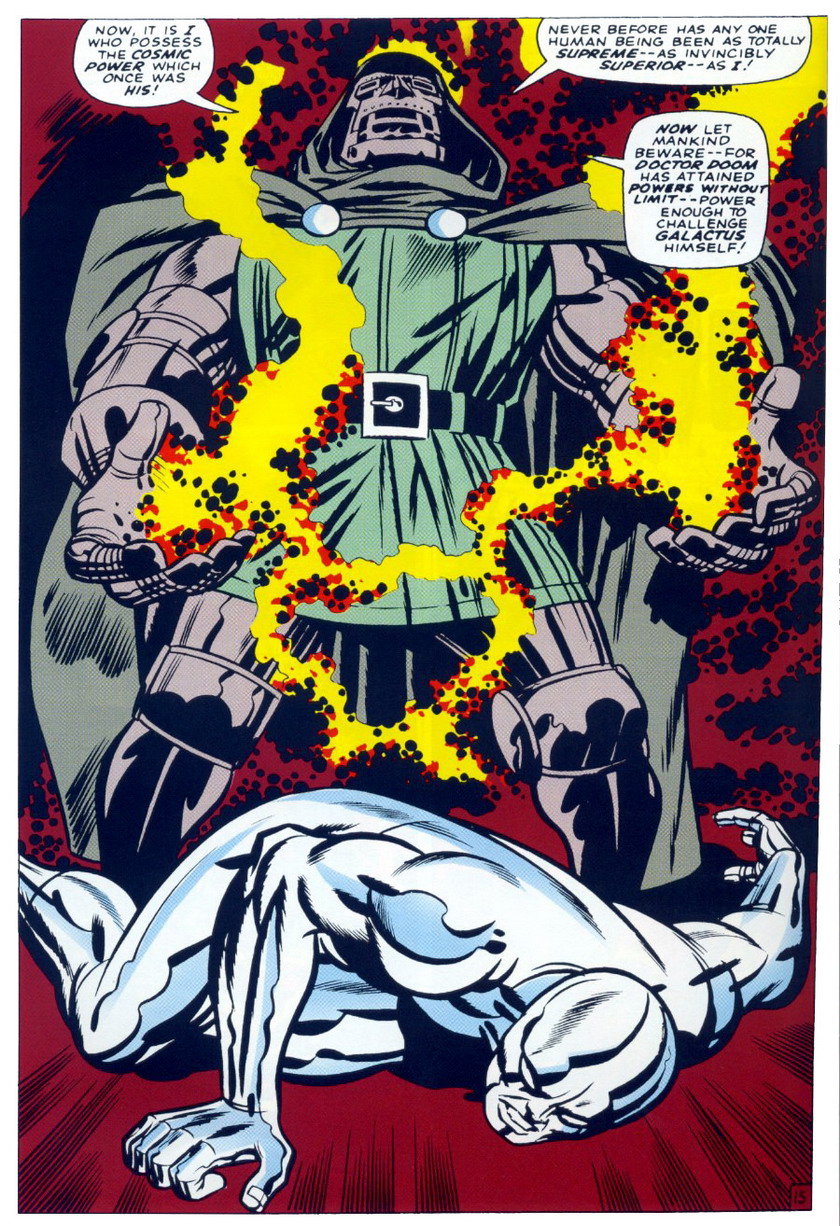 Most of you already know that a federal judge ruled in favor of Disney/Marvel and against the estate of Jack Kirby in their claim for copyright termination for 45 characters Kirby either created or co-created.
Naturally, there has been some reaction to this as we all await what the next step will be in what one can only assume is an ongoing, sad, and unnecessary struggle.
Here are some links if you want to follow along:
Michael Dean at The Comics Journal - which has a history with Kirby and was instrumental in helping Jack get what was left of his art back from Marvel in the 1980s and exposing how Marvel was extorting his signature - does the heavy lifting on the ruling.
Dean also wrote a summing up of Kirby's 1980s-era battle with Marvel over the return of his original art.
Click to continue reading Jack Kirby And Marvel Comics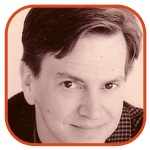 Posted by Tom Mason Categories: Editorials, DC Comics, IDW Publishing, Independent, Marvel Comics,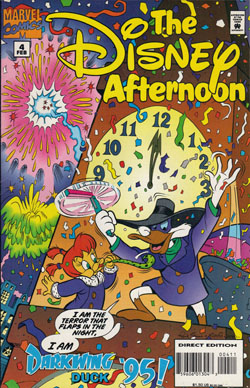 I don't like NYR's for the simple reason that I never keep them. Lose weight, eat healthier, start smoking just so I can fail at quitting.
But this year, well, this year, I'm sure to keep some of these resolutions. Won't you join me?

10. I will read many more webcomics, bookmark them and recommend them.

9. I won't buy a Marvel or DC comic at a price point greater than $2.99.

8. But yet I will buy all the hardcovers from The Library of American Comics.

7. Read even more independent comics. I think that's where the real interesting stuff is and has always been.

6. I will download more comics to my iPad. I'll pay for them, too.

5. Figure out which movie will make less money: Green Lantern or Thor.
Click to continue reading My New Year's Resolutions For 2011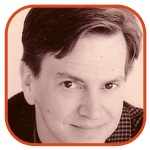 Posted by Tom Mason Categories: Editorials, Movies, DC Comics, Dynamic Forces, IDW Publishing, Independent, Marvel Comics,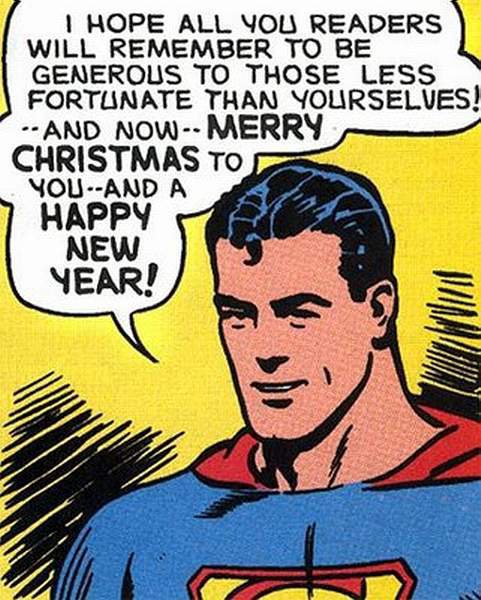 The War on Christmas is nearly done for another year, and there's just enough time left for the War on New Year's. Let's see what you should be reading this week:

Joe: This is simply a great, honest and open interview with Joe Casey, comic book writer/creator and co-creator of Ben 10. Perfect holiday reading from interviewer Tom Spurgeon at The Comics Reporter.

Thor: So there's some controversy from an all-white group that's upset that Marvel has cast an actor of color to play a Norse God in Thor. Ricky Sprague at Project Child Murdering Robot has a thought or two.

Polly: Animator Michael Sporn is happy that Dean Mullaney's new book has arrived (as am I). Polly and Her Pals: the Complete Sunday Comics 1925-1927 comes from Dean's The Library of American Comics via IDW.
Click to continue reading Weekend Reading: Joe Casey, Thor, Dr. Spektor and Drew Friedman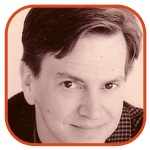 Posted by Tom Mason Categories: Editorials, Interviews, Movies, Television, DC Comics,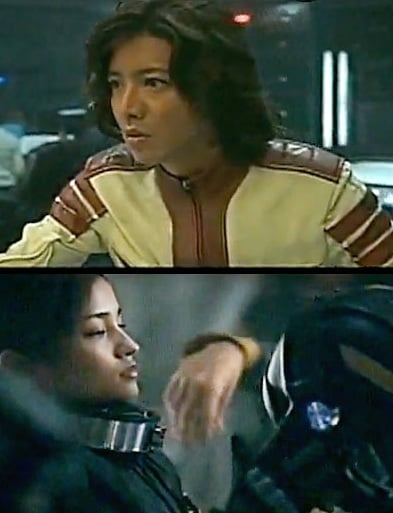 Movies, TV, and video games! This week had it all. And even some stuff about comic books. Let's take a look:

Star Blazers: There's a new live-action Star Blazers movie coming, and Forces of Geek has 7-minutes of it. You know you want to see it, twice.

Mike Grell: Here's a short interview with the writer/artist on Warlord and Jon Sable Freelance. "Grell plans more with his popular Jon Sable character and has hopes that Starslayer may make its way to the movies."

New Comics Friday: Gary Tyrrell at Fleen catches up on some webcomics he was previously unaware of.

Raven: Comic Book Resources is reporting that the CW is interested in a TV series on the mysterious Teen Titans character. This is a way better idea than Aquaman or Green Arrow. I also like it because that means my pal Marv Wolfman gets some checks (as does George Perez) for creating her.
Click to continue reading Weekend Reading: Star Blazers, Shazam! And Monty Python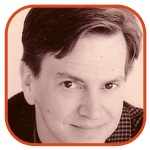 Posted by Tom Mason Categories: Editorials, Movies, Television,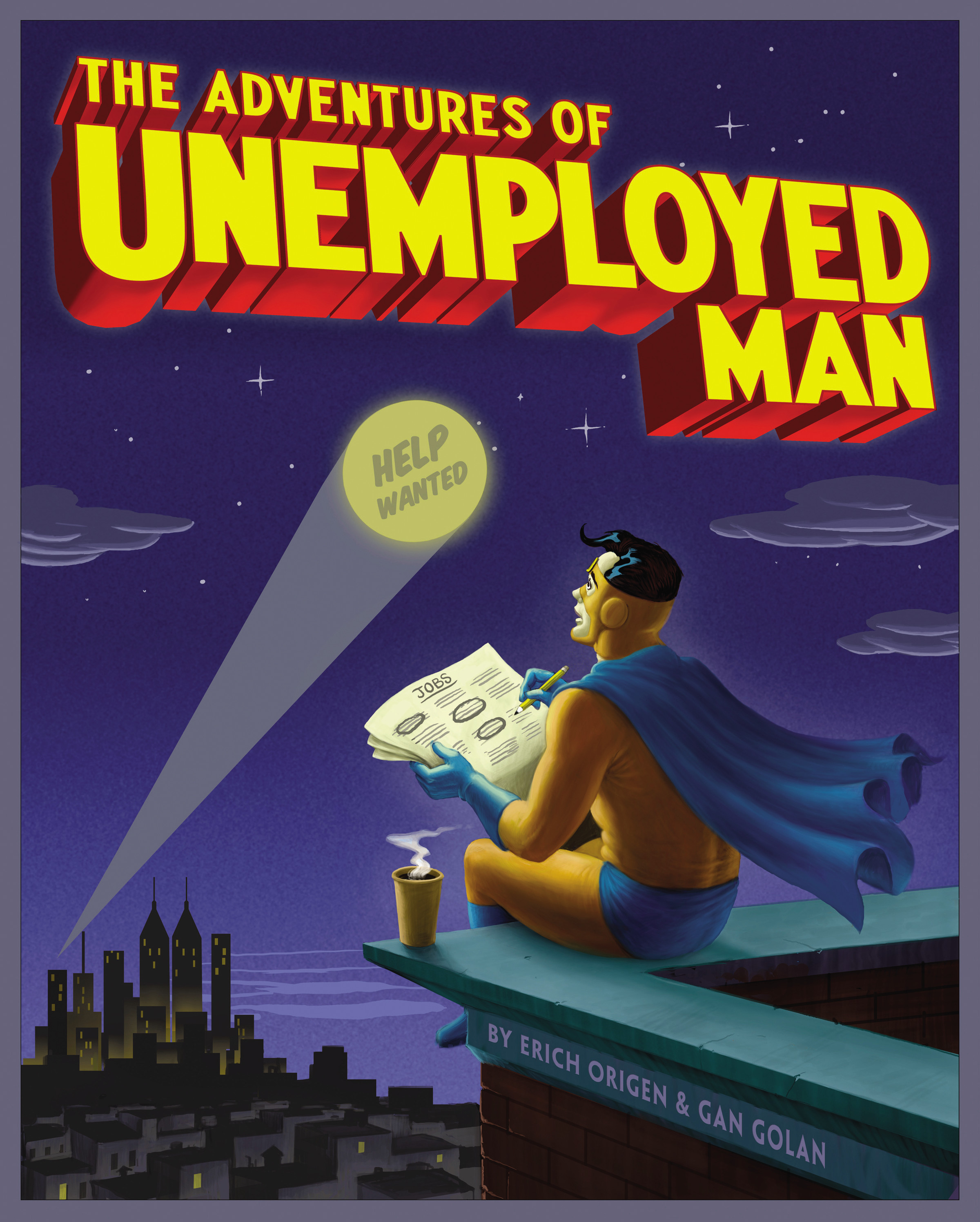 Everyone's gearing up for Intern Season again and here are some of what's available in the world of comics and related fields.
A "TV/Film Production Company and Comic Publisher in Brentwood" (that's Los Angeles for you non-natives) wants a Winter Intern. This company "focuses on comic book-based film and television in both live action and animation. Some prior experience in entertainment preferred for this unpaid position.
Riot Games, creators of League of Legends, wants a Creative Design Intern for their Los Angeles office. Lots of qualifications and job duties, so you'll be putting in the time and effort. Compensation goes one of two ways: college credit, or some kind of payment commensurate with your experience.
Disney Publishing is looking for a Creative Development Intern to work on Disney's Family Fun magazine. It's a magazine for parents with kids aged 3-12. Remember it's Disney so "positive attitude is a must!"
Good luck, job seekers!
[Artwork: The Adventures of Unemployed Man from Little, Brown & Company]
© Gear Live Media, LLC. 2007 – User-posted content, unless source is quoted, is licensed under a Creative Commons Public Domain License. Gear Live graphics, logos, designs, page headers, button icons, videos, articles, blogs, forums, scripts and other service names are the trademarks of Gear Live Inc.