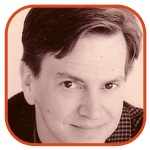 Posted by Tom Mason Categories: Editorials, Reviews, DC Comics, Independent, Marvel Comics,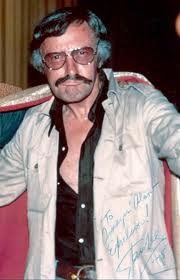 Whew! What a year! Let's see what the internets hold for the final few days!
Happy birthday to the Funky Flashman himself, Stan Lee, who turns 90. Buzzfeed has his life in pictures.
Here's what I like about the internets: finding a feature length animated film adapting a graphic novel I've never heard of. In this case, it's Alois Nebel, "a Czech feature length animation directed by Tomas Lunak and based on a trilogy of graphic novels by Jaroslav Rudis and Jaromir 99." There's a preview of it at the link.
Adam Beechen talks with Newsarama about Batman Beyond, and beyond.
My pal Richard Pachter reviews a nifty bunch of books including Happy, The Nao of Brown, Building Stories, Marbles, Fashion Beach, and more!
Click to continue reading Weekend Reading: Stan Lee, Alois Nebel, Adam Beechen and Stuntman!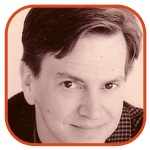 Posted by Tom Mason Categories: Editorials, Movies, Independent,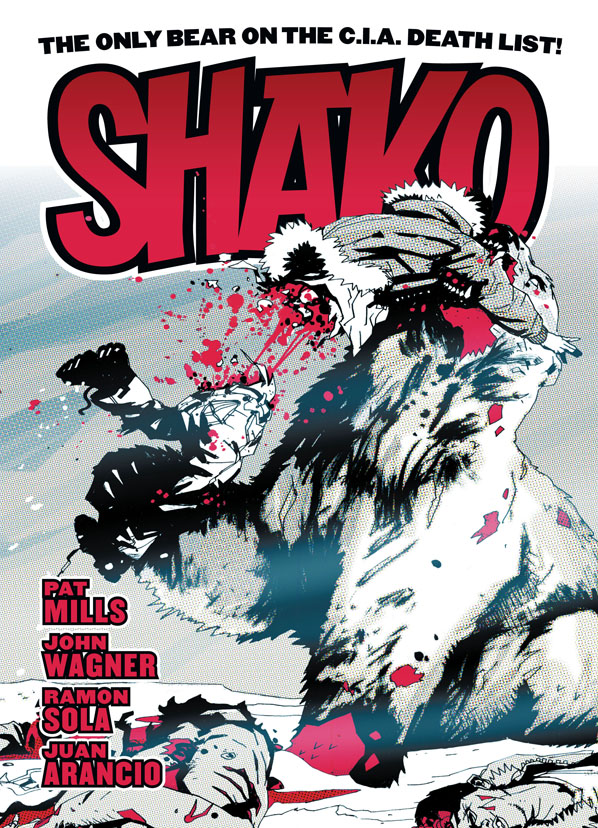 Hi Everybody and happy holidays from all of us here at Comix 411! Here's a few things to sample if you're lucky enough to have some time off from work/school/play.
I really want a copy of Pat Mills and John Wagner's Shako, The Only Bear On The CIA Death List. "Shako is a true classic from the early days of 2000AD when blood-thirsty ultra-violence was a hallmark of an anarchic new comic."
Want to know what James O'Barr (The Crow) has been doing lately? He worked on Sundown, a Western horror tale now told in motion comics form.
Daniel Best looks at the new Star Trek teaser poster.
Are you looking for an inexpensive yet worthy graphics tablet? There are two options at Monoprice and Ray Frenden gives 'em a thumbs up.
Click to continue reading Weekend Reading: Shako, Star Trek, James O'Barr & Curt Swan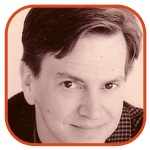 Posted by Tom Mason Categories: Conventions, Editorials, Reviews,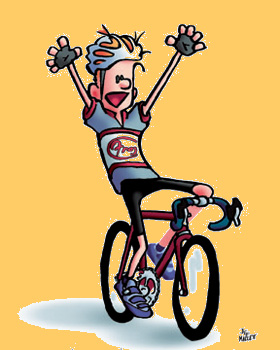 To everyone suffering through the summer heat wave, wind and electrical storms and power outages in the U.S., my heart goes out to you. If you've still got the internets, here are some things to help ease the pain.
Daniel Best reports on trouble at Oz Comic-Con in Australia this weekend.
With convention season in full swing, the critic Bill Sherman reviews Rob Salkowitz' Comic-Con And The Business Of Pop Culture, an account of the 2011 Comic Con International in San Diego. "Salkowitz approaches his topic as both a business analyst and a longtime fanboy -- and he shows a commendable breadth of knowledge about both the medium and the somewhat clannish fan culture.
Click to continue reading Weekend Reading: Frazz, Doc Savage and Spike Milligan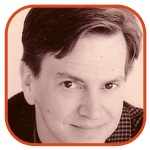 Posted by Tom Mason Categories: Editorials, Interviews, Movies, Independent, Marvel Comics,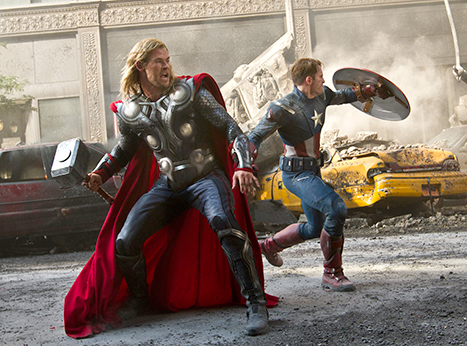 Now, how many times have you already seen The Avengers? Doesn't it just kick movie butt? And what movie do you think we'll be talking about all summer? Avengers or The Dark Knight Rises?
Avengers Assemble...in line! Former Malibu Comics publisher and co-founder Dave Olbrich (now a manager at Space Goat Productions) and for Malibu Comics Editor-In-Chief Chris Ulm (now the head guy at Appy Entertainment), show up at the :20 mark in this report from AMC theaters in southern California.
Longbox Graveyard goes Marathoning and Assembling for Avengers and other Marvel-based movies. "Five of my favorite superhero movies, in a day-long sitting, followed by a midnight debut of The Avengers! Seventeen hours in a movie theater, ninety minutes in the car each way getting there, a day off work to do it and another day off to recover. Great for a twelve-year-old, not-so-great if you're half a century old. So I found a couple twelve-year-olds and went anyway."
Click to continue reading Weekend Reading: The Avengers, Stan Lee, Jack Kirby and Dave Berg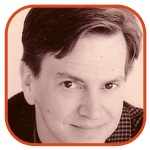 Posted by Tom Mason Categories: Editorials, DC Comics,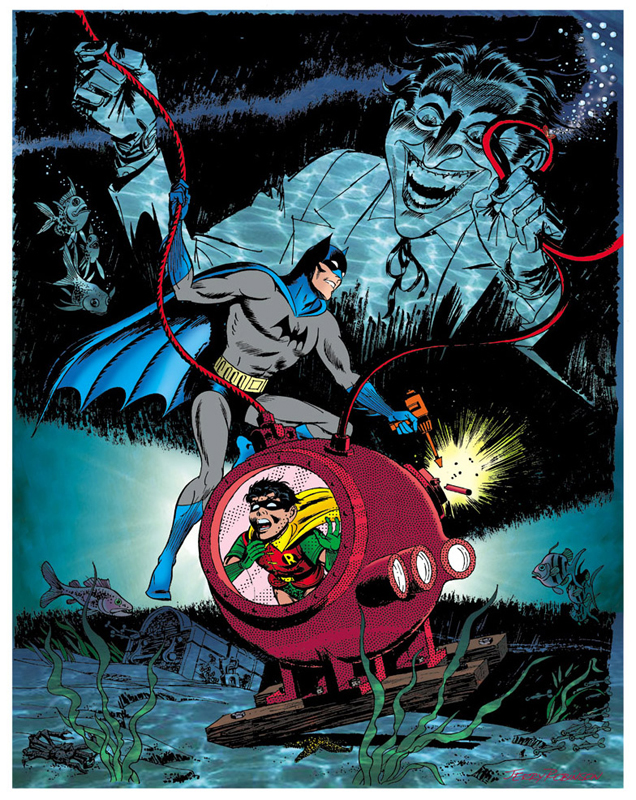 Daniel Best at 20th Century Danny Boy has an update on the health of legendary comic book colorist Tom Ziuko. If you have a little something to spare, please consider helping Tom out.
[Artwork: A nice example of Tom's coloring, taken from Daniel Best's blog post, © DC Comics]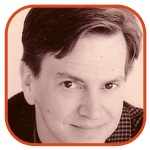 Posted by Tom Mason Categories: Editorials, Marvel Comics,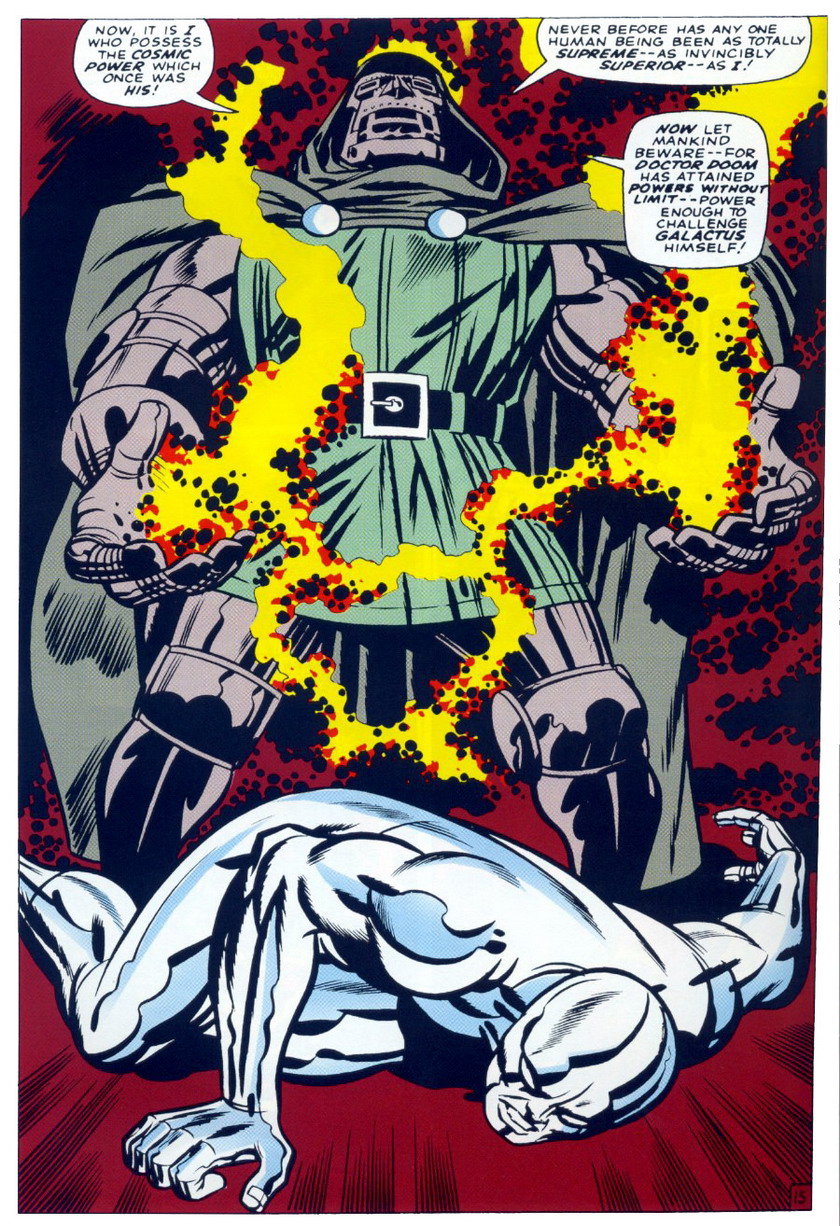 Most of you already know that a federal judge ruled in favor of Disney/Marvel and against the estate of Jack Kirby in their claim for copyright termination for 45 characters Kirby either created or co-created.
Naturally, there has been some reaction to this as we all await what the next step will be in what one can only assume is an ongoing, sad, and unnecessary struggle.
Here are some links if you want to follow along:
Michael Dean at The Comics Journal - which has a history with Kirby and was instrumental in helping Jack get what was left of his art back from Marvel in the 1980s and exposing how Marvel was extorting his signature - does the heavy lifting on the ruling.
Dean also wrote a summing up of Kirby's 1980s-era battle with Marvel over the return of his original art.
Click to continue reading Jack Kirby And Marvel Comics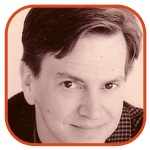 Posted by Tom Mason Categories: Editorials, DC Comics,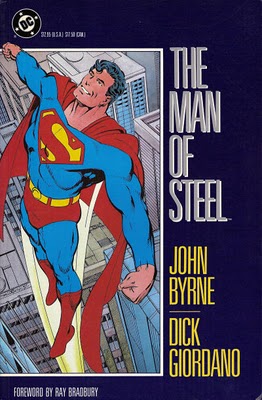 Freelancing is a tough business and the safety nets aren't always there to help someone in trouble.
Veteran comic book colorist Tom Ziuko could use a helping hand. Daniel Best at 20th Century Danny Boy has all the details that he got from Alan Kupperberg.
If there's any way you can lend a hand - and I know the economy is tight for all - please consider.
Ziuko is one of the industry's premiere colorists with a body of work that stretches over 3 decades - lots of it at DC Comics.
Go read Best's post and see if there's anything you can do.
[Artwork: A Ziuko-colored cover, snagged from Best's site and © DC Comics]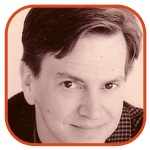 Posted by Tom Mason Categories: Editorials, DC Comics, Image Comics, Marvel Comics,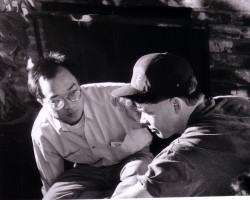 So did you hear the big news? Marvel's moving to a new office building in Manhattan!
Not to be outdone, Warner Bros. decided to shake things up with a large scale corporate shift. This interview with Diane Nelson from Comic Book Resources actually sheds very little light on the nuts and bolts of it.
And the lack of real answers has caused Tom Spurgeon to raise some questions he'd like to see answered about the situation forward-going.
Naturally, and because I sometimes can't keep my mouth shut, I have my own take on the matter.
Click to continue reading Weekend Reading: DC Comics And Warner Bros.
© Gear Live Media, LLC. 2007 – User-posted content, unless source is quoted, is licensed under a Creative Commons Public Domain License. Gear Live graphics, logos, designs, page headers, button icons, videos, articles, blogs, forums, scripts and other service names are the trademarks of Gear Live Inc.