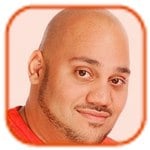 Posted by Andru Edwards Categories: Interviews, Independent,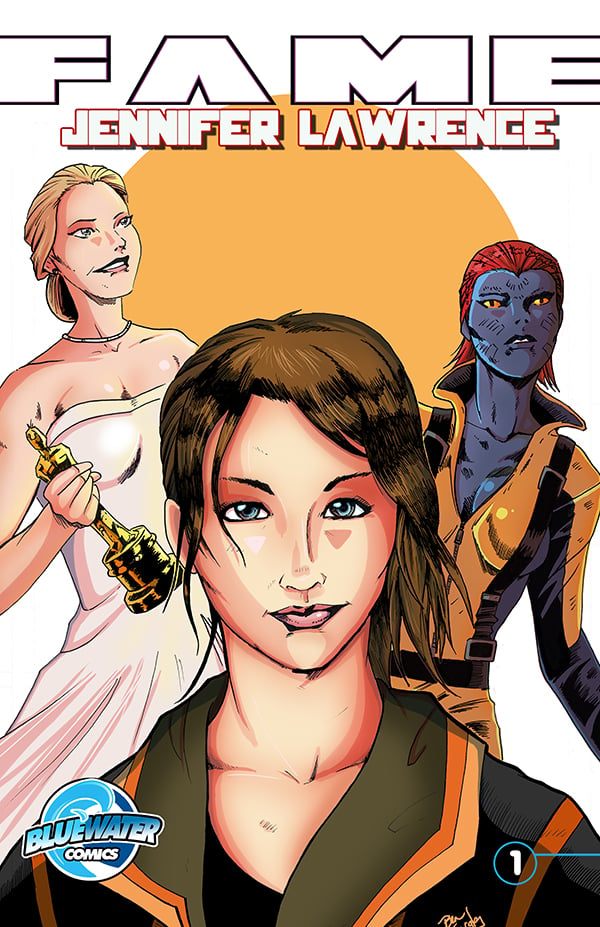 Jennifer Lawrence's life has been turned into a comic book.
The X-Men: Days of Future Past actress' career from her breakthrough role in 2010 movie Winter's Bone to her Oscar win last year for Silver Linings Playbook and nomination this year for American Hustle is covered in Fame: Jennifer Lawrence, which has been created by writer Michael Troy and artist Ben Eargle.
"Jennifer Lawrence is a true inspiration as a talented actress and a down to earth young woman with amazing wit. I was happy to tell her tale," Michael said.
And Ben found the 23-year-old beauty to be "animated," which fits perfectly with his illustrations: "It was a lot of fun working on the book just because Jennifer is such an interesting person. All the different actors and actresses that she has worked with provided a lot of interesting material. She's a very animated person, which works with my style!"
The comic is available for $3.99 and has also been turned into an interactive app, which is for sale via iTunes, Google Play, and the Amazon Appstore for $2.99.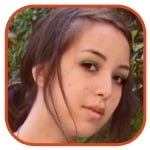 Posted by Robin Paulson Categories: Movies, Television, DC Comics, Independent, Marvel Comics,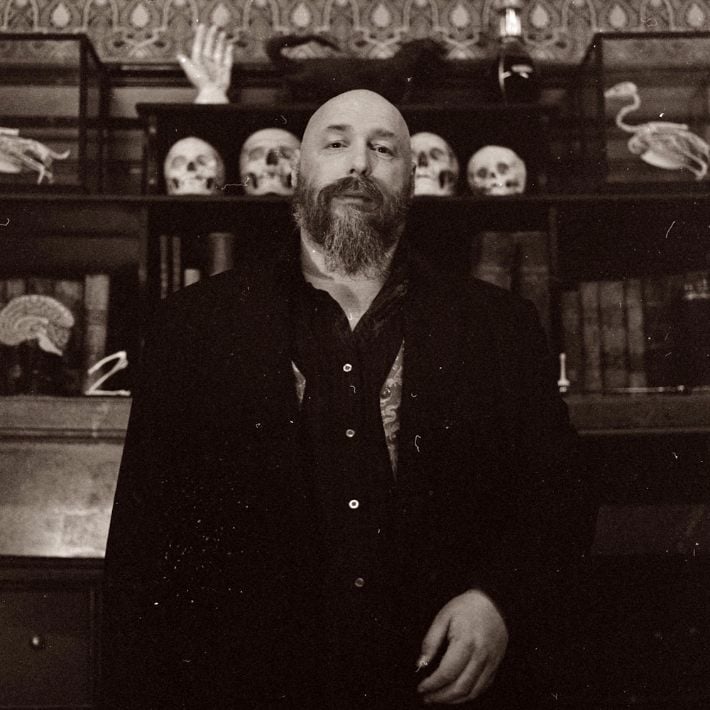 How does listening to Warren Ellis speak under an avocado tree in Hollywood sound to you?
Transmetropolitan, Red, and Iron Man fans in the greater Los Angeles area have the chance to witness this come Sunday, January 26 from 6pm to 9pm. Tickets range between $20-$50, which includes some light drinks and snacks - not a bad deal at all! The British author is expected to "tell stories about the world we live in now (and where we're going in the future)." Get tickets soon, as the event is fairly intimate, capping at around 40 people.
In addition to penning the aforementioned comics, Ellis has written for Vice, Wired UK, and Reuters.
Read More

| The Farmhouse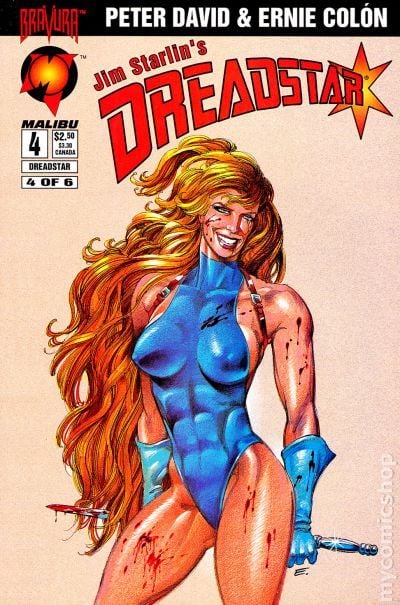 Peter David and I worked together oh-so-briefly back in the early '90s, but I was already a fan of his comic book work, his many novels, and his work writing about comics. He's been one of the good guys since day one.
Peter had a stroke over the holidays, and while he's recovering and being evaluated, please keep him in your thoughts and wish him well.
I'm sure progress will be posted at his website - it's crashed a couple of times from all the traffic, so just keep trying.
Get well soon, Peter.
(And if you know anyone who might be at risk for a stroke, check for the possible warning signs.)
[Artwork: Jim Starlin's Dreadstar, written by Peter David, and swiped from My Comic Shop]
Read More

| Comics Beat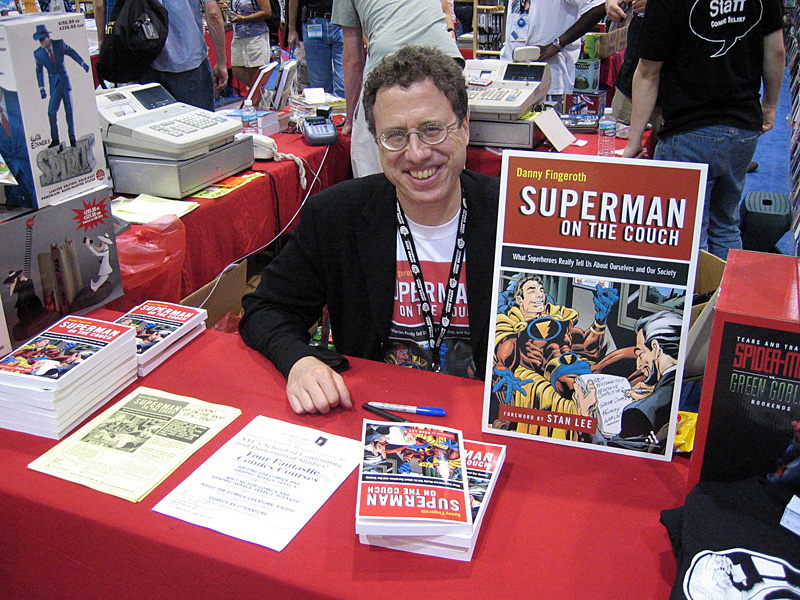 Hey, while you're sitting on your butt Wednesday nights playing on the computer, you could be learning how to write comic books.
My good friend, Danny Fingeroth, is opening up his brain again and letting all the how-to out with his 5-part online course called Writing Comics And Graphic Novels. As a former Marvel editor - and one I hold in high regard - and comic book writer - ditto - it doesn't get much better than this in the learning department. He's now the Sr. VP of Education at the Museum of Comic and Cartoon Art in New York.
Click to continue reading How To Write Comics The Fingeroth Way!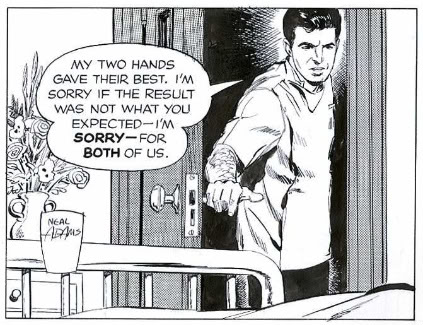 It's no secret that being a freelance writer or artist (or letterer or colorist) is a risky business.
Aside from the variable availability of steady work, you have to find and pay for your own health insurance.
Some creators simply do without - they're young, and they're invincible of course, but more realistically, they just can't afford it based on their freelancer income. It's a risky strategy, though understandable.
I once went for a couple of years without health insurance and it was very stressful because I was always thinking about how not to get seriously sick or have some kind of accident. (It didn't work out - I did end up in the local ER on a weekend and had to drop a few hundred bucks I nearly didn't have).
Click to continue reading Health Insurance for Cartoonists
Read More

| Robot 6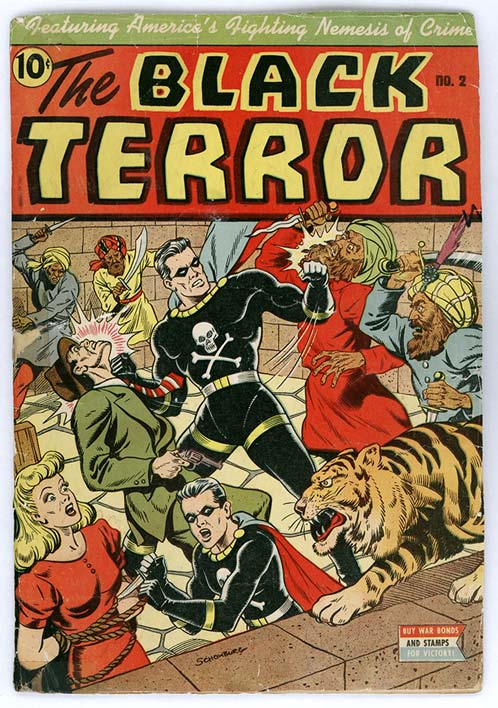 "I had also the advantage of a movie sale of my first book (Strangers On A Train) to Alfred Hitchcock, though for a sum so small no one believes it when I quote it, so I won't here. My life was all right for about a year and a half; I went to Europe in a modest way, and began a second book on a freighter on the way back. But the going was very rough for three years after that; I did not have the comforts I had grown used to while doing hack work..."
From Plotting And Writing Suspense Fiction by Patricia Highsmith (1966).
Hack work? While it's not often discussed, before Strangers On A Train propelled her career as a novelist, Highsmith used to write comic books back in the 1940s sweatshop days.
Click to continue reading Quote Of The Day: Patricia Highsmith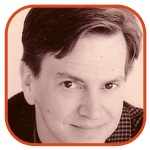 Posted by Tom Mason Categories: Editorials, Dark Horse Comics,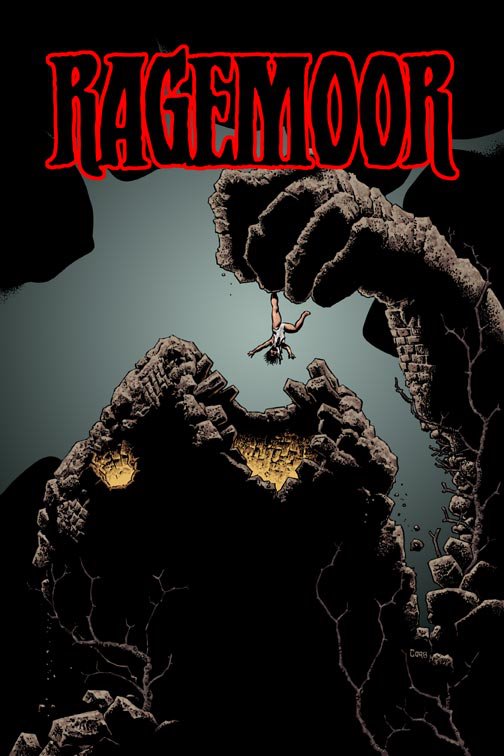 I've been fans of Jan Strnad and Richard Corben for years. They do great work separately, but the times that they've teamed up (like say, Mutant World, Jeremy Brood, Arabian Nights) it's like funnybook magic.
And now they're back together again, this time for a new mini-series at Dark Horse called Ragemoor.
Here's what Dark Horse has to say about it:
"Ragemoor! A living castle, nurtured on pagan blood, harborer to deadly monsters! A fortress possessed of its own will and ability to change itself, with the power to add and destroy rooms and to grow without the help of any human hand. Its owner is mad with jealously, its servants aren't human, and its secret's horrific!"
That sounds awesome, and I'm looking forward to it.
The first issue goes on sale at the end of March, which means you can pre-order now through your retailer.
Click to continue reading Jan Strnad & Richard Corben: Ragemoor
Read More

| Ragemoor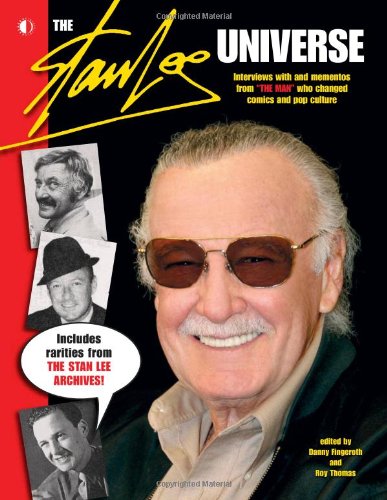 Writer and editor Danny Fingeroth will be appearing at Comics Dungeon in Seattle, WA on January 5th.
Here are the Facts on Fingeroth: "Danny is well known for his extensive editorial runs at Marvel Comics, overseeing titles such as Spider-Man, Marvel Team-Up, and more.
"His writing credits include Darkhawk, Dazzler, The Deadly Foes of Spider-Man, and numerous issues of The Avengers, Iron Man, Daredevil, and more!
"Fingeroth is also the creator of Write Now! Magazine for TwoMorrows Publishing and is also well known for his books Superman On The Couch: What Superheroes Really Tell Us About Ourselves and Society as well as Disguised As Clark Kent: Jews, Comics, and the Creation of the Superhero."
Click to continue reading Danny Fingeroth in Seattle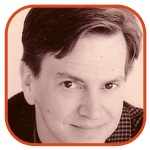 Posted by Tom Mason Categories: Editorials, DC Comics, Independent,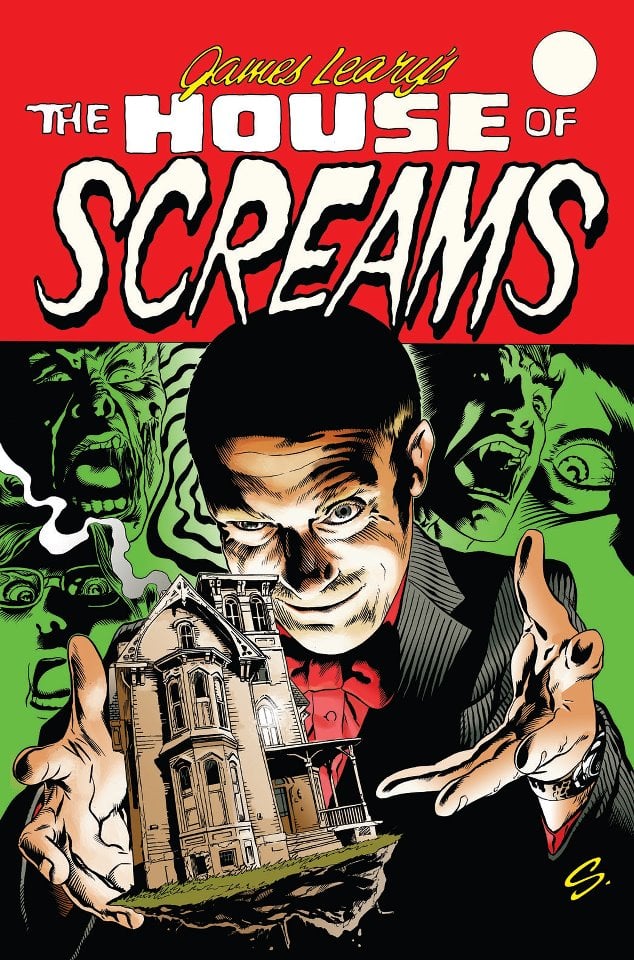 Mitch Byrd is one of my favorite artists. We worked together for many issues of my comic book, Dinosaurs For Hire and he also illustrated a comic I edited, Planet of the Apes: Sins of the Father, that was written by a friend of mine, Mike Valerio.
Later on, he moved over to DC and worked with Beau Smith on the very manly Green Lantern spin-off, Guy Gardner: Warrior series.
Now, in conjuction with writer and actor James Leary (he played Clem on Buffy the Vampire Slayer), Mitch is working on a new title called James Leary's House Of Screams.
James and Mitch, along with cover artist Steve Scott, are working through IndieGoGo to try to raise the necessary money to make it all happen.
Take a look and see if you'd like to help. I love Mitch's work (I was a fan long before we worked together) and I can't wait to see his new work in print. So go make it happen.
[Artwork: James Leary's House Of Screams #1, cover pencils by Steve Scott, © Alarm Comics]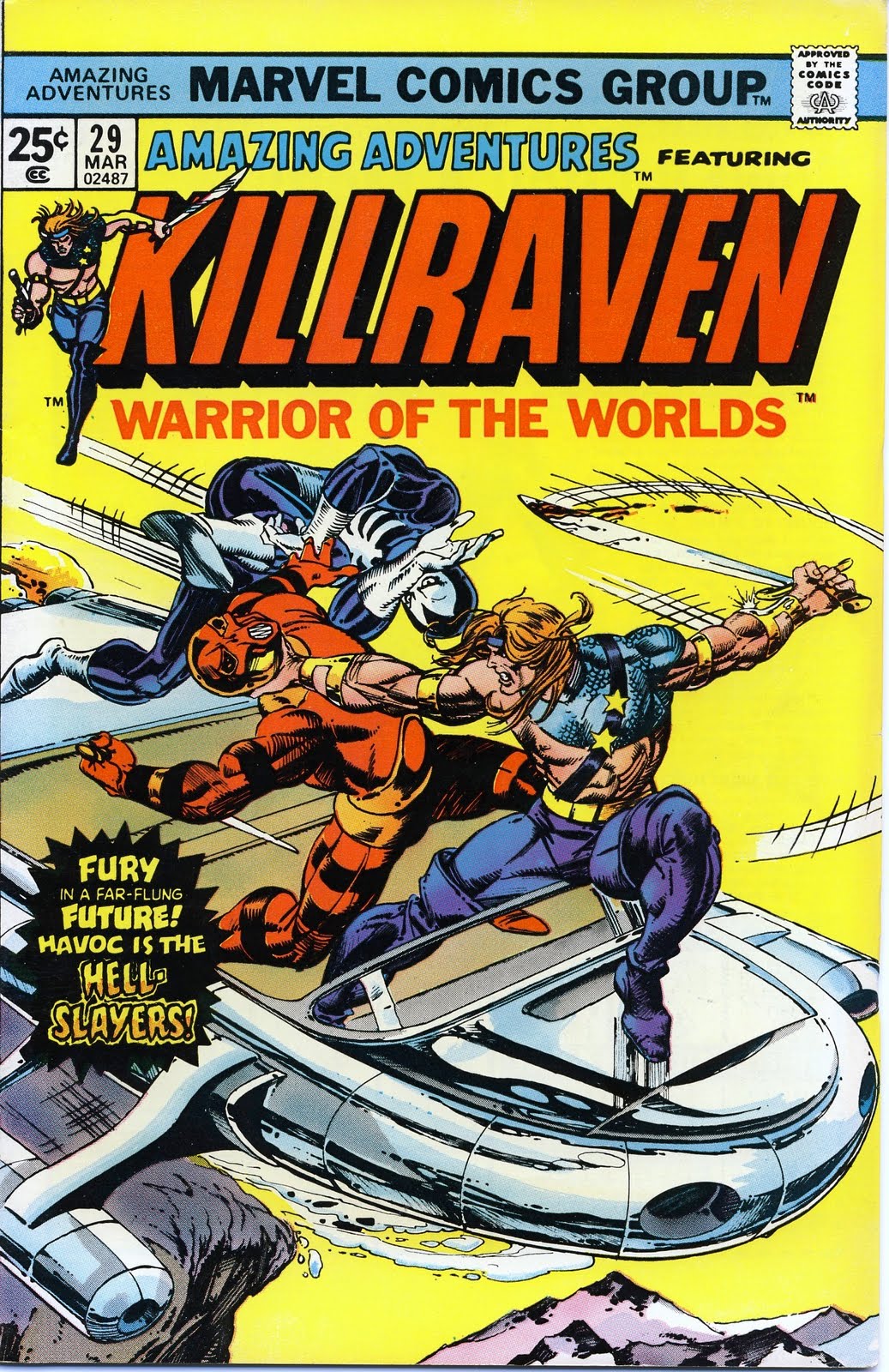 I've written before about my history with writer Don McGregor (Killraven, Black Panther, Detectives, Inc. and so much more).
Now, Clifford Meth, who in the past has helped out Dave Cockrum's widow and Gene Colan, is reporting that Don could use a little help.
Clifford is organizing a worthwhile effort to help Don meet some unexpected and sad expenses. So get over to his blog and see what you can do to help out.
If you're not familiar with Don or his work, here's a Mile High interview with him that covers a lot of ground.
[Artwork: Amazing Adventures #29 featuring Killraven © Marvel Comics]
© Gear Live Media, LLC. 2007 – User-posted content, unless source is quoted, is licensed under a Creative Commons Public Domain License. Gear Live graphics, logos, designs, page headers, button icons, videos, articles, blogs, forums, scripts and other service names are the trademarks of Gear Live Inc.