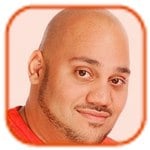 Posted by Andru Edwards Categories: Movies, Marvel Comics,
While negotiations with Robert Downey, Jr. about returning for Iron Man 4 and more Avengers movies have proven to be challenging, Marvel continues to plan for an immense branching out of its comic book adaptation films. According to The Hollywood Reporter:
Marvel has a writing program it uses as a concept generator and has scripts for Blade and Ms. Marvel features, for example. Doctor Strange, Iron Fist, Black Panther and The Runaways are other projects on the horizon. The company slowly has been reacquiring licenses to characters it lost during the 1990s, snapping up Blade, Ghost Rider, Power Man and Daredevil in the past year alone.
A Ms. Marvel movie has us excited, mostly because superhero movies that are centered on women are very few and far between. A new and improved Blade reboot would be welcome as well.
Read More

| The Hollywood Reporter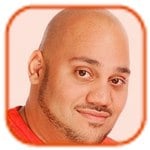 Posted by Andru Edwards Categories: Movies, Marvel Comics,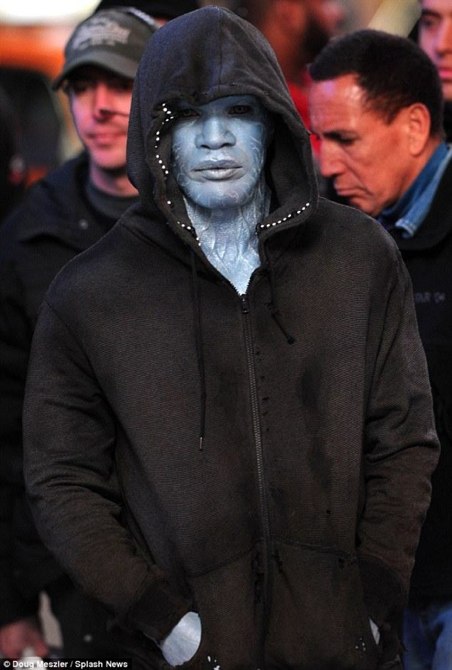 The Amazing Spider Man 2 is in the midst of filming, and we are now getting our first look at Electro (Maxwell Dillon,) played by Jamie Foxx. As you can see in the image, Foxx is almost unrecognizable, having been painted in a luminescent blue color with colored contact lenses as well. Those small LED lights that line Foxx's hood make his "skin" glow, which you can see in the image after the break. The photos were snapped in New York City's Times Square. The Amazing Spider Man 2 is set for a Spring 2014 release.
Click to continue reading Images of Jamie Foxx as Electro in The Amazing Spider-Man 2 surface
Read More

| Daily Mail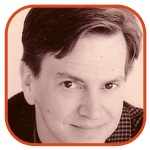 Posted by Tom Mason Categories: Editorials, Movies, Reviews, Marvel Comics,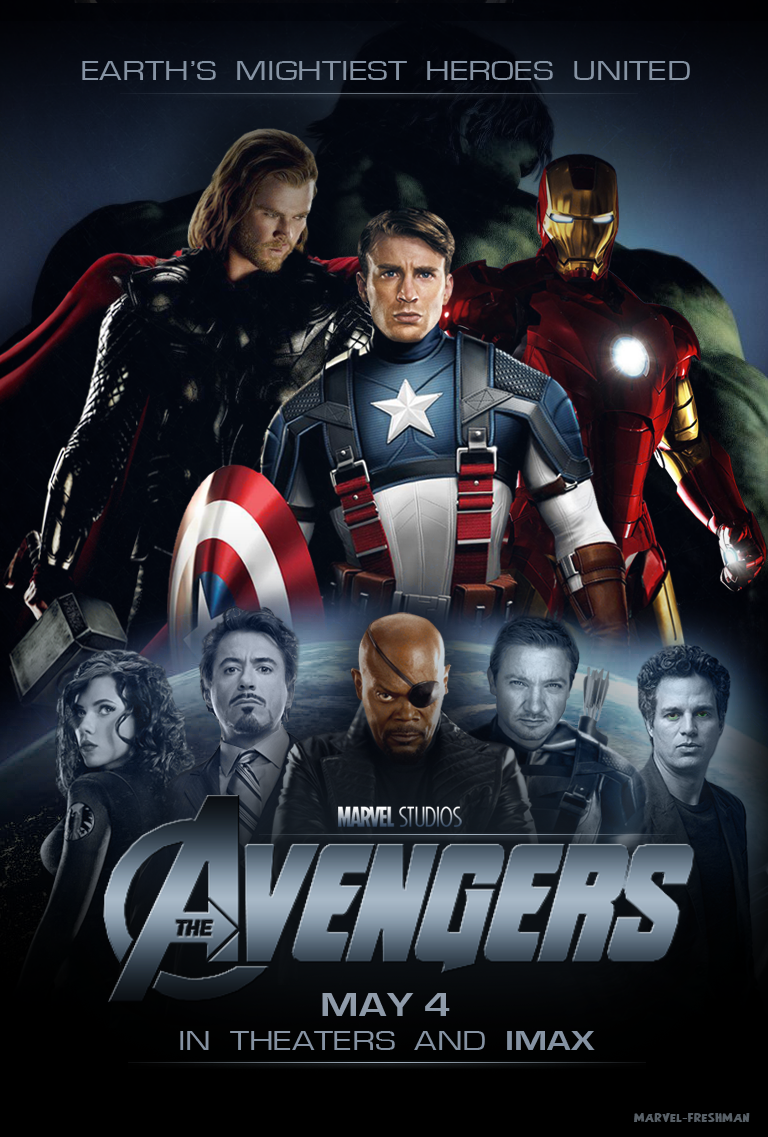 Yeah, my bad. I finally got around to seeing The Avengers on the big screen with my old pal Dave Olbrich (he was seeing it for the third time).
I'll echo what is probably the view of 99% of the super-hero movie audience: (1) I loved it and (2) where was this movie when I was 13?
Afterwards, I had a few thoughts.
I was surprised by the sudden death of what I thought was a fairly major character in the continuity. I know Joss Whedon always likes to kill off someone in his movies – I'm sure the first draft of Toy Story had a sacrifice from Mr. Potato Head – so I should've been better prepared. But I wasn't. Sad to lose the character and sadder that the actor has lost a pretty good gig.
Tom Hiddleston was riveting as Loki, an excellent performance capturing the character's grandiose plans and his petty humanness. Here's hoping he gets as good a role in subsequent years and doesn't end up playing a Russian mobster on Person of Interest, or the put-upon dad in some lame sitcom.
This is my favorite Scarlett Johansson movie. And yes, I've seen more than one. Including that one. And that one too.
Click to continue reading The Avengers: I Finally Catch Up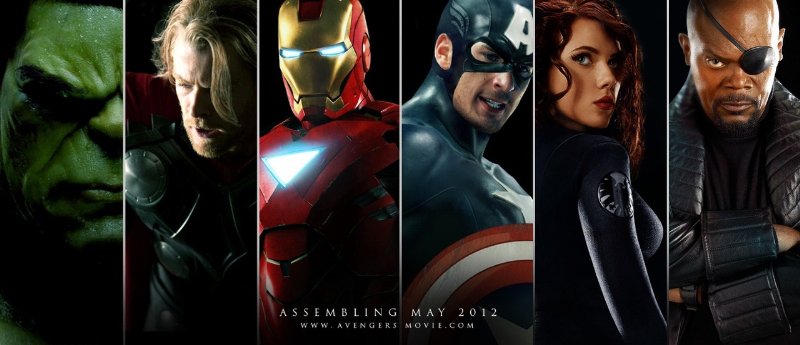 So... this is happening: The Avengers is killing it at the overseas box office.
Those lucky overseasers got it first and they're filling up the Marvel treasure chest with a whopping $185 million so far.
Rolling Stone reports that the movie "has it all. And then some."
Click to continue reading The Avengers Overseas: Breaking Box Office Records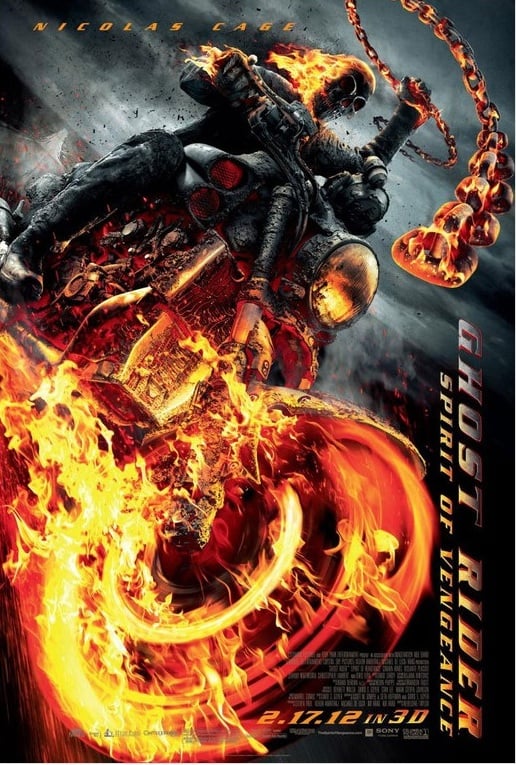 So I'm watching the trailer for the new Ghost Rider movie, Ghost Rider: Spirit of Vengeance with Nic ("I'll do anything!&rdquo😉 Cage and it dawns on me.
Nowhere in the trailer is there a mention of Marvel Comics. No attempt to tie it into the Marvel Universe.
No mention that it's from the company that brought you Captain America, Iron Man and Fantastic Four. There's a Marvel Knights logo that flashes oh-so-briefly onscreen at the beginning but that's hardly the same.
Even the homepage for the Sony release doesn't play up the Marvel connection.
It's just a movie about a biker with a flaming head. Trying to help a woman and her little boy.
The same plot as Jean-Claude Van Damme's Nowhere To Run and dozens of other movies.
Click to continue reading Ghost Rider: Spirit Of Vengeance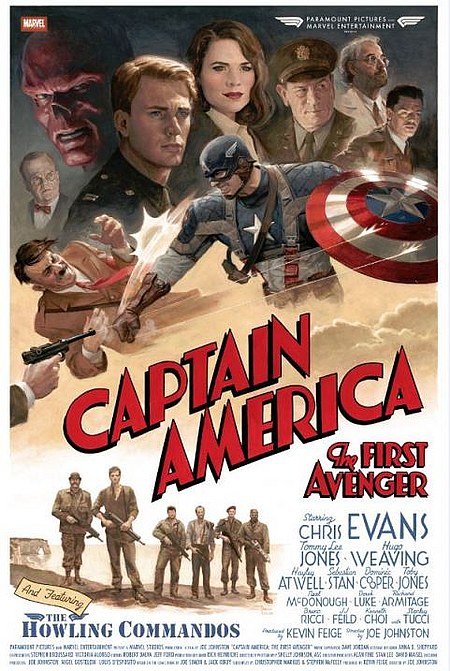 I don't collect movie posters, but I could easily make this one my first.
[Artwork: Captain America movie poster, © Marvel Comics]
Read More

| Cap Poster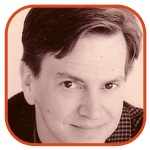 Posted by Tom Mason Categories: Editorials, Movies, Reviews, Marvel Comics,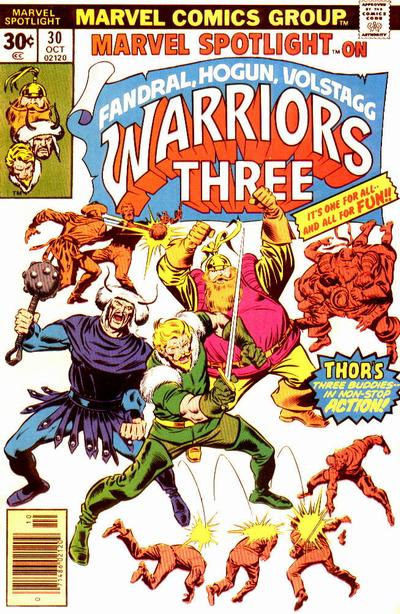 Have you seen the new Thor movie yet? And if not, why not?
Of the summer's four big comic book movies - Thor, Green Lantern, Captain America and X-Men: First Class – it's the one with the distinguished pedigree (Kenneth Branagh! Sir Anthony Hopkins! Natalie Portman!) and one of the least likely super-hero movies besides Ant-Man or Metamorpho.
Curiosity alone makes it worth $10.
Having said all that, there were still a number of things about Thor that surprised me. Here's my Top 10.
10. It's not just his hammer that's called Mjolnir
9. Cameo by Stan Lee Media
8. His real name is "Sore"; he has a speech impediment
7. Shout out to Kirby; that's Kirby Carruthers, the assistant lighting director
6. Natalie Portman should be in every movie. Just sayin'.
Click to continue reading Top 10 Surprises in Thor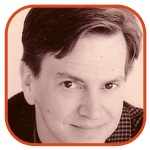 Posted by Tom Mason Categories: Editorials, Movies, DC Comics, Marvel Comics,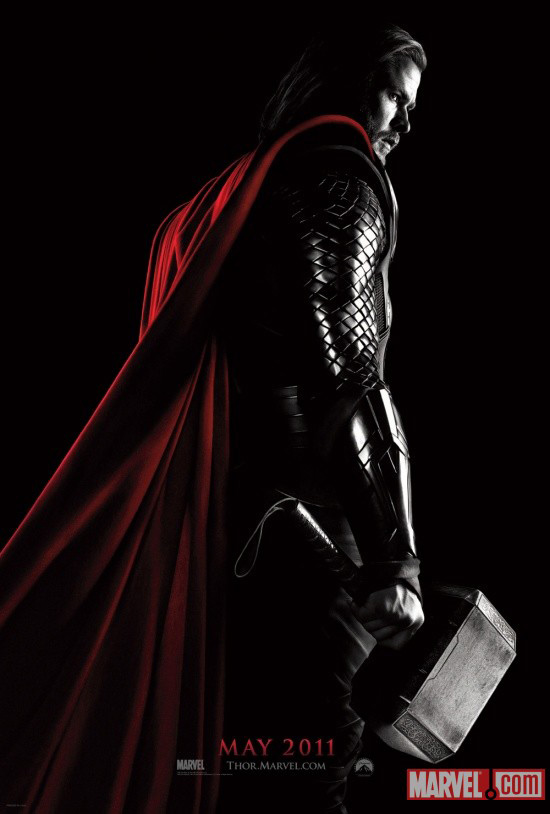 So, is there some kind of comic book movie out this weekend or what?
Yes, that's right. Mighty Marvel Comics has unleashed one of its least-likely-to-star-in-a-hit-movie characters into his own hit movie: Thor. Word of mouth seems strong, box office seems stronger than Vin Diesel and by Odin's beard we'll probably be looking at Thor II and Son Of Thor before too long.
(In Son Of Thor, Thor's misunderstood teenaged son swings his mighty, but lesser, hammer in Manhattan around a cast of 90210/Gossip Girl lookalikes while trying to find love with that year's Kristen Stewart.)
Can Edgar Wright's long-awaited Ant-Man movie be far behind?
Marvel does a great job with their movies - they have a similar look and style, they churn them out with the punctuality of a European train, and they're either profitable or wildly profitable.
Click to continue reading The Mighty Thor Scores!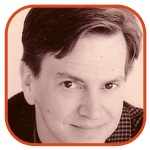 Posted by Tom Mason Categories: Conventions, Editorials, Movies,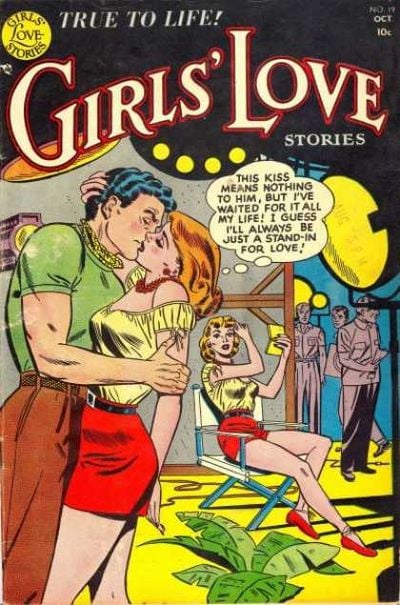 It's that time of the week again! Time to check out my favorite website for job listings in the wide-ranging and eclectic field of comic book jobs.
Here's what's happening on craigslist:
A production company in the San Fernando Valley (California) is "seeking a lead actress for a live action comic book film." For the right superheroine, they'll be $350 per day. "Think comic book meets really goofy lines and fight scenes."
And if you're a guy, they're also looking for a villain. But comic book movie villainy pays less, $125 per day.
The Los Angeles Comic Book And Science Fiction Convention is looking for vendors interesting in setting up at their April 17th show.
Nostalgic Books and Comics in San Gabriel (California) is looking for "any comic-related costume people who may be interested in showing up and being a part of" their Free Comic Book Day celebration.
Click to continue reading Comic Book Jobs: Checking Out Craigslist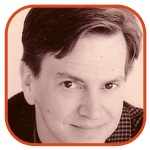 Posted by Tom Mason Categories: Interviews, Movies, Reviews, IDW Publishing,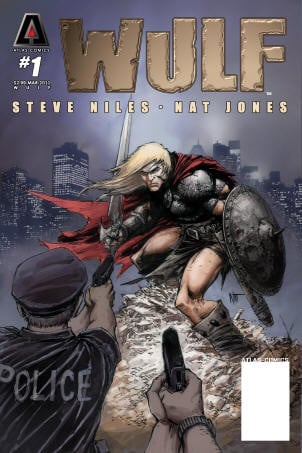 So, so sorry to hear that Dwayne McDuffie passed away earlier this week. I hate it when a good guy and a terrific writer goes too soon - from his work at Milestone Media, to his animation writing on Ben 10 and other series, it felt like he had a lot more to say that I wanted to read and see.

Rich Johnston at Bleeding Cool had a nice reminiscence of his interactions with Dwayne.

And Heidi MacDonald at Comics Beat also weighed in with some very nice thoughts.

Tom Spurgeon at The Comics Reporter has a round-up of various links to posts about Dwayne. Condolences to his family and his many, many friends on their loss.

Also sad to hear that comics historian Bill Crouch has passed away.

CG: Animation historian Michael Barrier does not like computer animation a technique "creating mechanical, manipulative series of films that don't capture the magic of the yesteryear."
Click to continue reading Weekend Reading: Dwayne McDuffie, Bill Crouch and Wulf The Barbarian
© Gear Live Media, LLC. 2007 – User-posted content, unless source is quoted, is licensed under a Creative Commons Public Domain License. Gear Live graphics, logos, designs, page headers, button icons, videos, articles, blogs, forums, scripts and other service names are the trademarks of Gear Live Inc.