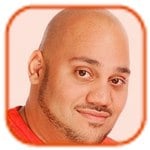 Posted by Andru Edwards Categories: Interviews, Independent,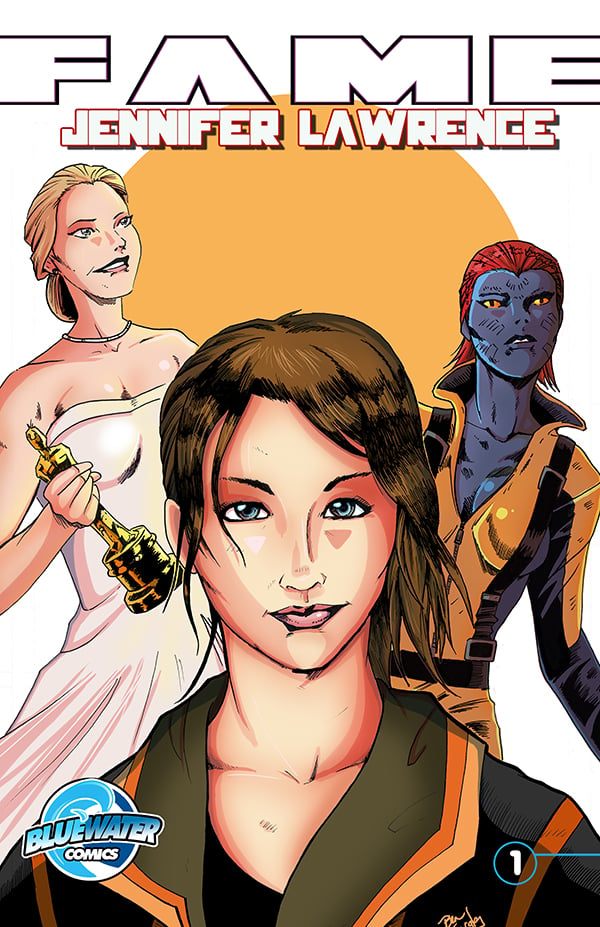 Jennifer Lawrence's life has been turned into a comic book.
The X-Men: Days of Future Past actress' career from her breakthrough role in 2010 movie Winter's Bone to her Oscar win last year for Silver Linings Playbook and nomination this year for American Hustle is covered in Fame: Jennifer Lawrence, which has been created by writer Michael Troy and artist Ben Eargle.
"Jennifer Lawrence is a true inspiration as a talented actress and a down to earth young woman with amazing wit. I was happy to tell her tale," Michael said.
And Ben found the 23-year-old beauty to be "animated," which fits perfectly with his illustrations: "It was a lot of fun working on the book just because Jennifer is such an interesting person. All the different actors and actresses that she has worked with provided a lot of interesting material. She's a very animated person, which works with my style!"
The comic is available for $3.99 and has also been turned into an interactive app, which is for sale via iTunes, Google Play, and the Amazon Appstore for $2.99.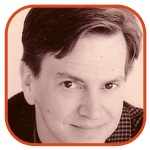 Posted by Tom Mason Categories: Editorials, Independent,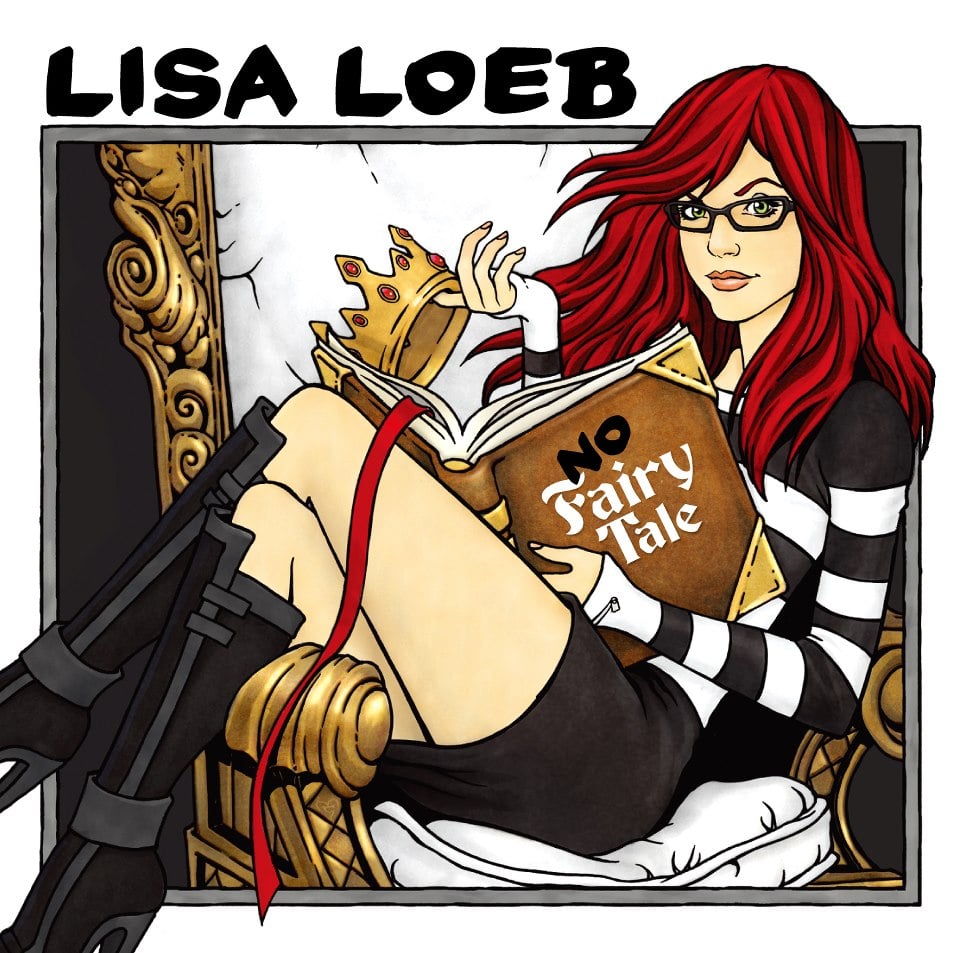 Remember Lisa Loeb, the singer with the glasses who had a big, big hit song with "Stay" that popped up in the movie Reality Bites?
She's carved out quite an interesting career for herself with more music, a couple of children's CD's, voiceover work, some TV work and even her own brand of glasses.
But now she has a new CD coming out and for giddy comic book fans, the cover art is by Tess Fowler.
Tess posted it on her Facebook page for all to see. The album is called No Fairy Tale and you can see why she (who's worked on the indy comics Charmed, Grimm Fairy Tale and Wonderland) is the perfect artist for it.
Click to continue reading Lisa Loeb and Tess Fowler
Read More

| Tess Fowler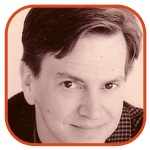 Posted by Tom Mason Categories: Editorials, DC Comics,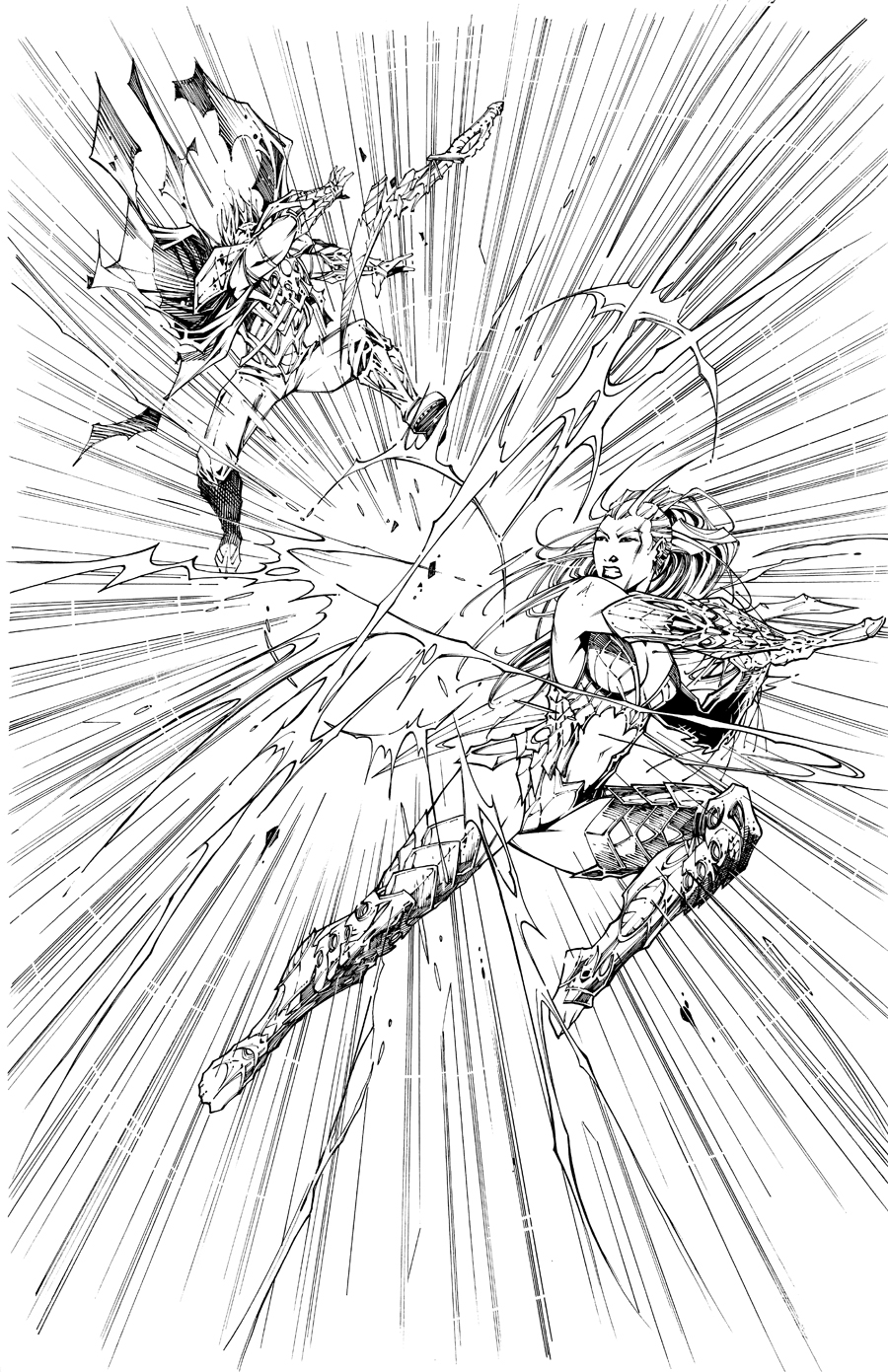 The life of a freelancer is never easy, but when you're young and ailing and in financial difficulty, it can suddenly be just awful.
Artist Oliver Nome, a highly regarded comics artist, is having a medical crisis and could use a helping hand. Blog @ Newsarama's Graeme McMillan has the details and if you can spare it, I can't think of a better cause.
[Artwork: by Oliver Nome, from his DeviantArt page]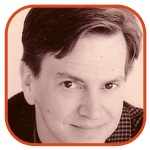 Posted by Tom Mason Categories: Conventions, Editorials,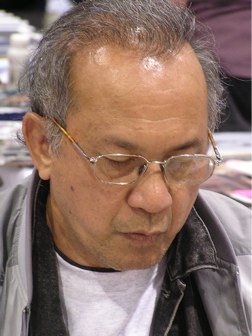 Comic book legend Ernie Chan (who had previously gone by the name Ernie Chua) has passed away.
Greg Hatcher at Comic Book Resources has a very good piece about him.
Here's a nice, though brief, interview with Ernie from a while ago.
I met Ernie in a "hello, pleased to meet you" kind of way at Comic Con International in 2010 (that's where this photo comes from). He seemed like a very nice guy and the art on his table was just tremendous.
He had a tremendous following because of his Conan work at Marvel, but when I was a kid he was one of the great Batman artists. I loved his dynamic covers as much as I loved his interiors.
[Artwork: Photo of Ernie Chan by and © Tom Mason]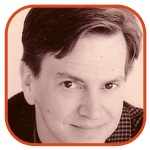 Posted by Tom Mason Categories: Collecting, Editorials, DC Comics, Marvel Comics,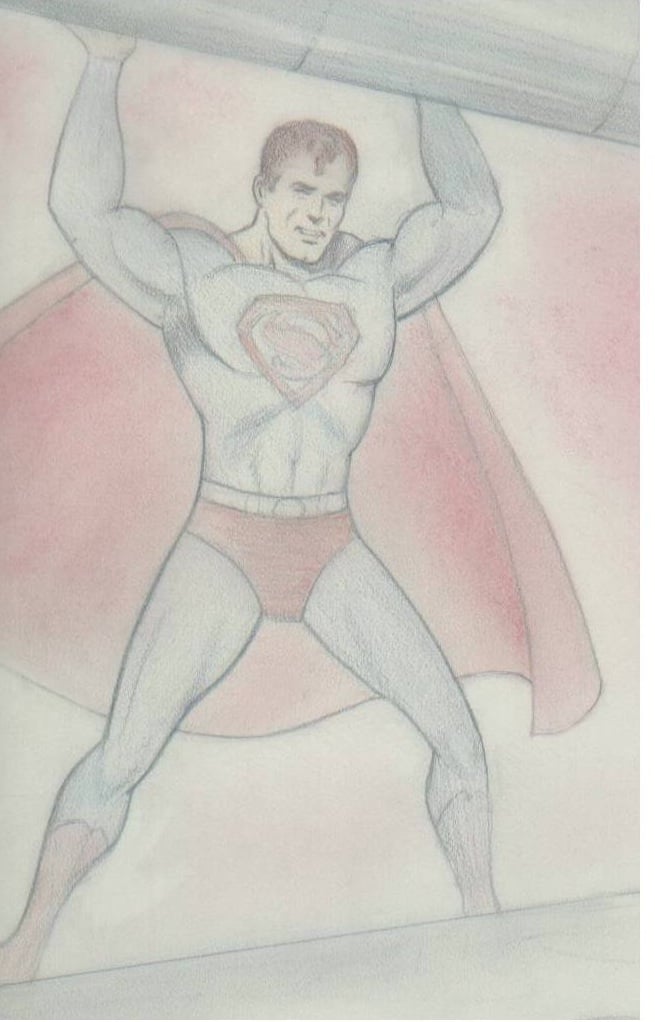 If you've ever dreamed about owning an original piece of Superman artwork by co-creator and artist Joe Shuster, now's your chance.
Longtime original art dealer Larry Shell is offering a rare piece of American comics history this week in a fast-paced auction.
It's a full color Joe Shuster recreation to the cover of Action Comics #16 (the original issue went on sale in 1938). According to Shell, this recreation was drawn in 1983 and "is one of only a very few cover recreations that Shuster did and is 100% his work." It was originally owned by Wendy and Richard Pini (Elfquest).
The original measures a large 15" x 20" in size and is rendered in lead and colored pencils, which gives the image the soft quality of pastels.
You can see a photo of Joe Shuster with the original piece here.
Click to continue reading Joe Shuster Superman Original Art Auction!
Read More

| Joe Shuster Auction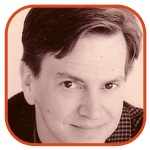 Posted by Tom Mason Categories: Editorials, DC Comics, Marvel Comics,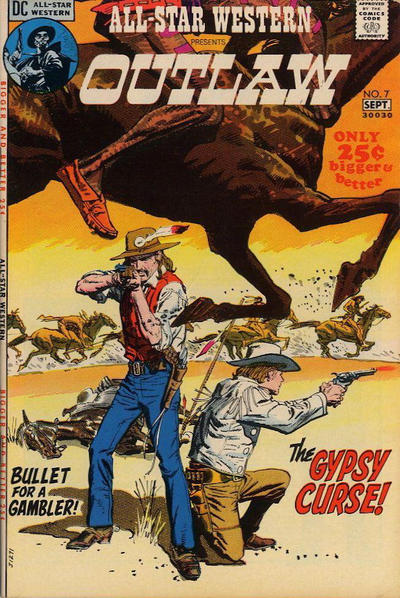 Veteran comic book artist and all-around good guy, Tony DeZuniga, is having health issues that's creating financial issues.
Tony was a mainstay of both DC and Marvel in the 1970s, and there was an elegance to his work, even handling a violent Jonah Hex story. (He co-created Hex with writer John Albano.)
Author Scott Edelman has more details about what's going on and, more importantly, how you can help.
He also has a note from creator Neal Adams about how important Tony's arrival in U.S. comics was so important in the 1970s.
If you can help, this is a very worthwhile cause.
[Artwork: All-Star Western, cover by Tony DeZuniga, © DC Entertainment]
Read More

| Scott Edelman's Blog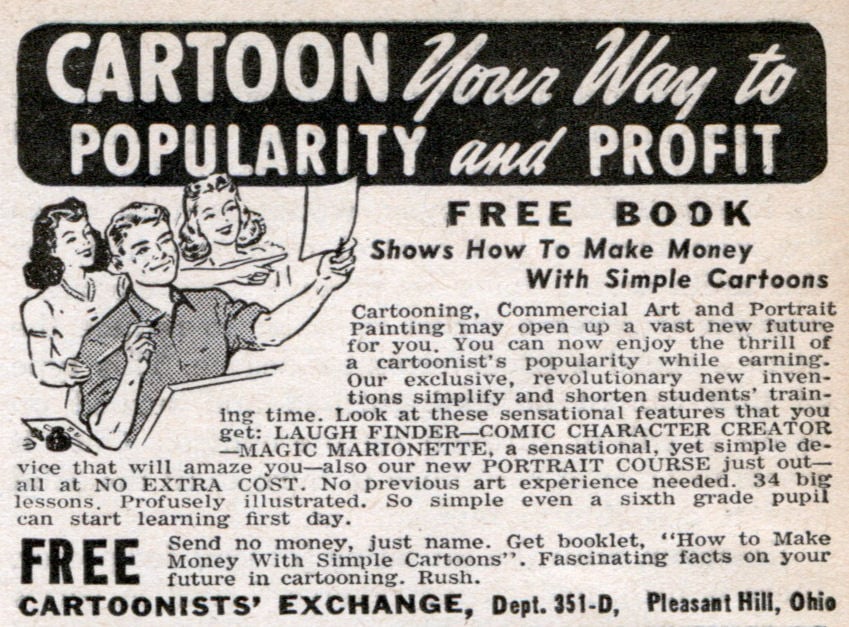 The website Gojee is looking for a Cartoonist/Illustrator with a little design experience.
It's a full time gig with health benefits and stock options, and a swell New York City location. It's about a 75/25 "split between Cartooning and Design duties." There's sketching, Vector art, background plate illustration, a tiny bit of animation and some other art duties. Of course, you have to have experience as an artist: "Fantastic Character Illustrator, Adobe Illustrator expertise, Background Painting, Storyline Concepting, Sense of Humor, Visual Design."
Click to continue reading Comic Book Jobs: Cartoonist
Read More

| Media Bistro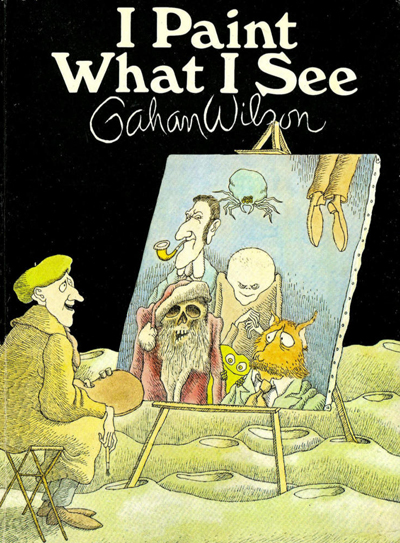 One of my favorite cartoonists is Charles Addams. From the time I first saw his cartoons, I loved them. And then I saw Gahan Wilson.
He had such a unique style and a bizarre Addams-like sense of humor, but he went off into different areas - childhood, zombies, science fiction. He was a little grosser, a little weirder, and his style of drawing was not slickly mainstream.
He was a breath of fresh air.
Wilson has lived the charmed life of a cartoonist that you don't hear about much anymore. He had a regular strip, Nuts (a kind of anti-Peanuts) in National Lampoon (the earlier, funny Lampoon), nearly 50 years' worth of cartoons in The New Yorker and Playboy, wrote novels, had a syndicated newspaper strip called Gahan Wilson's Sunday Funnies, book collections and a whole lot more.
Click to continue reading Gahan Wilson Teaches Cartooning
Read More

| MoCCA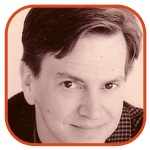 Posted by Tom Mason Categories: Editorials, Reviews,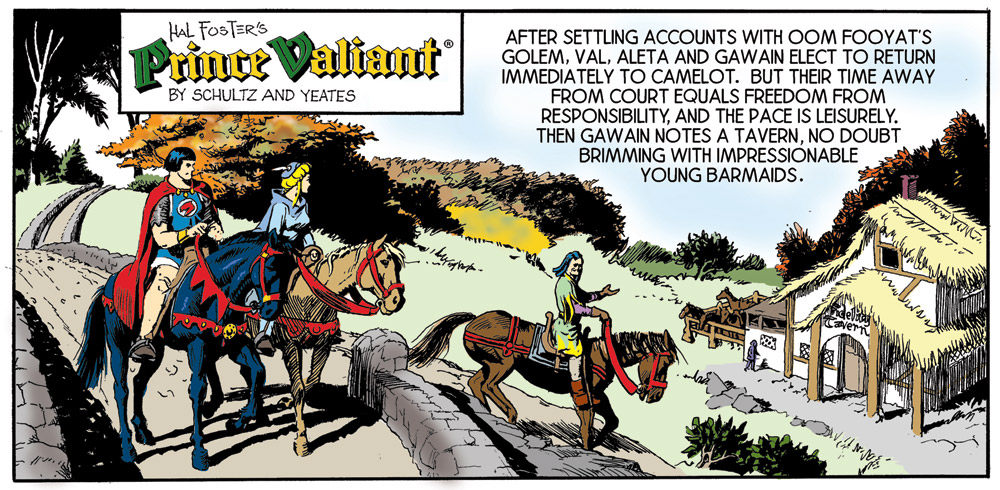 Tom Yeates has been selected to take over the art chores on the classic Prince Valiant comic strip. He posted the brief announcement at his blog, that included this quote: "Gary Gianni and Mark Schultz have been doing fantastic work on the strip, and Yeates hopes to maintain that high quality in the tradition of Hal Foster."
Writer-artist Hal Foster created Prince Valiant in 1937.
I worked briefly with Tom on a Tarzan mini-series back in the 1990s and got to see his original art up close. It's beautiful stuff and he's an excellent choice to replace Gianni on the strip.
Click to continue reading Prince Valiant Meets Tom Yeates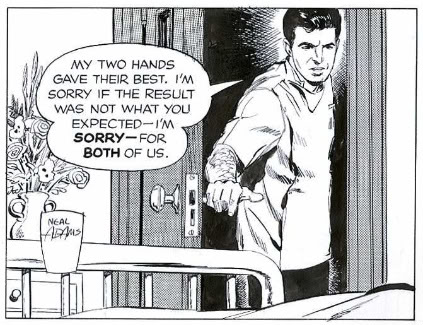 It's no secret that being a freelance writer or artist (or letterer or colorist) is a risky business.
Aside from the variable availability of steady work, you have to find and pay for your own health insurance.
Some creators simply do without - they're young, and they're invincible of course, but more realistically, they just can't afford it based on their freelancer income. It's a risky strategy, though understandable.
I once went for a couple of years without health insurance and it was very stressful because I was always thinking about how not to get seriously sick or have some kind of accident. (It didn't work out - I did end up in the local ER on a weekend and had to drop a few hundred bucks I nearly didn't have).
Click to continue reading Health Insurance for Cartoonists
Read More

| Robot 6

© Gear Live Media, LLC. 2007 – User-posted content, unless source is quoted, is licensed under a Creative Commons Public Domain License. Gear Live graphics, logos, designs, page headers, button icons, videos, articles, blogs, forums, scripts and other service names are the trademarks of Gear Live Inc.