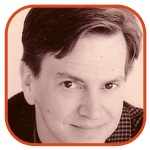 Posted by Tom Mason Categories: Interviews, Marvel Comics,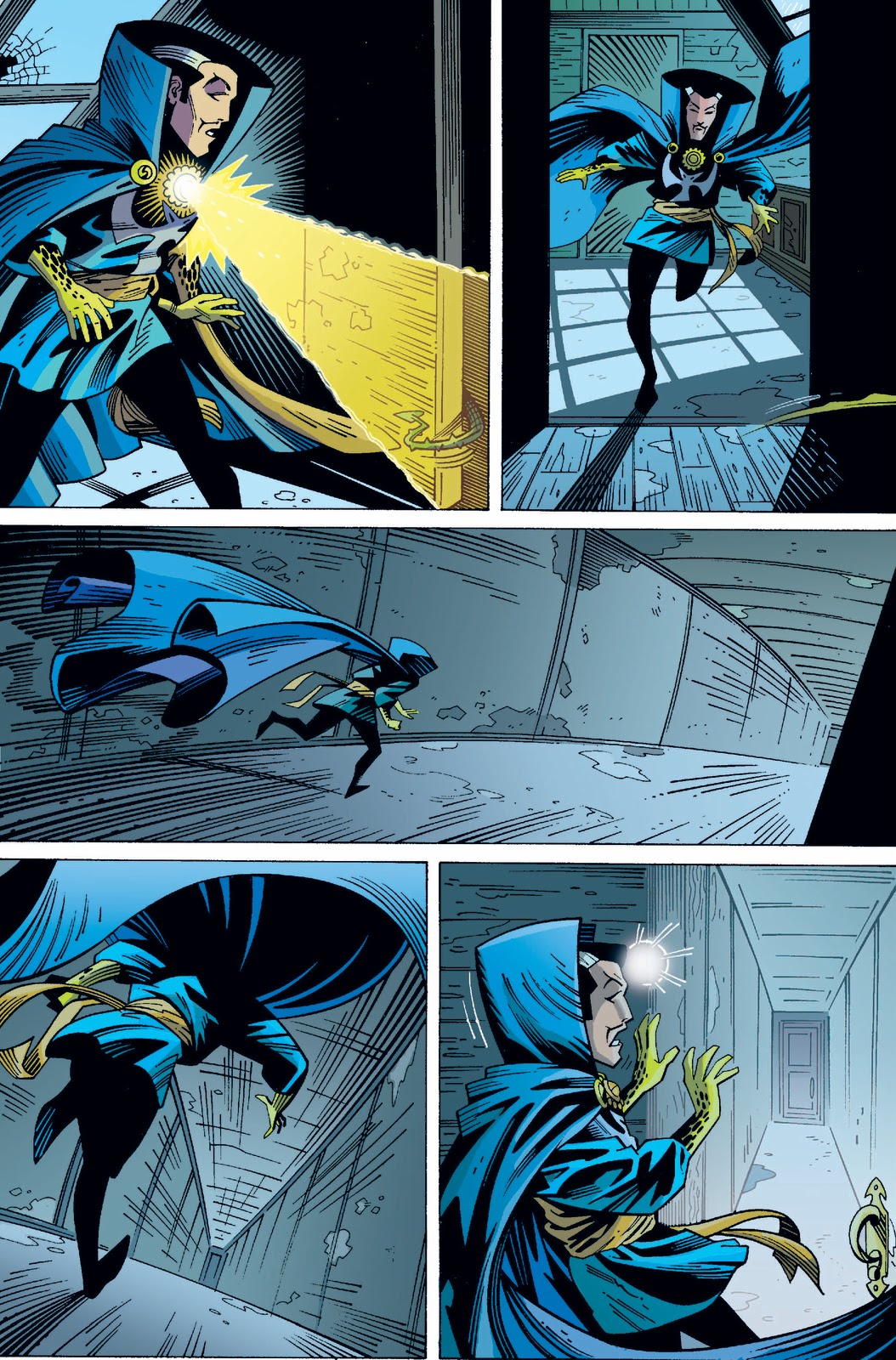 One of my favorite comics back in the 1980s was an independently produced gem called Eagle from writer Jack Herman and artist Neil Vokes. Neil's carved out quite a career for himself since then working for all of the big publishers and becoming a fan favorite.

Coming up in February, Neil teams up with writer Roger Stern (Amazing Spider-Man) for a Dr. Strange one-shot called Doctor Strange: From The Marvel Vault #1.

Going back into the continuity archives, this issue tells the story of Dr. Strange's first night in the house that would become his Sanctum Sanctorum for many years (the weird old brownstone at 177-A Bleecker Street in Manhattan).

Marvel's solicitation copy says "But what eerie secrets does the building hide? What lurks within its walls? Is it...haunted? Now, at last, the full story of Doctor Strange's first night in his Sanctum Sanctorum stands revealed."
Hopefully, Dormammu will make an appearance behind one of the doors!

Vokes has a nice, spooky style that's perfect for Dr. Strange and since the story is set back in the Manhattan of the 1960s (the Ditko version of Manhattan), I wanted to find out more.
Click to continue reading Q&A: Neil Vokes And Dr. Strange #1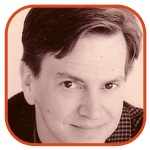 Posted by Tom Mason Categories: Editorials, Movies, Television,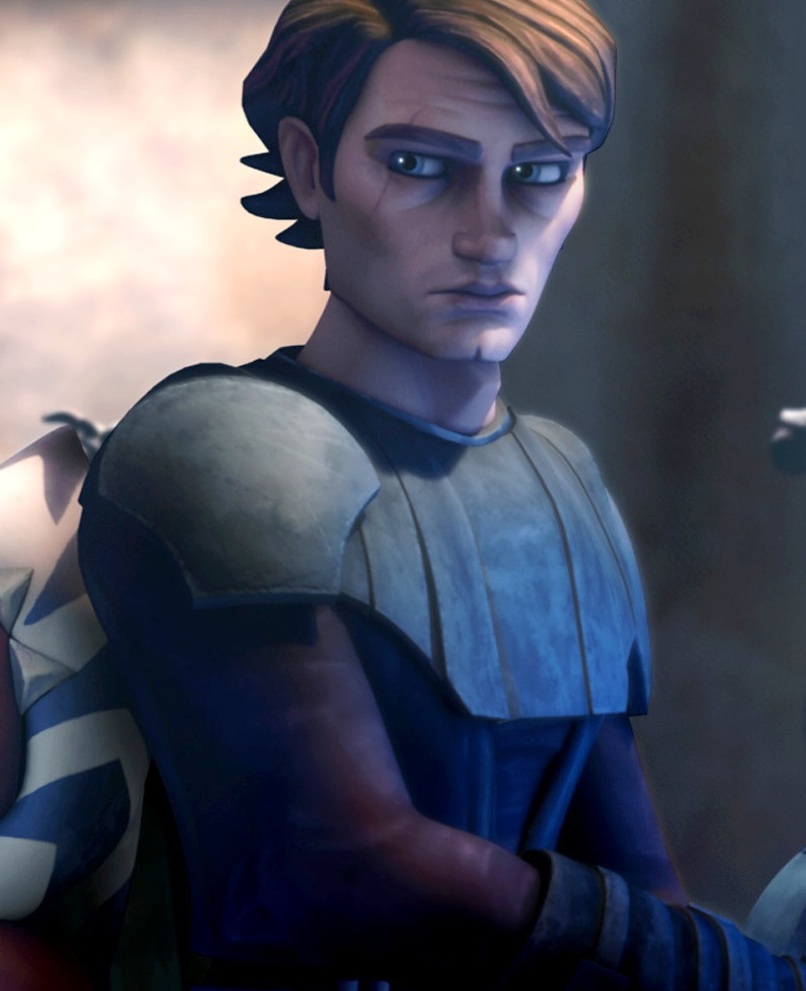 There are a bunch of interesting, and decidedly off-the-beaten-path jobs out there and some of them have only a tenuous connection to comics, but I like them nonetheless. Let's take a look:

Industrial Light and Magic is looking to fill several positions, and while they're not technically comic book jobs, they are for artists in the following areas: Animation (Character), Animation (Cloth), Animation (Facial), Animation (FX), Animation (Hair/Fur/Skin), Animation (Traditional), Compositing / Lighting / Image Processing, Lighting, Matchmoving and Rotoscoping. I think they're too spiffy not to pass along.

USC is looking for an animation director or artist for the role of University Professor for their John C Hench Division of Animation and Digital Arts. USC, by the way, is the University of Southern California, where it's nice and warm and sunny.
Click to continue reading Comic Book Jobs: ILM, Lucasfilm And USC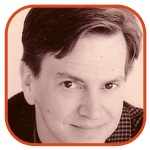 Posted by Tom Mason Categories: Editorials, Interviews, Reviews, Television, DC Comics,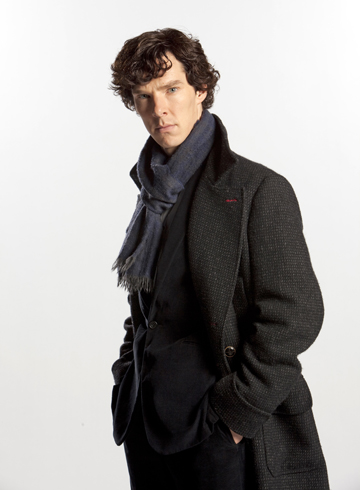 It's all over the internets that the acclaimed business site iCV2 has invoked the "suck" word to describe direct market comic book orders for Q3 2010.

Offering your captive audience books they don't want and prices they can't afford no longer seems to be a viable strategy. What lessons will anyone take away from this? Cue another Metamorpho relaunch in 3...2...1...

Let's see what else is out on the internets...

Gardner Fox: The prolific writer is said to have written more that 4000 comic book stories. He co-created The Sandman, created the concept of Earth-2, wrote Batman, Hawkman, The Flash, Justice Society of America and many, many more. He also had a career as a writer of many so-called "sleaze" paperbacks. Paul Bishop has a nice look at a bunch of them. So many of them in fact, that you might think of the author more as "Gardner Foxy."
Click to continue reading Weekend Reading: Sherlock, Gardner Fox, Atlas Comics and Watchmen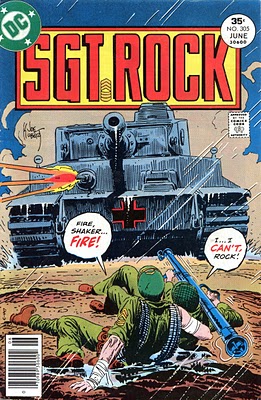 I think people sometimes forget that there's a world of printed comic books that exists outside the Direct Market. They come from advertising agencies, video game companies, and even the government. They're out there - and they need people to make them happen. Maybe someone like you.
If the phrase "Army Graphic Novels" sounds inviting, you've come to the right place. I doubt you'll be working on a new Sgt. Rock or Sgt. Fury knock-off, but still…a job like this would make you a government contractor. And that's gotta look good on the ol' resume.
SAIC is "a Fortune 500 scientific, engineering and technology applications company" that contracts with the U.S. Army, and lots of other clients it seems, to "solve problems." You can find out a lot more at the SAIC site.
One of the problems they appear to solve is the creation of a graphic novel – they need an artist to work on one for Uncle Sam.
The America's Army team (the guys who make the official U.S. Army game) is "seeking a talented Artist to support the development of Army based graphic novels."
Click to continue reading Comic Book Jobs: Uncle Sam Wants You!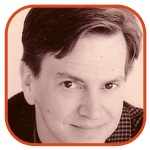 Posted by Tom Mason Categories: Independent,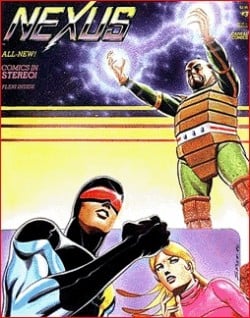 Steve Rude has been having some financial difficulties. His story has been all over the internets, but in the event that some of you people (gasp) don't read Tom Spurgeon's The Comics Reporter or Heidi MacDonald's The Beat or Robot 6, I'm directing you to Tom's story.
The Dude's been auctioning off some of his sweet, sweet Nexus original art on eBay to cover his debt and give him a shot at keeping his home from foreclosure. The prices are nice, but more importantly, this is going to a good cause. Nexus, written by Mike Baron and illustrated by The Dude, was one of the big independent creator-owned comic books to succeed in the growing direct market of the 1980s, and owning a piece of Steve's fantastic art is like owning a piece of history.
Years ago, at the request of First Comics' Rick Oliver, I once gave The Dude a ride from the San Diego Comic Con to LAX. We should all live so long to have a 2-hour ride with him in the car. Heidi MacDonald was also with us. Good times!
If you can spare the cash, if you like original art, if you like Nexus, help out the Dude.
[Artwork: Nexus, © Mike Baron and Steve Rude]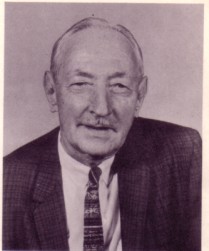 I think it's hard to take over a comic book or comic strip from a creator whose work is so ingrained in the original. Like Fantastic Four after Jack Kirby or Amazing Spider-Man post-Ditko, or American Flagg! after Howard Chaykin. It can be done, of course, and it's done all the time since, with few exceptions (Calvin And Hobbes and Peanuts to name just two), keeping the property alive is advantageous to the rightsholder.
Leslie Turner was one of those takeover guys. With Roy Crane's blessing to his former assistant, Turner took over Captain Easy (formerly known as Wash Tubbs) when Crane left to create Buz Sawyer in 1943. Turner did a pretty good imitation Crane, and even stuck with the Craftint technique that Crane pioneered on the good Captain.
Click to continue reading Leslie Turner, Roy Crane, Wash Tubbs and Captain Easy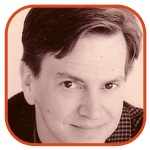 Posted by Tom Mason Categories: Editorials, Television, DC Comics, Marvel Comics,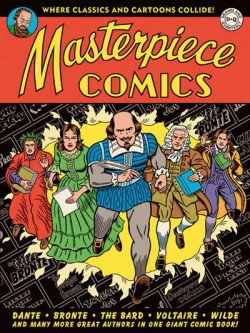 Is The Museum of Comic and Cartoon Art the smartest kid in class? Their fall education programs make me want to hit Hotwire for a cheap flight to NYC and spend a few months with a laptop and some pencils.
My old friend Danny Fingeroth, the Senior VP of Education for MoCCA, gets a tip of my cap for putting together an excellent slate of programs.
Here's a peek at the list:
Robert Sikoryak and Kriota Willberg are teaching "Anatomy For Cartoonists Workshop" (4 sessions). "This course will teach students how to create real or imaginary characters — in any style — that are consistent and believable." Bonus: "nude models will be employed." Nude models should never be unemployed, even in a recession.
Sikoryak is the author of the recently released Masterpiece Comics and his work appears frequently on The Daily Show with Jon Stewart. Kriota Willberg teaches anatomy for cartoonists and illustrators at The Center For Cartoon Studies.
Click to continue reading MoCCA: Paul Levitz, Stephen DeStefano, Robert Sikoryak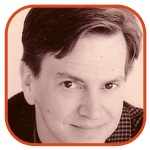 Posted by Tom Mason Categories: Editorials, Movies,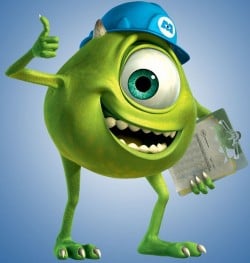 Are you a comic book artist who's looking for a change from Batman/Spider-Man/Avengers and want to get into something new? Do you want something steadier in an industry that might be around for awhile? Try animation.
Pixar is the animation studio that has redefined it. Hits like Toy Story, The Incredibles, Cars, A Bug's Life, Up, and more have made it the gold standard for cartoons. And if you can draw comic books, you might have a shot at working for their studio.
They're looking for Story Artists "to portray the film story concepts in comic book form to guide subsequent film production."
That sounds a lot like storyboarding, which is a lot like drawing comic book panels. You'll be receiving "written and verbal descriptions of a sequence from the Director" and creating storyboards that "depict the action, camera placement, and acting of the characters in that sequence."
Click to continue reading Comic Book Jobs: Pixar Animation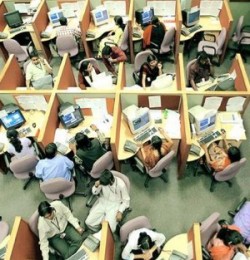 Comic book jobs are never easy to find, but here are three that look, well, different.
Anarchy Management is a "management company that represents writers/directors and independent comic book publishers." They need an intern to do coverage and make development notes – from home – and if you do well, you'll get invited to meetings with production companies as management's sidekick. Alas, college credit only.
According to this odd little website called Bilingual Manga, a comic book company is looking for freelance manga artists, who are "Japanese, English, French, (or) Chinese," and who don't have "too much sex & violence." If your samples can pass through their application process, then you could land an assignment from them. Payment "depends on skills, genre."
Click to continue reading Comic Book Jobs: Manga, Interns & Call Centers! Oh My!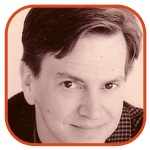 Posted by Tom Mason Categories: Conventions, Editorials,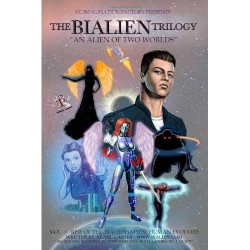 I make no secret of my love for Craigslist. Even with the loss of their adult services ads, it's still a fun place to "shop" for career opportunities. Let's see what's out there:
Like to dress up? Getting ready to work on your Halloween costume for 2010? Don't start yet, especially if you're an inshape hottie. If you're smart about it, you might be able to turn this year's costume into a moneymaker for you.
For their 20th anniversary, a comic book store in Astoria, Queens, is looking for a "Lady Super Hero" who is "fit, friendly" and can provide her own costume.
The guy - and you just know it's a guy - who's in charge of the "lovely lady talent" says it's a one-day only, five-hour shift from 3-8 PM and your duties will include: "Meet and greet customers, posing for pictures with customers if they have their own cameras, handing out fliers outside the store and be very nice and somewhat flirty to all customers."
Click to continue reading Comic Book Jobs: Booth Babes & Craigslist
© Gear Live Media, LLC. 2007 – User-posted content, unless source is quoted, is licensed under a Creative Commons Public Domain License. Gear Live graphics, logos, designs, page headers, button icons, videos, articles, blogs, forums, scripts and other service names are the trademarks of Gear Live Inc.