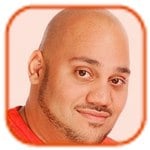 Posted by Andru Edwards Categories: Interviews, Independent,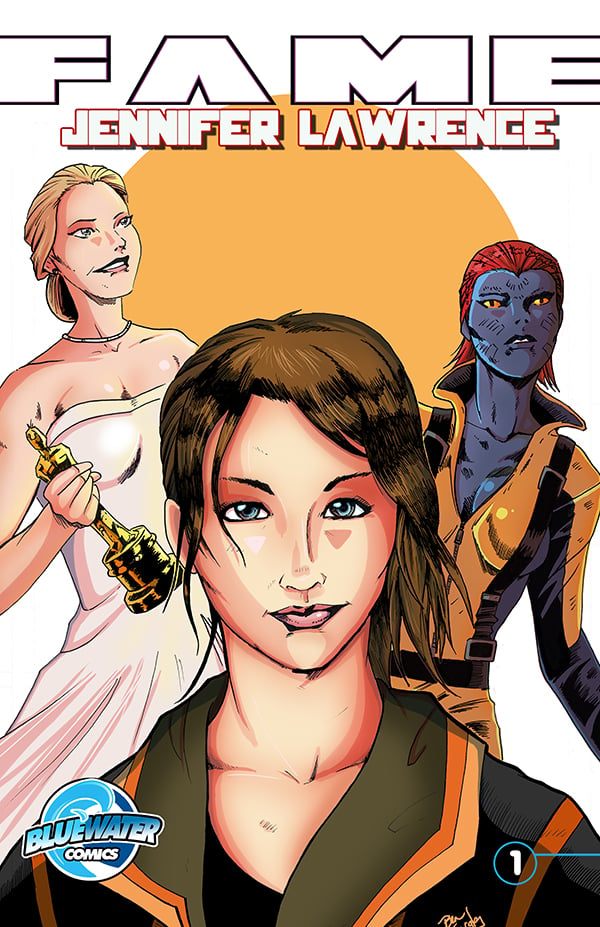 Jennifer Lawrence's life has been turned into a comic book.
The X-Men: Days of Future Past actress' career from her breakthrough role in 2010 movie Winter's Bone to her Oscar win last year for Silver Linings Playbook and nomination this year for American Hustle is covered in Fame: Jennifer Lawrence, which has been created by writer Michael Troy and artist Ben Eargle.
"Jennifer Lawrence is a true inspiration as a talented actress and a down to earth young woman with amazing wit. I was happy to tell her tale," Michael said.
And Ben found the 23-year-old beauty to be "animated," which fits perfectly with his illustrations: "It was a lot of fun working on the book just because Jennifer is such an interesting person. All the different actors and actresses that she has worked with provided a lot of interesting material. She's a very animated person, which works with my style!"
The comic is available for $3.99 and has also been turned into an interactive app, which is for sale via iTunes, Google Play, and the Amazon Appstore for $2.99.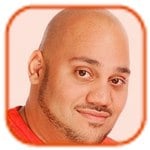 Posted by Andru Edwards Categories: Movies, Marvel Comics,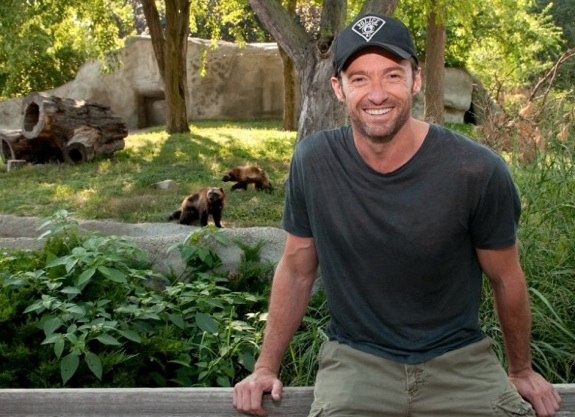 Gotta appreciate what many consider to be the most bad-ass comic book character actor taking it in stride. Here's Hugh Jackman, the man who plays Wolverine, hanging out with actual wolverines. You're welcome.
Read More

| Reddit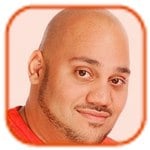 Posted by Andru Edwards Categories: Conventions, Movies, Independent,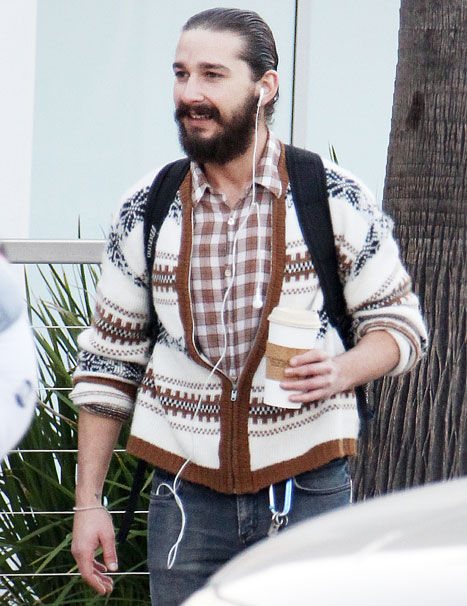 Shia LaBeouf writes his own comic books. The Indiana Jones and the Crystal Skull actor has drawn three comics, Stale N Mate, Cyclical and Let's... Party, and last week bought a table at the Chicago Comic and Entertainment Expo to sell his work and autograph copies for fans.
"I just did it for fun. I had some downtime and I've always been a big fan of comic books. I've said it's like singing in the shower. It's very free and without edit," he said.
Of attending expo, he added the best thing was "having an opportunity to blend in with 5,000 fans all enjoying the same thing."
However, Shia - who is currently filming two movies, The Company You Keep and The Necessary Death of Charlie Countryman - has no plans to give up acting and take up his hobby full time: "I do love acting. But this is a fun escape once in a while."
Click to continue reading Shia LaBeouf Writes His Own Comics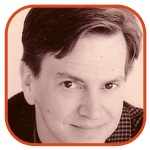 Posted by Tom Mason Categories: Editorials, Movies, Independent,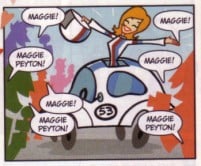 Let us all pause and give thanks to Lindsay Lohan, whose career trajectory will make Brad Renfro look like Gregory Peck.
Now that her most recent trial is behind her and her most recent rehab stint has ended and she's free-ranging in L.A. yet again, we should celebrate with a look at her comic book career.
Comic book career? That's right. You can be forgiven if you missed it. Her clothing line has lasted longer.
Click to continue reading Lindsay Lohan: Comic Book Star?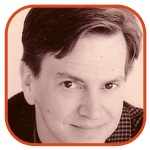 Posted by Tom Mason Categories: Conventions, Editorials, Movies,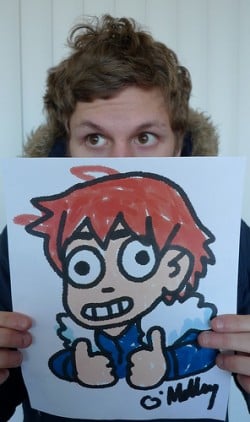 Comic Con International is literally just around the corner and no one's got time for long-winded intros. Let's get right to it:
Scott Pilgrim: Adam Sternbergh writes about Michael Cera, Scott Pilgrim Vs. The World and ties it all in to his fancrush on Alpha Flight. Yes, you read that right. It all takes place in The Walrus, the Canadian magazine of, oh yeah, you read that right, too. Canada has a magazine.
Captain Action: He's not a "doll," he's an "action figure," and he's back in action courtesy of Beau Smith and Eduardo Baretto in the upcoming Captain Action Winter Special from Moonstone. Beau talks about the issue with First Comics News.
Dick Tracy: The plainclothes detective's self-titled comic strip may soon go the way of Little Orphan Annie, but at least there's a website devoted to his work. And it's packed with goodies for Tracy fans to enjoy, including some never-before-published material by Max Allan Collins and Joe Staton. Click fast because the site is referred to as a "limited time tribute website."
Click to continue reading Weekend Reading: Scott Pilgrim, Captain Action, Dick Tracy and Mel Gibson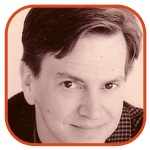 Posted by Tom Mason Categories: Editorials, Television,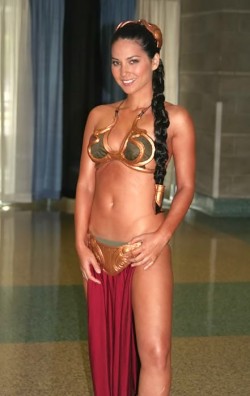 Geek goddess and fanboy icon Olivia Munn is the host of G4's Attack of the Show (for now it seems) and pops up now and again on Jon Stewart's The Daily Show as their Senior Espionage Correspondent (among others).
Now she's letting her geek flag fly ever more proudly with her new book, a memoir entitled and on sale now: "Suck It, Wonder Woman."
With Wonder Woman now in the news with a new costume and a new direction, the timing could not be better for a book with that title. Also, too, Comic Con International is right around the corner so comics will once again be in the nightly news cycle (if only so TV networks can run pictures of guys dressed like Stormtroopers and Klingons).
And, she'll probably be there as well on behalf of G4. (I wonder if she has trouble booking a room?) And she'll probably interviewing those same cosplayers. But at least she'll have the sense of where they're coming from, unlike, say, the manscaped fratboys who cosplay as journalists on TV.
Click to continue reading Olivia Munn Says Suck It, Wonder Woman
Read More

| Olivia Munn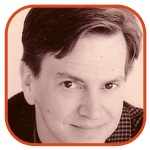 Posted by Tom Mason Categories: Editorials, Movies,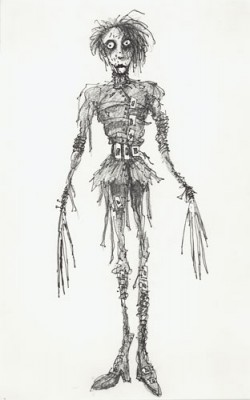 Tim Burton has directed a ton of quirkily wonderful movies – from Beetlejuice and Batman to Edward Scissorhands and Alice In Wonderland. He's won all kinds of awards and accolades and made Johnny Depp a star. But you know what he has that no other celebrity has so far? His own seaweed!
That's right. There's a new brand of Tim Burton seaweed, courtesy of Bridgette Clarkston, a University of New Brunswick researcher, up in Canada.
Clarkston, so obviously the smartest girl in school this year, discovered the previously unidentified species through DNA samples and named it Euthora timburtoni, citing the director Tim Burton as someone who inspires her. The underwater weed can currently be found in the water off British Columbia.
I think there's still time to get her on a panel for San Diego and I think this could be the start of a whole new Hollywood trend. How about the James Cameron's 3-D krill? Michael Bay's nudibranch? Dennis Dugan's Clownfish? Someone should get their agent on the phone right now!
[Artwork: a cool Edward Scissorhands drawing by Tim Burton]
Read More

| Euthora Timburtoni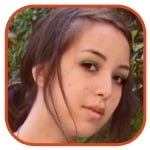 Posted by Robin Paulson Categories: Dark Horse Comics,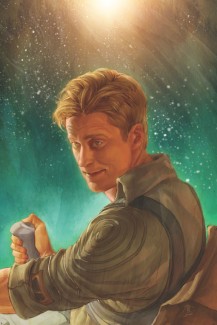 Comedian and comic book enthusiast Patton Oswalt lends his writing talents to Joss Whedon's Firefly universe with the upcoming one-shot Float-Out.
The comic, which is set to hit stores on June 2, picks up where Serenity left off. Chronicling the late Wash's friends, the story marks a new chapter in the Firefly 'verse. Oswalt talks about continuing this world in comic book form and shares a little about how he felt with Whedon's ending:
"Post-Serenity' a bunch of Wash's friends who we haven't met on the show, they're basically buying a new ship and christening it… It's called a 'float-out' when you christen a ship. As they're christening a new ship, they're telling stories about Wash, and we're basically seeing what could be the start of a new adventure… I had always been kind of bothered by Wash's death."
A fan of the television series, Oswalt didn't have to do heavy research to take on the project and was quite inspired to continue the story: "It was very frustrating to see the show get canceled when a world was starting to come together. I just wish Fox had given it some more time, I guess."
Patric Reynolds provides the interior art and Buffy the Vampire Slayer Season 8 artist Jo Chen lends her skills to the cover (seen above).
Read More

| Splash Page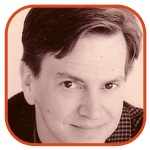 Posted by Tom Mason Categories: Editorials,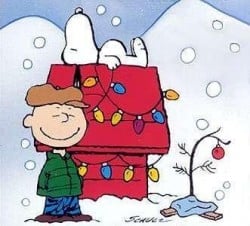 I know there are people out there who'd kill to have the image of Jesus appear to them on a potato chip. And there are those who get a thrill out of bumping into a celebrity - even a D-List one - at the local Costco. There's also a group of people who'd love to live in a house that was once owned by a famous person.
As in: "I love this person so much that I want to live in his house after he's dead." It's an odd fetish to have and thank goodness it's not mine.
But if you love Charlie Brown, Peanuts and Snoopy and the Fantagraphics reprints can't satisfy your love, there's something that might. The Santa Rosa house on Montecito Avenue that creator Charles Schulz lived in back in the 1970s is up for sale. The two-story, 14-room house, originally built in 1949, has two master bedrooms (make of that what you will), five full baths and a powder room. There's also a swimming pool, a cabana, a 1000 square-foot guest house (with two bedrooms and a full kitchen), and a chapel on the gated property.
Click to continue reading Charlie Brown For Sale!
Read More

| San Francisco Chronicle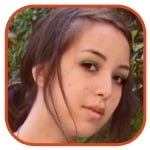 Posted by Robin Paulson Categories: Movies, DC Comics,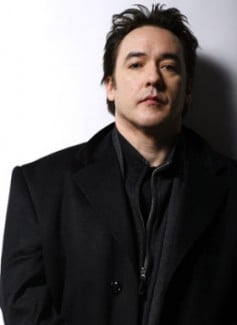 I know that it's been quite awhile, but remember how Sam Mendes saw a script for the film adaptation of Preacher? Apparently John Cusack wants in on it, and he seems like a pretty smart dude to be doing so.
When doing his interview rounds for 2012, Cusack was asked about if he would consider doing a comic book film ('cause, you know, everyone's a superhero these days). Despite his lackluster response (or knowledge) of comic books, he equivocally spoke about a film that he had been chasing that sounded awfully familiar.
"Yeah, I can [see certain comic books being made into film], there was one or two that I heard of that sounded really cool. One of them was about, I think… it's a vampire and a killer, and they're on the road, and it's this really strange story. I thought that sounded pretty cool. Also some of the obscure ones, I don't know if there are any more superheroes left… I think it might have been Preacher."
When asked which character he would wish to portray, he said "either the vampire or the priest. One of those two guys."
I don't know about you, but I think that he'd make an amazing Arseface.
© Gear Live Media, LLC. 2007 – User-posted content, unless source is quoted, is licensed under a Creative Commons Public Domain License. Gear Live graphics, logos, designs, page headers, button icons, videos, articles, blogs, forums, scripts and other service names are the trademarks of Gear Live Inc.