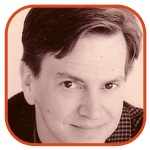 Posted by Tom Mason Categories: Interviews, Television, DC Comics,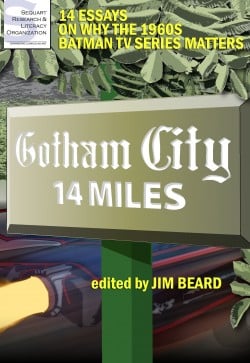 If you're a fan of the 1960s Batman TV show starring Adam West and Burt Ward, then you already know what that phrase means. It's the sign you see denoting the distance from the Batcave to Gotham City. Wayne Manor was way out in the 1960s suburbs! Gotham City 14 Miles is much more than that, however. It's also the title of a new book edited by Jim Beard whose full title is Gotham City 14 Miles: 14 Essays On Why The 1960s Batman TV Series Matters. Essayists include Beard, comics historians Peter Sanderson and Robert Greenberger, and a host of people whose names are being revealed one at a time.
The book will be published by the Sequart Research & Literacy Organization a "non-profit devoted solely to the study and promotion of the artistic and literary medium alternately known as comics, comic strips, comic books, graphic novels, manga, sequential art, and sequart."
Beard says Gotham City 14 Miles is the first book on the old Batman TV series in over 10 years, and I say it's about time. The book will examine the 1966-68 TV series and "quantify its worth and weight in current pop culture. It also intends to shoot down many of the cliches, falsehoods and outright misinformation about the show and illuminate its strengths and, yes, its weaknesses."
Click to continue reading Q&A: Jim Beard, Batman & Gotham City 14 Miles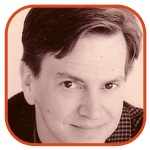 Posted by Tom Mason Categories: Editorials,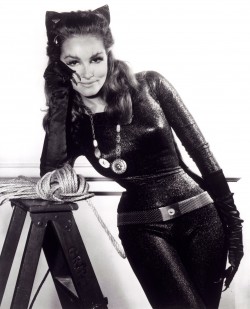 A lot has happened internetally while I took my afternoon nap, and there's good stuff from old-school fan favorite Catwoman Julie Newmar, Tom Richmond talking about caricatures and Jesse Santos' Doctor Spektor. Dig in:
Catwoman: No getting around it, to men of a certain age, Julie Newmar was the Blake Lively of her day. Now she'd like you to talk dirty to her. She's putting together a book of confessions from men proudly unashamed to admit that she created a stirring in their Batman underpants when everybody was much younger. Says Newmar to the Globe and Mail: "Suddenly, walking straight to me was the grandfather, his voice and eye seductively nailed to me. 'Miss Newmar. You were my first turn-on.' For the father, it would be improper, and the boy hadn't reached the age where it was of interest to him." No doubt Diana Rigg, Yvonne Craig, Joey Heatherton and Nancy Sinatra have similar stories. Although you probably stood a chance with Heatherton. The interview is a lot of fun, and Newmar is looking for stories just like yours. There's an email address at the link for you to participate.
Click to continue reading Weekend Reading: Julie Newmar, Doctor Spektor and Popeye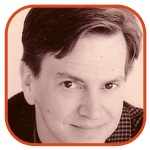 Posted by Tom Mason Categories: Editorials, Movies, DC Comics,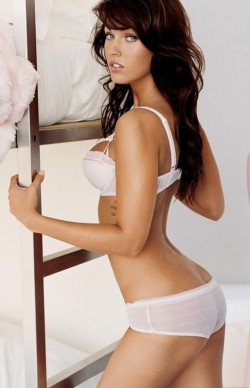 If they're talking about a new Batman movie, you can bet that everyone's talking about the new villain and that it's Catwoman's turn… and also Megan Fox's. She's the new "hot" girl, thanks to all those wonderful photos of her on the internet, plus appearances on shows like Jimmy Kimmel Live and also in the Transformers movies and the upcoming Jennifer's Body.
She's already shot Jonah Hex (the movie, I don't think she actually shot the character), and she's supposed to play Fathom should that actually come to pass. She was once rumored to play She-Hulk, so why not Catwoman? Plus, Salma Hayek is about 10 years too old for Catwoman now.
Click to continue reading Batman's Catwoman: Is Megan Fox In…or Out?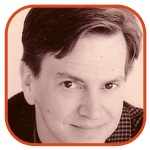 Posted by Tom Mason Categories: Editorials,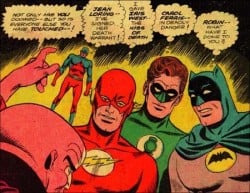 HOLY BILL FINGER! If this is what happens when DC kills Batman, then by all means, please, kill him every 30 days. Batman #686 ("Whatever Happened To The Caped Crusader?" Part 1 of 2) goes on sale February 11, just a few days from now, and while it's great to see the caped geezer creak ever closer to issue #700, it's even better when the road is paved with Neil Gaiman and Andy Kubert.
DC's promotional copy includes this phrase: "Delving into the realms of life, death and the afterlife, Gaiman leaves no stone unturned as he explores every facet and era of Bruce Wayne's life." But all you really need to do is check out the preview pages here. If you can't spell "must have" from all the letters in the word balloons, you aren't trying.
See how many geek references you can spot in just the sample pages. This two-issue story looks like a great treat for Batman fans, and fans who may have abandoned Robin's bear in recent years.
DC has the menu of assorted cover gimmicks lined-up (one of them by Alex Ross even), but they don't really need them. This'll sell more than enough copies to cover Bob Schreck's severance. I'm not even going to bother to wait for the inevitable trade; I'm on this Wednesday afternoon. Full color, 48 pages, $3.99. This is how to pry the rent money from my hands, DC.
(Artwork ©2009 DC Comics, Inc.)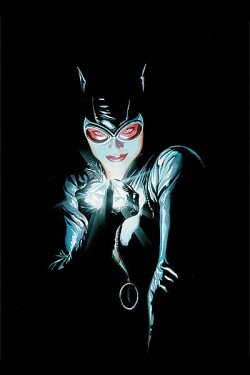 Another solid issue by Paul Dini. Dini was one of the masterminds behind "Batman: The Animated Series". When it was announced that he was going to write for Batman, I was thrilled. Although his run has not lived up to my expectations, his run has still been quite good. This issue continues the "Faces of Evil" storyline that began in "Detective Comics".
If you read part one of this story and the "Heart of Hush" story before that, you know that Tommy Elliot aka Hush has had his face surgically altered to look like Bruce Wayne. Catwoman has sworn revenge over the incident in where Hush stole her heart - literally. She gets revenge by stealing all of the Elliot fortune and leaving Tommy penniless.
Because he looks like Bruce Wayne and Bruce is missing, Hush takes advantage and uses this to score some cash - unfortunately for him he wasn't expecting to meet up with Catwoman again.
Spoilers….......
Click to continue reading DC Comics Review: Batman #685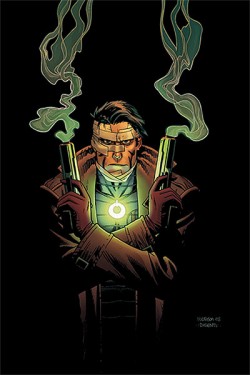 "Detective Comics" #852 is part one of a two part "Faces of Evil" storyline. Paul Dini returns as the writer for "Detective Comics" with this issue and he will continue with part two in "Batman" #685. Throughout the month of January DC is focusing on the villains of the DC Universe in "Faces of Evil". The villians will take center stage in the monthly comics of their adversaries as well as some individual special issues. This issue of "Detective Comics" focuses on Hush and takes place right after the "Heart of Hush" storyline. As we know from this storyline, Thomas Elliot aka Hush has surgically altered his face to look like Bruce Wayne. He was attempting to take over Bruce's life when Batman thwarted his plans.
Click to continue reading DC Comics Review: Detective Comics #852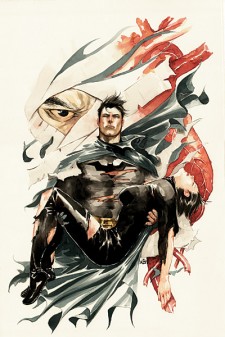 I've enjoyed Paul Dini's run on "Detective Comics" so far. I've also enjoyed this story arc of his: Heart of Hush which ends with this issue #850. Hush has returned to exact revenge on Bruce Wayne. Thomas Elliot aka Hush hates Bruce Wayne because his abusive mother thought more highly of Bruce than her own son Tommy. Hush decides to attack Bruce by attacking the woman he loves most in the world: Catwoman. He attacks at Bruce's heart figuratively and attacks Catwoman literally by taking out her heart.
This was a good issue. A good ending to this story. Batman retrieves Catwoman's heart and has it put back in her body thanks to the surgical skills of Dr. Mid-nite and Mister Terrific of the Justice Society. The issue had a lot of action, good drama, and some fine moments that will give fan boys something to squeal about like Alfred kicking Hush's butt.
Click to continue reading DC Comics Review: Detective Comics #850
© Gear Live Media, LLC. 2007 – User-posted content, unless source is quoted, is licensed under a Creative Commons Public Domain License. Gear Live graphics, logos, designs, page headers, button icons, videos, articles, blogs, forums, scripts and other service names are the trademarks of Gear Live Inc.